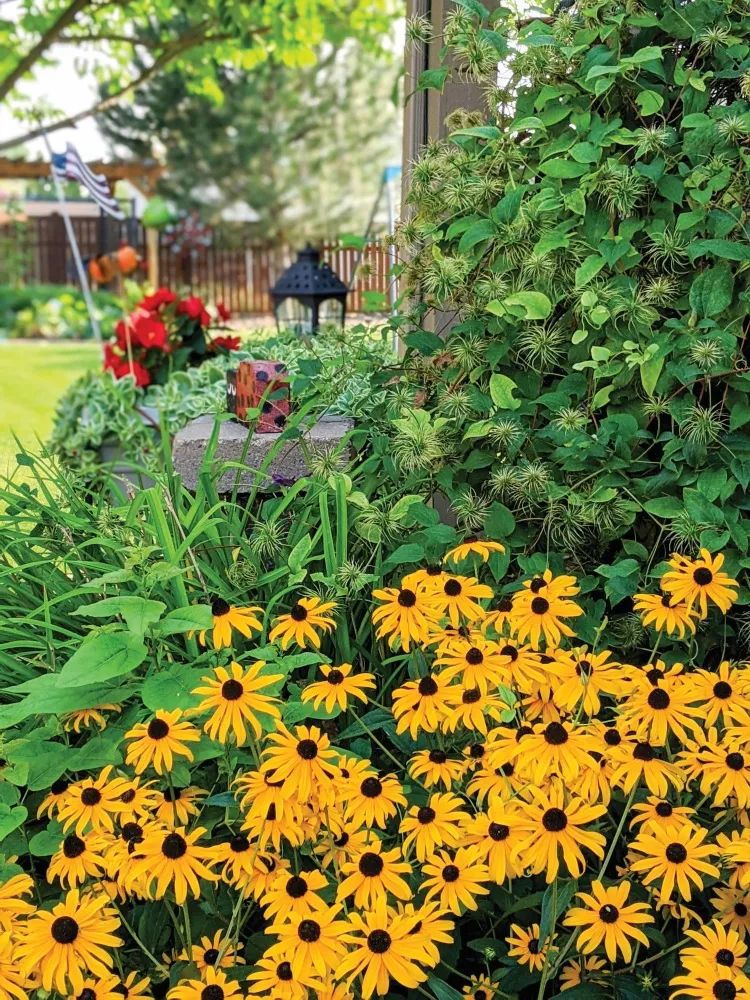 Perfectly Pretty Perennials: Planting Tips from Local Experts
May 2022
article & photos by renata haidle
Nothing says curb appeal better than a colorful display of blooms. Whether your garden is a small plot by your front door or lavishly spreading over a larger area, perennial plants add a delightful touch. Many varieties are easy to grow and resist prolonged periods of drought. Taking care of perennials requires little time, resources, and labor.
To guide us in selecting and maintaining suitable plants, we consulted two local gardening experts. BJ Martin runs Nana's Bloomers in Laurel, a plant nursery comprising 13 greenhouses. They offer Montana-ready annuals, perennials, herbs, and vegetables. Their gardening experts, totaling over 100 years of collective gardening experience, provide personalized solutions and friendly service to each and every customer.
Kate Rossetto is the owner of Lady Kate's Garden, a 1 ⅓ acre organic farm located in the Heights that has been in operation for two decades. Growing fresh, vibrant food is Kate's way of getting to know neighbors, residents, and local chefs and building a strong community. The soil is nurtured in natural ways, which, in turn, helps support the environment and the continued growth and vitality of the farm.
Choosing your perennials
"The Yellowstone County area is classified as Zone 4," says BJ Martin. "If you want your plants to survive, make sure that the tag specifies that they are suitable for Zone 4. A lot of plants being sold in stores and garden centers might be Zone 5 or 6; they will not be winter-hardy in this part of Montana. Make sure you purchase varieties that are enforced for our climate."
Preparing the soil
"When you are ready to plant, dig a hole double the size of the pot you bought," Martin recommends, "and fill it with some better soil like a potting mix or at least an amended topsoil, rather than a potting mix just placing it in the ground. Spend a little extra time and effort in preparing the soil; it will pay off in the long run because your plants will get bigger and better every year."
Light requirements
"Again, read the tag," Martin advises. "This is basic, but it is worth repeating. The tag specifies how much light the plant needs." Place a sun-loving plant in an area that gets at least 4-6 hours of sun daily. Shady plants should always be planted in areas with very little direct sunlight.
Adding perennials to your vegetable garden
"My gardens are interplanted with lots of flowers as they attract butterflies, bees, birds, and other beneficials," adds Kate Rossetto. "Besides being beautiful, they help with pollination and pest control. I love mixing in perennial flowers, as they come back every year and some even reseed themselves, so you will have plants to share with your friends and neighbors."
Mind the deer
"We have a lot of people that live in the country, where deer are a serious threat to the garden," Martin adds. "When selecting plants, I recommend the three F's. Fine, fuzzy, and fragrant. Plants like Shasta daisies or Dianthus. Just keep in mind that, if deer are hungry, they'll eat just about anything. Stay away from plants stemming from bulbs, which are like deer candy. Daffodils, tulips, crocus - they won't do well if you live in the country."
Mixing and matching
Choose a variety of plants to mix together. Consider color, texture, foliage, size, and the blooming schedule. Perennial collections look best when something is in bloom every season.
A few perennial recommendations: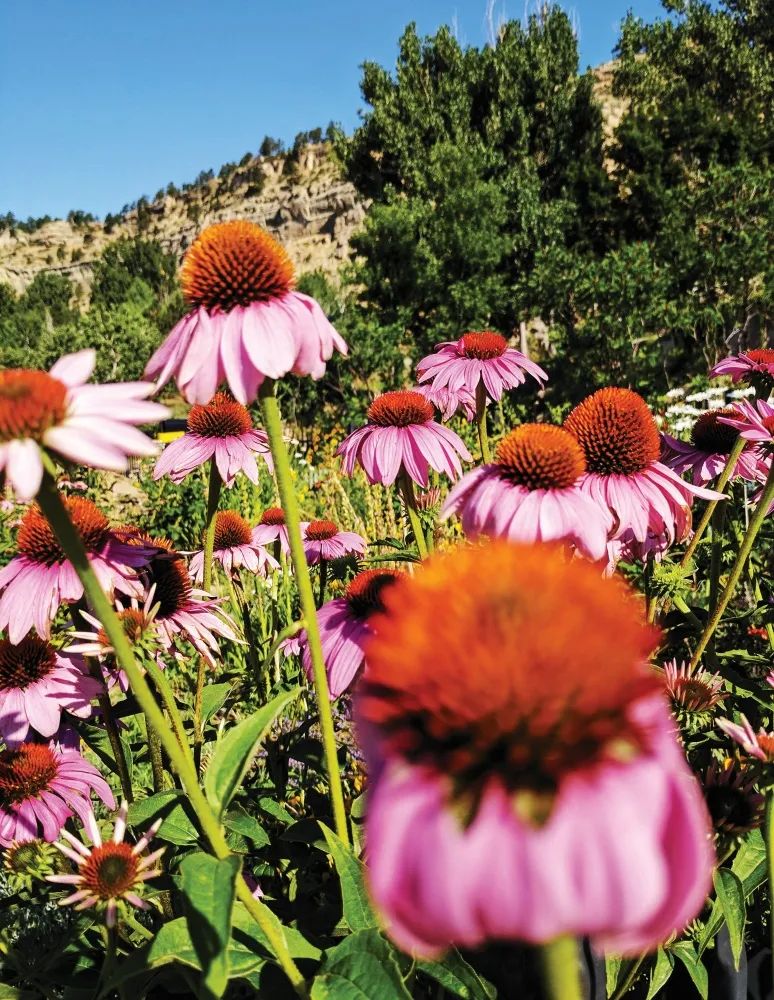 Echinacea (purple coneflower)
Echinacea. This member of the coneflower family enjoys a sunny location. It is drought-tolerant and thrives in well-drained soil.
Achillea. Commonly known as yarrow, this perennial does well in our dry climate and blooms from summer to early fall.
Shasta Daisy. Easy to grow from seed, this type of chrysanthemum thrives in rich soil that is kept moist.
Artemisia. Popular for its aromatic scent and textured leaves, artemisia requires well-drained soil and is drought-tolerant.
Hosta. A popular choice for shady areas, hostas have showy, luxurious heart-shaped leaves that come in various sizes and colors. They prefer humidity and rich soil.
Daylilies. Scientifically known as Hemerocallis, daylilies are easy to grow in well-drained soil. Some varieties, like Hyperion or lemon daylily, have a sweet, fragrant scent.
Iris. This perennial is a sought-after plant for its beautiful blooms. They come in a vast array of colors. Irises do well in well-drained areas. Their rhizomes need to be divided every 3-4 years to prevent overcrowding.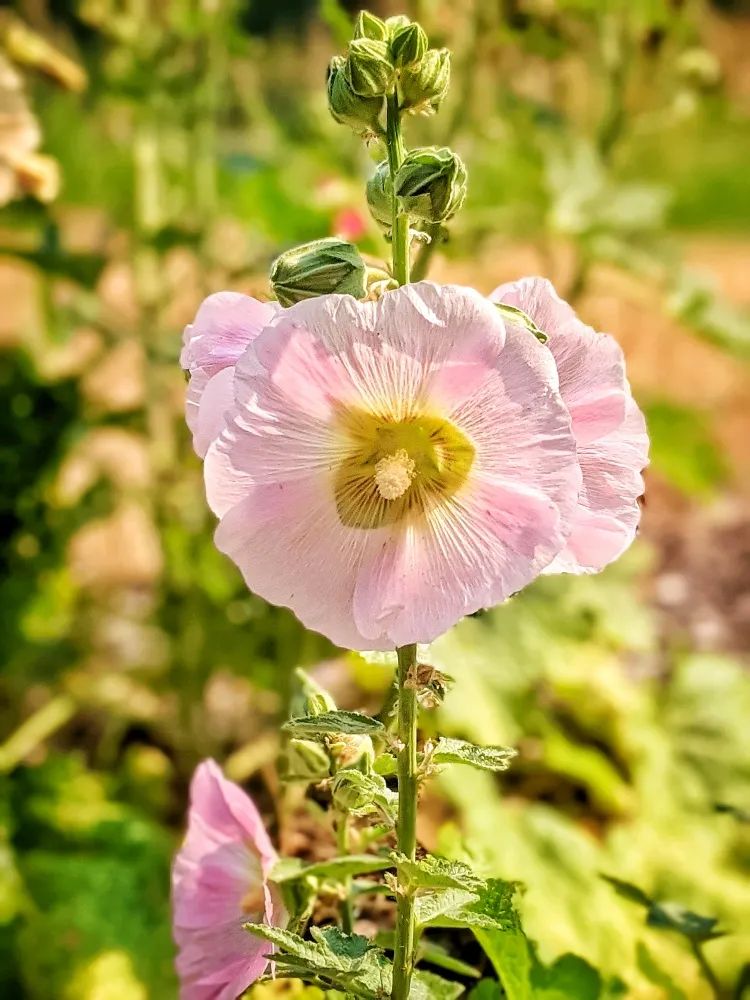 Hollyhock
Hollyhock. A short-lived perennial grows well in full sun and well-drained soil and abundantly self-seeds.
Peony. The large, fragrant blossoms and beautiful dark green foliage are extremely popular with gardeners. Give this long-lasting plant a sunny spot that is sheltered from direct wind and well-drained, and it will last for many years with minimal maintenance.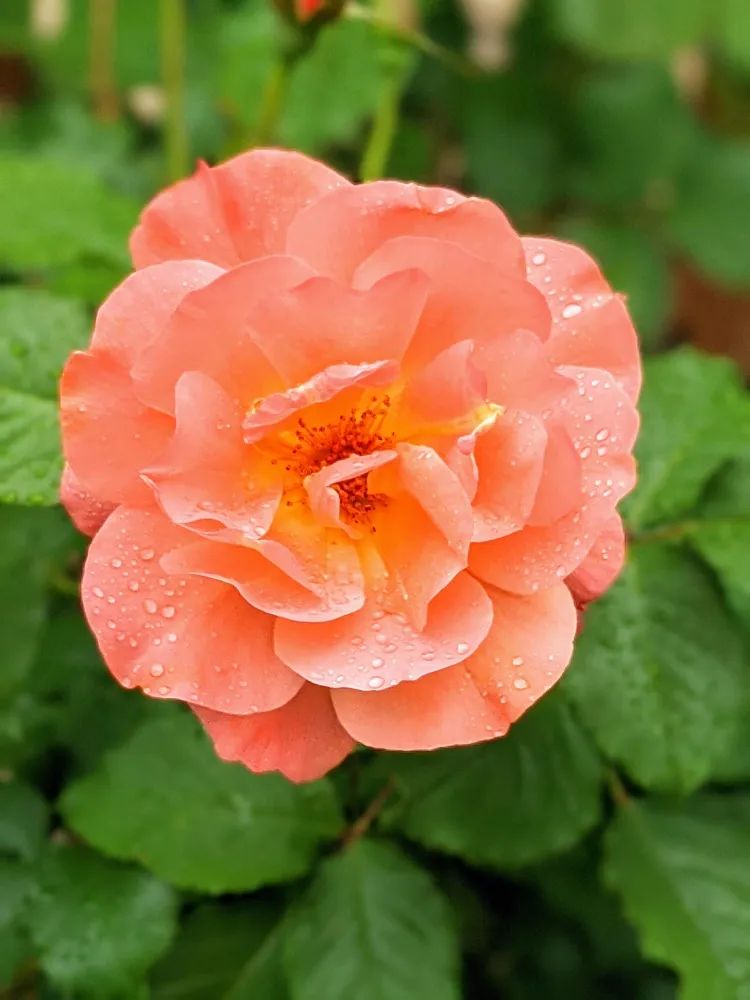 Roses
Roses. Not all rose varieties are suitable for our area, but shrubs usually do well if properly mulched and covered during the cold winter months. They love a sunny, well-drained location.
Columbine. Delicate and airy, this perennial is extremely easy to grow as long as it has good drainage. Some varieties are not long-lived - they will need to be replaced every 3-4 years.
Aster. A spreading, low-growing plant with tiny flowers, aster likes a sunny location. Unfortunately, some varieties can spread rapidly and become invasive.
Bee Balm. Also known as wild bergamot, this plant is a vigorous grower that multiplies and spreads easily. When rubbed, its leaves release a fragrance similar to mint. But, just like aster, it can become invasive.
Rudbeckia. Commonly known as coneflower or black-eyed Susan, this golden-colored beauty is a member of the aster family. Very easy to grow. The clumps require thinning every 2-3 years.
Grasses. A few varieties that thrive in our area are Fountain Grass, Karl Forester, Feather Reed Grass, Indian Grass, Blue Fescue, and Blue Oat Grass.
Succulents like hens and chicks are ideal for rock gardens and arid areas. These robust plants require no watering and spread easily on their own or through cuttings.
__________________________________________________________________________
Nana's Bloomers is located at 1500 East Railroad Street, Laurel, Montana 59044. They are open from April 1 to June 30. They can be reached at (406) 633-0526 or via nanasbloomers.com.
Lady Kate's Garden is located at 2055 Andromeda Ln, Billings, MT 59105. You can reach Kate at (406) 245-9182 or via www.ladykatesgarden.com.
Originally printed in the May 2022 issue of Simply Local Magazine
Never miss an issue, check out SLM's digital editions here!