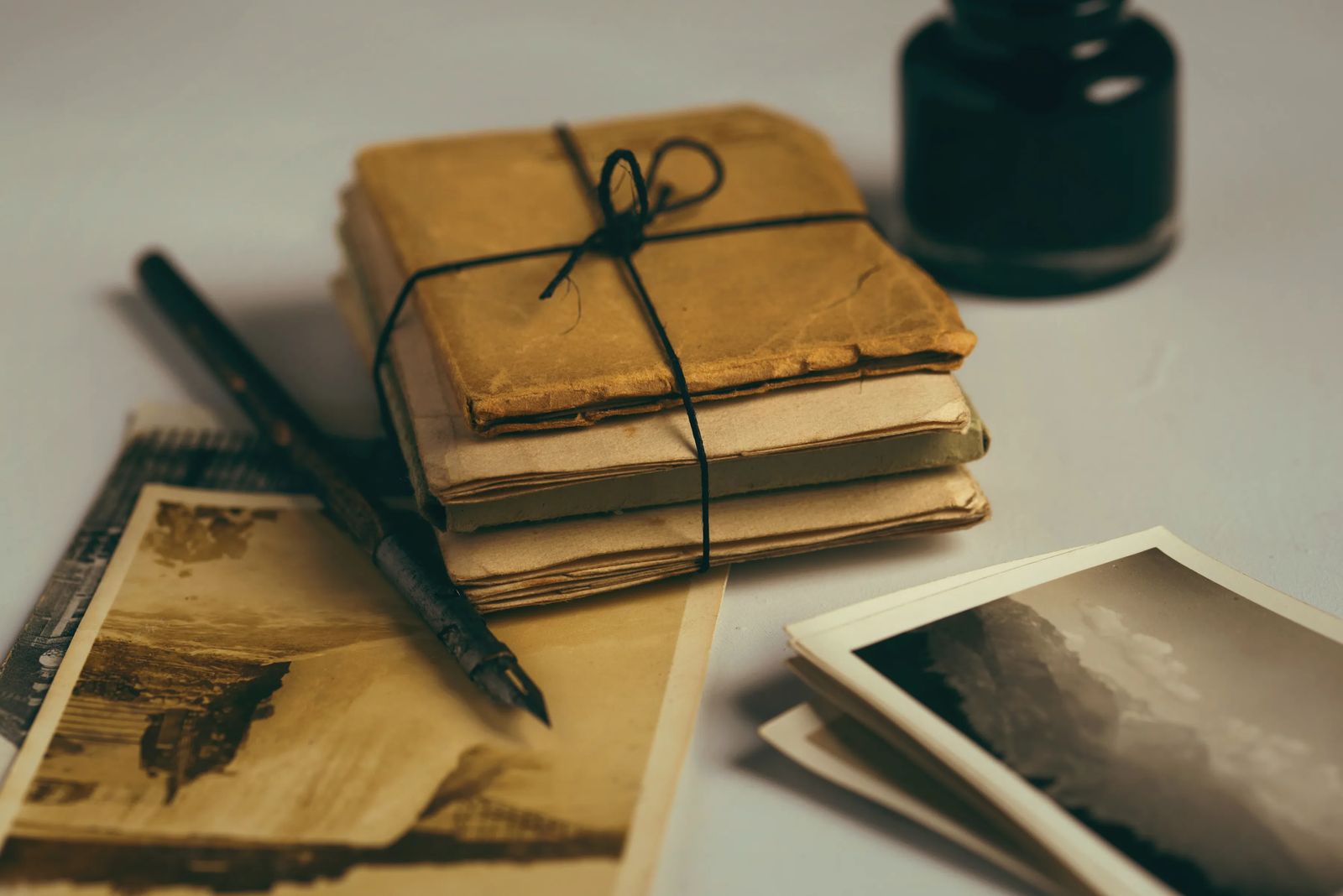 The Keepers of the Memories
September 2021
In families, there is often a designated keeper of the memories. They fill in the branches of the family tree, gather information and stories. At the roots from which our trees grow are the family elders, the grandparents – the keepers of so many of our stories, stories if not mined will be lost forever.
There are so many ways that the stories of our families' histories can unfold. They can come by way of recipes, written in the beautiful longhand of your grandmother. Through pictures – in-album and out – and videos, recordings, and writings. While not every story must be recorded, at the very least, they can be regaled in the everyday of conversation, the simple asking of questions or trips down memory lane.
My dad's heart has always been in Paradise Valley. Though his family didn't live in Trail Creek all that long in the grand scheme of things, the mark that time left is indelible. We have visited that space, seen the land, the remnants of old buildings countless times. Still, the best time, for me, was when we walked that trail with recorder in hand as he recounted his memories of this cherished place. His words, his voice. On the other hand, years later, when my brother-in-law excavated an old piece of barn wood and mounted pictures of my dad and the family in this most beloved space, it was just as exquisitely precious.
Here in 2021, there are a mind-boggling number of options for which we might record our families' stories. Mosey around Barnes and Noble, and you'll find the most charming of fill-in-the-blank tools from which to draw from for every age and stage of family life. The technology to record our conversations is literally at our fingertips at nearly every moment. The ease with which we can snap moments and then easy-peasily tuck them into books (online, mind you, no cutting with fancy scissors and gluing down photos and borders and stickers, oh my) and have them printed and delivered to our doorsteps, is almost laughably easy.
It all just takes time. That precious commodity that we all feel like we don't have enough of, as we do the daily grind. So, let's talk a bit about how to get the ball rolling once we've determined this is more than important enough to carve out the time to accomplish it.
First, let's put that ball in our loved ones' court. Ask them to handwrite the recipes that are family staples and favorites – put this task out to the whole family. Gather these recipes and create books for the young ones to have as they leave the nest. Encourage them to add little snippets about the recipe that tell more of the story. It's the connection that's created in the handwriting, and the memories of meals shared that is so beautiful.
Memorial videos are quite common, but what if you took on a game-changing task for the next birthday/Christmas gift for your hard-to-shop-for parents/grandparents? Scan those pictures. You know, all the ones that are in boxes and tucked away? Scan them, and then create an album or video together. Get all the stories and record them because a picture might be worth a thousand words, but sometimes we want/need more. Enjoy the memories together.
Now it's time to actually record them, your people. I was not given the gift of time as an adult with my grandparents. I don't have videos of them. I desperately wish I could hear their voices again. I want to know their stories, yet there are some things that even my parents don't know. So, make the videos, ask the questions. Let's talk about how to do that.
Before the Interview:
Organize your questions and share them with your interviewee, so they can have their thoughts in order (and possibly gather corresponding photos).
Determine location (perhaps you want a literal trip down memory lane or/and a stationary conversation).
Who/How are you doing these video interviews. Individually? Together? Are you also interviewing friends and relatives? (Side note: how sweet would that be for an anniversary gift??)
What are we using to record this? Video camera? Smartphone? iPad? Regardless of the medium, a tripod is a must.
During the Interview
Ask questions that evoke stories, not single-word answers.
Remember your focus. This is about them, not you, don't talk over your person – wait for a natural pause before asking follow-up questions.
No regrets. If you've got a question, ask it. If things seem to be on a runaway train, remember you can always edit things down later.
For a starter pack of questions to ask, go to: https://simplyfamilymagazine.com/2016/09/tips-video-interview-grandparents.
The moral of our story here today is simply this: don't let just one person be the collector of your family's stories, be an active participant. May we all be the keeper and the sharer of our stories.
Originally printed in the September 2021 issue of Simply Local Magazine
Never miss an issue, check out SLM's digital editions here!