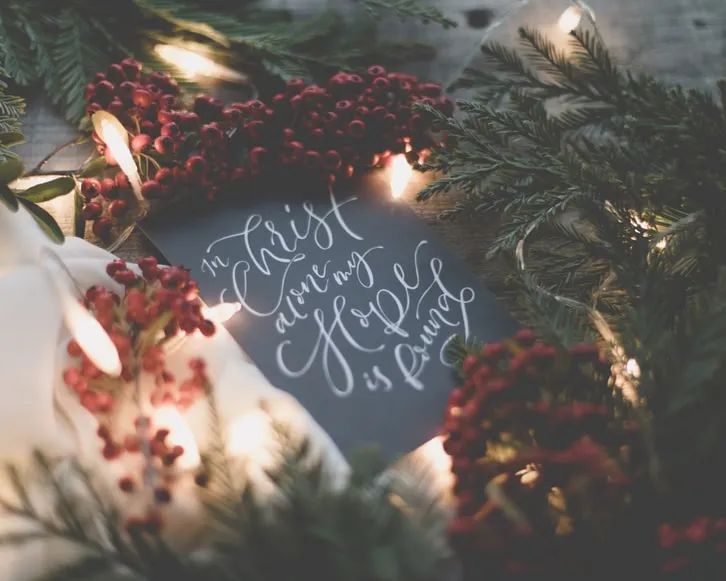 Editor's Note: The Hope of Christmas
December 2021
"You're still the hope of Christmas, You're still the light when the world looks dark, You're still the hope of Christmas, and You're still the hope of my heart." Matthew West
Do you remember being a child at Christmastime? Looking up at the sky on Christmas Eve to try and catch a glimpse of Santa, Christmas Eve candlelight service, watching Rudolph and Frosty the Snowman on network TV, and those giant toy catalogs to flip through in search of what we wanted most. There was something magical about the Holidays and the hope and expectation they would bring.
I still love this time of the year, though things have changed as I've grown up, and I find myself in search of the childlike faith and excitement that once marked Christmastime. These days what I want most is to spend time with my family and friends, relishing in the traditions we've created over the years. I know that time together is the greatest gift from God, not to be taken for granted.
After another year of heartache, loss, sickness, and stress (quite possibly worse than its predecessor), many of us find ourselves re-evaluating life, its fragility, uncertainty, and true meaning, especially at the holidays. For many, it serves as a painful reminder of those lost and a battle through the loneliness their presence leaves behind. For others, joy is hard to find amidst a mess of hardship and darkness. Yet Christmas holds gifts that every one of us needs, light and hope. The message of Christmas- ordinary people, chosen to do extraordinary things, miracles both large and small, and the greatest gift of all-time that doesn't cost a dime- hope for something more than the here and now.
This issue is filled with holiday magic and stories from the cover to the calendar. We hope that you will find inspiration and intention as you reflect on the true meaning of it throughout this holiday season. Support local, love your neighbors, lift the broken, make time for friends and family traditions, and give generously to those in need like there's no tomorrow; these are the gifts that will have eternal impact.
Merry Christmas!
Love,
Stephanie
Originally printed in the December 2021 issue of Simply Local Magazine
Never miss an issue, check out SLM's digital editions here!