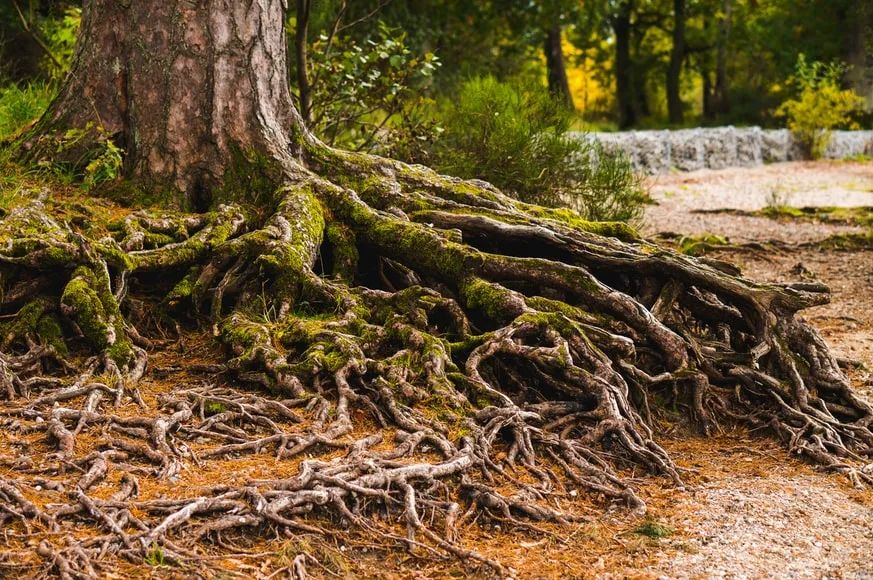 photo by Eilis Garvey via Unsplash
Editor's Note: Rooted and Grounded
October 2021
"Deep roots are not reached by the frost" J. R. R. Tolkien.
Life is full of challenges at each turn, and our lives are often marked by much difficulty and adversity. Yet, without being rooted, having strong roots that go down deep, giving us a strong foundation and the ability to withstand the elements, trials, and challenges of life, it is next to impossible to endure life's hardships, celebrate its triumphs, and emerge with strength.
I'm reminded of an example of this principle from our previous home. Three beautiful, giant aspen trees stood tall on the corner of our yard. I loved those trees that served as a landmark for everyone who drove by to admire. Then, a storm arose one summer evening and took two of the three trees out by their roots. We were stunned. How could such massive trees topple over like matchsticks in the wind? We later discovered the aspen's root system is very shallow, only penetrating a maximum of 12 inches through the soil. New shoots arise everywhere around them because they're meant to grow in groves strengthened by intertwining roots. While we were busy trying to kill those annoying shoots coming up into our grass, they were fighting to emerge and strengthen each other. We are much like these trees, needing support and strength from others to survive the harsh elements life throws our way.
Our honor is to highlight a few Native American leaders, artists, and musicians from our community in this issue. Common threads woven through each of their stories are deep roots of faith and a celebration of culture and history that is grounded in their heritage.
Trauma, trials, and abuse marked the beginning of one woman's story, but this is not where it ends! Through the support of connections with other Native students, fostered by MSUB's Native American Achievement Center, she is paving the way for others to overcome obstacles and find their path for success. She's taking that adversity and using it as strength to change the trajectory.
Who surrounds and supports you on your journey? We were never meant to go it alone, rather, we're created for community, stronger together. Our faith, family, and friends keep us rooted and grounded, giving strength through the most challenging days, advising with life experience, and celebrating the victories together along the way. In a world so divided, it's easy not to go too deep, keeping relationships at the surface level. But may we be reminded of the importance of building each other up, with deep roots grounded in love, the key to a victory-filled life.
Love,
Stephanie
Originally printed in the October 2021 issue of Simply Local Magazine
Never miss an issue, check out SLM's digital editions here!