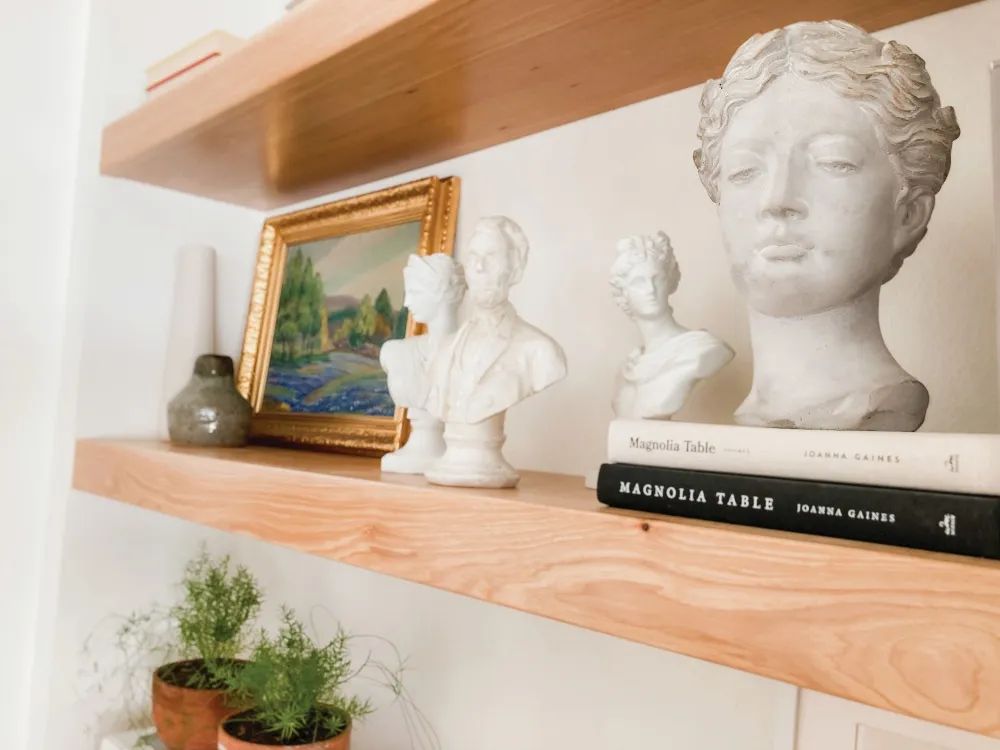 The Dwelling Place: Finding Your Style
February 2023
article & photos by Claire DePinto
One of my favorite things about interior design is that it provides a unique opportunity to serve as a personal reflection of the people who dwell in that home. Everyone is drawn to a unique look, and like a snowflake, each has its own beauty. Don't get me wrong, there are definitely general trends and broad themes which most styles can be categorized into (a walk through the aisles of Target will tell you what those are). However, the accessories we accent our homes with allow us to put our unique fingerprint on these broader styles. How neat is it to walk into someone's home and feel like you know them a little bit better because of the items they have chosen to display? I think that is such a beautiful expression of one's personality.
Here are a few tips I follow as I go about collecting, displaying, and curating my home: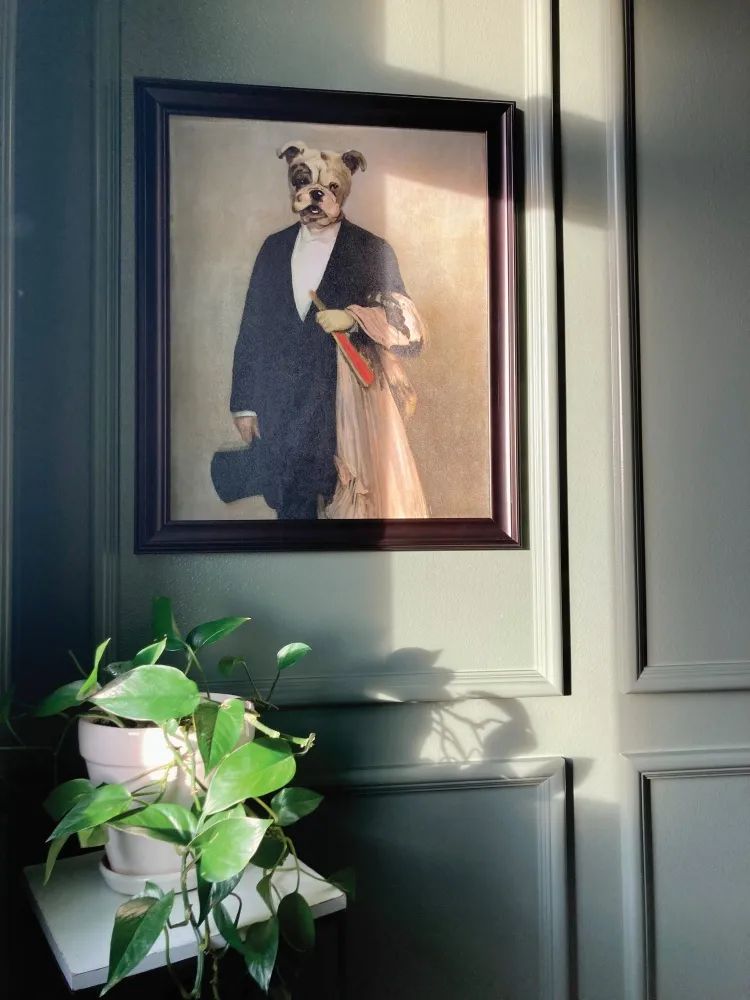 1. Don't be afraid to try.
Don't be afraid to try an item that may be a little different - give it a shot! Sometimes an unexpected blend of styles creates a lot of visual interest.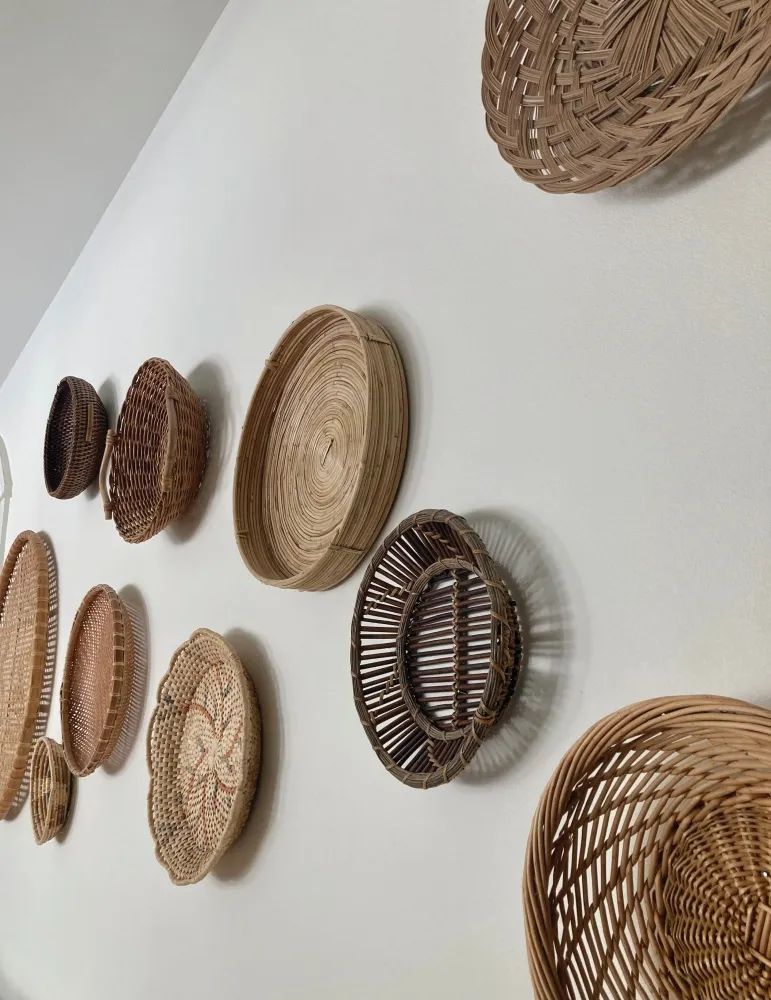 2. Shop with an open mind.
To my engineer-husband, a basket sits on the floor and is a place to store blankets. My untamed, creative mind sees a basket as a place to nestle a plant, store toys, accent a shelf, or display on a wall. When you shop with an open mind, you are much more likely to find things you love and can use in fresh ways.
3. Build Collections.
No, I'm not talking about your grandma's collections of tchotchkes. Small collections of similar yet slightly different pieces can create a sense of unity, repetition, and visual appeal. These can be displayed in numerous ways and make great accents on shelves and tables. Remember, every item in your collection doesn't have to be displayed at once. A few pieces here and there can make a great statement in telling stories and adding personality to your home, and you can change them out often to keep the look fresh.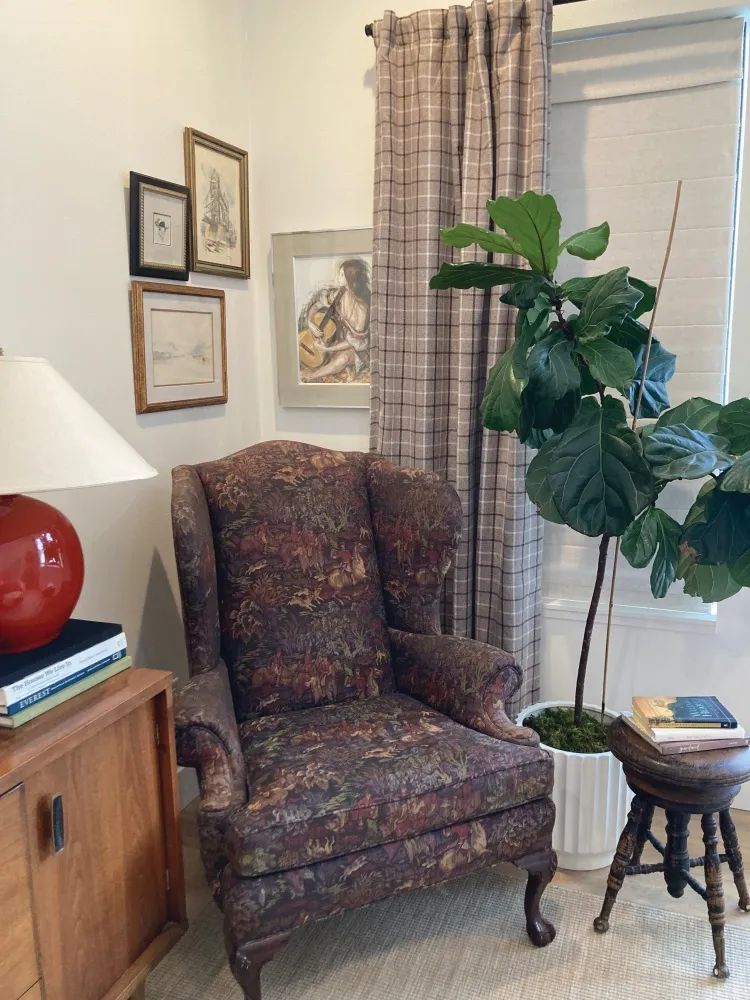 4. Be Patient.
Finding good pieces takes time, and creating a unique look won't happen in one trip to Target (don't get me wrong, I LOVE Target). Instead, try shopping in unique places like thrift shops, vintage markets, and garage sales – inventory here changes often and is more likely to be one-of-a-kind. You can always add these pieces to what you find at the big-box stores for a unique look, too. Enjoy the hunt!
Home stimulates different feelings for each person. Throughout the process of creating a place to dwell, I always keep in mind how I desire the home to be used. I strive to create spaces that draw people in, encourage them to stay, and leave feeling cared for. This type of space doesn't happen overnight, which is the fun of decorating. It's an ongoing process that evolves to meet the ever-changing needs of my family and community. Dwell…live.
Originally printed in the February 2023 issue of Simply Local Magazine
Never miss an issue, check out SLM's digital editions here!