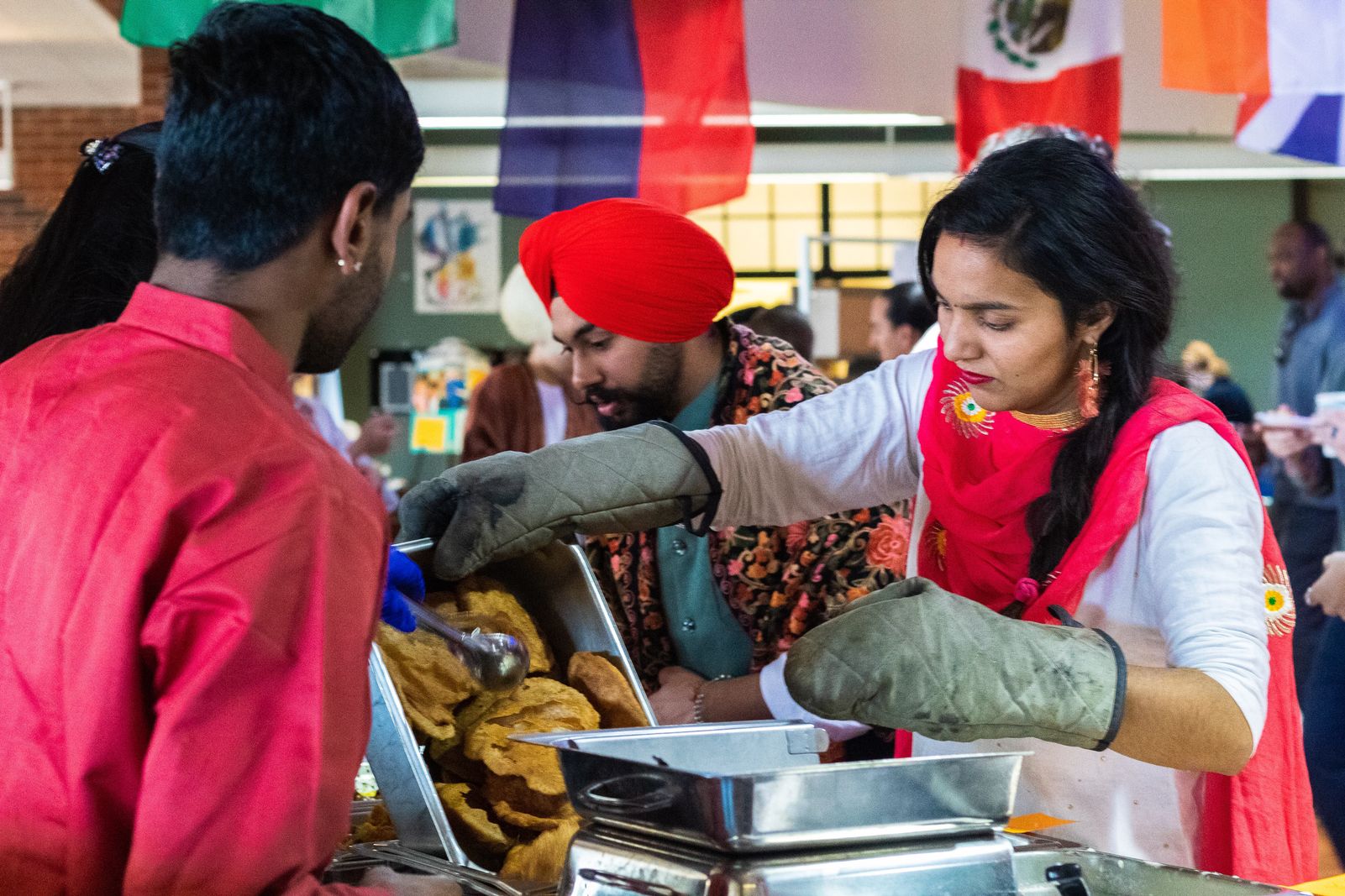 photo courtesy of MSU Billings
Taste the World During the 18th Annual International Food Fair at MSUB
March 17, 2023
One of the best ways to expand your mind is to open it to other cultural experiences. Step a little outside your comfort zone and peek into the day-to-day life of people who live differently than you do. For those who don't have the opportunity to travel - or the want to - can adventure around the world without leaving Billings; the International Food Fair at MSUB is just the ticket, and it's open to the public!
The 18th Annual International Food Fair will be held March 30 from 5 until 7 p.m. in Rimrock Café and will feature foods from Japan, South Korea, Namibia, Croatia, India, Nepal, Turkmenistan, United Kingdom, Germany, and Mexico. Even the most well-traveled person wouldn't get to sample so many different cultural cuisines in one night!
The annual event, presented by the Multicultural Club with the Office of International Studies, is held every spring at MSUB's Rimrock Café. On campus or from the community, everyone is welcomed. All kinds of food with international flavors are prepared by MSUB international students and faculty. According to the Club, "On this day, you'll taste delicious food and meet our amazing international community." What's more, the event serves as a major fundraiser for the Multicultural Club, which aims to connect international students with non-international students.
Beyond the International Food Fair, the Multicultural Club promotes cultural diversity and internationalization among American and international students on the MSUB campus. Joining the club grants students the opportunity to share their cultures as they co-exist on campus. Many of the activities scheduled for the Multicultural Club members include learning about different cultures' food, traditional holidays, languages, and people. The club organizes a variety of events and activities throughout the year, such as excursions to Yellowstone, a night at the rodeo, visits to museums, BBQs and social gatherings, outings to the movie theater, ski trips, paintball, and more. These activities focus on international students learning about the U.S. just as much as sharing their own cultures with each other and American peers.
The 18th Annual International Food Fair follows the club's concept by creating a space for students from around the world who have chosen to study at MSUB the opportunity to showcase their home countries' cultures to their peers and the wider Billings community. The public is invited to attend the annual event and enjoy the international cuisine in a diverse atmosphere, as well as experience the world beyond Billings by engaging with MSUB's international students. Admission is $15 for adults, $8 for kids aged 5 – 12, and FREE for children under age 5. Admission is paid at the door and cash is preferred.