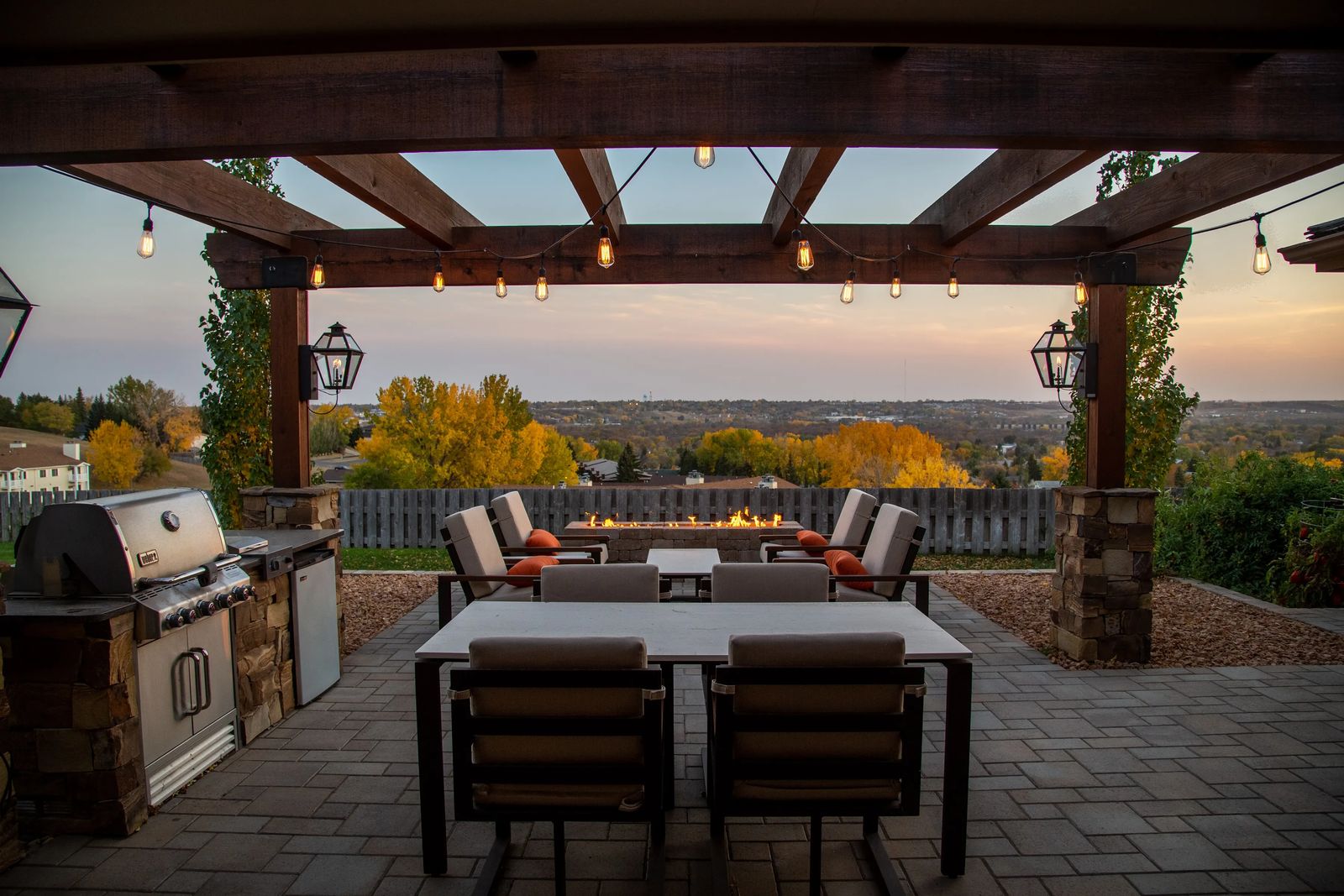 Summer Patio Must-Haves
June 2022
by Cassie Michael, Designer and Owner of Carmichael + Co
Creating an outdoor space for your home is one of the best ways to intentionally soak up summer. When deciding on your patio design, simply focus on how you want to use the space and the items you need to make it comfortable and welcoming.
PATIO STAPLES
Start with the design basics for the perfect patio design: seating, storage, and lighting.
Seating
Photo by Nathan Satran
The first step in any good patio design is determining what type of seating best fits the space and how much is typically needed. Don't be afraid to mix and match seat styles and have a bit of fun! A traditional outdoor sofa set paired with a fun chair is always a winning option – try an oversized egg chair or a hanging rattan swing! Offer extra seating when needed with garden stools that can also act as side tables.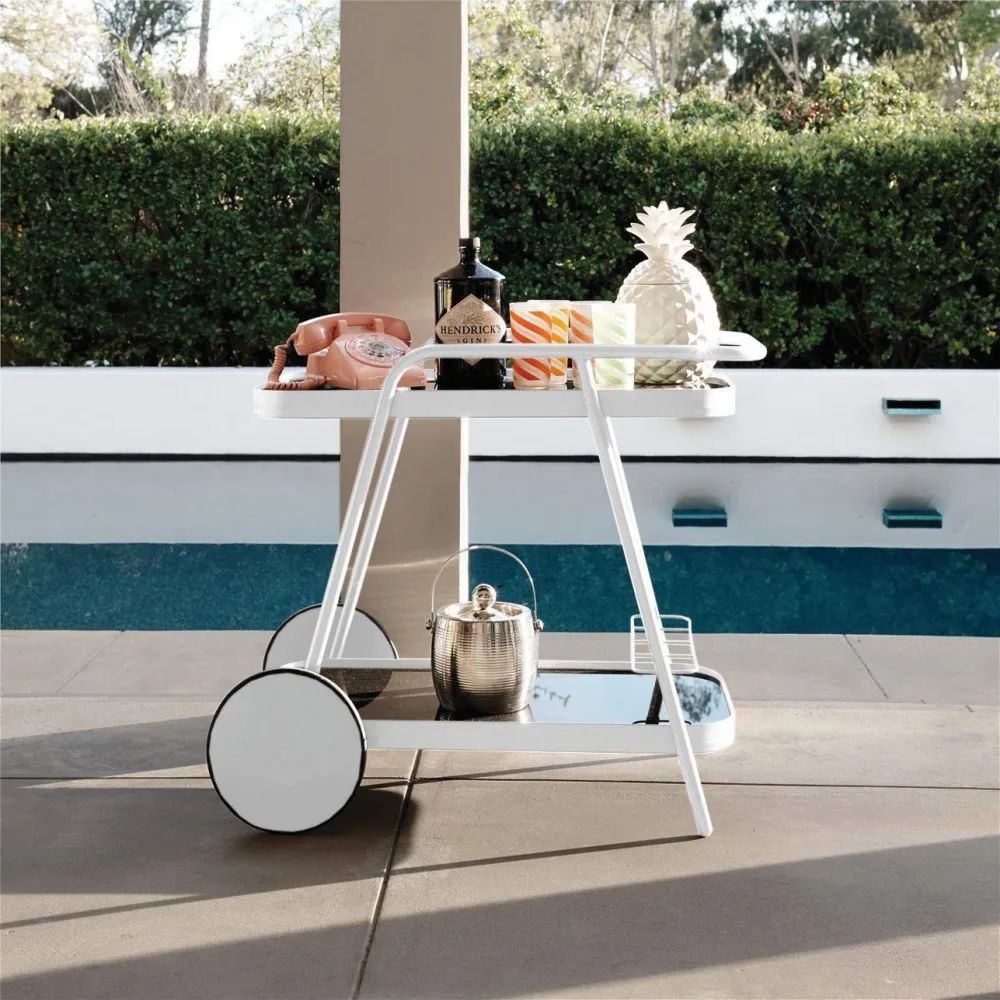 Do-It-All Bar Cart
If I could put a bar cart in every room of a home, I would – and the patio is no exception, with a ton of great functionality! In addition to the traditional beverage station, it's the perfect prep space for the grill master, the gardener's tool bench, or even a summer play cart housing water guns, bubbles, and chalk for the kiddos.
String Lights
Lighting plays a huge role in setting the mood for your patio! I love Tiki Brand's new innovative Bitefighter LED String lights that add warm ambiance and a zone of protection with proven mosquito repellency. Overhead string lights can also act as a visual roof for the uncovered patio to make it feel much cozier.
DÉCOR
Choose accents you love, and your space will automatically become more welcoming.
Rugs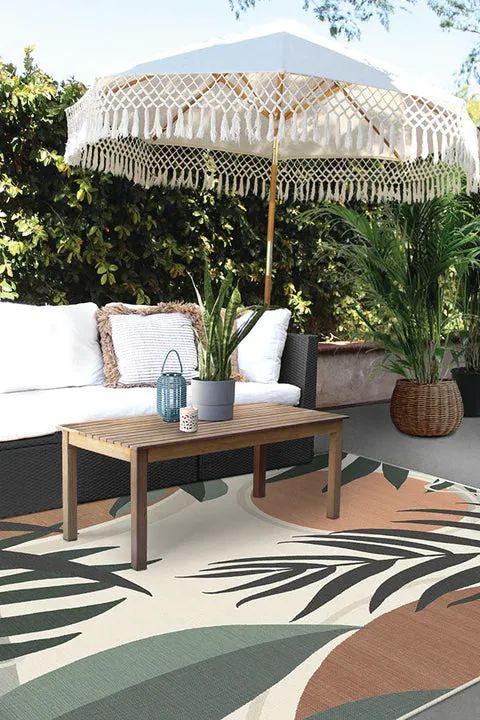 An outdoor rug will instantly warm up any area needing a little color or texture, and they do so without taking up extra space! A patio rug can also help protect flooring or conceal existing wear.
Candles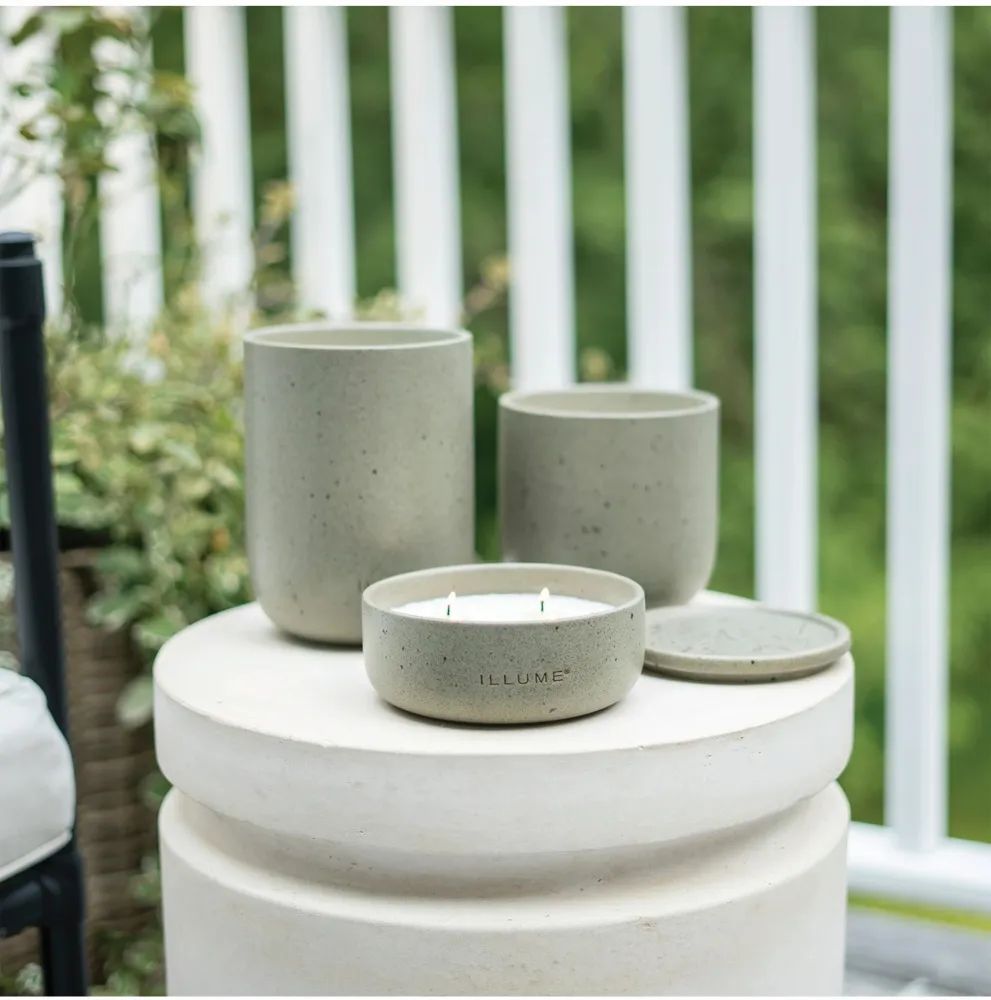 Made for Home by Hanneson Home
Nothing says relax and enjoy like a good candle. With a touch of citronella, these fragranced outdoor candles create a lovely and inviting mood with reusable ceramic containers, perfect for plants, décor, and more.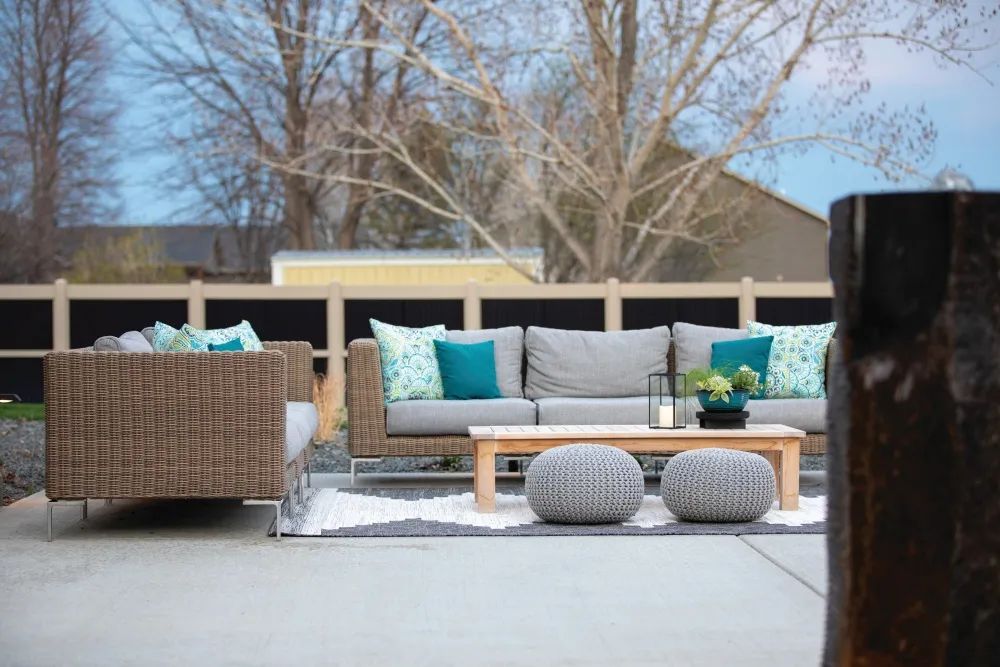 Photo by Nathan Satran
Just a few outdoor pillows will instantly add a bit of personality to your patio and are a cost-effective way to update the look each year. Stock a textured basket with Turkish towels that can be used as a light throw blanket for a chilly night and dry off the kids after a run in the sprinkler.
Plants and Flowers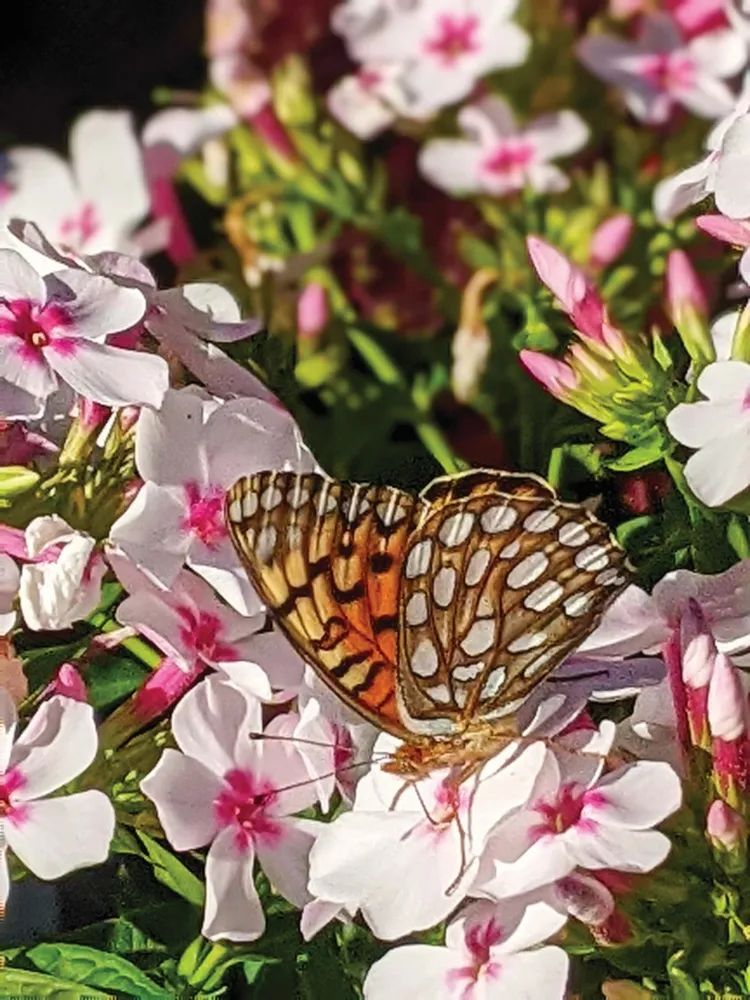 Photo by Renata Haidle
Bring your patio space to life with your favorite flowers or potted plants – just a few will make a huge impact!
ENTERTAINMENT
Don't forget that the ultimate goal when designing any space is to enjoy the experiences it creates.
Fire Pit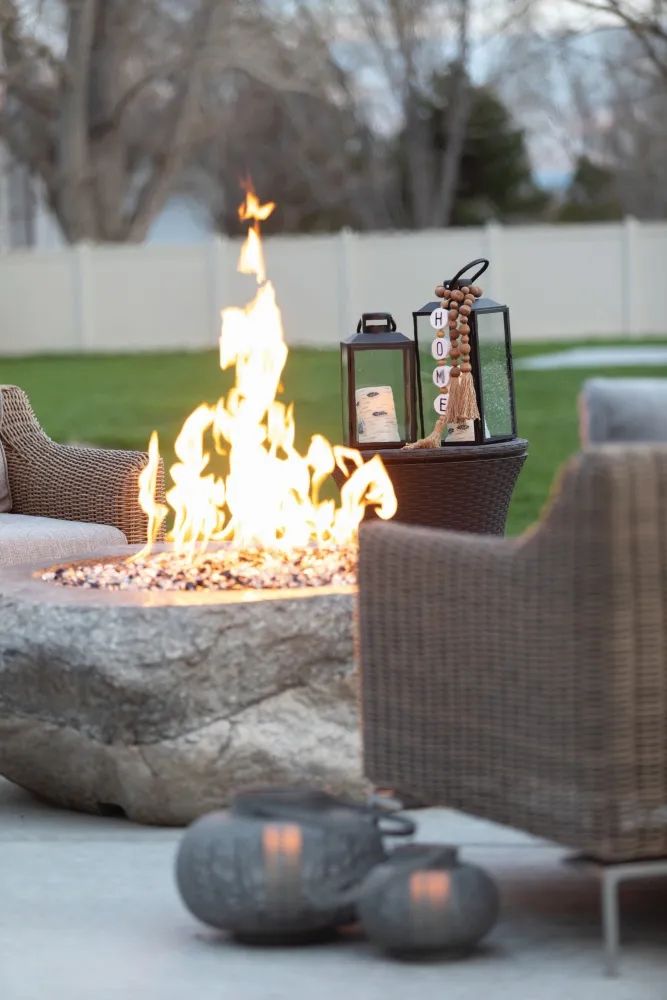 Photo by Nathan Satran
The fire pit is one piece of furniture that checks all the boxes. It instantly creates ambiance, adds warmth (both aesthetically and literally), and lends itself to experiences with smores and campfire stories. For the ultimate designer applause, look for a fire pit with a cover so it can double as a coffee table when not in use.
Music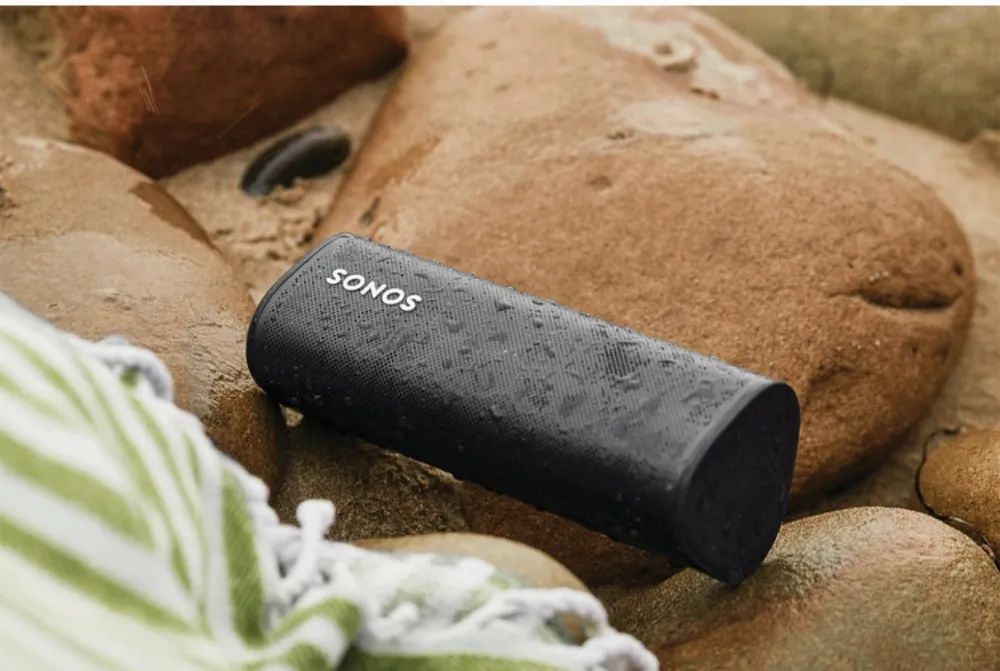 Your favorite playlist on a portable Bluetooth speaker will allow you to set a variety of moods for your patio. From romantic and relaxing to upbeat singalongs, it's as simple as a push of a button with this lightweight, outdoor-ready portable Sonos Roam speaker.
Games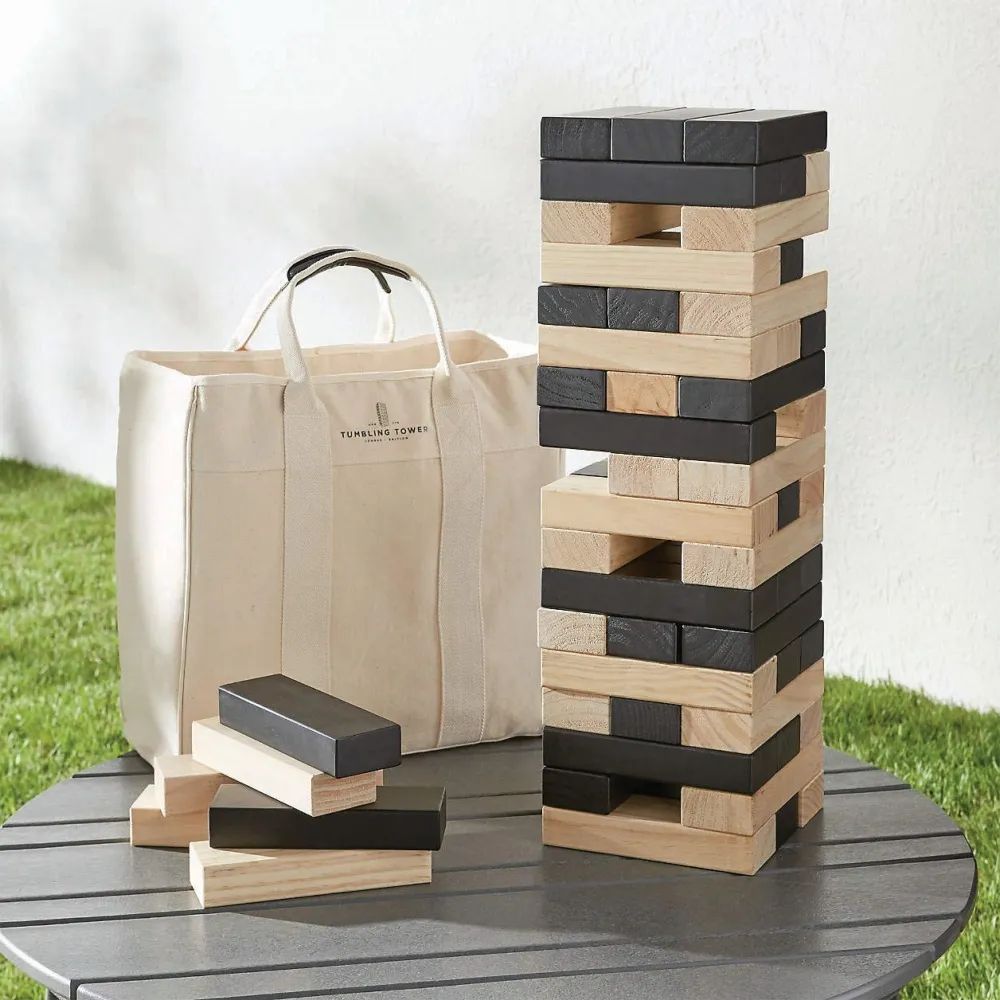 Need another use for your do-it-all bar cart? Stock it with your favorite outdoor games and activities – Jenga, Connect 4, Tic-Tac-Toe, and more!
Originally printed in the June 2022 issue of Simply Local Magazine
Never miss an issue, check out SLM's digital editions here!