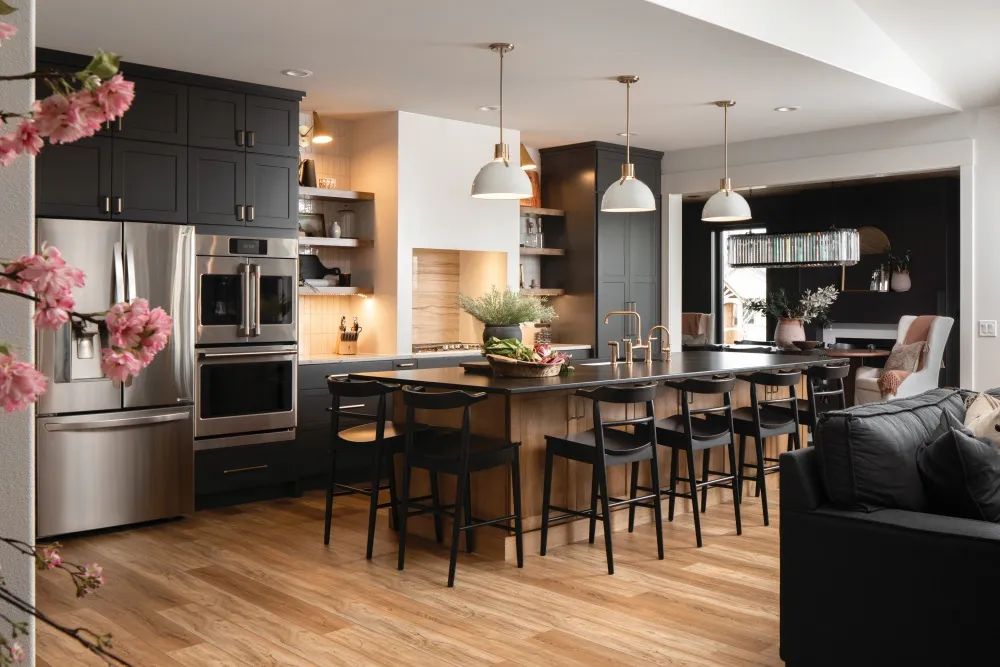 Style and Sophistication: A Family's Journey Through Home Expansion
March 2022
by stephanie toews | photos by nathan satran
Four years ago, Devan and Brittani Hoiness searched for a home for their growing family as Brittani was pregnant with their second child. Though the house they ended up selecting wasn't their style, its layout fit their criteria, and the neighborhood was perfect.
The family put down roots, getting to know their neighbors, and making friends and memories. Fast forward to four years later, the couple chose to make some significant changes to their house instead of building or moving to another neighborhood. Perhaps it was all of that extra time spent at home during a pandemic that propelled them forward; regardless, they began talking with a builder and getting plans drawn up for a kitchen remodel. When the initial plans came in, they delivered everything Brittani asked for, but she couldn't help but wonder if said plans were missing details or elements that she didn't yet realize she would eventually want.
A Designer's Collaboration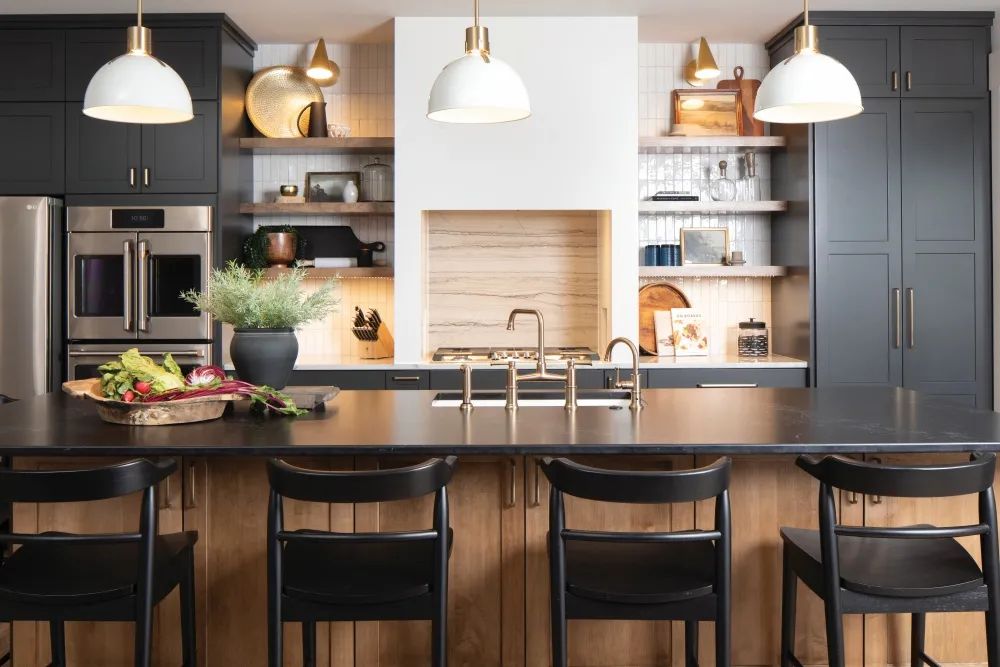 Kitchen cabinetry from the custom Hannesson Home Cabinetry Line in Sherwin Williams Iron Ore (uppers) is balanced by a warm wood island, creating a striking statement in the warm and textural kitchen.
Brittani consulted with Jessica Hannesson of Hannesson Home Interiors to see her thoughts about the plans and layout. Jessica thought of valuable design and layout elements (not a part of those original plans), and she was excited to get her hands on the project. Jessica says, "Brittani and Devan came to us with a floorplan that was not functional for their family's needs. We walked the space and determined that expanding into the exterior patio would allow for a larger kitchen as well as a unique dining space."
Upon completion of the new floorplan, the couple enlisted highly-recommended Tom Boyce, owner and operator of Boyce Built Construction, to head up the construction of their massive addition. The Hoiness's loved working with Tom, from start to finish, as he expertly navigated the extensive project, tackling problems as they arose and demonstrating professionalism every step of the way. Brittani said she plans to hire Tom again for their future projects.
Dream Boards Come to Life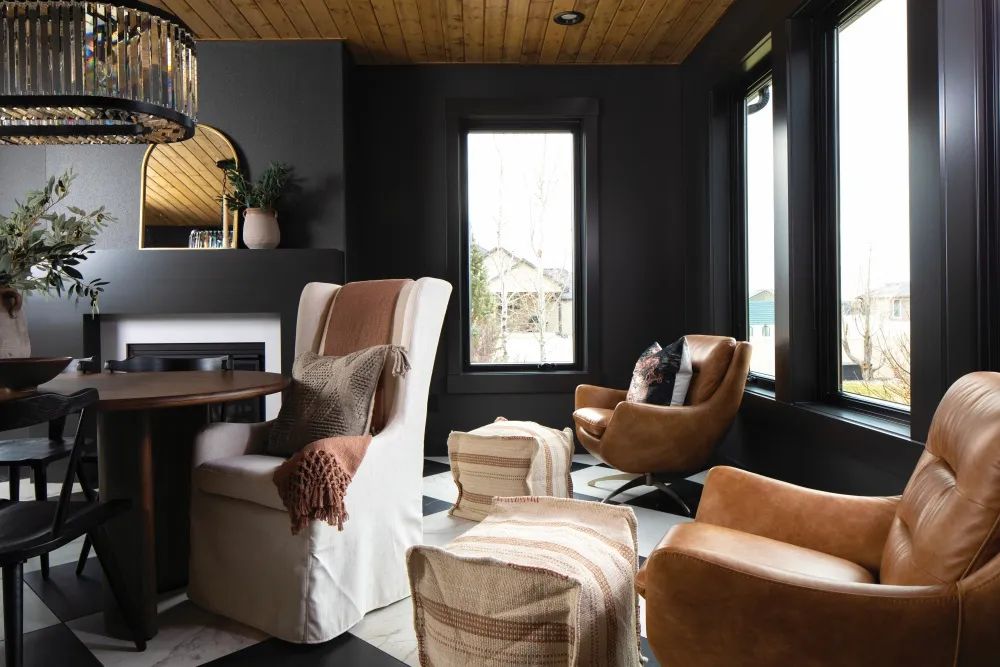 As the project progressed, together with Hannesson Homes, a vision was created for the design details that transitioned their home into what Jessica calls "a timeless modern style with traditional flare, featuring warm wood tones and a twist on the classic black and white flooring." Throughout the process, Brittani watched her Pinterest-board dreams come to life each time she met with Jessica to select finishes for the home.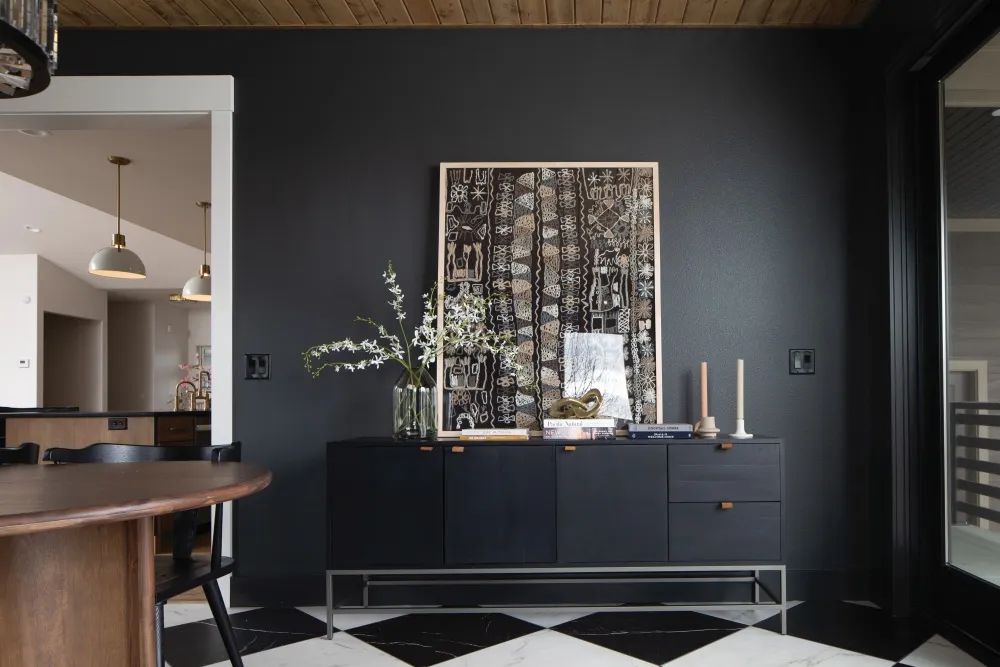 Extra-large black and white marble tile create drama and interest in the moody dining room.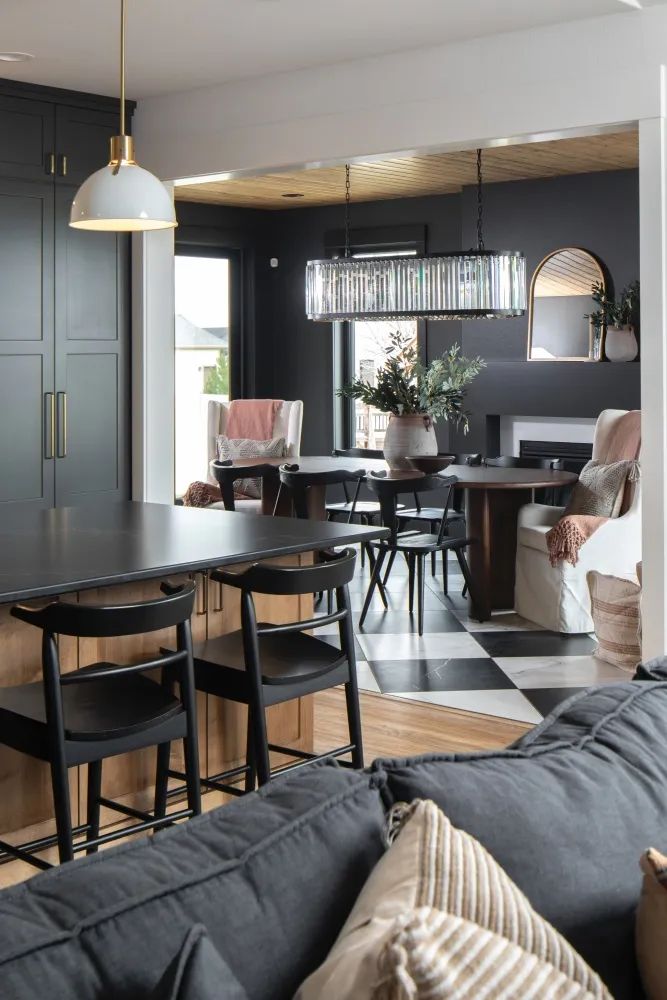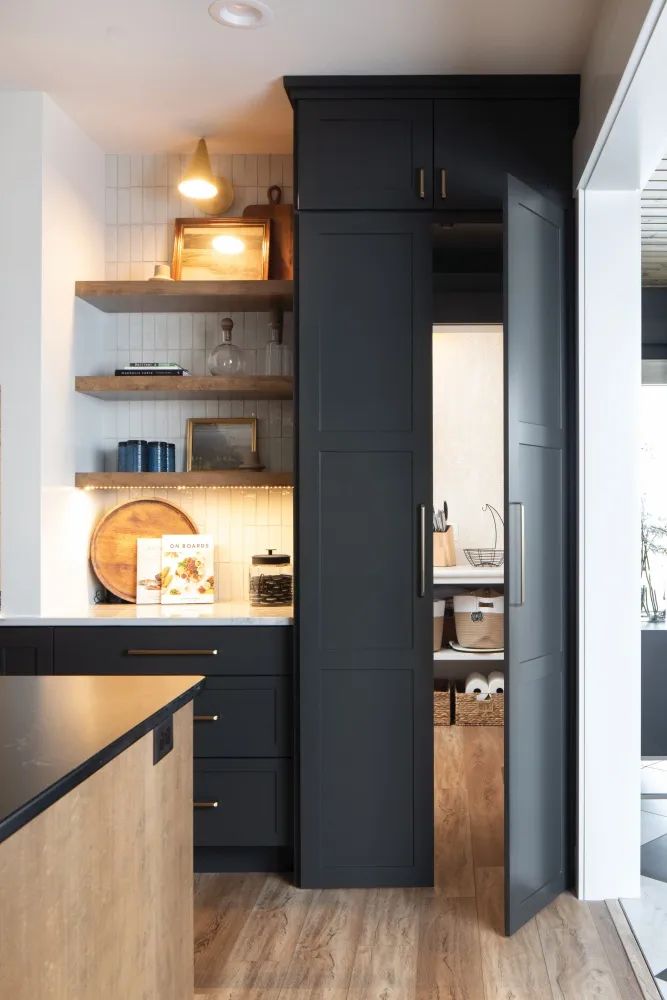 The walk-in pantry features plenty of storage and a pass-through window to the patio to make entertaining a breeze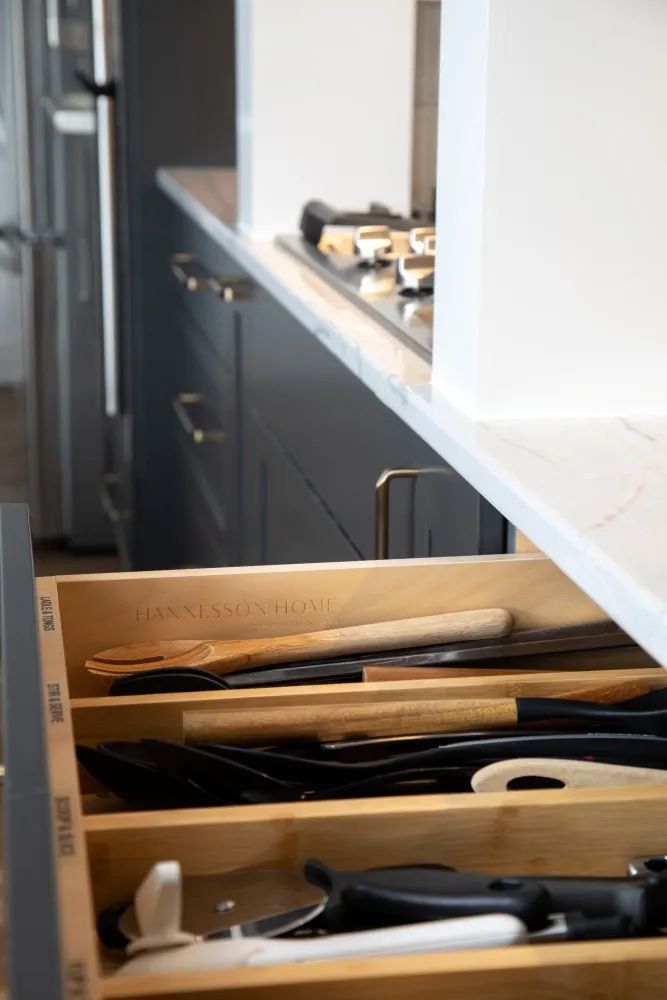 The OCD Girls came to Brittani's rescue to unpack her kitchen when the family moved back in. They labeled and organized everything in places that made perfect sense. Brittani was amazed at how efficiently they worked on unpacking and organizing everything in the kitchen and pantry.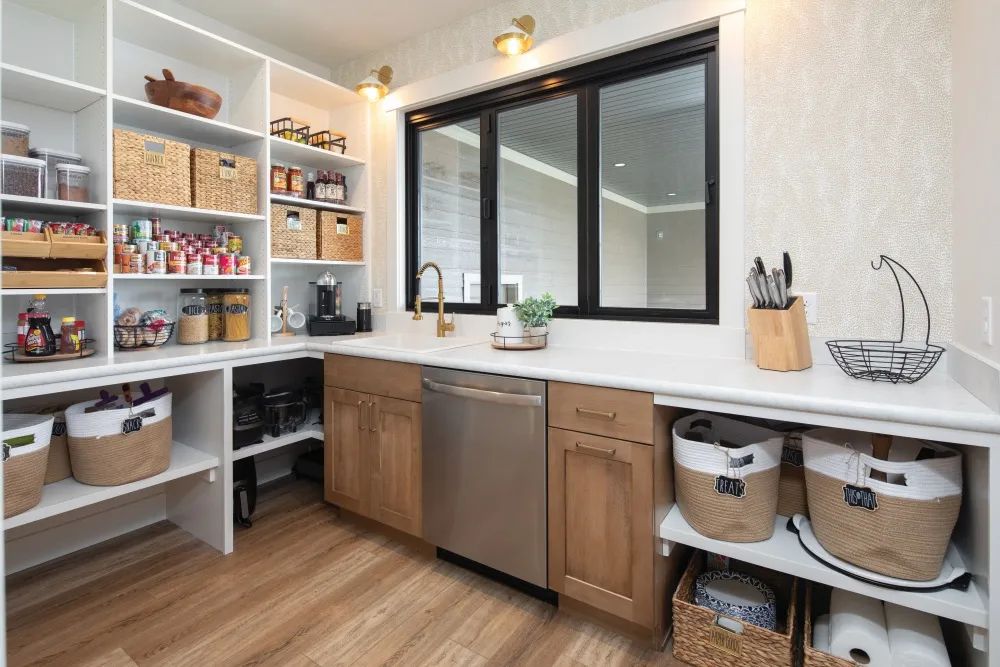 Baskets, bins, and labels create an expertly organized pantry.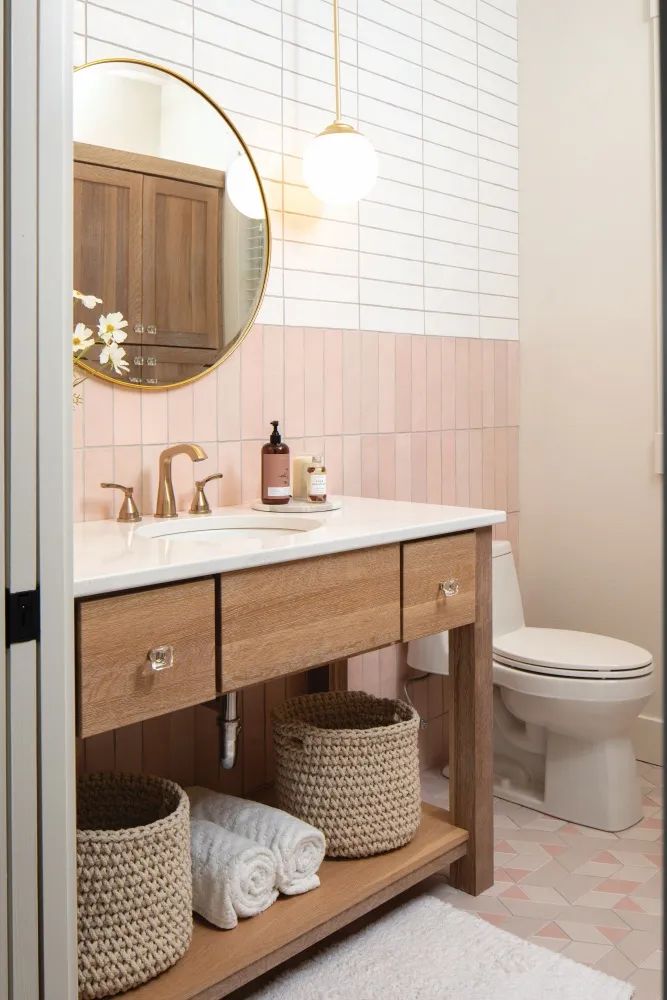 The powder bath, located just off the garage, was designed as a space that, Brittani explains, "reminds guests who is in charge at this house." She knew she wanted a blush bathroom with feminine details, and her vision was brought to life, complete with glass knobs, brass accents, and a soft color palette.
Good Clean Fun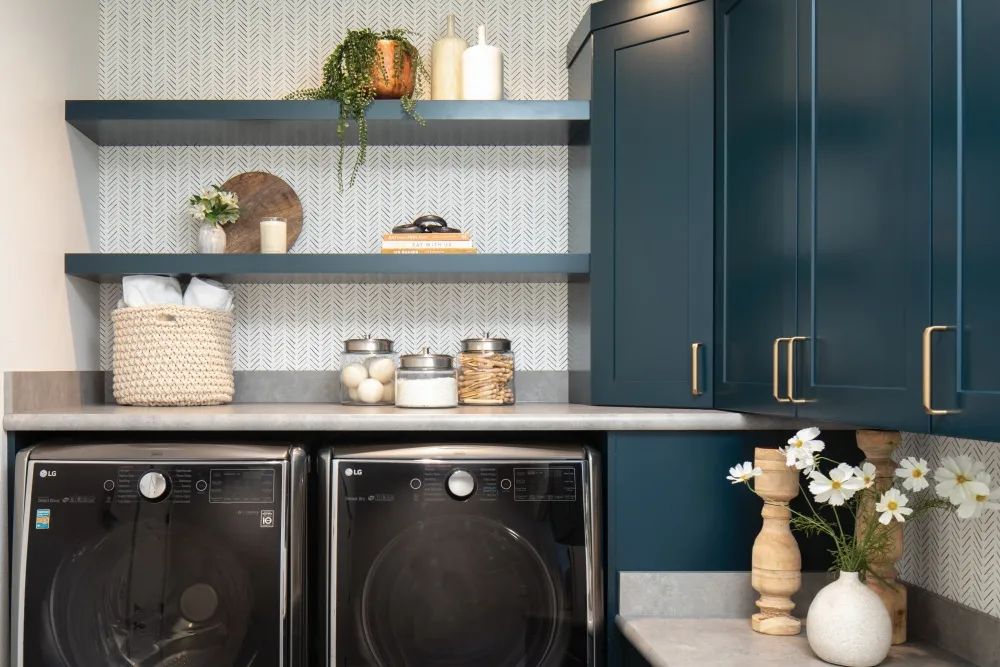 The new laundry room features plenty of storage with Sherwin Williams Dark Night cabinetry and a coordinating wallpaper for a fun element.
The entire 6-month project was wrapped up just before Christmas when the Hoiness family hosted 20+ people in their new dining room. They couldn't be more pleased with the way everything came together and are incredibly grateful for the many talented individuals who helped them make their house their own home.
Originally printed in the March 2022 issue of Simply Local Magazine
Never miss an issue, check out SLM's digital editions here!