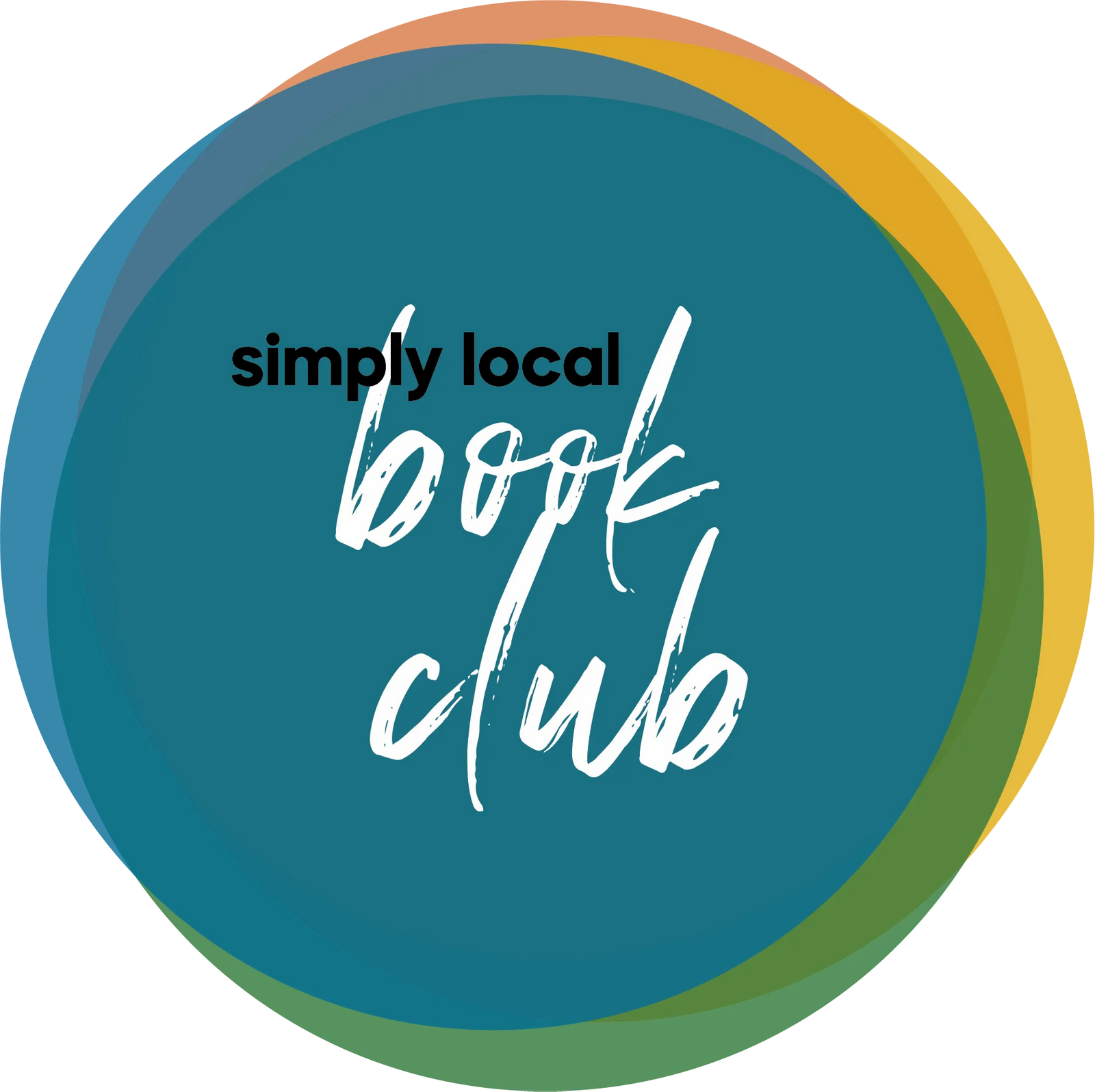 SLM Book Club: 'Goodnight Beautiful' | October 2021
October 1, 2021
photo & article by lindsay blackburn
Hello readers! Welcome to Lindsay's Library. I'll be sharing book reviews, reading tips, and other related content for the Simply Local community. I hope my recommendations will spark engaging online discussions, just as if we're new friends sitting across the table from one another in my home library. Whether you're an avid bookworm, an occasional reader or a reluctant one, pull up a seat and get cozy. You're invited to join the conversation.
Let's chat about Goodnight Beautiful by Aimee Molloy.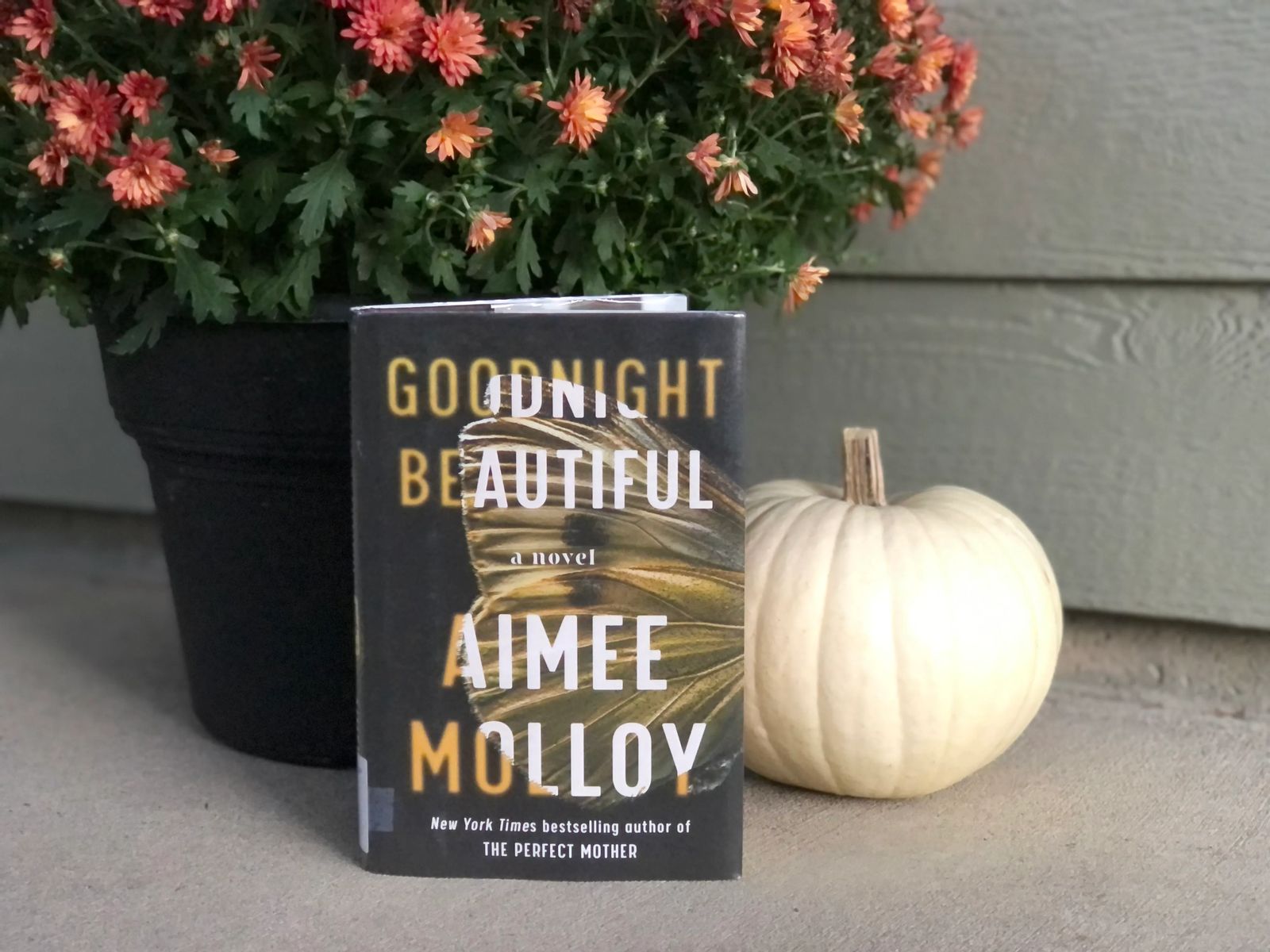 Do you appreciate a sprinkle of spookiness in your fall reads?
I love this time of year and enjoy curling up on my couch with a blanket, cup of herbal tea, and a good book before bedtime. It's a great way to wind down. I always reach for mysteries and thrillers in October, as the evenings chill and with Halloween right around the corner.
Goodnight Beautiful has the perfect amount of creepiness for my taste. It's a domestic and psychological thriller about a middle-aged newlywed couple, the secrets they keep from one another, an obsession, and a missing person's case.
Sam Statler and Annie Potter are in their 40s, but have only been married for a few weeks when they say goodbye to New York City and move upstate to Sam's small hometown. Annie spends most of her days alone, but Sam quickly builds a bustling therapy practice. He's popular with his mostly female clients who remember him from back in the day. An attractive man with an influential family and playboy past, word spreads among the residents that Sam has returned…and with a smart, feminist, professor wife.
What Sam doesn't know is that a vent in the ceiling of his office reveals all of his clients' sessions to the room upstairs. Who could resist listening to the desperate housewives of Chestnut Hill? One day, after a pretty French woman leaves his office, Sam disappears without a trace.
Has he left Annie and returned to his bachelor lifestyle? Were secrets exposed, causing Sam to flee? Or, did something sinister happen to him? A private search party of local citizens forms and law enforcement gets involved. What happened to Sam and Annie's "Happily Ever After?"
I won't reveal more, but there were two major plot twists in this book that I didn't see coming. I literally said "What?" out loud and had to flip back, reread, and make sure I understood, both times. Impressive!
If you like twisty reads with well-developed characters and smart dialogue, you'll enjoy Goodnight Beautiful. Also, if you read via audiobook, the narrators are great. One character, in particular, is unforgettable. At times, it felt like I was listening to an Alfred Hitchcock film. If you listen in, you'll understand why. It's fantastic.
I hope you'll pick this one up and add it to your fall TBR ("to be read") book stack, ready for a cozy night at home.
Which genres do you prefer in the fall? Do you enjoy "chills and thrills," too?
Share your favorite spooky reads and let's discuss Goodnight Beautiful by Aimee Molloy on Simply Local's Facebook post. To stock your shelves with the season's best mysteries and thrillers, visit our local bookstore, This House of Books, in the heart of downtown Billings.