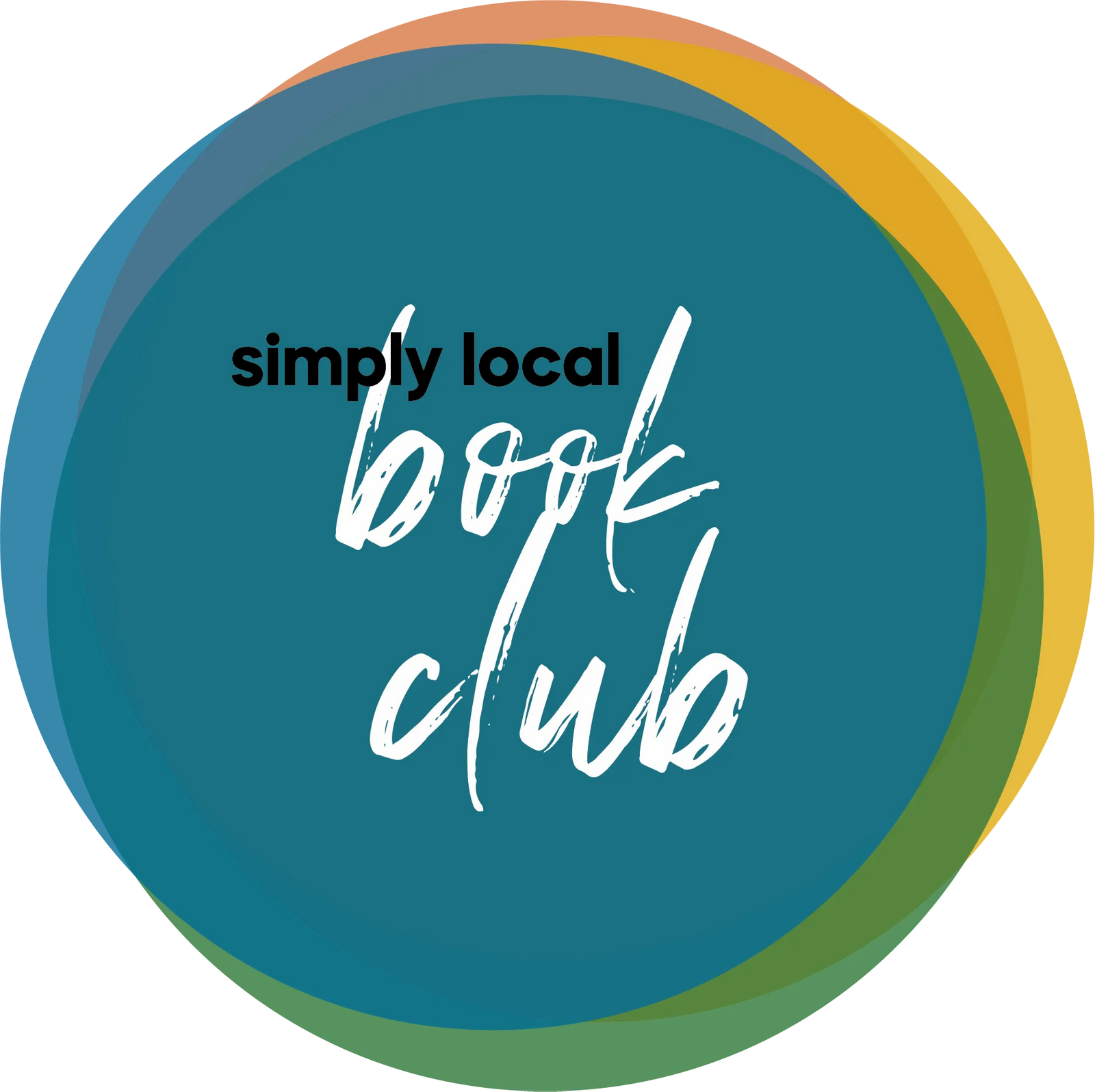 SLM Book Club: Agatha Christie | June 2021
June 4, 2021
article & photo by lindsay blackburn
Hello readers! Welcome to Lindsay's Library. I'll be sharing book reviews, reading tips, and other related content for the Simply Local community. I hope my recommendations will spark engaging online discussions, just as if we're new friends sitting across the table from one another in my home library. Whether you're an avid bookworm, an occasional reader or a reluctant one, pull up a seat and get cozy. You're invited to join the conversation.
Let's chat about Agatha Christie.
Have you read any novels by the Queen of Mystery?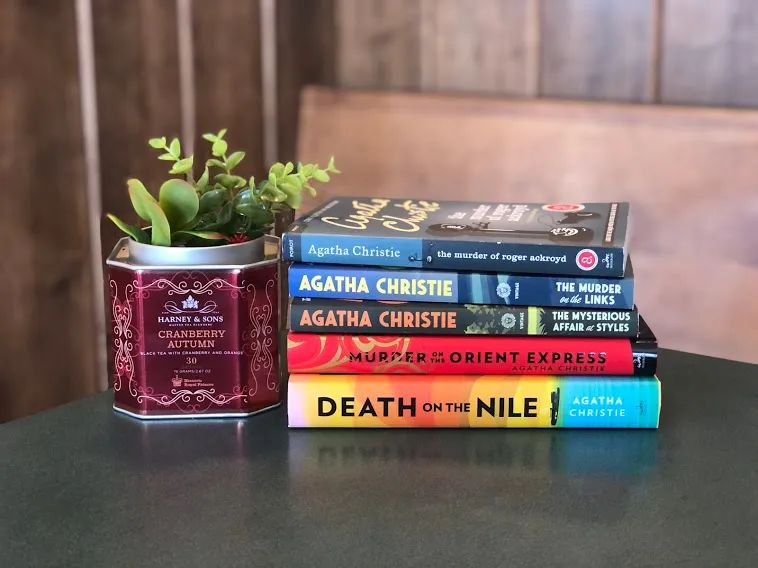 My first was Murder on the Orient Express. I read it in October 2019 prior to watching a theatrical performance with friends at Helena's Grandstreet Theatre. I enjoyed the book and play so much that I watched Kenneth Branagh's 2017 star-studded film version that fall, as well. All three were excellent.
Although it's not the first book in the Hercule Poirot series, it's a good place to start.
While traveling aboard the luxurious Orient Express, our favorite Belgian investigator is summoned to investigate a murder on the train. An American business tycoon, Samuel Ratchett, has been stabbed to death in his bed, but his compartment is locked from the inside. The train becomes stuck in a heavy snowstorm and its cosmopolitan passengers and their companions are now aware that a killer resides among them. Can Poirot solve the case before he or she strikes again?
As with many mysteries, the less you know about the plot and characters, the better. If you're unfamiliar with the storyline, don't read any spoilers in advance. The resolution is fantastic!
Death on the Nile is another popular Christie mystery with a spectacular setting. If you've been missing travel, allow this book to transport you to the Great Pyramids, Sphinx, and temples alongside the famous river.
In this novel, a young woman named Jacqueline excitedly introduces her fiancé, Simon, to her best friend, the wealthy, beautiful socialite, Linnet Ridgeway. Soon afterwards, Simon decides to pursue Linnet instead and the two quickly marry and set off for their Egyptian honeymoon. A resentful Jacqueline begins to stalk the couple, and Detective Poirot is approached to deter her. Unsuccessful, the obsessed girl hops onto the cruise ship prior to the lovers' arrival and havoc ensues.
While we wait until February 2022 for the new movie, I recommend borrowing the 1978 film version of Death on the Nile from the Billings Public Library. Its ensemble cast includes Mia Farrow, Maggie Smith, Bette Davis, and Angela Lansbury, among others. Filmed on location, you won't want to miss the intriguing setting and glamorous costumes.
If you haven't yet read an Agatha Christie mystery, I encourage you to pick one up this summer. Her books do not contain graphic violence or gory details. She's more interested in human behavior. It's fun to try to solve the murder in advance, although I haven't yet been able to crack the case. They're short, quick reads with surprising twists and turns, red herrings, a resolved ending, and plenty of whodunit enjoyment.
Do you enjoy mysteries? If so, which books have you recommended to other readers? Who is your favorite mystery writer?
Share your thoughts on Simply Local's Facebook post. To purchase Murder on the Orient Express or Death on the Nile, please visit our local bookstore, This House of Books, in the heart of downtown Billings.