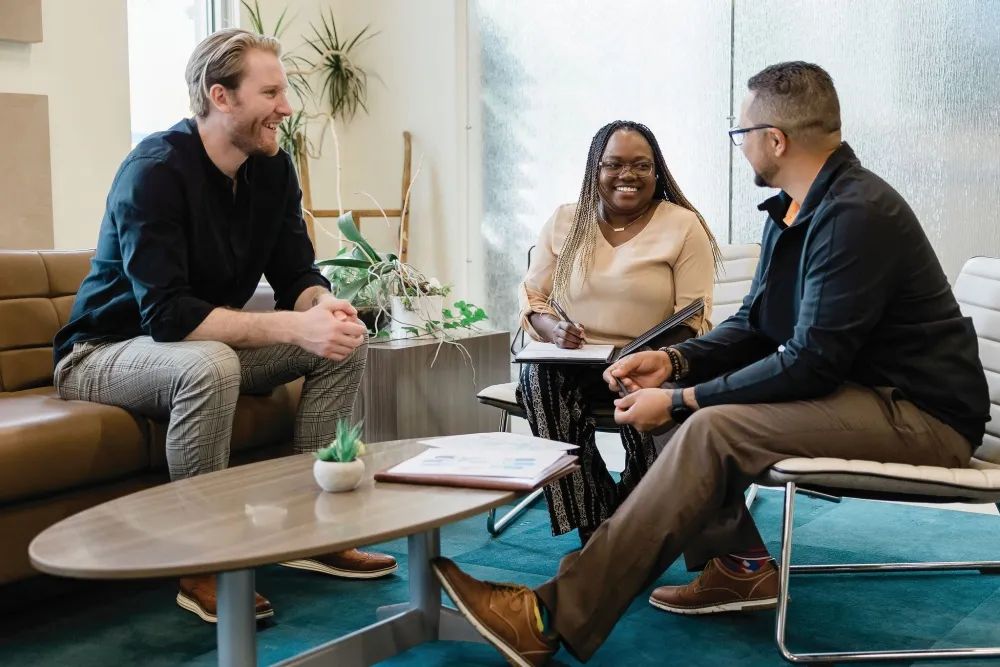 Shaping a Community for Talent Attraction
October 2022
by Jennifer Reiser, CCE, IOM, Chief Operating Officer & Cathy Grider, Workforce Development Manager
The talent market remains competitive for businesses even with the great Montana Migration. In 2021, Montana had the highest net influx of moves per capita, with 73 percent of moves inbound and just 23 percent outbound. According to moveBuddah, a technology company that collects data on those moving, Billings was the #1 destination with a nearly four to one inbound-to-outbound ratio. Meaning more people are moving into Billings than those moving out.
Billings is Montana's trailhead. Known for its spectacular landscapes, wide open spaces and close outdoor attractions, thriving arts and culture scene, mouthwatering food, noteworthy craft breweries, strong youth sports programs, and highly rated schools, all entice people to move here. We're also known for work-life elements such as a diverse economy, lower commute times, affordable housing, and a short drive to international icons. When people feel like they belong in a vibrant community with the critical quality of life assets that Billings offers, they are more likely to stay.
The competitive employment environment is causing a shift in how organizations attract and retain talent. With roughly 4,200 job openings in Billings, according to the Montana Department of Labor and Industry, the priorities have shifted to strategic placemaking as businesses release legacy practices and processes that created barriers for recruitment and are now engaging talent from around the world.
Along with our community partners, the Billings Chamber of Commerce is going beyond organizational onboarding, harvesting a better understanding of talent acquisition and retention for workforce development. We're taking a deeper look at helping new residents find what makes them feel at home by connecting them to ways they can immerse themselves in our community, where they belong. We need those who are adding to our community's story by bringing a diversity of thought, culture, heritage, ability, leadership, and experience to want to stay.
As a catalyst, Billings Chamber of Commerce is partnering with businesses for intentional community onboarding and connection. Through our targeted approach, we will identify new resident workers and help new residents find their scene and their people. Our programming will introduce a wide range of topics to our newest residents, where they will meet people, develop connections, and feel at home.
Originally printed in the October 2022 issue of Simply Local Magazine
Never miss an issue, check out SLM's digital editions here!