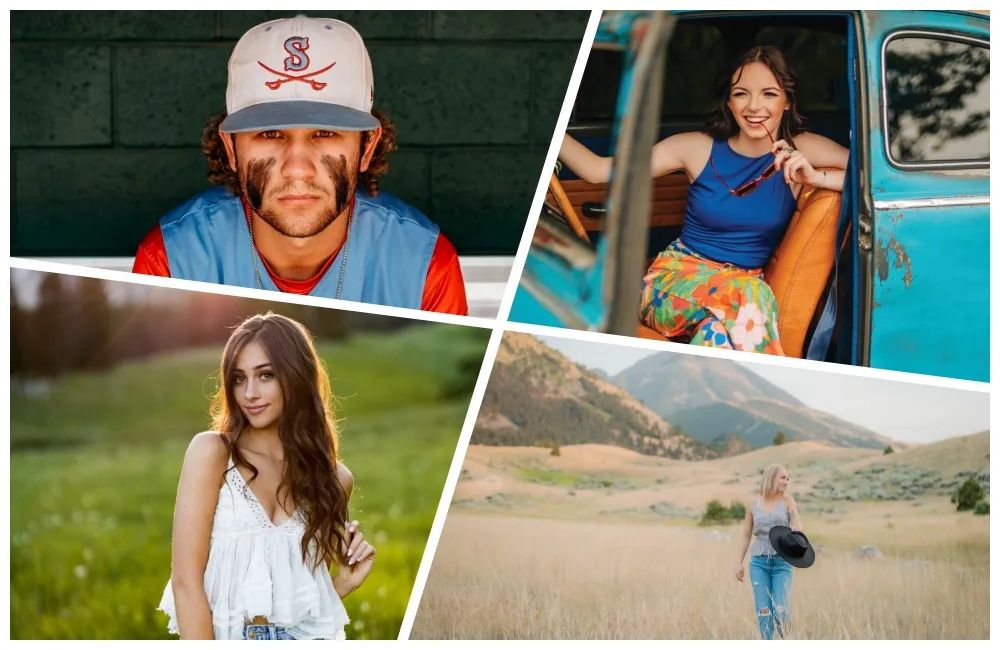 Photos by | top left: Hannah Willson Photography, bottom left: Court Cathleen Photography, top right: Ashley Williams Photography, bottom right: Maddie Nichole Photographer
Senior Photography: Tips for Better Senior Portraits
May 2023
Senior photo season is here! With 2-3 months as the recommended lead time for booking, now is the time to prepare for that special moment; what to wear, location, time of day, hairstyles, make-up, and more. Class of 2024, we've gathered tips and ideas from four professional senior photographers to help you shine during your senior photo session.
Courtney Hepner of Court Cathleen Photography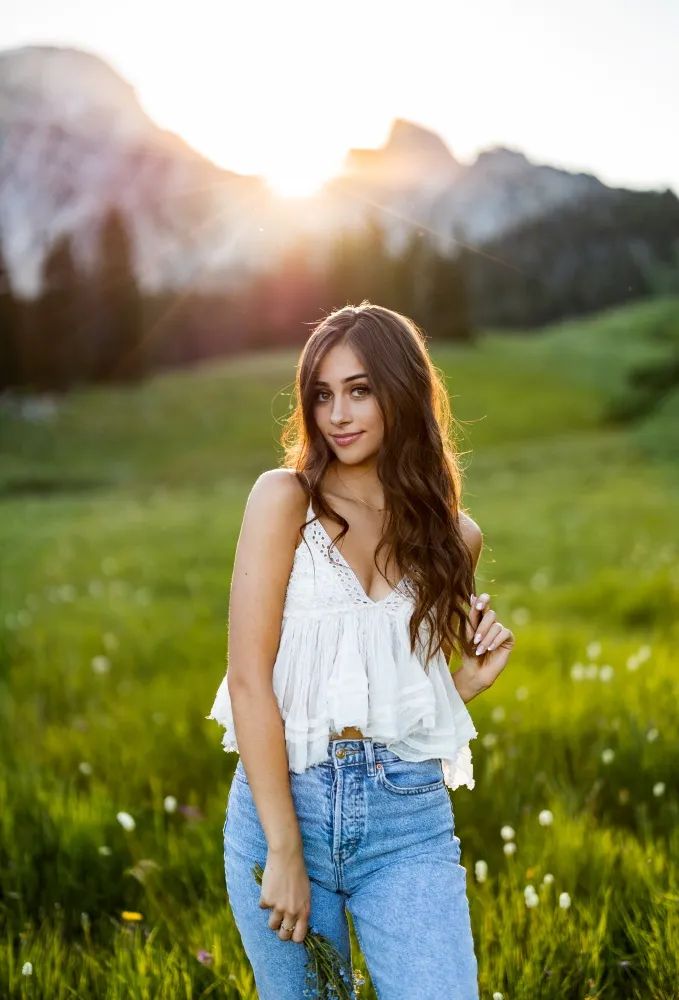 Avery Schlosser by Court Cathleen Photography | https://courtcathleen.com/
How do you choose a location?
"My sessions are known for outdoor nature or mountain backgrounds. Lighting and time of day are a huge part of my photography. I always shoot in the evenings, just before sunset, and highlight my seniors in beautiful light and nature backgrounds. I have packages available in Bozeman, Billings, and Red Lodge. Choose your location by looking at my past work and how far you want to travel. We can capture beautiful photographs anywhere outdoors."
What is your best advice for seniors in preparation for their upcoming session?
"Just have fun with your shoot! Make a family trip out of it; if you travel to Red Lodge, make dinner plans before or after with your mom. Spend time picking out your outfits and have fun putting everything together (scheduling nail appointments, getting your hair cut, etc.) Just don't stress yourselves out!"
Hannah Willson of Hannah Willson Photography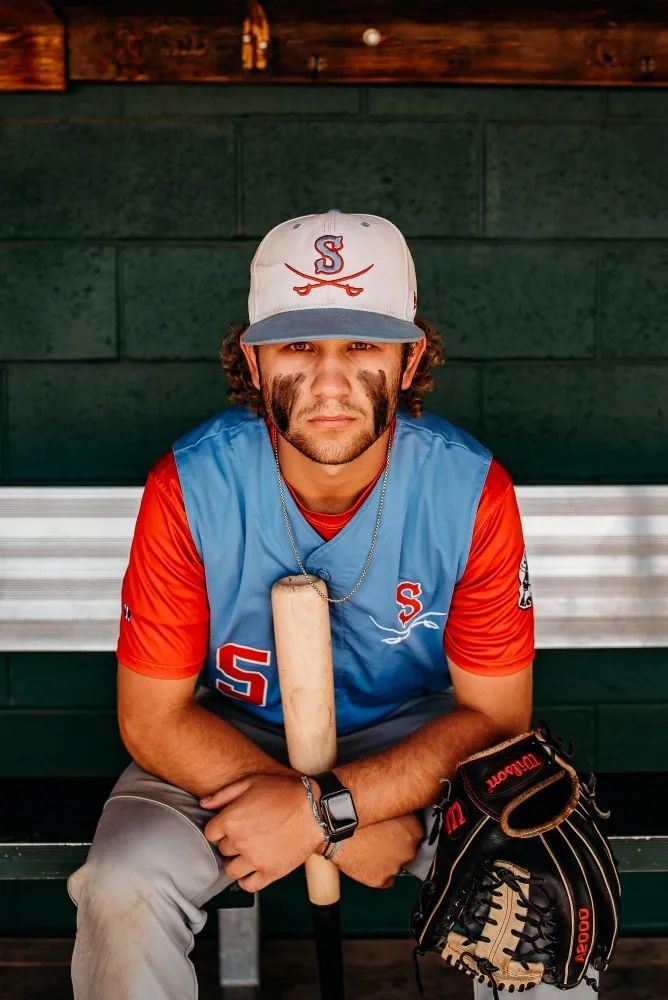 Anthony Carlson by Hannah Wilson Photography | https://www.hannahwillsonphotography.com/
What advice would you give a senior on choosing clothing?
"Make sure your outfits represent you! You want to feel confident in your images, and if you are wearing something you normally wouldn't wear and are the least bit self-conscious, reconsider the piece. Make sure you have one or two casual outfits, one dressy outfit, and then any jerseys/uniform pieces for sports or extracurriculars. Most importantly, try on all the clothes before your session to make sure they fit and look the way you want them to!"
How far in advance do you recommend booking a senior photoshoot?
"I understand you don't always know what your schedule is going to be like super far in advance, so I recommend 2-3 months. That way, you have a better understanding of school activities or trips you plan on taking, etc.
Maddie Nichole of Maddie Nichole Photographer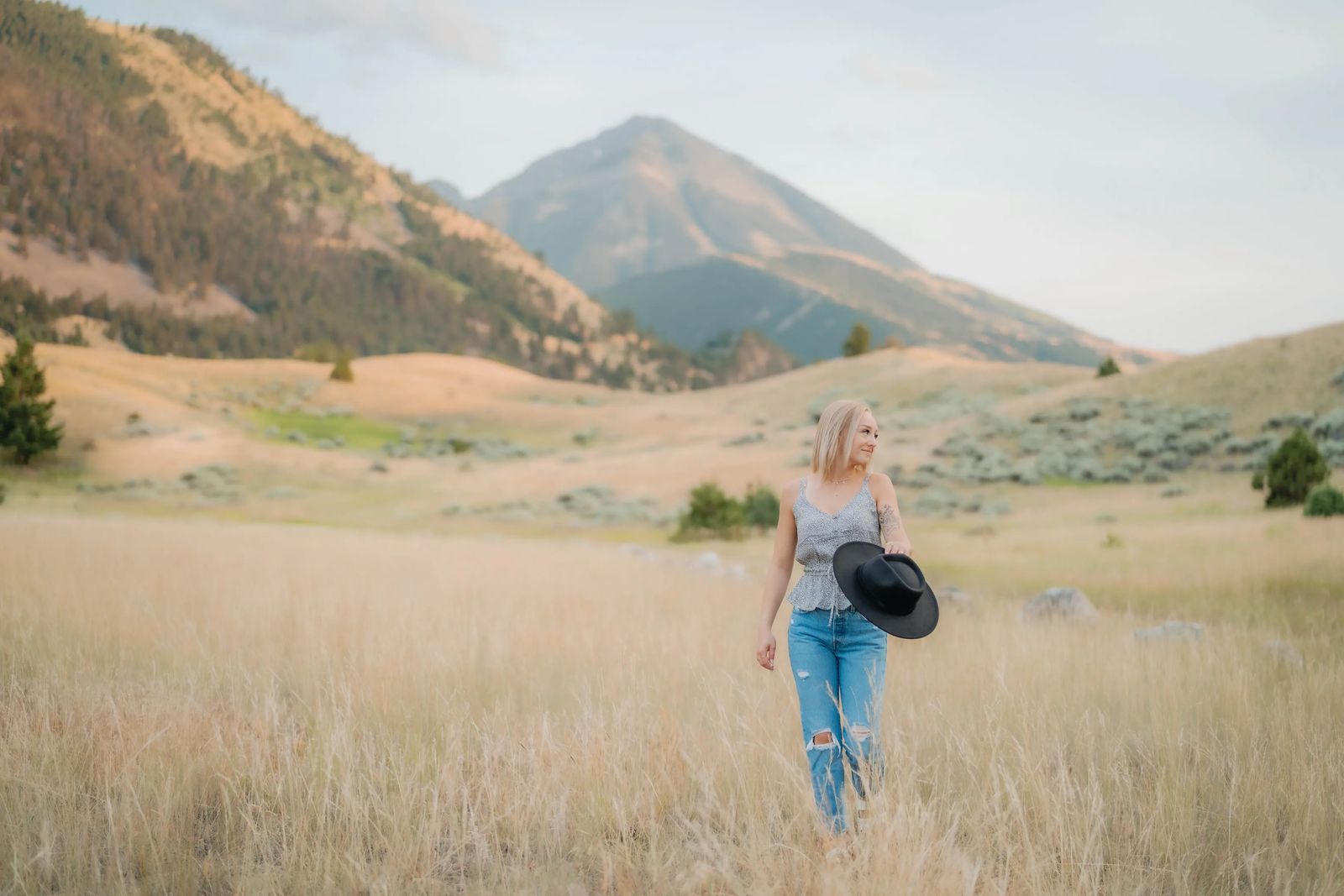 Riviera Utley by Maddie Nichole Photographer | https://www.maddienicholephotographer.com/
What time of day is best for a senior session?
"My favorite time to shoot senior photos is at sunset. I love the light in the evening, so I typically shoot for afternoon/evening. I always give myself and my client around 2-4 hours to block out for senior photos from the time we meet to the time we say, 'see ya later!' It seems like a lot, but these senior sessions are centered around an adventure that gives us time to go see some beautiful spaces, get the outfit changes, pause for a snack break, talk, laugh, tell stories, and adventure to find the best spots!"
How would you help a senior decide on a location if they need help picking one?
"Typically, seniors have an idea of what vibe they are going for, like mountains, wildflowers, water, etc., and from there, we pick their location and just adventure. If there is a family cabin or vacation spot, then we start there and shoot around that area so the photos are special to you and your family. I have a pretty good idea of beautiful photo spots in all of the locations we go to, so if a senior doesn't know exactly where to go, there's no need to panic because you can find a beautiful photo spot really anywhere."
Ashley Williams of Ashley Williams Photography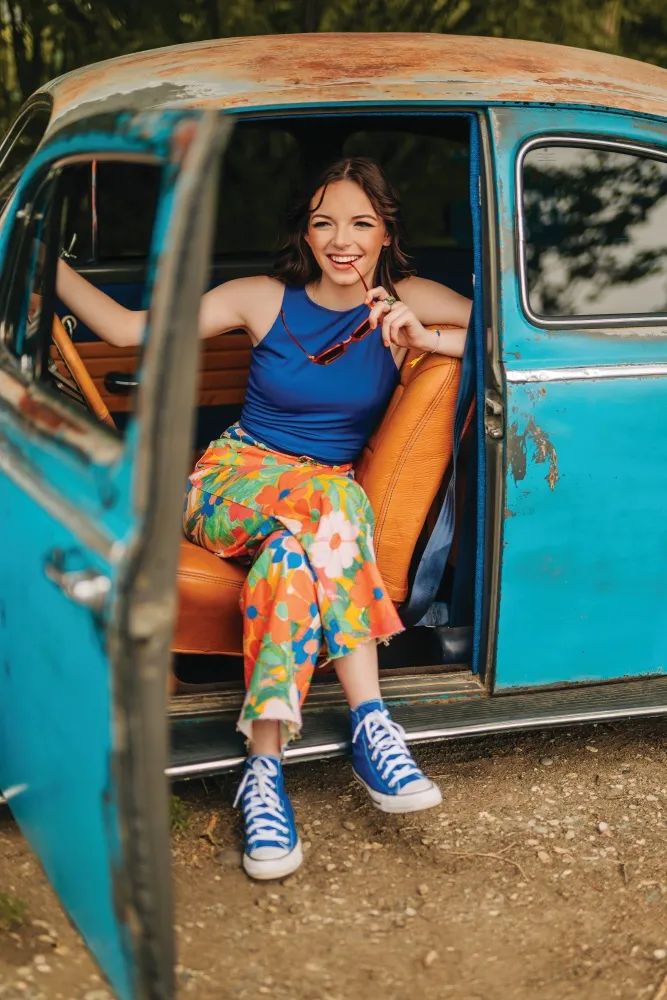 Rachyl Geist Parks by Ashley Williams Photography | https://ashleywilliamsphoto.com/
How much time should a client set aside for a shoot?
"It depends on the type of experience the photographer has to offer! Some only take 1-2 hours to complete your session, and other more elaborate experiences that include professional hair and makeup, the photo shoot, and the ordering appointment on the same day will take up a whole day! Your photographer should definitely cover their timeline when the senior first inquires."
What is your best advice for a senior's parents/family members?
"Get senior pictures done the summer before senior year starts and invest in a good photographer, someone that knows what they are doing. This is a once-in-a-lifetime milestone in your senior's life, and you want to make sure they document this achievement in their life."
Originally printed in the May 2023 issue of Simply Local Magazine
Never miss an issue, check out SLM's digital editions here!