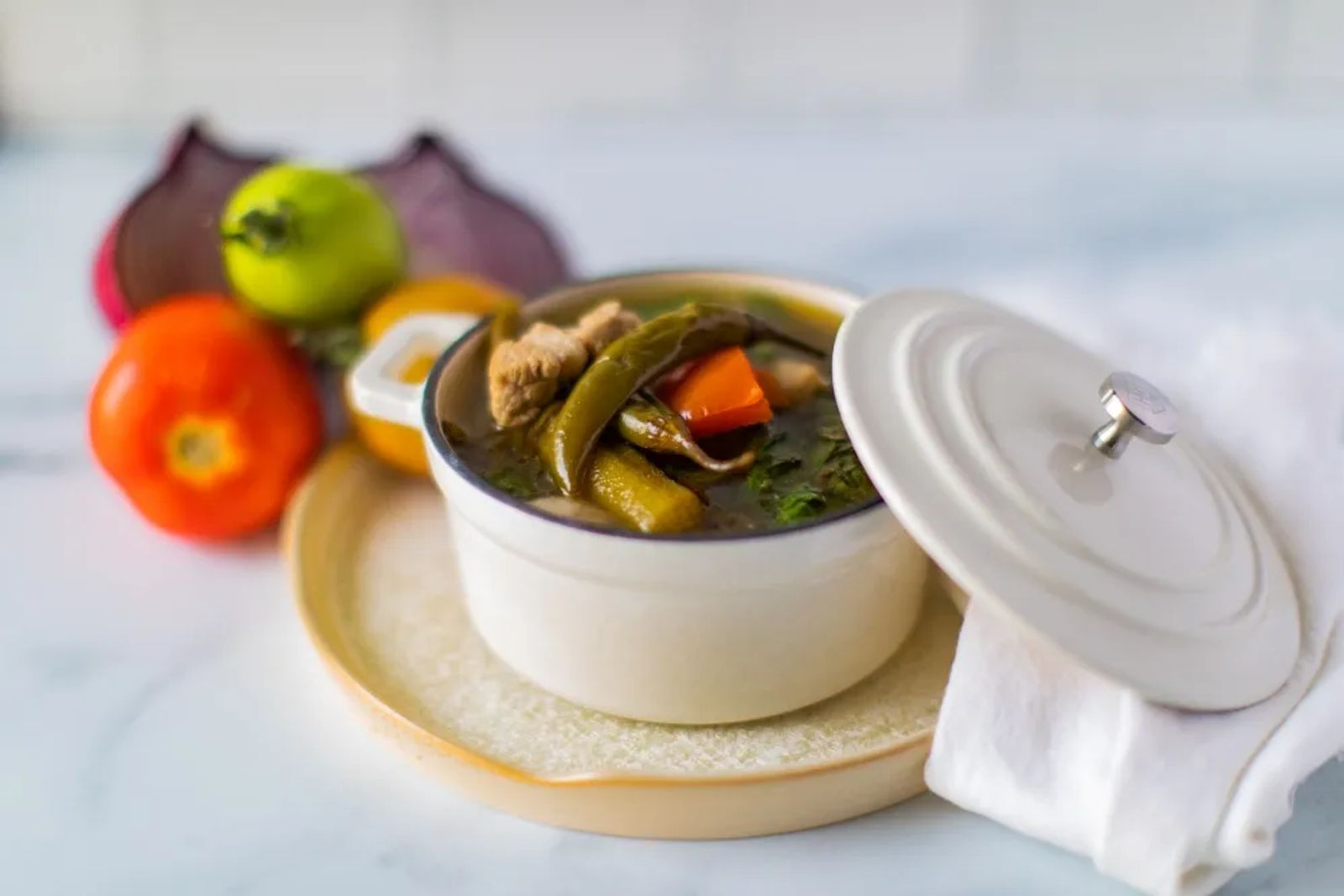 November 2020 | from the kitchen of Mercy Vannett
Mercy carries on the savory, traditional Filipino dish called Pork Sinigang. In fact, their children demand it for every Christmas dinner! Now you can make it your tradition, as well.
Pork Sinigang
Ingredients
2 lbs. pork belly sliced into cubes
2 to 3 cups kangkong leaves
3 siling pansigang (long green chili peppers)
2 tomatoes (quartered)
10 to 12 long green beans cut into 2 in. lengths
1 onion (quartered)
15 pieces okra
8 cups water
2 packs Knorr Sinigang sa Sampaloc Mix Original
3 tablespoons patis (fish sauce)
¼ teaspoon ground black pepper
Instructions
Pour water into a cooking pot and bring to a boil.
Add onion and tomatoes, then boil for 5 to 8 minutes.
Add the pork and boil for another 25 minutes.
Add Knorr Sinigang sa Sampaloc mix, patis, and ground black pepper; stir.
Add the siling pansigang, okra, and long green beans—Cook for 7 minutes.
Add the kangkong, then cover the cooking pot and turn off the heat. Rest, covered, for 5 minutes.
Transfer to a serving bowl.
All of these wonderful ingredients are available at Isabela Asian Market. Don't hesitate to ask the owner/expert for some tips to make this soup extra tasty and savory!
Originally printed in the November 2020 issue of Simply Local Magazine
Never miss an issue, check out SLM's digital editions here!