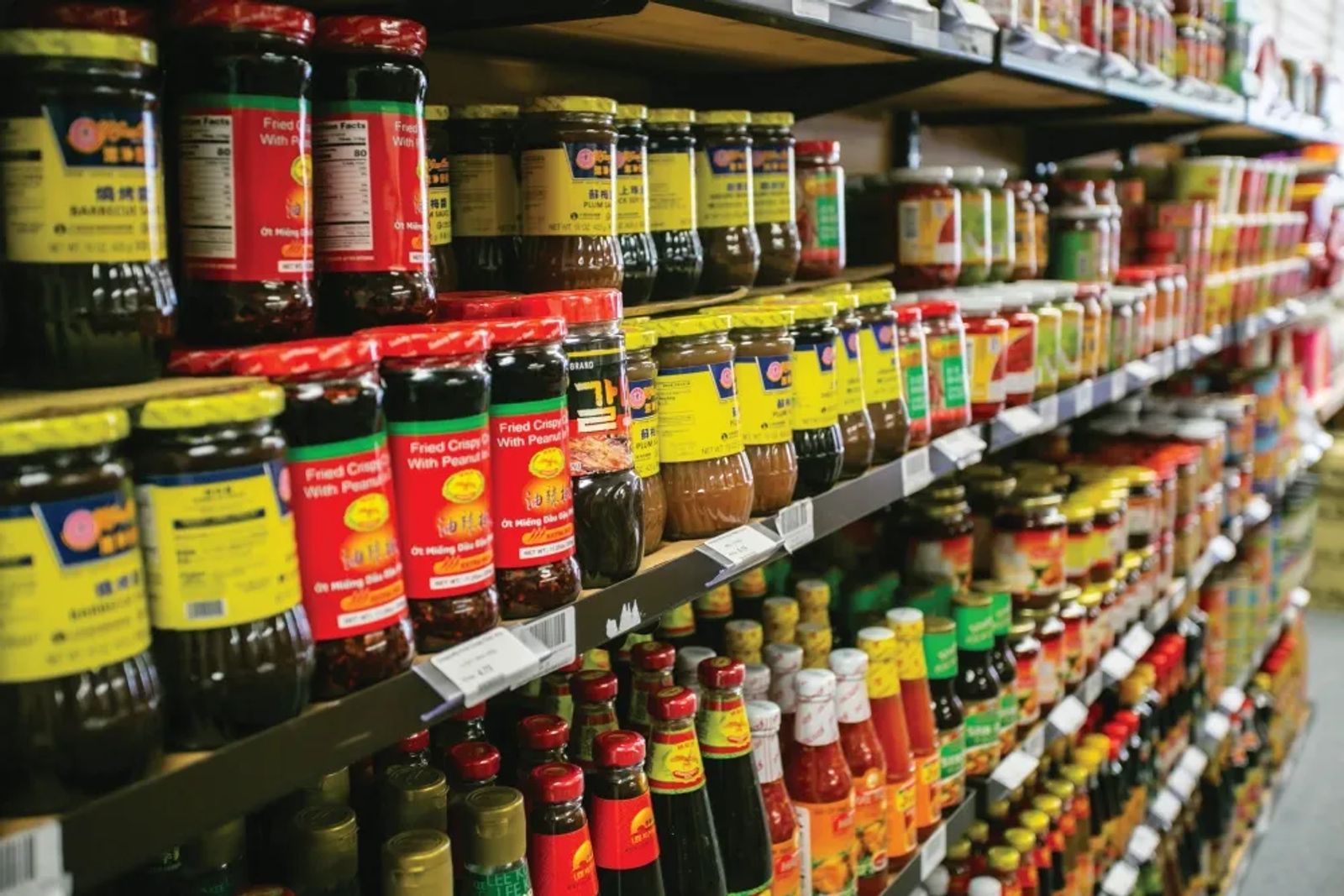 Bringing Asian Cooking to Your Kitchen
November 2020 | by lovely hitchcock
I was born and raised in an island nation in the western Pacific Ocean containing 7,647 islands, over 170 dialects, and one season; summer. After moving to the United States, I often heard people say, "You can take the girl out of the country, but you can't take the country out of the girl." I'm fairly certain this had to do with my culturally instilled avoidance of being on time. Nowadays, I apply this wise saying primarily to those from my home country who never learned to cook until they left the islands to live abroad. It's a phenomenon you might understand if you think about a time you've been in a foreign country missing the comfort of the food you grew up enjoying.
I first heard of Isabela Asian Market on Facebook and I had to check it out. I met the owner, Mercy Vannette, on my first visit but had to know more and later returned to meet her husband, Bruce. Mercy was a typical islander: surrounded by the sweetest, kindest aura, always smiling, and laughing between nearly every sentence. She has a passion for helping, while offering delicious treats to try. When she bids goodbye, you immediately begin planning your return. This is the Pinay attitude with which I'm familiar.
Some time ago, Mercy left the islands to spend nine years working for a wealthy Kuwaiti family as a nanny. In 1990, her employer decided to vacation at their place in France. This fortunate decision spared them from the Iraqi invasion of Kuwait in early August of that same year. Since Mercy was single and ready for a change, her co-worker's sister mentioned another Pinay who had connected with a Montana native via a "Sweetheart Magazine." (For those under 35, this was the pre-Internet Tinder app of the day. Her friend spent $50.00 and entered her picture and bio into the magazine for her.
Many a Montana man replied, but a gentleman named Bruce attracted her full attention. Mercy recounts, "I picked him because he told me everything under the sun about himself and all about his daily life. He wrote to me every day, and I just fell in love with him. We wrote back and forth for over a year before we finally met." In a time when text messages were hand-written and took weeks to reach the sender, it was clear that these two had chemistry.
In April of 1999, they married, and Mercy moved to Forsyth, Montana. By February of the following year, they learned that they were expecting a baby boy. Bruce was working full-time for the county road department while Mercy held several jobs.
She enjoyed working at the local IGA store, eventually being promoted to Produce Manager, she worked full-time in that role for 18 years while also working part-time as a waitress. Mercy enjoyed the work there and learned much about running her department, just like running a small business.
But the country was still in the girl, and Mercy missed the dishes from her childhood home. The only place she could find ingredients from back home was a shop in Bozeman that was nearly a four-hour drive, one way. One day this small shop closed down, and she had no access to the taste of home that she craved. Mercy was without comfort foods.
She began toying with the idea of running her own international food store. Bruce came up with a name for the shop; Isabela (the province she came from) Pinay (colloquial word for a female Filipino) Asian Foods. In 2008, she and her husband launched their dream with a grand total of $2,500 and a borrowed trailer, which they used as a mobile store. A month later, they outgrew the small trailer and bought their own, larger one.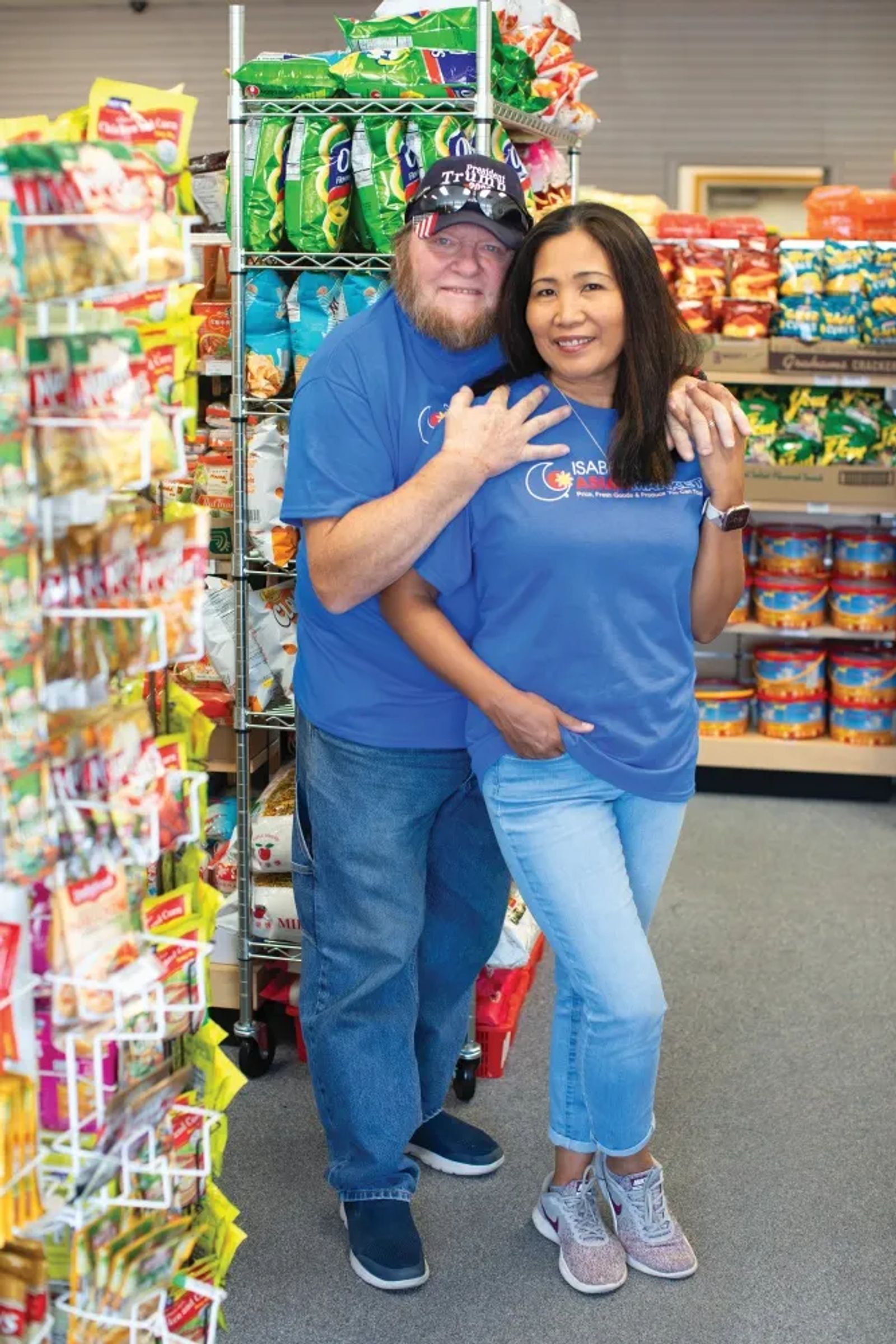 They traveled all across Big Sky country to sell their wares regardless of weather conditions; sales increased through word-of-mouth and Facebook. Customers gathered whenever they parked their mobile Asian store, and often requested an appearance when supplies ran low in that area. During this time, Mercy and Bruce decided to offer the service of shipping boxes to the Philippines for their customers at a flat rate with no weight limit (a common cultural practice).
Their business rapidly grew in size and scope of products, and they continually made changes to accommodate this growth. They planned on eventually setting up a brick-and-mortar shop and nearly purchased a building in North Dakota, but after Mercy asked God for guidance, she felt that it wasn't the right place or time. Still hopeful, they continued to gather equipment they might one-day use for their store.
They encountered a series of severe health issues during this time but continued traveling and selling their products even while working full-time jobs. Often, Mercy passed through Billings and wished they could open a store, but nothing that met their needs was available. The couple wanted to open the store only if they believed it was when and where God intended.
One day, a friend sent them a photo of a Billings storefront with a "for lease" sign on it. They scheduled a meeting with the owner and soon watched everything fall neatly into place. After 12 years of selling Asian food from out of a trailer, they had finally found the perfect shop, opening Isabela Asian Market at 1005 24th Street West in April of 2020. Since then, they have doubled their inventory due to high demand. The business has been very good.
GIVING BACK
Remember the boxes they shipped back to the Philippines for their customers? Recently, they shipped 12 pallets of balikbayan (this translates to "repatriate boxes"). These are corrugated boxes containing a menagerie of gifts sent by expatriate Filipinos to their families and friends back home. Over the years, Mercy and Bruce have sent countless of their own balikbayan to the Philippines, not only for family but also for friends and even local Isabela Province schoolchildren. "I can't quite describe how it makes me feel to see a child so happy over a pencil!" Mercy says with a smile.
As I listen to Mercy (smiling while talking about giving back), I see a typical Filipino who works hard to give her family and friends back home a better life and education. Driven by their relentless joy of giving, this sweet couple has created a tradition of frequently returning to the Philippines and gathering families together for a shared feast, which they gladly provide.
This is how Mercy and Bruce give thanks to God for all the blessings they have received; by sharing those blessings with others in need who gladly receive them. As Mercy has often said to me, "Here, have some more of this, let me double my joy…."
Originally printed in the November 2020 issue of Simply Local Magazine
Never miss an issue, check out SLM's digital editions here!