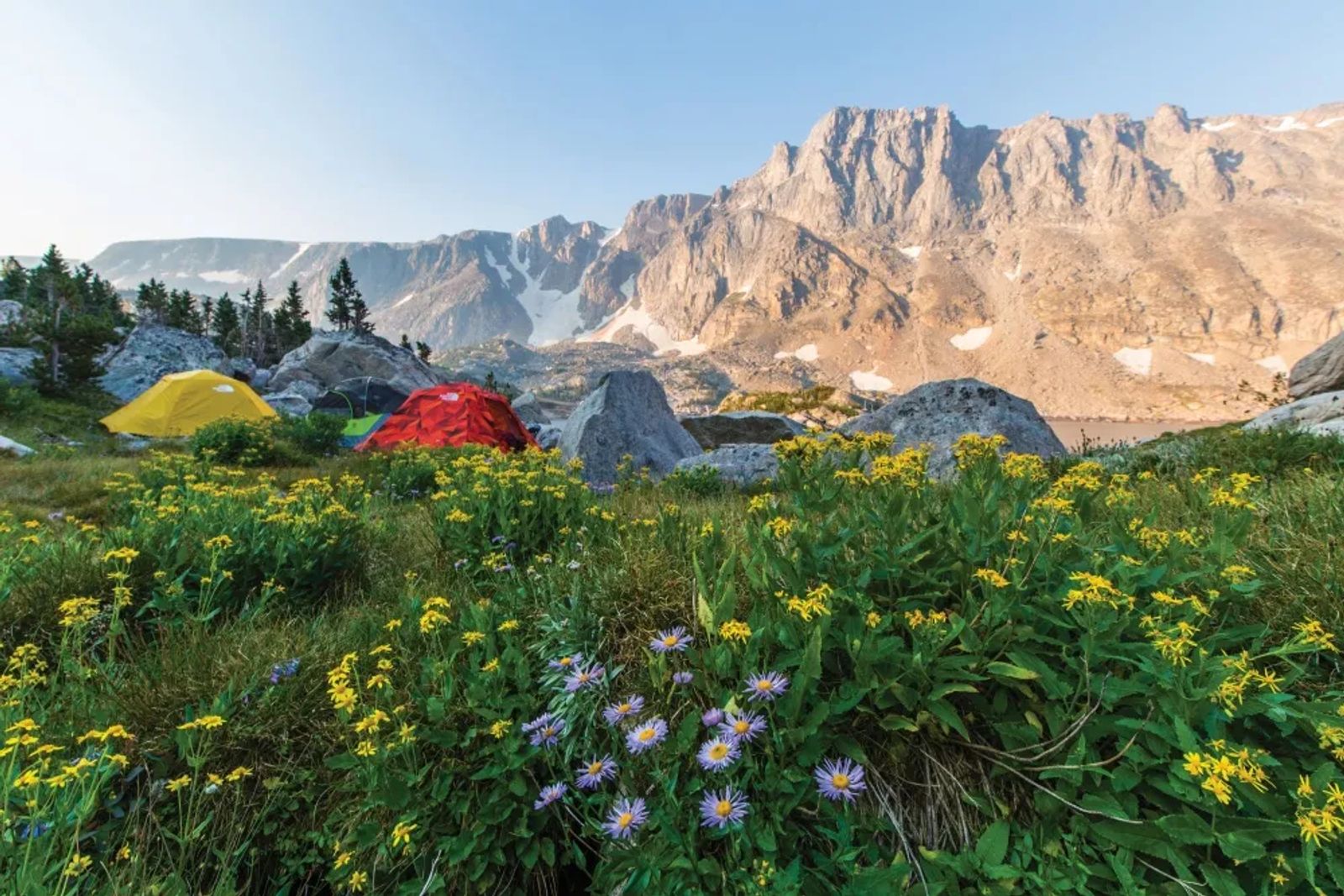 Preparing for a Smooth Vacation
April 2021
by anna rogers | photos courtesy of red oxx
Vacation is precious and sacred. It is imperative for recharging, relaxing, and reserving large chunks of time to be together and enjoy one another. In our over-worked and over-scheduled world, vacation reminds us of what truly matters – relationships with family and friends. It is a time to let out our breath, take in the views, and make some memories.
The week before vacation can make the need for an escape even greater. Waiting until the last minute to plan makes leaving town feel impossible. By properly spacing out your vacation planning, you can lighten the burden of this monumental task.
Follow the Vacation Planner below to accurately time your to-do list for your time off. Use the "Pack Like a Pro" guide to set yourself up for traveling success for years to come.
VACATION TIMELINE PLANNER
6+ Months Out:
Book the place. This goes for cabin rentals, Airbnb or VRBO, resorts, and even campsites. Montana lodgings fill up fast in the summer months, so be sure to plan ahead, especially if traveling over a holiday like the 4th of July or Labor Day.
Put in your time-off request at work.
3 Months Out:
Review the area where you're staying and decide if you want to do any activities that require a booking (guides, boat rentals, other reservations). Determine if you'll need to purchase any gear for the trip, and go ahead and stock up.
Put out feelers and make arrangements for the care of your home while you're gone (pet-sitting, house-sitting, yard watering, mail, etc.)
1 Month Out:
Put together a "loose" itinerary. I like "loose" because you don't want to overschedule your vacation and lose opportunities for relaxation or spontaneity, but you also don't want to get there and waste your time trying to decide what to do!
If your vacation is a blend of families, create a meal schedule so each family can plan for their meal responsibilities.
Take a close look at any work or home projects you have going on and make plans to have them wrapped up or in a good place to pass off or put on hold while you're gone.
2 Weeks Out:
Make a packing list and figure out a packing plan, especially if there's any air travel involved or if you're worried about having enough space in the car. Start the list at least two weeks out and keep it on-hand for additions over the course of a few days (at least!).
Check in with those caring for your home while you're gone to be sure the timing still works for them. Check in about work coverage and communicate any needs that may arise while you're gone. Set yourself up for an easy transition by putting in a few extra hours this week.
1 Week Before:
Clear the week of any social engagements or unnecessary errands, knowing that you'll be putting extra time into prepping your workload or home for the upcoming trip.
Review your itinerary, and be sure to pack everything you'll need for your planned activities or activities that might present themselves (Read: Always pack a bathing suit!).
Start on laundry to be sure everything you want for your trip is clean and dry.
Shop for any food or snacks needed for your trip. If you're going somewhere more remote, stock up at your home grocery store instead of relying on the shopping scene there. If you have a meal schedule with other families, communicate what you're making so they know what not to make.
Communicate with clients and colleagues about your vacation and set everything up for success in your absence.
1 Day Before:
Ensure all the main items are packed and keep a list of anything that needs to go in last-minute (toiletries, phone chargers, etc.).
Clean house, take out garbage, water houseplants, and do any other housekeeping items to ensure you return to a peaceful, clean home.
Text a close friend or family member your "loose" itinerary, especially if you're going off-grid / out-of-service so that someone knows where you're headed in case of emergency.
Set multiple alarms for the next day, leaving yourself plenty of extra time if you need to catch a flight.
PACK LIKE A PRO
FUNctional Family
Create fun memories as a family, but pack to leave home in a more functional way. Ensure moments out of town run smoothly with a little prep and organization. Red Oxx packing cubes come in various colors in five different sizes (or as a set!), and they are the perfect solution to finding what you need while traveling without any family mix-ups or mis-grabs.
Pro Packing Tip: If your kids are tempted to take too many toys on trips, hand them one small packing cube to fill with items of their choice, keeping excess clutter and quality time distractions to a minimum!
Camping Made Easy
Ever wanted to get away and camp for the weekend, but the thought of all the prep convinced you to stay home? Grab the Big Bull Roll-Up from Red Oxx and be intimidated by camping prep no longer. Keep all your camping necessities organized and together. Hang it and double-check it's all there through the mesh pockets, then roll it up and toss it in the car or camper!
Pro Packing Tip: The Big Bull Roll-Up is the perfect on-the-go kitchen organizer for your camper or campfire cooking. Keep it stocked with all the tools and spices you need for your out-in-nature meals.
Compact Adventure
Looking for a way to lighten the load but still ensure you've got all the gear and clothing you need for your adventures? Grab the versatile Red Oxx Sun Chaser Sports Duffel or its big brother, the Flying Boxcar Sports Duffel. These bags are great for getting an efficient pack – sized for airplane carry-on and shaped for stacking in vehicle travel.
Minimize your clothing requirements with Merino wool tees for multiple wears without a wash. Wool absorbs water to keep it off your skin – helping to regulate body temperature and naturally reducing sweat, bacteria, and odors. Shop Montana-grown wool from Duckworth online or browse Voormi's new physical storefront in downtown Bozeman.
Get the Gear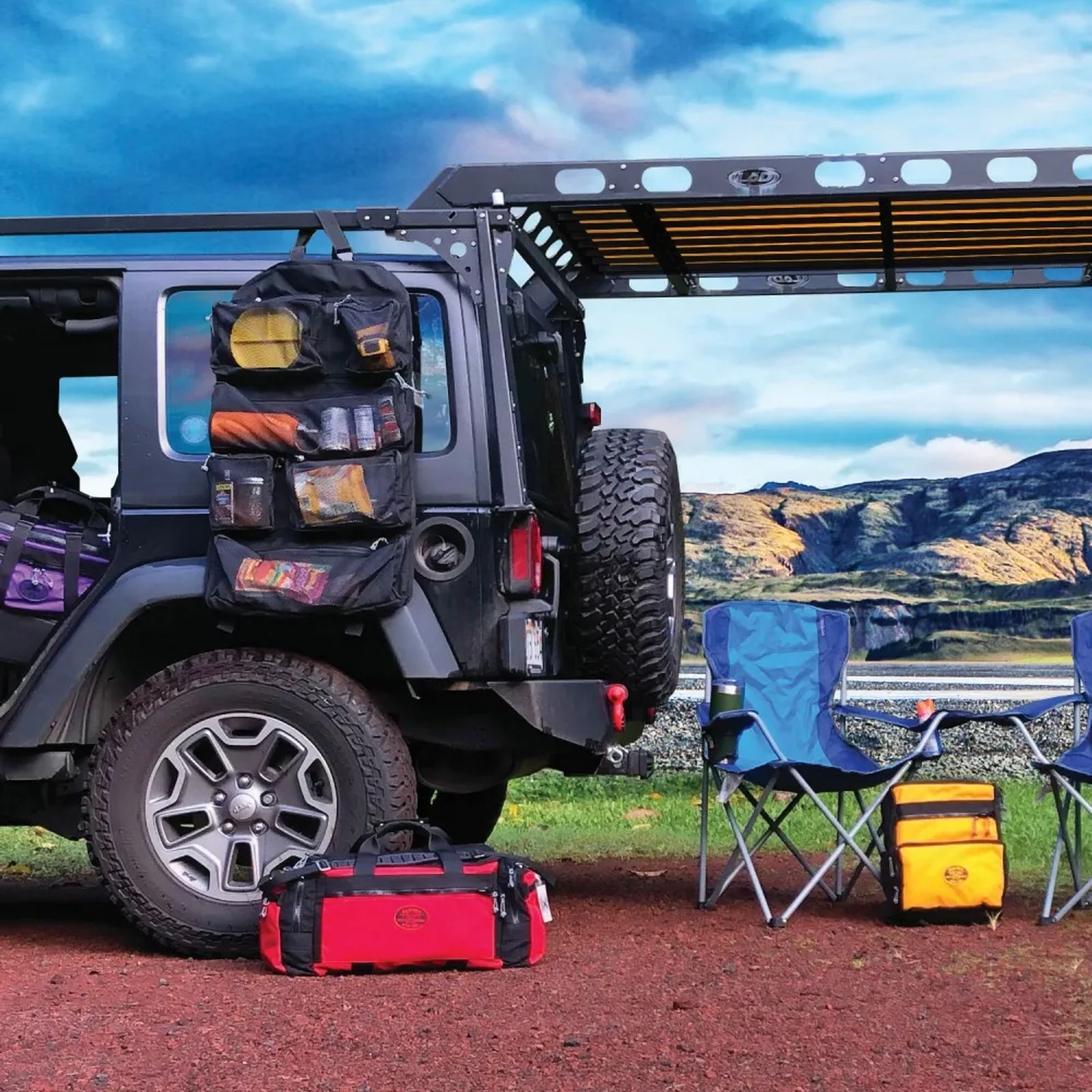 Shop for the Big Bull Roll-Up, Sun Chaser Sports Duffel, Flying Boxcar Sports Duffel, colorful packing cubes, and all your other adventurous luggage needs at Red Oxx Mfg. Inc., located in Billings, MT: redoxx.com.
Shop for Montana-grown, 100% USA-made Merino wool clothing at duckworthco.com.
Shop in-person for USA-made Merino wool clothing in Bozeman, MT at Voormi on Main Street. Browse online at voormi.com.
Originally printed in the April 2021 issue of Simply Local Magazine
Never miss an issue, check out SLM's digital editions here!