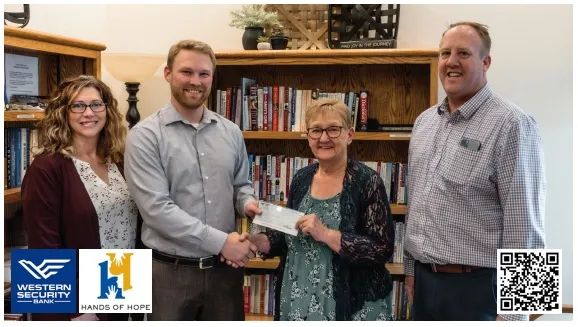 NAMI: Local Support for Mental Health
July 2023
The early days of a mental illness diagnosis are overwhelming. While learning to navigate medical appointments, therapy sessions, medications, and home life, peers (people living with mental illness) and their family members can get lost in the shuffle.
The National Alliance on Mental Illness, or NAMI, is a lifeline for peers and their loved ones and a valuable resource for the community. NAMI's local branch, NAMI Billings, offers education classes, community presentations, and support groups without cost to attendees.
Peers and families look for a place where they are accepted and understood without judgment and people who will care about and help them navigate a difficult road. According to NAMI Billings' president, Patty Yoder, "There's a gamut of services we are able to provide. Sometimes, just saying to people, 'We've been there, and what you're going through right now is the worst.' It's stressful and painful, so hearing others in a support group or class say, 'We've all been there, and it's rotten. Here are some things you can do to take care of yourself while you're in this.' is really helpful."
NAMI Billings offers two eight-week education classes each year - once in the spring and again in the fall. Class leaders discuss how the brain is affected, diagnoses, medications, finding help, communicating with one another, and how to form a crisis plan. "These classes have actually saved people's lives," Yoder explains.
NAMI does not offer medical care or therapy but comes alongside patients, healthcare providers, and family members to provide additional, in-depth education, support systems, and resources.
For more information, visit the NAMI website, www.namibillings.org, call 406.256.2001, email info@namibillings.org, or find them on Facebook.
Originally printed in the July 2023 issue of Simply Local Magazine
Never miss an issue, check out SLM's digital editions here!