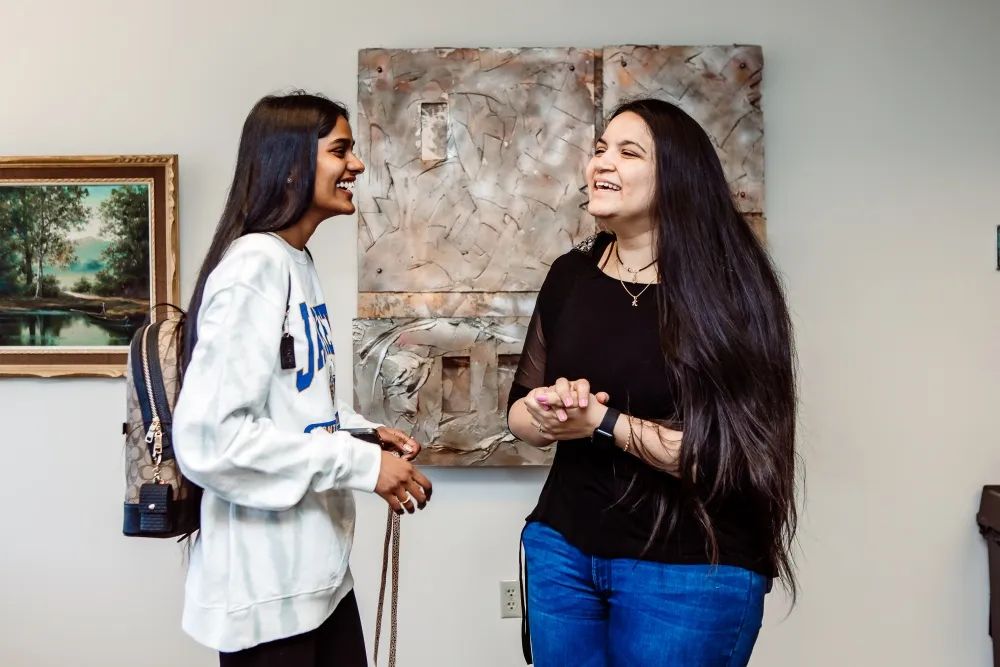 MSU Billings Helps Students and Alumni Move Forward
August 28, 2022
Post-secondary education supplies some clear next steps for those who attend. After graduating high school, it's a comfortable move to more independence while also exploring a future career. Adult students generally don't seek the independence, but they are attending with career goals in mind. The goal is to become a well-rounded person eligible and prepared for a career of their choosing.
But the part where you find that career can be tricky. Having the right contacts, exploring the right industries, and talking with people who've been where you're hoping to go can make all the difference. And that is exactly what Career and Employment Services at MSU Billings does. They help with so much more than finding a job; they guide through work-study, part-time work, and internships while also working to help build exceptional resumes, conduct mock interviews, help with cover letters, and more. And they do it for prospective, current, and returning students as well as alumni. Once a Yellowjacket, always a Yellowjacket!
According to Becky Lyons, Director of Career and Employment Services, they help in exploring majors and careers. "For example, if an alum is working and decides they want to make a change, we can help them do career exploration and see what else they might be suited for, then help facilitate conversations with people in those fields," she explained. Lyons also talked about using Meyers Briggs personality testing and other informational tools to help guide students who just aren't sure what they want to do. "They don't give us answers, but they help the conversation and tell us which doors we might start opening," she continued.
Their connection with area employers is where the rubber meets the road. Once a student or alum expresses interest in a field based on initials tests and conversations, they connect them with a professional in the field to interview or job shadow so they can really learn if the career makes sense for them.
Employers appreciate Career and Employment Services for the rich opportunity it is to connect with some of the best prospective employees available. "We connect with employers and build relationships so we can share opportunities with our students. And we host events for employers that are networking based so they can connect with students and alumni seeking careers," Lyons said. Events like Employers on Campus where they can set up a table on campus and talk with students, Jobs and Java where students can have a cup of coffee and chat with potential employers, or the Virtual Internship and Career Fair which connects both campus and online students with employment opportunities.
To access MSUB's Career and Employment Services, which are available to students and alumni at no cost, a phone call or email is the easiest way to get started. Call their office at 406.657.2168 or email careers@msubillings.edu to start a conversation or follow them on LinkedIn. Explore it all at msubillings.edu/careers.