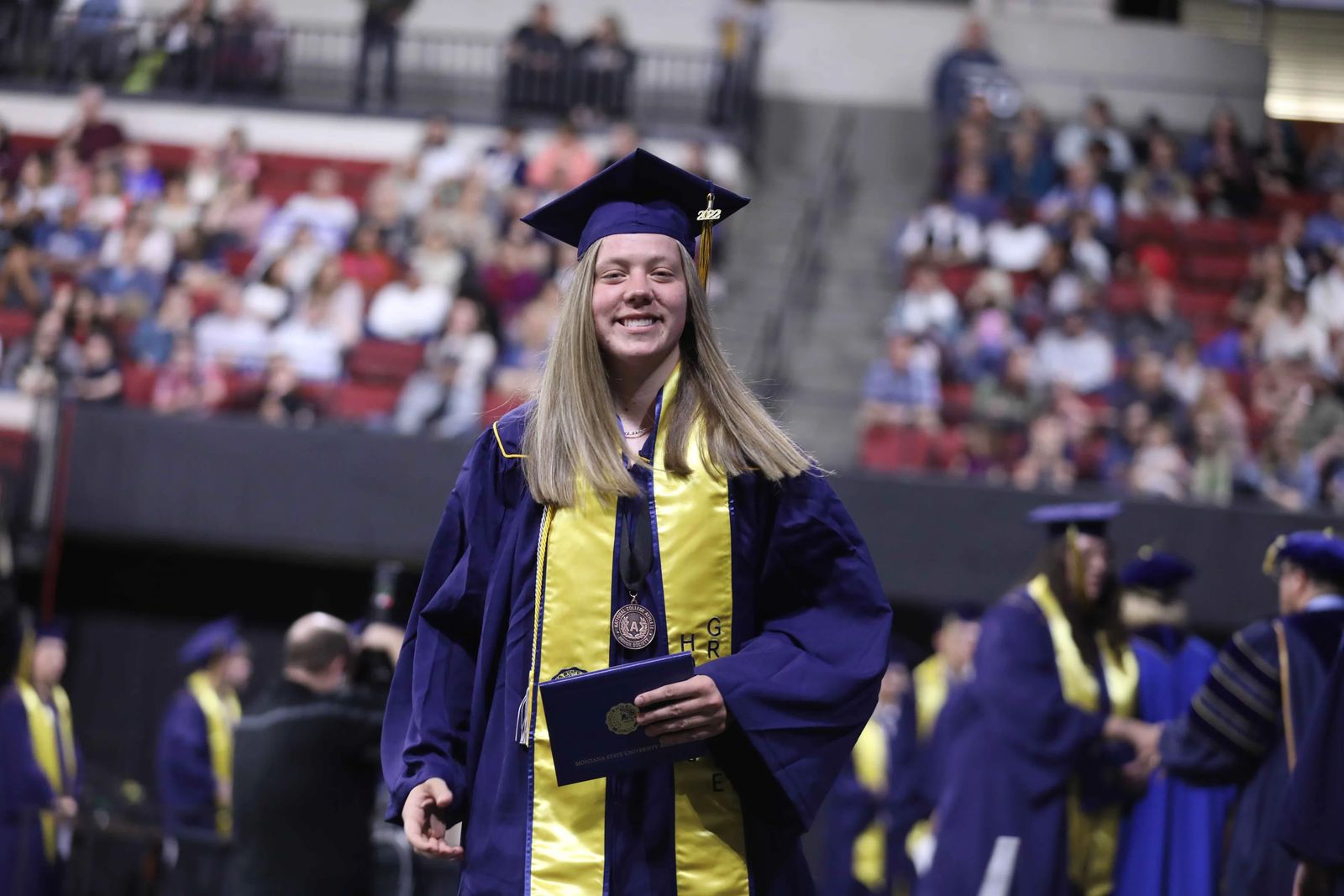 photo courtesy of MSU Billings
MSU Billings Celebrates Student Success at Upcoming Commencement
May 3, 2023
The 96th annual Montana State University Billings Commencement Ceremony will take place Saturday, May 6, at 10 a.m. at MetraPark with approximately 800 students participating. The ceremony includes graduates from fall 2022, spring 2023, and summer 2023. The public is invited to attend and celebrate the students' hard work and success.
"Commencement is the culmination of all the hard work and dedication our students have put in throughout their college career," said MSUB Chancellor Stefani Hicswa. "It is a testament to the perseverance of those who dared to dream, believed in themselves, and never gave up. We are excited to celebrate with our graduates."
As with most all graduation ceremonies, MSU Billings will feature a keynote speaker with one of its own students Mason Powell, from Gillette, Wyoming. Powell will graduate with a Bachelor of Science in Business Administration, Management Option and a 3.96 GPA. Powell is a Chancellor's Excellence Award recipient, a member of Chi Alpha Sigma Athletic Honor Society, and has been named to the Dean's List every semester. He competed in four seasons of baseball for the Yellowjackets and was named to the Academic All-Conference Team in 2022. Additionally, Powell has been a member and leader of MSUB's InterVarsity Christian Fellowship and founding member of the Athletes InterVarsity group at MSUB.
No tickets or RSVPs are required to attend Commencement. The ceremony will be live streamed on the 96th Annual Commencement page on May 6.
Commencement will also celebrate students graduating with a master's degree, and these students will also participate in a graduate hooding ceremony which takes place on May 5 at 4 p.m. in Cisel Hall. The hooding ceremony is a special recognition ceremony for master's degree candidates. During the ceremony, a faculty member places the master's hood over the head of the graduate, signifying their success in completing their graduate program.