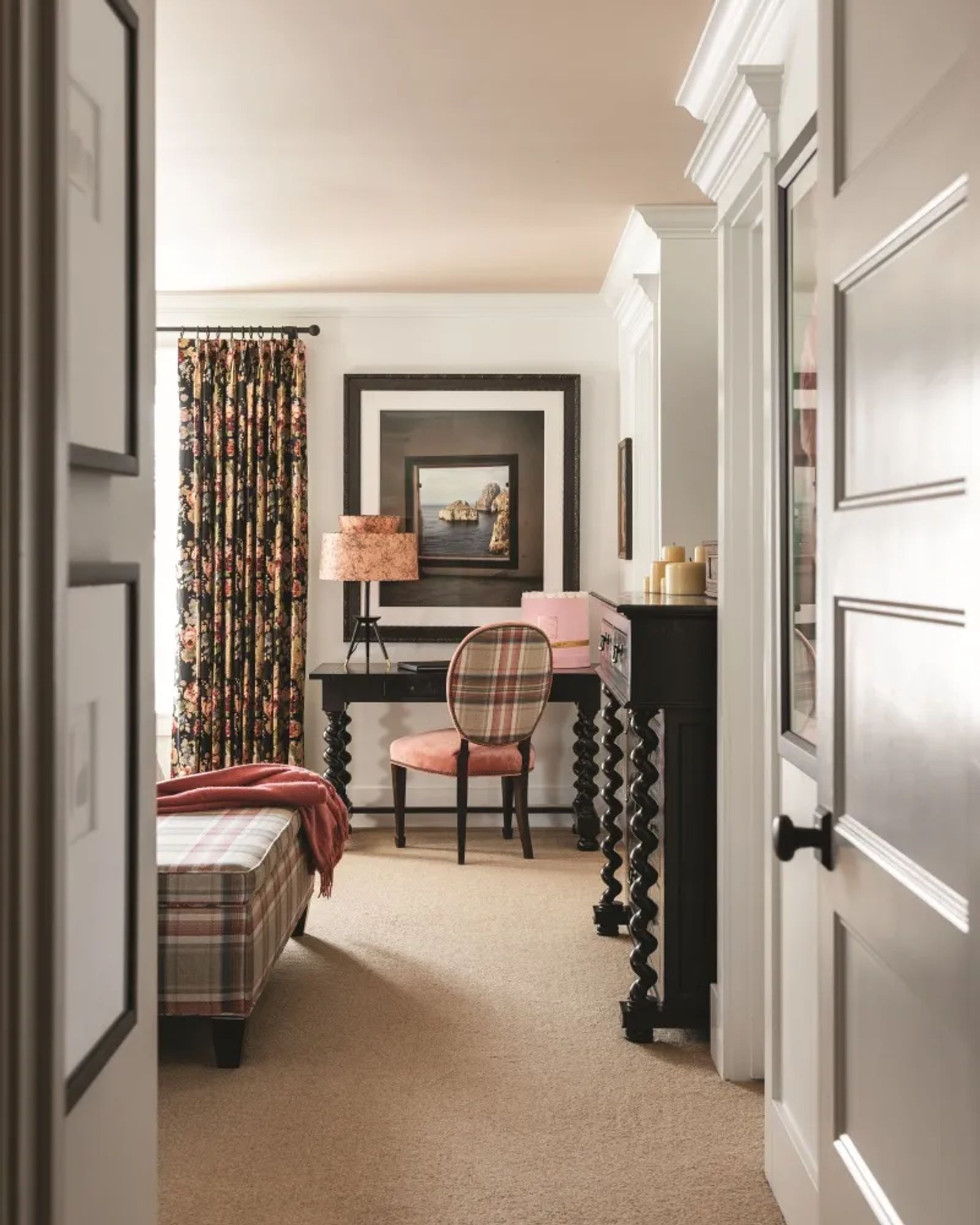 More than Sweet Slumber: Creating a Master Bedroom Sanctuary
February 2021 | by stephanie toews | photos by lucy call
Step through the door of this master bedroom designed by Kibler & Kirch's Jeremiah Young and be inspired by a stylish, serene space that encourages more than sweet slumber.
Giving the Heart of the Home a Run for its Money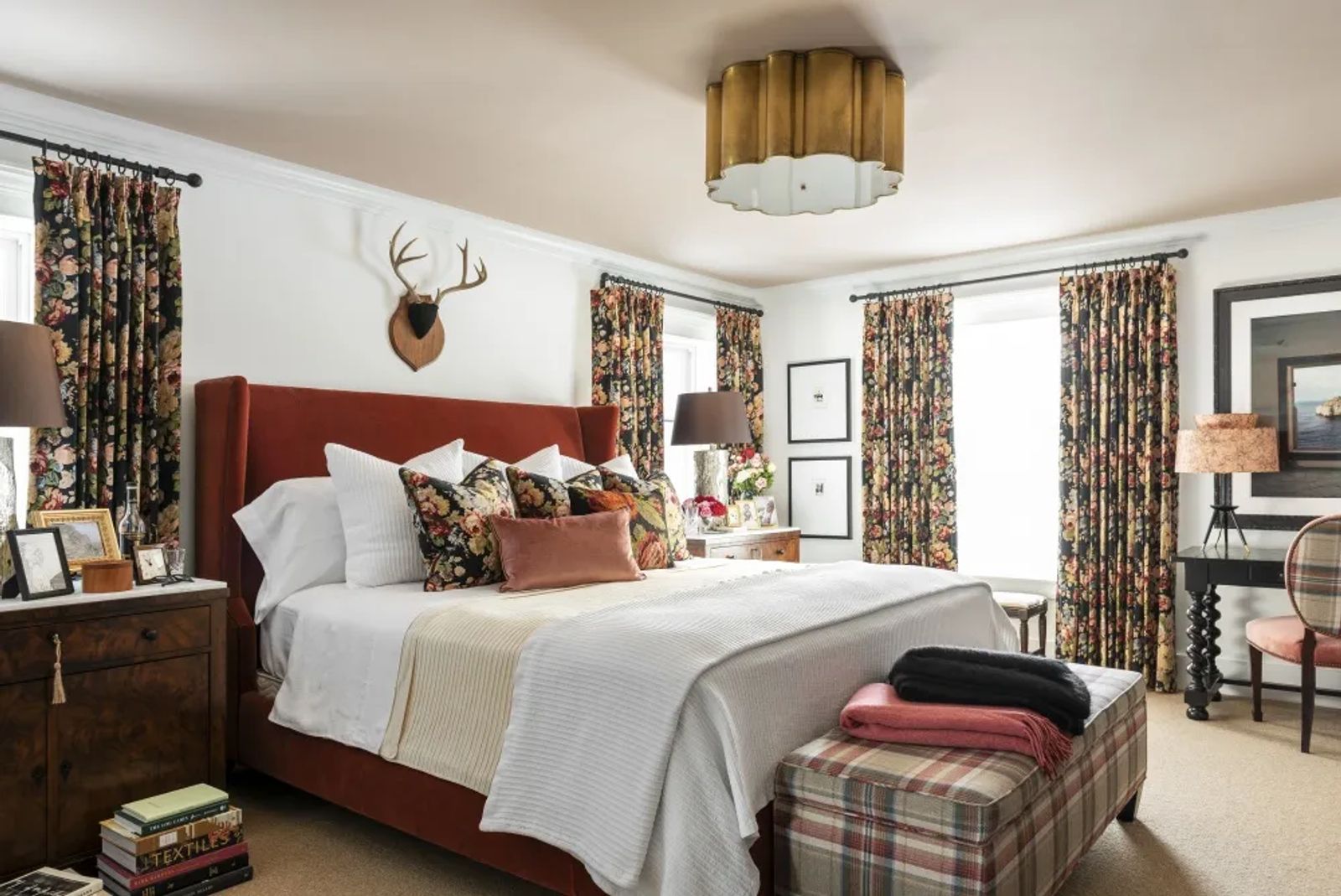 "They say the kitchen is the heart of the home, but to be honest, I'm not sure it is." Jeremiah Young
Business owner, designer, husband, and father of three, Jeremiah Young, knows a thing or two about multitasking. Read on as we look at why the master bedroom is undoubtedly giving the kitchen a run for its money as the heart of the home.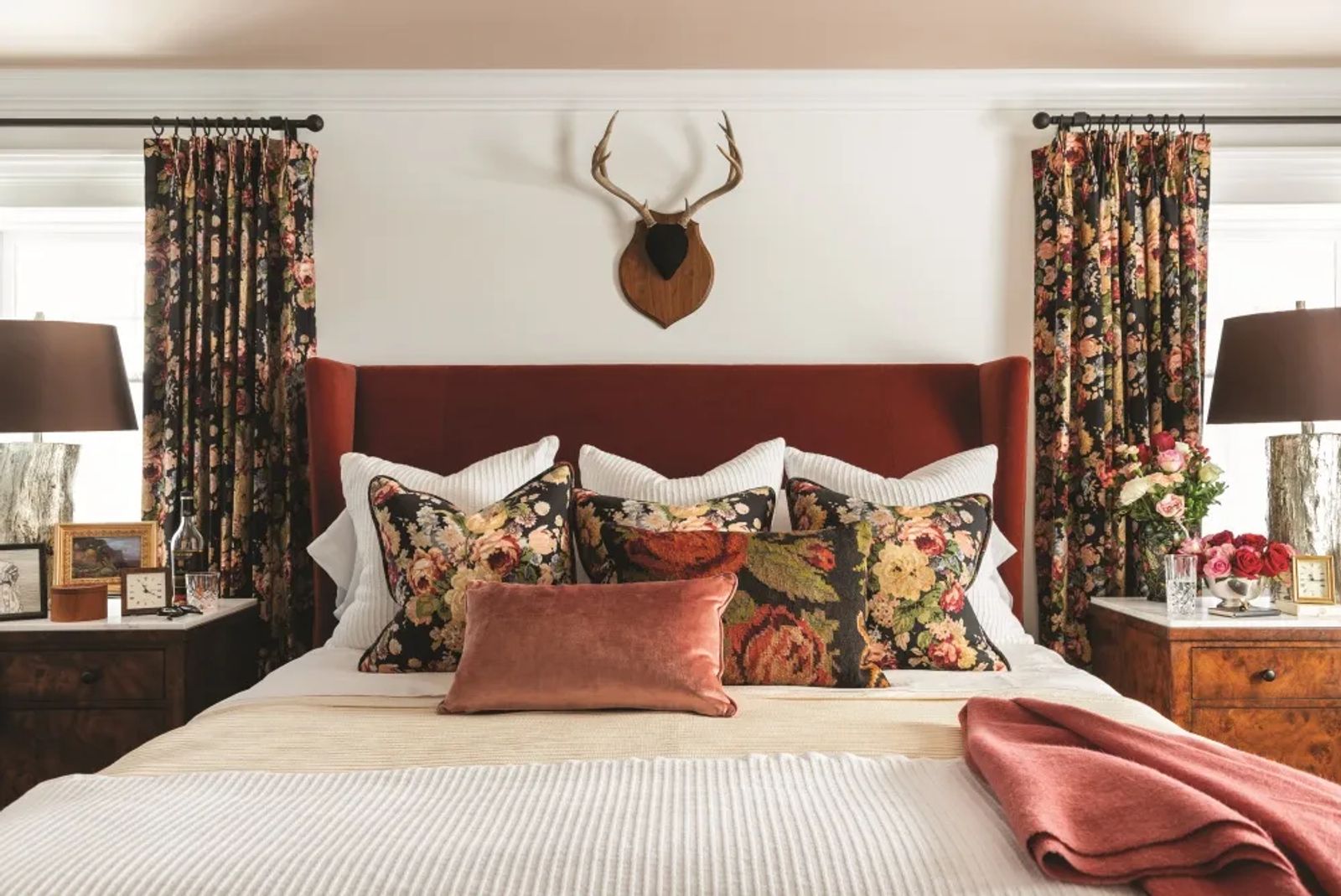 "If the master bedroom is going to be the center of the home, it needs to be great!" Jeremiah Young
In today's busy world, families find an unexpected place to gather and recharge, the master bedroom. It isn't just a place for couples to lay their heads at night; it's truly a multi-functional area where we relax, read, work, and watch TV together as a family. Young says, "It's surprising how much we use that room and how much it draws the kids into the space to snuggle, watch TV, and spend time with us."
A beautiful and functional element that truly makes the room is a big, comfortable bed. "This bed has you asking, is it a comfortable chair, is it a sofa..." Young explains the headboard's design is subtly slanted so that it can be comfortably leaned against while sitting upright.
The bedding doesn't have to be fussy, nor do you necessarily want it to be. Young says, "You can't go wrong with white sheets and bedding," as they're easy to care for and bleach if need be. This bed doesn't have a heavy comforter; it is layered with different weights and textures of blankets for maximum comfort and style. The floral and velvet pillows add layers of interest and texture to the bedding.
In the Details: Creating a Space to Savor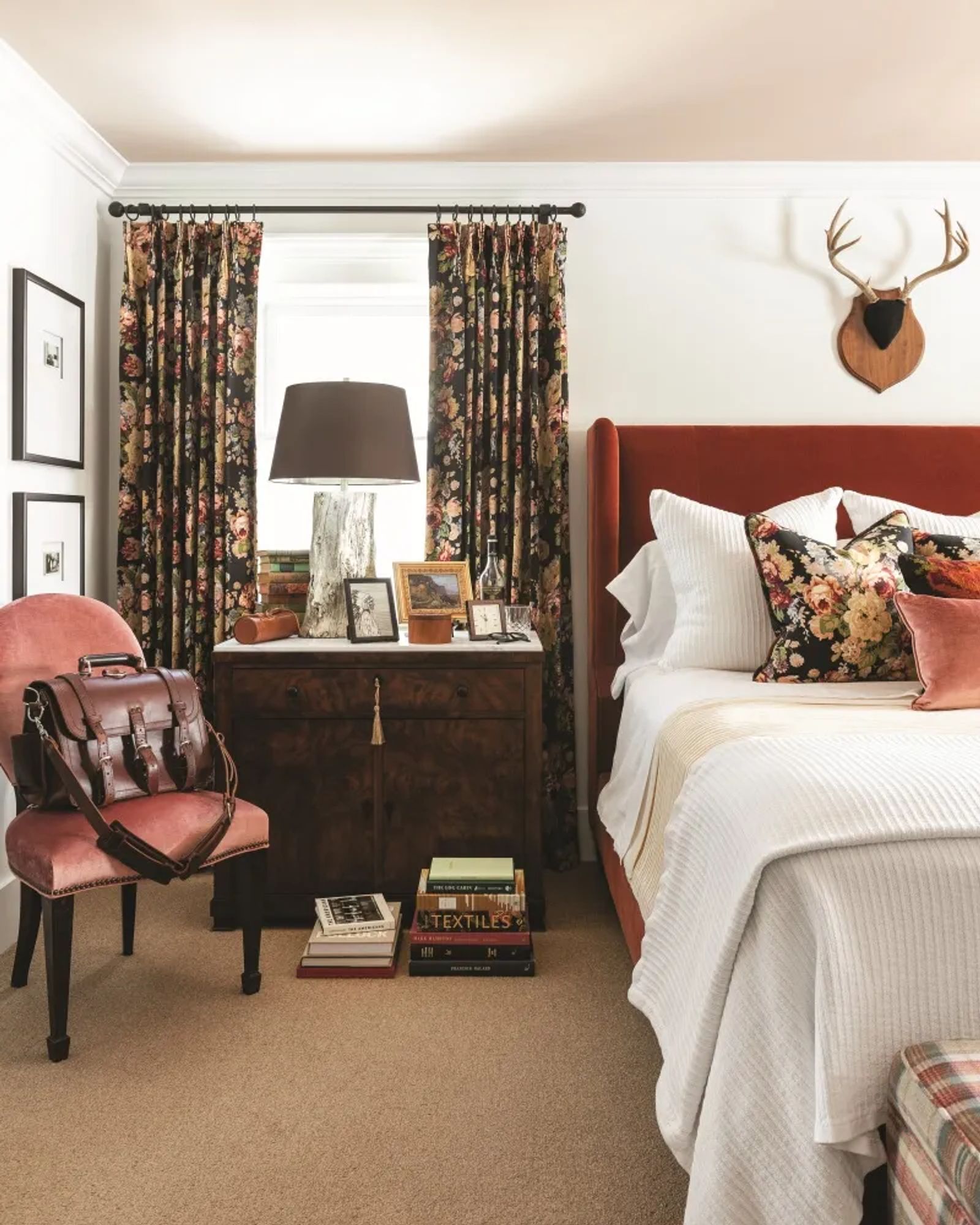 "I like to treat ceilings in rooms." Jeremiah Young
Young's favorite element in this room is the subtle pink painted ceiling that he says, "Gives a soft glow that's very flattering to people's skin and comfortable on the eyes." While it's not the first thing you may notice when looking at the room as a whole, it pulls the tones out of all of the fabrics together, and is a nice trick that's simple to do. The walls are painted white throughout the house, but the ceilings are all treated to cast personality in each space.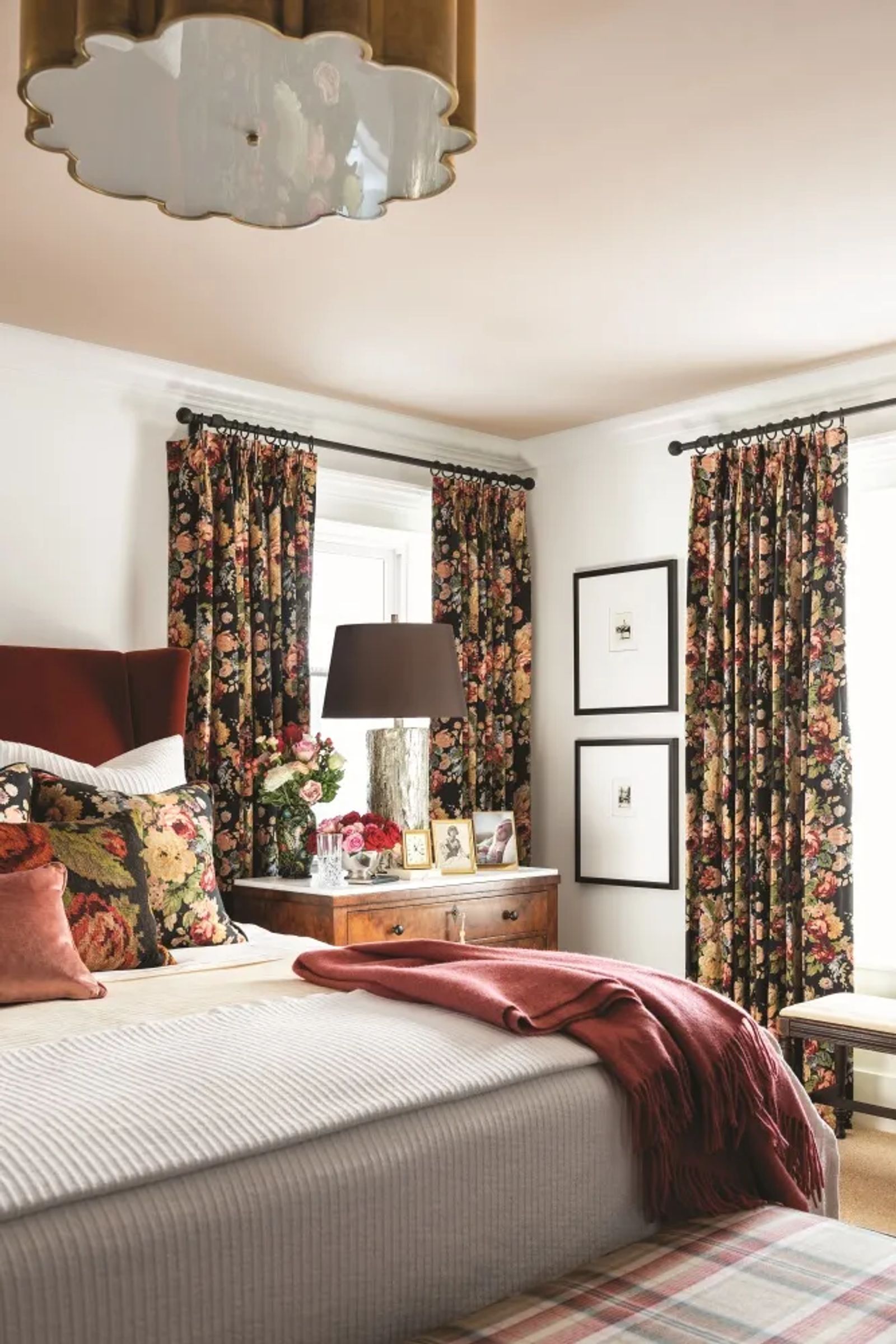 Another trick that Young has taken from antique furniture is to add a slab of stone to the top of tables. Here, the white marble gives both a beautiful aesthetic, as well as a durable surface.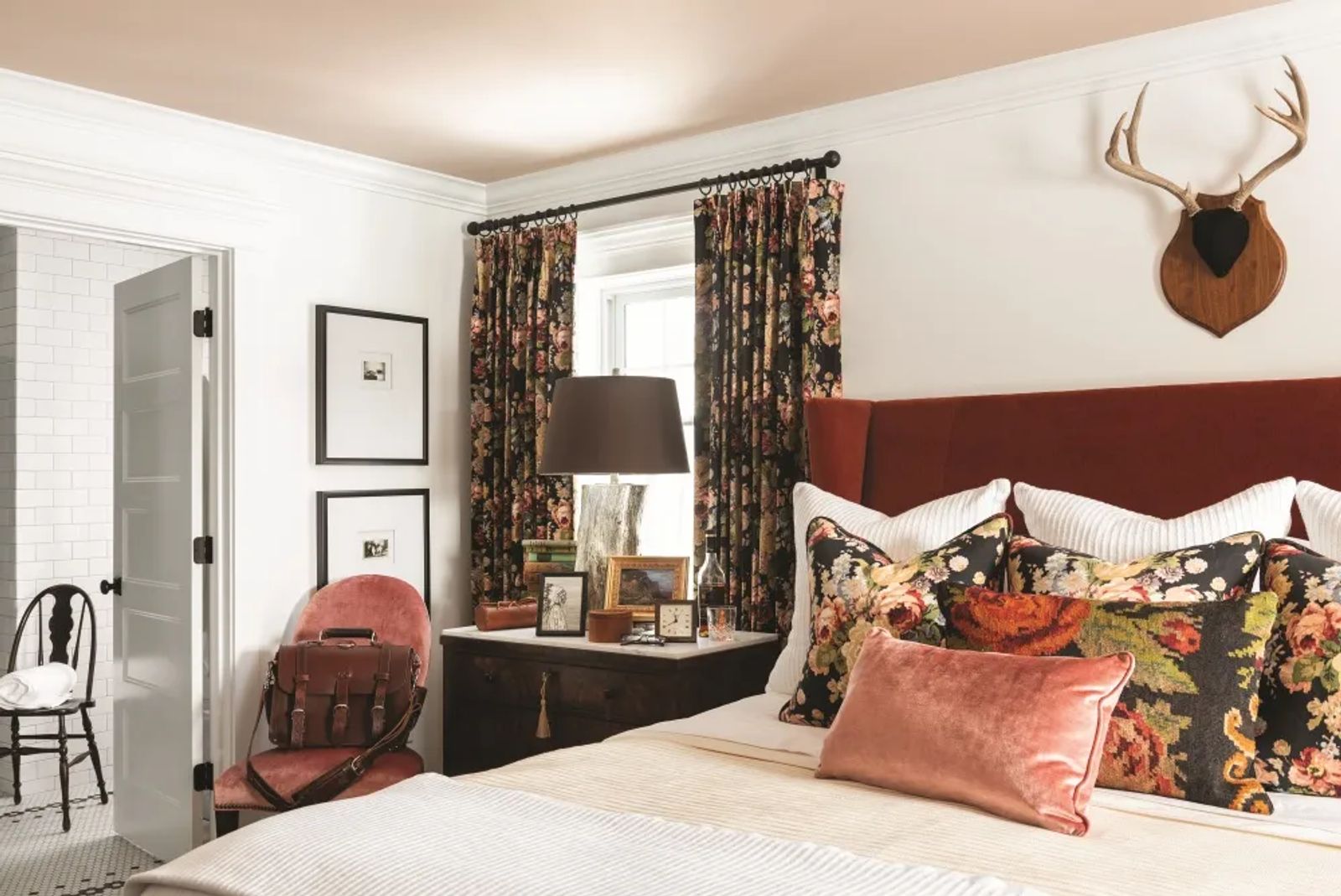 "There can be no substitute for good drapery." Jeremiah Young
The Ralph Lauren floral pattern drapery in this room is beautiful as well as functional. While we don't always think about it, ordinary shades and blinds often do nothing to soften sound and filter light and cold the way that custom draperies do. The acoustics, intimacy, privacy, and how quiet a space is all contribute to the room's restfulness. This is why quality and functional drapery is very important. "It's not just what you see in this space; it's what you hear that makes you want to be in here."
Originally printed in the February 2021 issue of Simply Local Magazine
Never miss an issue, check out SLM's digital editions here!