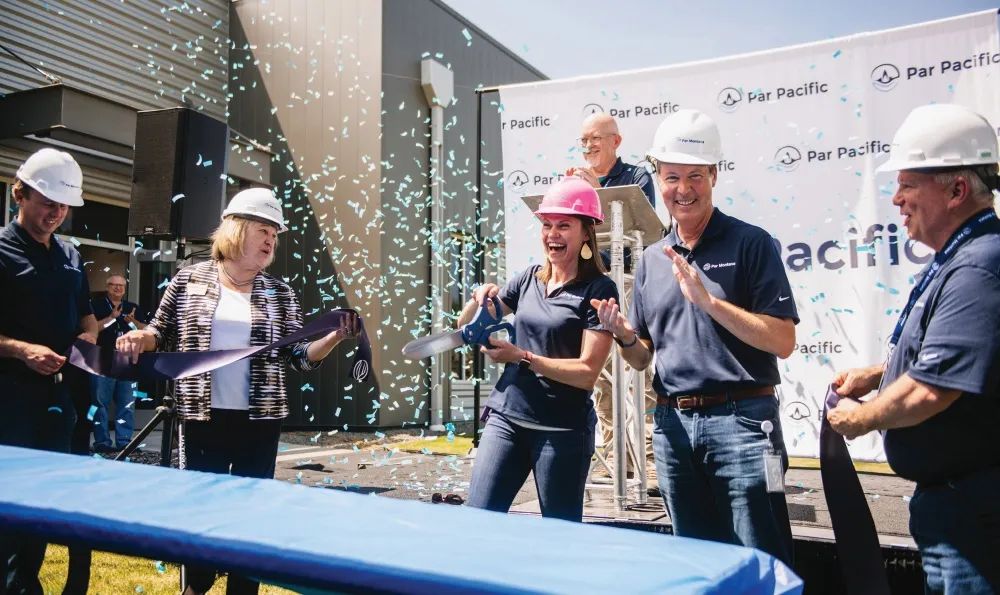 Montana Made Energy
August 2023
by marya pennington | photos courtesy of Par Montana
Montanans are a loyal breed, interested in preserving the Montana way of life through supporting their local communities. They eat locally raised beef. They drink locally brewed beer. They share locally grown greens. Montana-made and locally-purchased products are a source of pride for many. And as it turns out, Montanans are running locally refined petroleum products in their tractors, rigs, and commuter vehicles, thanks to the 320 employees working hard to process 63,000 barrels of Canadian crude oil daily into gasoline, diesel, and even asphalt.
The ExxonMobil refinery, now Par Montana, a subsidiary of Par Pacific Holdings based in Houston, Texas, has deep roots in the Yellowstone Valley. The 500 acres along the banks of the Yellowstone River were originally purchased back in 1947. Since then, the organization has changed hands and names, undergone numerous upgrades and maintenance, and continued serving the energy needs of Billings and the surrounding Rocky Mountain region.
Dan Carter, who handles public and government affairs for Par Montana, said the transition has been smooth because the Par Pacific leadership team has taken great care in handling the process, spending time in Billings, and engaging with staff members to comprehend the culture and area. "The most important goal was their commitment to retain every employee and work to understand and value their thoughts and ideas," said Carter. That's a big part of the Montana mindset that Par Pacific understands - loyalty to the hard-working people who get the job done. Carter shares, "The employees are excited because they're part of a company where their voice matters. This is the benefit of having a more localized company that allows people to do what they do best."
Additionally, Par Pacific is all about trust. "They have a very entrepreneurial mindset," Carter says, "and strive to empower their locations across the West to make their own informed decisions for the benefit of not only their local areas but for Par Pacific Holdings as a whole." They believe that the heart of the business is its people, who work with a steadfast devotion to teamwork, safety, and service to the surrounding community. And like any great business, Par Pacific recognizes the advantage of retaining a great workforce and investing in the local economy by providing 300+ jobs in the area. Trust is a two-way street.
Their second goal aligns well with what Carter and the Billings team have already been focused on – being a strong community partner. "We have supported countless programs, events, and initiatives, such as Habitat for Humanity, Montana Women's Run, STEM Yellowstone, and Big Sky State Games, just to name a few. And that commitment will only continue to grow because it's a major component of how Par Pacific operates. They care about their communities," says Carter. Par Montana employees and family members volunteer thousands of hours focused on key areas in STEM education, workforce development, community events, and local non-profits.
The last thing Carter touched on was the importance of transparency. "We are committed to meeting the demand for fossil fuels in an environmentally responsible way," said Carter. Over the past 15-20 years, the refinery has completed several large multimillion-dollar projects to reduce emissions by 90 percent. It has been certified numerous times by the Wildlife Habitat Council for outstanding habitat management and environmental education. "This is our community, and we want to be responsible with what we have," says Carter.
When asked if anything would be different moving forward, Carter shrugged. "Operationally, it will be business as usual as we continue to produce high-quality fuels to meet the needs of consumers across the Rockies." Culturally, they are on a new path as key decisions will be handled locally, and their community involvement will continue to be strong. "People are already feeling the difference," says Carter. "We have been here for the long haul and continue to be focused on our longevity in Montana and our investment in our local community." Montana made energy, indeed.
Commitment to Community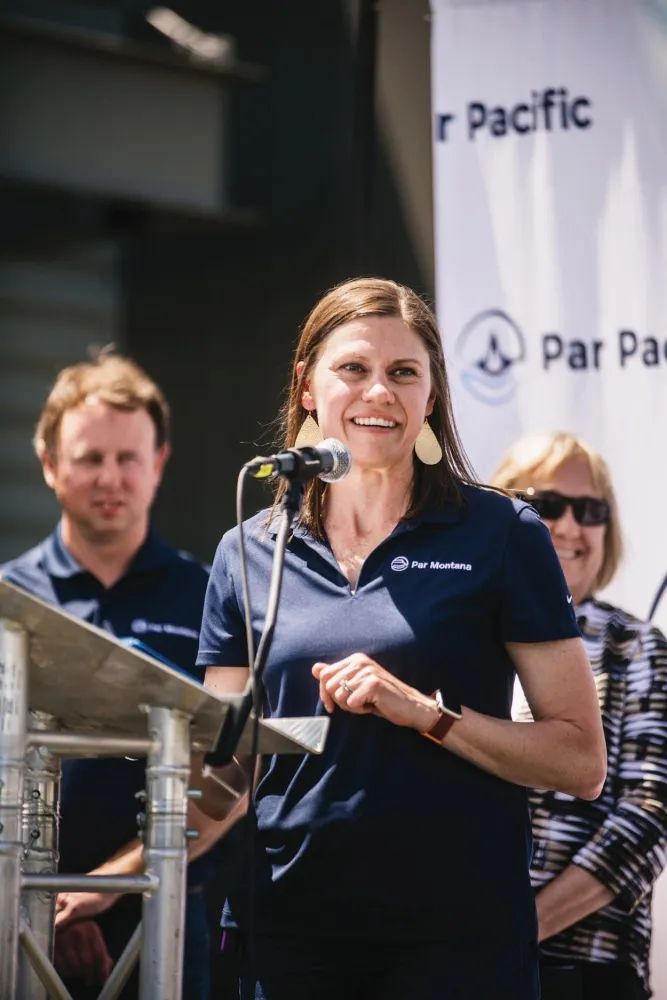 Par Montana has announced its commitment to contribute more than $2 million in support of the Billings Parks, Trails, and Recreation Bond. This private investment is aimed at reducing taxpayer costs and improving various parks, facilities, and trails in Billings. The proposal includes the development of a $110 million multi-generation recreation facility in the south-central part of the city. Par Montana Refinery Manager Kim Jakub stated that the company will provide $1 million in private support over 10 years, upon taxpayer approval, and will also match up to $1 million in donations from other businesses. Additionally, Par Montana will offer $20,000 to support the upcoming campaign promoting the bond issue. This initiative demonstrates the company's commitment to the community's sustainable growth and development, showcasing their active engagement as an integral member of the greater Billings community. Par Montana, a subsidiary of Par Pacific Holdings, LLC, recently acquired the former ExxonMobil refinery in Lockwood and a fuel distribution network in the Rockies. Par Pacific Holdings is an expanding energy company dedicated to manufacturing and distributing conventional and renewable fuels in the Western United States.
Originally printed in the August 2023 issue of Simply Local Magazine
Never miss an issue, check out SLM's digital editions here!