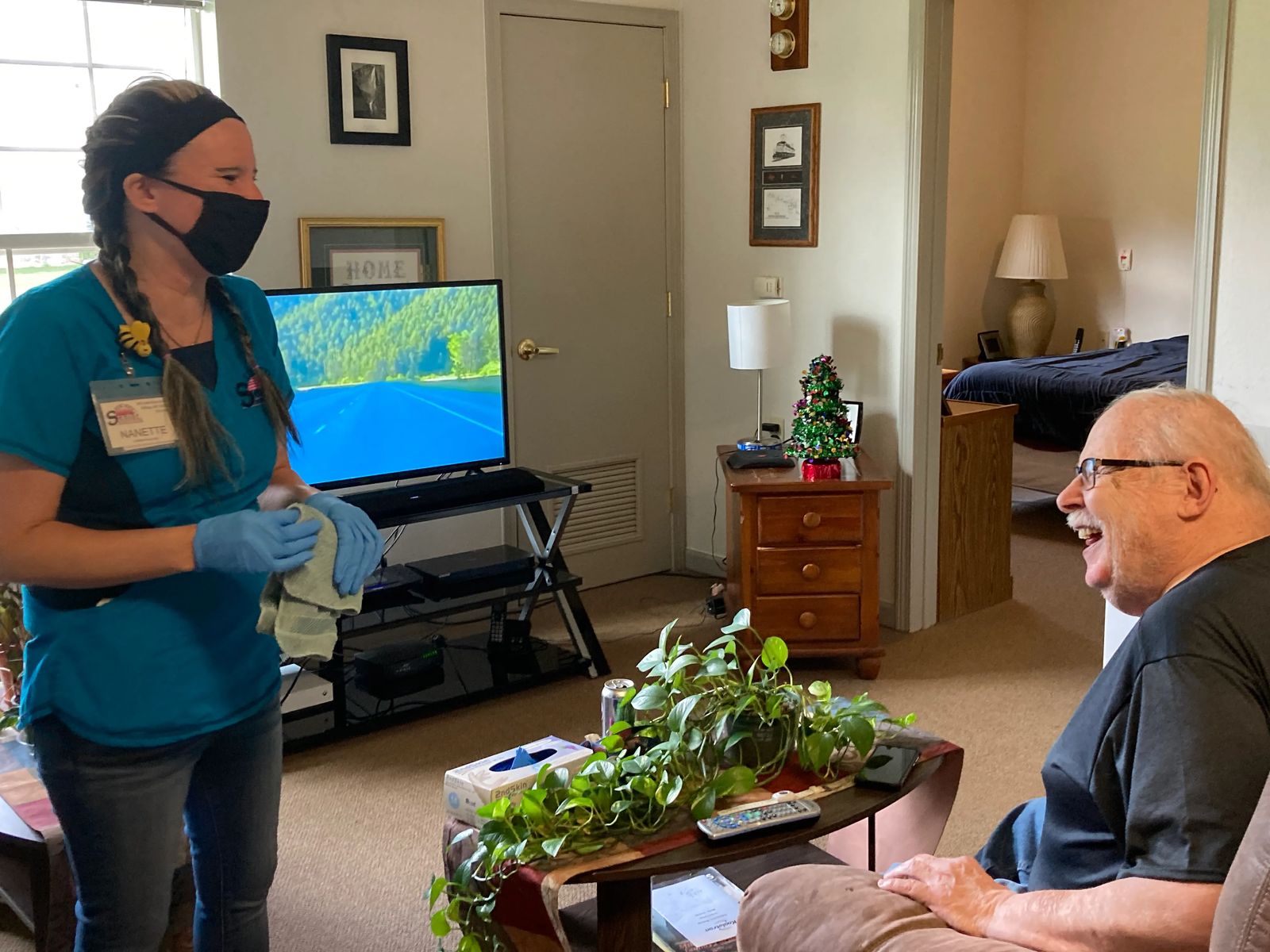 photo courtesy of Big Sky Senior Services
Making a Splash to Prevent Elder Abuse
September 2021
Ducks have been making splashes to prevent elder abuse for 25 years during the Rubber Duck Regatta in Billings.
No one wants to think about elder abuse, but unfortunately, it happens right here in Billings. Recently, Big Sky Senior Services was made aware of an adult daughter stealing her mother's Social Security checks resulting in her homelessness. Their Prevention of Elder Abuse program became her Representative Payee, ensuring that her Social Security checks would be used for her care. They also helped her find an apartment, remain active in her life, advocate for her, and ensure that she can continue living in her home safe and free from abuse. That's just one example of how this program helps.
The Rubber Duck Regatta fundraiser is crucial to Big Sky Senior Service's success. It is a one-of-a-kind event bringing generations together to share in some good ol' fashioned fun. The Regatta will be held at ZooMontana on Sunday, September 26, and Good Earth Works Landscaping will create a moat for the ducks to race on. Carnival games will be run by The Midland Empire Chapter of Credit Unions, the main sponsor. There will also be entertainment, food trucks, and the Al Bedoo Shrine train giving free rides. Purchase a duck online at www.BigSkySeniorServices.org, at any local Credit Union, or the Regatta.
The Prevention of Elder Abuse Program is designed to help seniors avoid abuse or escape abusive situations. This happens through:
Money Management- Managing Social Security, Veterans, Railroad, and other benefits, creating budgets, paying bills, reconciling accounts monthly, and conducting quarterly audits with Social Security and VA.
and
Case Management- Check in with clients weekly, completion of Social Security applications, support with renter's credits and property tax assistance, help with SNAP and LIEAP/energy assistance, assistance with Medicare Part D and Medicaid, and establishing ABLE accounts.
They also offer in-home senior care, such as help with household tasks, medication management, and nursing services. Their Friends Volunteer Program is the only program in the Billings area that provides phone and friendly visitor support for homebound senior citizens.
Their three programs offer comprehensive support services to help elders and developmentally disabled adults maintain their independence and quality of life.
They offer a sliding fee scale and provide services to seniors regardless of their ability to pay. For more information, call 406-259-3111 or visit www.BigSkySeniorServices.org.
Originally printed in the September 2021 issue of Simply Local Magazine
Never miss an issue, check out SLM's digital editions here!