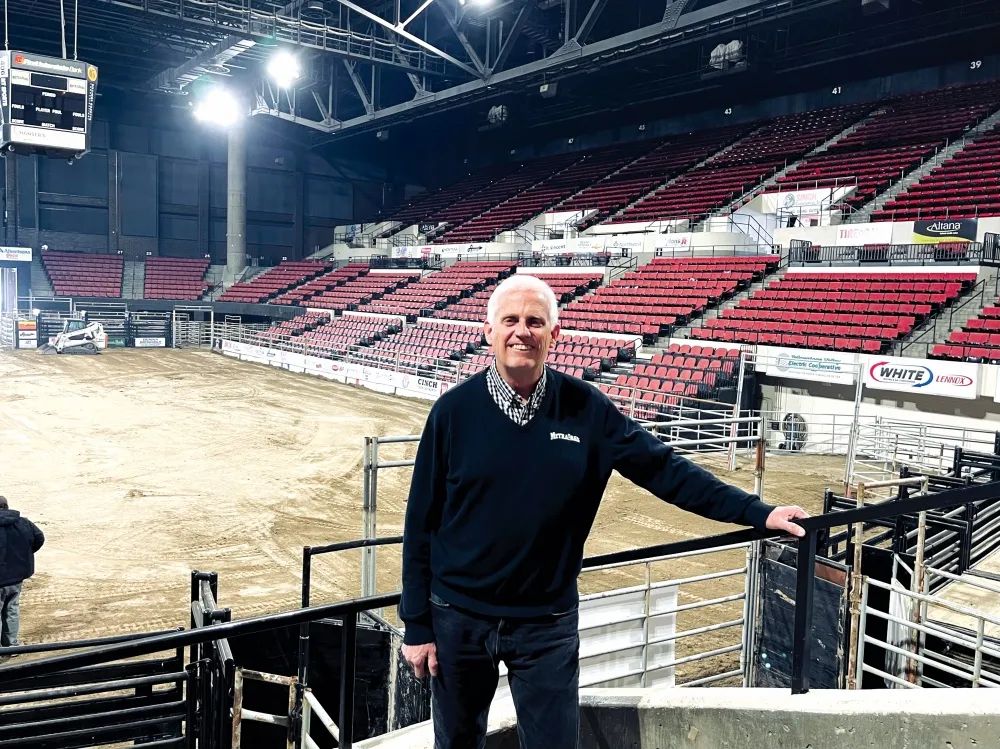 Honoring a Champion of Agriculture
February 2022
by Kelsi Gambill, Communications and Marketing Specialist, Billings Chamber of Commerce
A Billings resident since he was 7 years old, his first memories of agriculture are sitting in a 1956 Chevy with his dad and brother, listening to Lonnie Bell, watching the cattle unload at the stockyards on First Avenue, before having breakfast at the café.
Nothing prepared Bill Dutcher for his agricultural involvement during his tenure at MetraPark, and the important role ag plays there. In his 40 years at Metra, Bill's ag involvement began with horseracing and expanded to NILE, NRA Rodeo, the Tryan's Wrangler Team Roping, and Chase Hawks, not to mention numerous committees on the local, state, and national levels. His vocational enthusiasm was evident in his leadership roles. He was elected past President of Downtown Rotary, past President of Rocky Mountain Association of Fairs, past President of Midwest Fairs, and a member of the International Association of Venue Managers International Association of Fairs and Exhibitions. His most rewarding presidency role was for the Midwest Fairs, having been elected by much bigger fairs, commenting, "They truly love the stories of what goes on in Billings and at the facility here."
He possesses many commendable qualities characterized in ag and the western way of life—loyalty, working until the job is done, humility, and kindness. The latter has been a core value in Bill's life since childhood. "If you win at the people level, all the rest will fall in line," he shares as advice from Jerry West. He has exemplified this in all his accomplishments at Metra, working his way up the ranks from maintenance staff to general manager, a position he has held since 2005.
Bill was formally presented with the Agriculture Excellence Award by Stockman Bank during the 2022 Billings Chamber Ag Appreciation Celebration. This award recognizes an individual, business, or organization that has made outstanding contributions to the Billings agricultural community with a nod to their demonstrated excellence in their involvement in agriculture, leadership ability, and participation in civic, service, and community organizations. The recipient is nominated by their peers and selected by the Chamber Ag Committee and Board of Directors.
A self-proclaimed observer and partner of ag, Bill truly embodies this award as a champion of agriculture, events, and businesses in Billings, the state, and across the nation. "The humbling thing is, I started in a roundabout way. To find something that has had so many people involved recognize what I've done to help and be part of something of this magnitude," remarked Bill, "and be recognized that it's been worth it is so rewarding—it makes me want to give back even more as I get out and find other things to do."
Though he retired at the close of 2021, he will be missed but not gone from the scenes of Billings.
Happy trails in retirement, Bill, and congratulations.
Originally printed in the February 2022 issue of Simply Local Magazine
Never miss an issue, check out SLM's digital editions here!