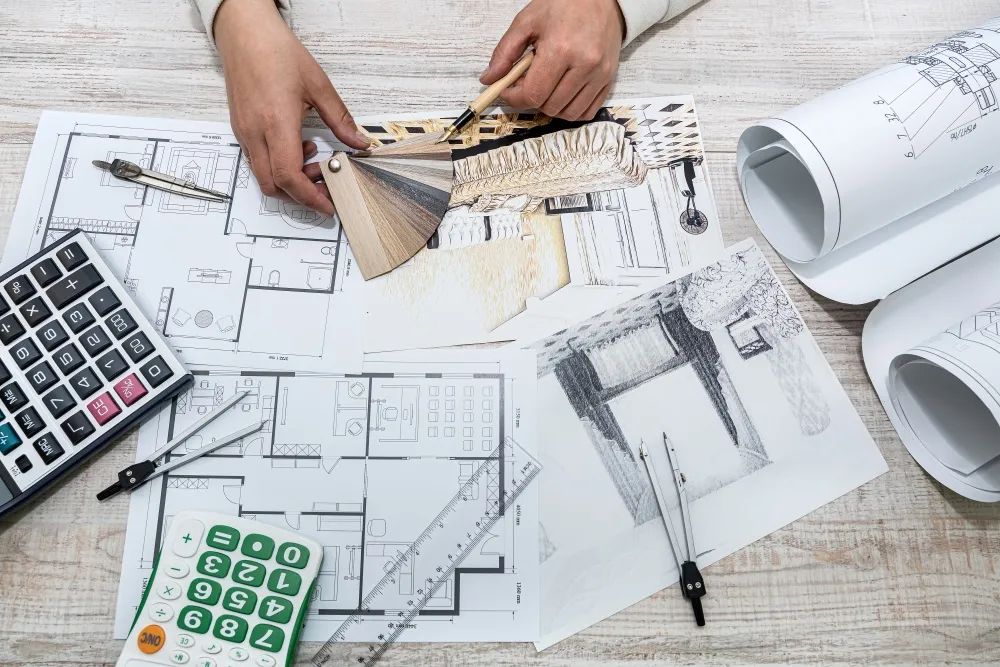 Getting to Know the 2022 Parade of Homes Builders
September 2022
by stephanie toews | photos courtesy of HBA
For over three decades (now in its 32nd year), the Parade of Homes has dazzled us with its arrival each fall. Hundreds walk through each home to find inspiration, discover upcoming trends, and take in the quality craftsmanship of the best in the business. This year the Parade will take place on the weekends of September 17/18 and 24/25.
We are thrilled to bring you a look at the talented, well-known and new to the Billings scene builders who are participating.
Here's a sneak peek at the 2022 Parade builders: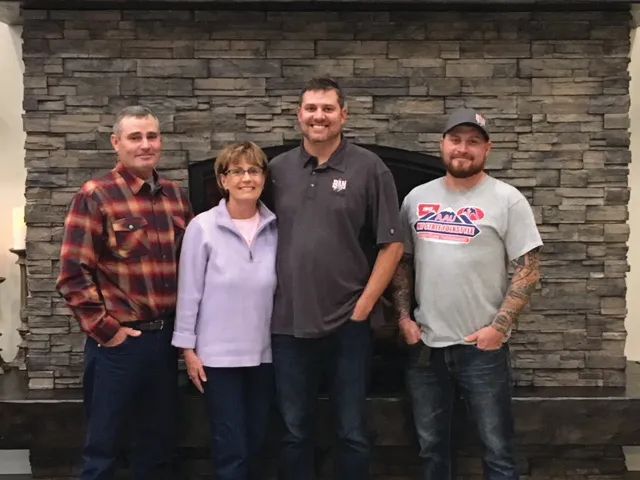 The Ban Family
The Ban family name is one associated with quality and integrity. These native Montanans bring more than 45 years of experience in residential construction. This year's Parade home in The Nines Subdivision is at 1340 Fisher Island Place.
This tour is a great way to familiarize yourself with our style of workmanship. We strive for our homes to be built to the highest standards, showcasing craftsmanship and innovative ideas. As a family-owned company, we value working with our suppliers and talented subcontractors, each specialists in their field. As a team, the most important task is giving each client the one-on-one attention they deserve to create the home of their dreams. From spec homes to presold tailored to your needs, Ban Construction is proud to build beautiful homes in Montana. Call us for your next building or remodeling project.
Branding Iron Construction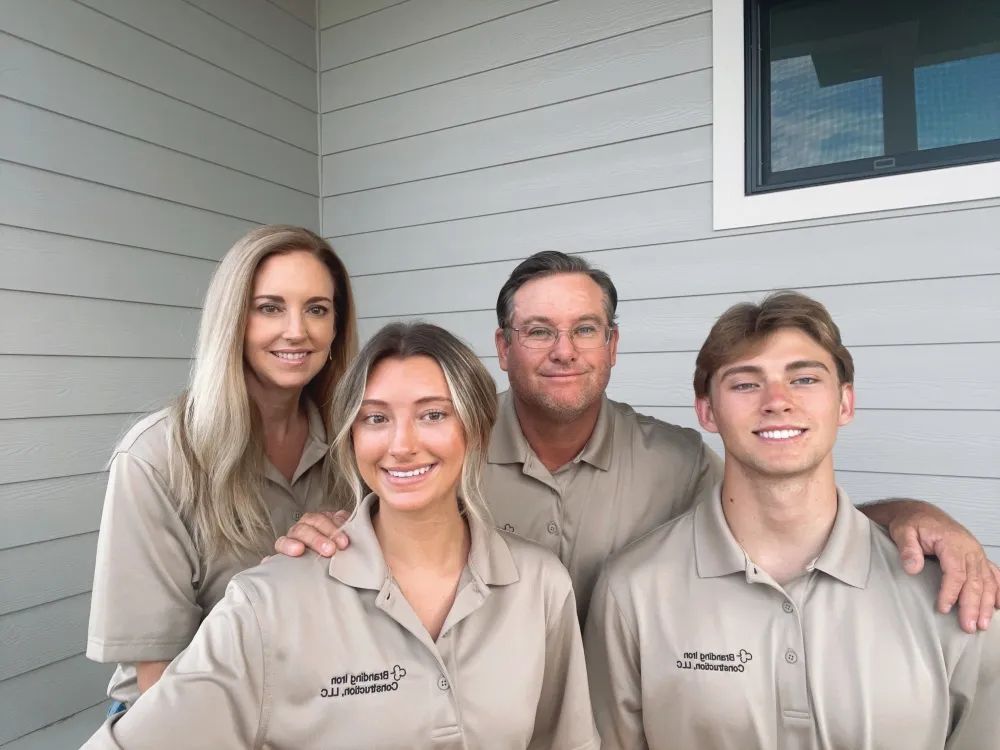 Jarrett and Karen Smith and children.
Jarret and Karen Smith have built over 200 homes for people all over the country in their 25 years of construction experience. The Smith's unique custom homes are as distinctive as their clients' backgrounds. Their 2022 Parade home is in The Grove Subdivision in West Billings at 6109 White Ash Place.
We are very fortunate to have a great team of trade contractors, suppliers, and industry professionals who make our job possible. Our two children graduated from Billings West High School and attend Montana State University. They have played an active role in the business over the years. Building quality homes with attention to detail have been my top priority. Customer service is key, and I have formed lasting friendships along the way. I see homes as building relationships, not just structures.
Jerry Capp of Capp Construction
Jerry Capp, the owner of Capp Construction, has 45 years of experience building in the Billings community and surrounding areas. He is adaptable to his client's needs building simple to custom builds. His 2022 Parade can be viewed at 2264 Greenbriar Road in Lake Hills Subdivision in Billings Heights.
Jerry is a hands-on builder that showcases "old school" values. He believes in going the extra mile (not just in regard to traveling to Stillwater and Carbon counties) and in working with a great group of subcontractors.  He is conscientious of costs through the build process and strives to maximize value.  Jerry plans to continue to build for clients that are fun and reasonable.
Classic Design Homes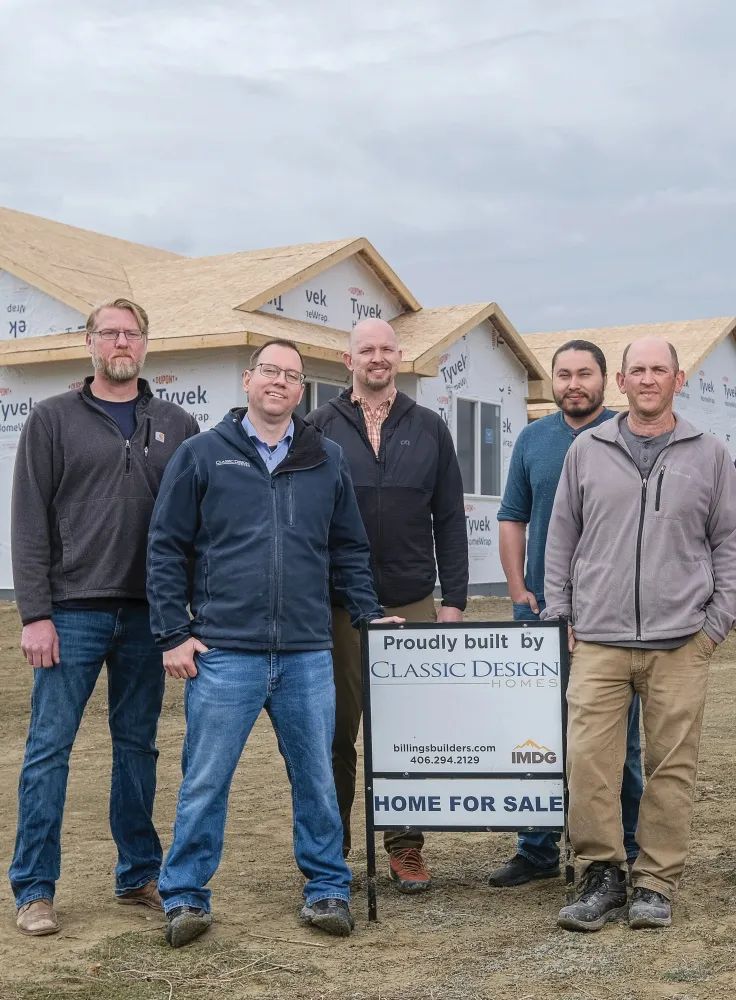 Doug Wild and the Classic Design Homes team
The Classic Design Homes team continues to grow with amazing team members each year. General Manager and creative force Doug Wild brings over 20 years of experience to the table and is a Nationally Certified Designer (CPBD). The CDH Parade is located in the Legacy West Subdivision of west Billings at 5431 Dovetail Ave. Also, check out the site of their 4th St. Jude Dream Home just down the street at 5425 Dovetail Ave.
Classic Design Homes is focused on our community and the amazing people that make it up. As a company, we believe that families in all life stages are the root of happiness. Having a home in which you can be yourself with your family is key to the success of every individual. We take a personal interest in each of the unique clients we get the privilege of working with. Quality of construction, design excellence, and budget awareness are a few of the main ingredients that are included in each detail-oriented, architecturally-beautiful residence we create.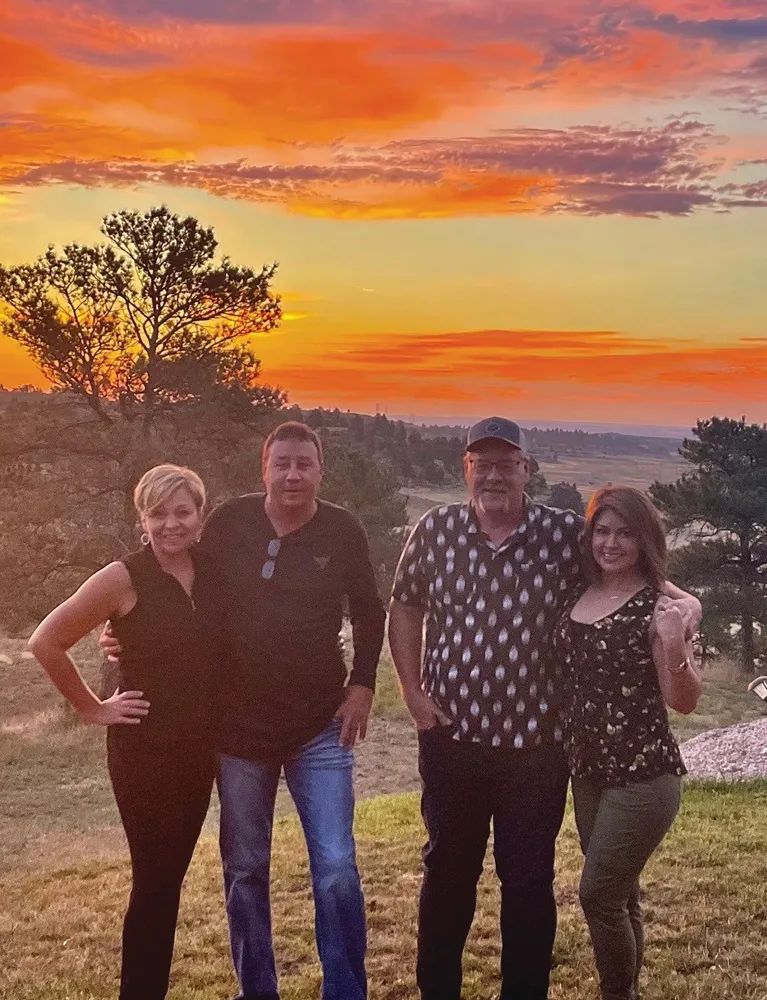 The Visionary Custom Homes team, owned and operated by two couples – Scot and Toni Bonenberger and Mike and Patty Ninichuck, was founded with a mission to provide high-quality, custom homes to the Billings, Montana market. Their 2022 Parade home can be viewed at 1235 Friars Head Lane in The Nines.
Born from a friendship with a shared passion for beautiful homes, Visionary committed to building custom homes that combine quality, beauty, and functionality. Visionary Custom Homes combines modern design concepts with natural elements to create a house that feels like a home from the moment you step in the front door. Building strong relationships with our network of sub-contractors and suppliers has been instrumental in providing a finished product built with love and care by true professionals. We are a small company that cares about every detail of our homes and places a high value on every relationship that impacts the home build. Each home is built with the utmost pride to be our client's lifelong dream home.
Wells Built Homes
The Wells Built Home Team
The Wells name is familiar to many in our community as they started building in Billings 58 years ago. This family-owned business has been passed down for two generations, building over 750 homes and developing thousands of homesites. Families are central to everything that they do. Their 2022 Parade home is in Sundance Subdivision on Billings West End at 4645 Shining Light.
Leland threw the keys to his son Dan in 1992; Dan has become the "chairman of the board," so to speak. His oldest son, Steve, has taken over the day-to-day operations of Wells Built. Steve stands on tall shoulders and relies on and works with many more talented men and women, including Rick Stordahl, Dereme Budge, Don Brown, Kevin Ferguson, Nathan Domgaard, Mike Evans, and Ty Moreau. Anyone who knows Wells knows that families are central to everything we do. Over the years, many families have become part of the larger Wells Built Family.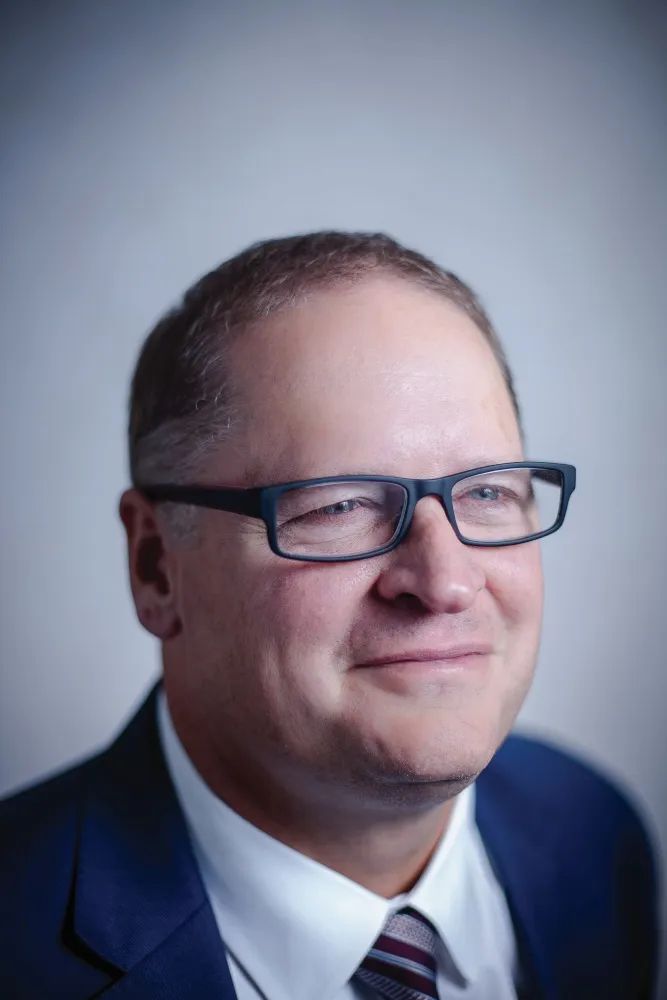 Lance Williams, Founder of Williams Homes
While a newcomer to Billings, William Homes is no stranger to building quality homes. They will be showcasing two entries in the 2022 Parade- one in Northwest Billings' Copper Ridge subdivision at 7007 Copper Sunset Drive and one in the Heights High Sierra subdivision at 2445 W. Bonito Loop.
After a decade and a half of building homes throughout California, the privately-owned company, under the guidance of its founder, Lance Williams, expanded its focus toward the significant opportunities to assist homebuyers in Montana, Idaho, and Texas. Today, Williams Homes has more than two dozen communities actively selling or coming soon throughout the West. The company understands the value of community, long-term partnerships, and people who deserve quality design, craftsmanship, and superior service right in their own hometown. For more information, visit www.williamshomes.com. 
In case you miss the Parade, make sure and follow along in the coming issues as Simply Local Magazine highlights each 2022 Parade home in depth in our pages.
Originally printed in the September 2022 issue of Simply Local Magazine
Never miss an issue, check out SLM's digital editions here!