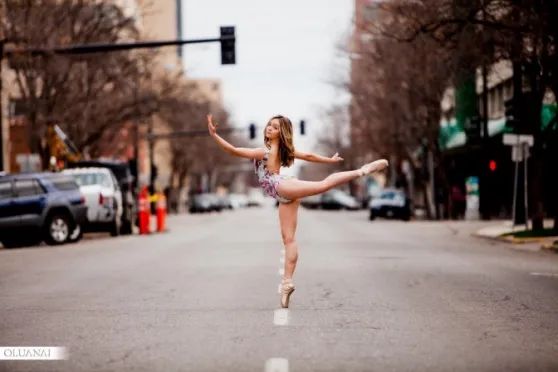 Getting to Know Montana Dance Center
For seven years Montana Dance Center has provided a home for a community of dance instructors, students, choreographers, and dance companies that have a passion for this art form. Currently, MDC provides rehearsal space for three dance companies, one dance school, and offers a variety of workshops, camps, and Intensive Dance programs throughout the summer and the academic year. Their space is also available to rent and host birthday parties.
At Montana Dance Center, making programs available that are professional and of highest quality is a point of pride. MDC aims to provide a comfortable, nurturing, and safe environment for dancers, as well as their waiting parents. Keeping the unique qualities of each student in mind, MDC strives to place each student in the class that will foster the most growth and develop a love for the art of dance, with "a joyous learning experience."
Learn more about starting dance classes at Montana Dance Center:
Inside the Studio: Meet the Dance Companies
School of Classical Ballet
Since 1970, School of Classical Ballet in Billings, Montana, has offered high quality dance education to dancers of all ages. Many students who have trained at SCB have gone on to prestigious summer programs, high-quality colleges and universities, to professional dance teaching jobs and professional dance companies. Offering classes in Ballet, Pointe, Pre-Pointe, Variations, Conditioning, Modern, Contemporary, Jazz Theater, Jazz, Tap, Hip Hop, and Partnering.
Arc: A Montana Dance Collective
(Adult Dance Company that rehearses at MDC)
Derived from the Billings Dance Company, Terpsichore, Arc was moved to reform when their founder/director moved cross country with her family. This company craves the creative outlet dance provides.
We savor our dance backgrounds and foster the depth of quality that our diverse life experiences bring to our movement. We are proud lawyers, PA's, teachers, business owners, designers, and mothers. We are a collection of women, united in our passion for all things dance.
Motion Arts Dance Company
Motion Arts Dance Company (MADCo) is a community-based youth dance company of dedicated, dynamic, and versatile young dancers who love the art of dance. The company is housed at Montana Dance Center with the joint support of the School of Classical Ballet. Since its establishment in 2012, the company has aimed to create a nurturing and educational environment for aspiring dancers. The company meets weekly to rehearse dances choreographed by students, local artists, and professional guest artists from all over the U.S.
RaizEtna Dance Company
RaizEtna provides a safe and enjoyable environment where dancers perform their love of dance. Dedication, commitment, and respect are just some of the many values that this company envisions while exposing the dancers to competitive settings. Dance is a passion that comes from the heart which should be apparent through our actions.