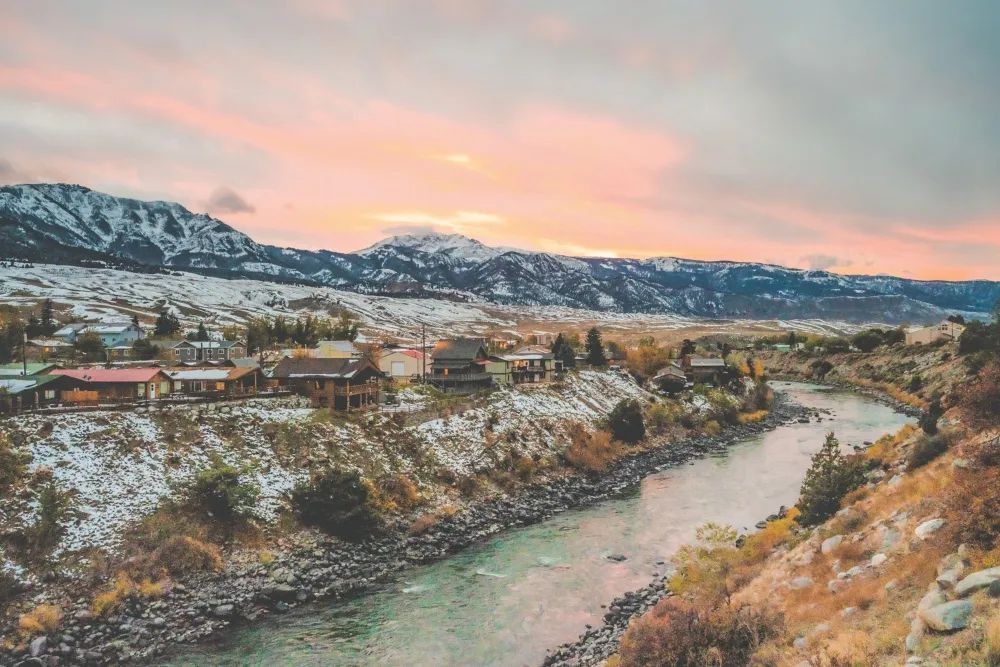 Gardiner, Montana: More Than a Gateway
January 2023
article & photos by jamie blotske
June 13, 2022, is a day that will not soon be forgotten by those in the community of Gardiner, Montana, as the historic flooding of the Yellowstone River brought significant and devastating damage to this charming tourist town. Known as the "Gateway to Yellowstone Park," Gardiner has been a Montana hotspot for decades, as it has hosted thousands upon thousands of visitors worldwide. With the closure of Yellowstone National Park, Gardiner suffered a significant hit due to the massive amounts of canceled reservations. For a town that thrives off of tourism, this was a severe setback to businesses and employees in the area, causing businesses to close and employees to move elsewhere for work.
As the resilient community of Gardiner has worked - and is working - hard to rebuild and restore, the loss caused by the flood still weighs heavy. It will undoubtedly thrive again, but the process to a full recovery might be slow, and that, my friends, is where you can help!
While Yellowstone National Park is the #1 rated attraction in Gardiner, there is much more to see and do that does not require stepping inside this natural wonder. As a neighboring community here in Billings, Gardiner is an easy 2.5-hour drive away, making it an ideal location for a day trip or a weekend getaway. By making it a point to visit this winter, your support will help Gardiner launch into a successful spring and summer season!
Road-Trip: Billings to Gardiner
Livingston
Gardiner might be the destination, but plenty of worthy stops along the way create various options for a fun and relaxing road trip. Plan to leave Billings early enough to be in Livingston for lunch. Grab a table at Neptune's Taphouse & Eatery for a local burger and brew. The Taphouse & Eatery were born out of Neptune's Brewery, established in 1998. Known for its "Surf Style Sushi," Neptune's vibrant sea theme gives it a tropical paradise feel. Not something you'd expect to find in a Montana mountain town, this makes Neptune's a must-stop for an experience that even the locals rave about!
Paradise Valley
From Livingston, headed south towards Gardiner, plan for another stop at the exquisite Sage Lodge of Paradise Valley. Described as "distinctive Montana hospitality amidst rugged beauty on the banks of the Yellowstone River," this luxurious resort in Pray, Montana, is an experience unlike anything else, with its surrounding mountainous views, world-class dining, full-service spa, and high-end accommodations. Stop in to enjoy a Montana-inspired cocktail in the incredibly cozy Fireside Room. Grab a seat near the wood-burning fireplace as you take in the spectacular sights of Paradise Valley.
Gardiner
In Gardiner, there are several lodging, dining, and recreation options. If staying for the weekend, check out the Absaroka Lodge or Yellowstone Riverside Cottages for an affordable rate and prime location. Both are located right on the bank of the Yellowstone River, and the views from the balcony are breathtaking. Are you looking for something a little more private with a larger living space? Visit Airbnb.com to find adorable cabins and homes that better meet your lodging needs. One place, in particular, is incredibly charming with its cozy cabin décor and spectacular views of the Yellowstone River. Just a short ¼ mile from the Park's entrance, search for this entire cabin hosted by "Superhost," Jessica. It sleeps up to 6 guests making it great for families, a girls' trip, or a shared space with friends.
When it comes to dining, check out TripAdvisor's #1-rated restaurant, Wonderland Café & Lodge. With a modern rustic feel, stop in for an espresso and freshly baked goods in the morning, or plan for dinner by the fireplace with a bowl of elk chili. Another excellent option is The Corral for a bison burger, among many other mouth-watering menu items. Grab a homemade pizza at Yellowstone Pizza Company or stop at Iron Horse Bar & Grille for a quick beer and appetizer. There is something to satisfy every tastebud!
While the recreation options are somewhat limited during the winter, there are still a couple of great ways to pass the time while in the Gardiner area. Start the day off with a cross-country skiing or snowshoeing adventure! Parks' Fly Shop in Gardiner is largely a fly-fishing business; however, come winter, it transforms into a cross-country ski and snowshoe rental shop. The shop's employees can guide you to the appropriate trails based on your skill level.
After a day spent in the cold wintry snow, pack your swim gear and head on over for an early evening soak in the natural mineral waters of Yellowstone Hot Springs. Bask in one of two pools; the hot plunge pool at 104 degrees or the main pool at 102 degrees. Are you feeling extra adventurous? Take a quick dip in the cold plunge pool that sits at 60-65 degrees! This will surely wake you up from any "afternoon slump."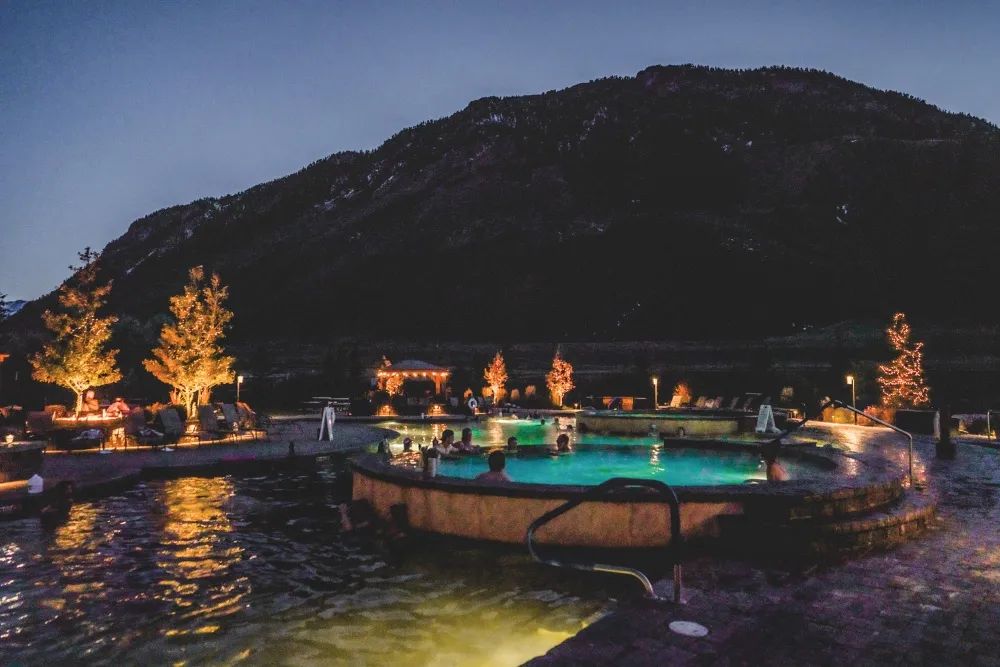 Getaway Today!
Montana winters can be dreadfully long and cold. Having a getaway to look forward to helps make the snowy season more tolerable. With the holidays now behind us, it's time to plan for the months ahead. Consider Gardiner for your next winter escape, just a hop, skip, and a jump away!
Originally printed in the January 2023 issue of Simply Local Magazine
Never miss an issue, check out SLM's digital editions here!