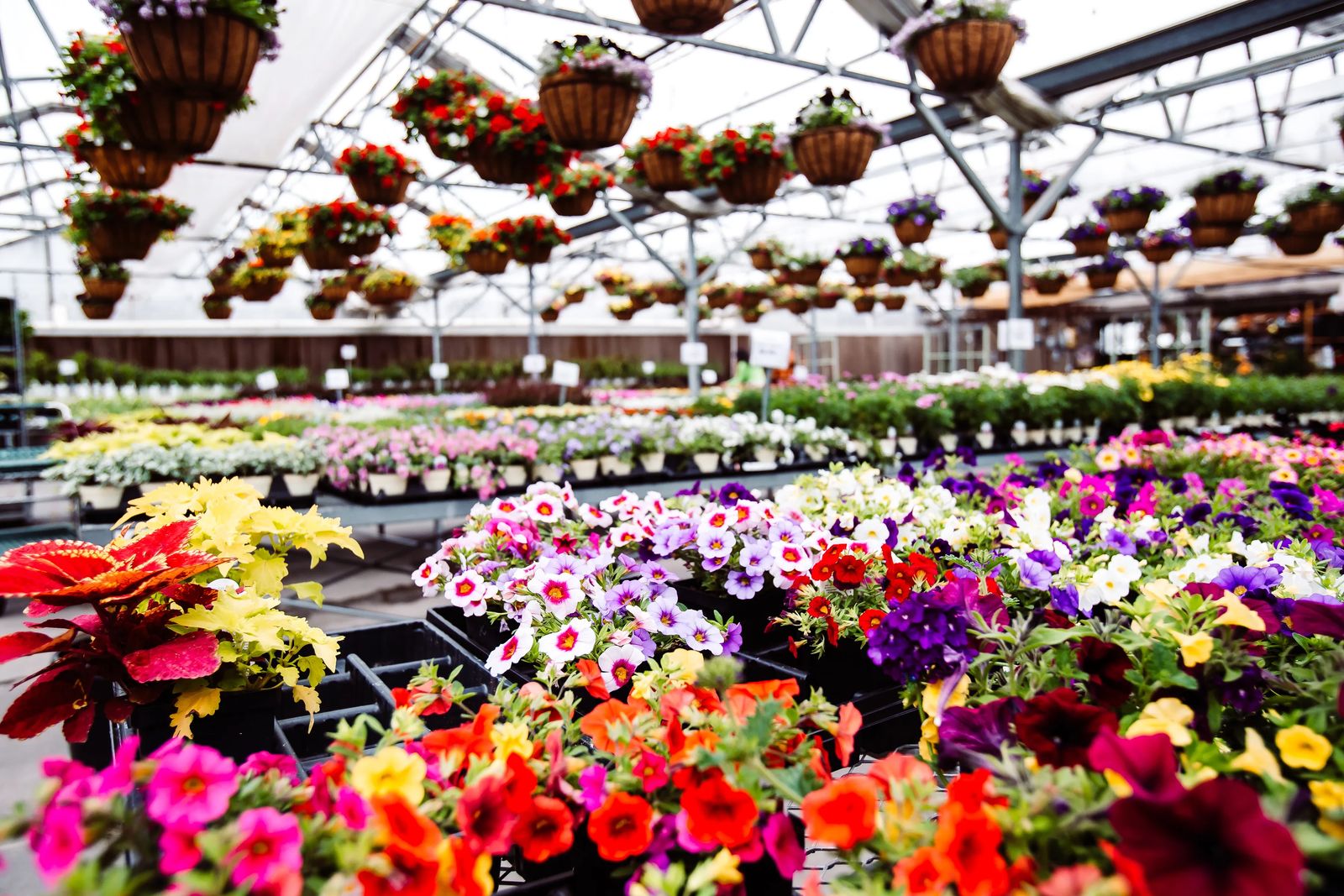 Gainan's: An Enduring Legacy of Family and Flowers
June 2023
article by hannah olson | photos by arianna skoog
"Every Day is an Adventure." -Mick Gainan
Mick Gainan pauses from unloading a truck of morning deliveries at the Gainan's Heights Flowers Garden & Patio location to visit with a customer at the front counter. He listens with care as she talks about her hydrangeas, graciously nodding while offering solutions with the confidence of someone who has worked in the gardening business for over 50 years.
"Every day is an adventure," Mick says with a smile as he reflects on his lifelong career with Gainan's Flowers.
His parents, Grant and Betty, started the business in 1951, when Mick, the youngest of three, was barely a toddler. His father was the Fire Marshal in Billings, and needing a career change, came home and announced he wanted to open a flower shop. Although neither Betty nor Grant had any experience in the industry, they committed to the endeavor, often living in an apartment attached to the shop with their children to keep the doors open. No matter how modest its beginnings, the Gainans established an inspiring legacy of quality and service that remains today.
After over 70 years, multiple locations, renovations, and four generations of Gainans, the business is celebrating the 40th Anniversary of Gainan's Heights Flowers Garden & Patio on Bench Boulevard. The Billings Heights staple covers three and a half acres and is home to 32,000 square feet of greenhouse space packed to the brim.
Mick, who oversees the Garden Center, is joined by his wife, Lynnette, and 30 staff members. "My favorite part, aside from having my bride work with me, is the customers," Mick says about the day-to-day operations. "Lynnette has the touch," Mick beams as he credits his partner in life and work. "She is amazing!"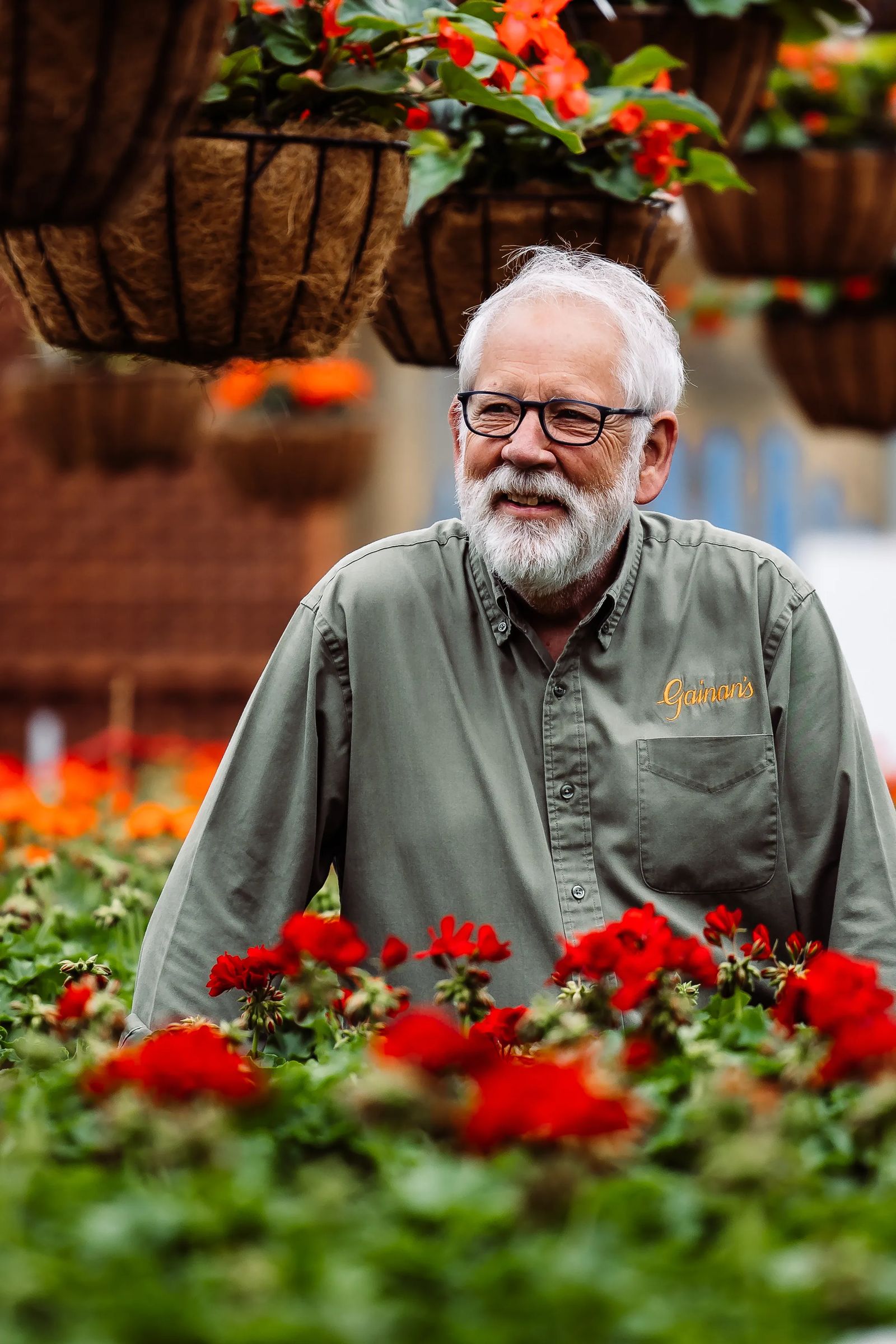 Mick and his older brother Chuck took the helm of the family business decades ago. Chuck has since retired, but at 73, Mick says he has no plans to quit anytime soon.
"You bloom where you're planted." -Betty Gainan
Betty Gainan is known for her mantra, "You bloom where you're planted." Over the years, many members of the Gainan family have taken a turn working in the business. Those who remain flourish while planting the seeds for Gainan's growing future.
Mick and Lynnette's two children, Jim and Kristen, have assumed ownership and operate Gainan's Midtown Flowers on Grand Avenue together.
"I'm thankful to be a part of our family's legacy," Jim Gainan says of his role as the third generation in the business. He has memories of working on weekends and holidays growing up but had no intention of taking on an integral role in day-to-day operations. After completing his MBA and the company's management training program, he officially began his career with Gainan's in 1993.
Kristen Gainan-Sparboe, fell into her role similarly when she took on a part-time position in floral design while pursuing her degree in psychology. "I really enjoyed designing, and it quickly became a passion. Thirty-plus years later, it is still my favorite part of the store," she says.  
As Jim and Kristen make their own mark on Gainan's, they do so with sincere love and respect for their parents and grandparents. "I am so fortunate to have been given the opportunity to be a part of such a wonderful business with such an amazing team," Kristen says. "I can only hope I repay Mick's trust in me by making him proud."
Although the family can't be certain where the fourth generation will "bloom," Kristen's son, Parker, works alongside his Grandpa Mick at the Garden Center. Jim's son Landon will work his first summer as a delivery driver for the Midtown store this year. Jim is ecstatic to have his high school son on board. "I want to spend time with him, and the best way to do that in this family is to work together."
Parker, who is 29, already knows he belongs at Gainan's. "I took a few years to try other jobs, he says, "and I am going to be here for the rest of my life!" Parker says his passion is growing herbs, vegetables and helping others learn about gardening.
"Parker used to come to work with me when he was tiny. He spent his childhood here every Saturday helping us out. He is now directing the sales floor here with me," Mick says of the fourth-generation Gainan gardener.
For Mick to share this business with his children and grandchildren brings him every joy imaginable. "I am so giddy that both our son and daughter have signed on to this legacy for their lifetime," he says.
"Flowers are powerful!" -Kristen Gainan-Sparboe
The commitment the Gainans have to the business is not limited to family. They are loyal to their staff, and their commitment to their customers grows from a seed planted years ago by Betty and Grant.
Although it didn't always make sense when he was younger, Jim now appreciates the old-school practices that have endured from his grandparents' philosophy around quality and service. In addition, he appreciates the added effort behind the Gainan's approach to people, which maintains that customer service is an art to be taken seriously.
Gainan's also understands that their legacy and craft are about more than flowers, but what flowers mean to the people for whom they are so faithful. "Flowers are powerful!" Kristen says. "Not only do they allow us to show our support, they allow people to connect at the happiest and saddest moments of their lives."
"The company itself has had the privilege to work the cradle-to-grave lifespan that we all go through. Flowers are very personal, and it's personal to us," Mick says of the significance of his family's work. "It doesn't make any difference if it's a single rose or a thousand roses. Everybody is buying something for some reason that matters to them."
Originally printed in the June 2023 issue of Simply Local Magazine
Never miss an issue, check out SLM's digital editions here!