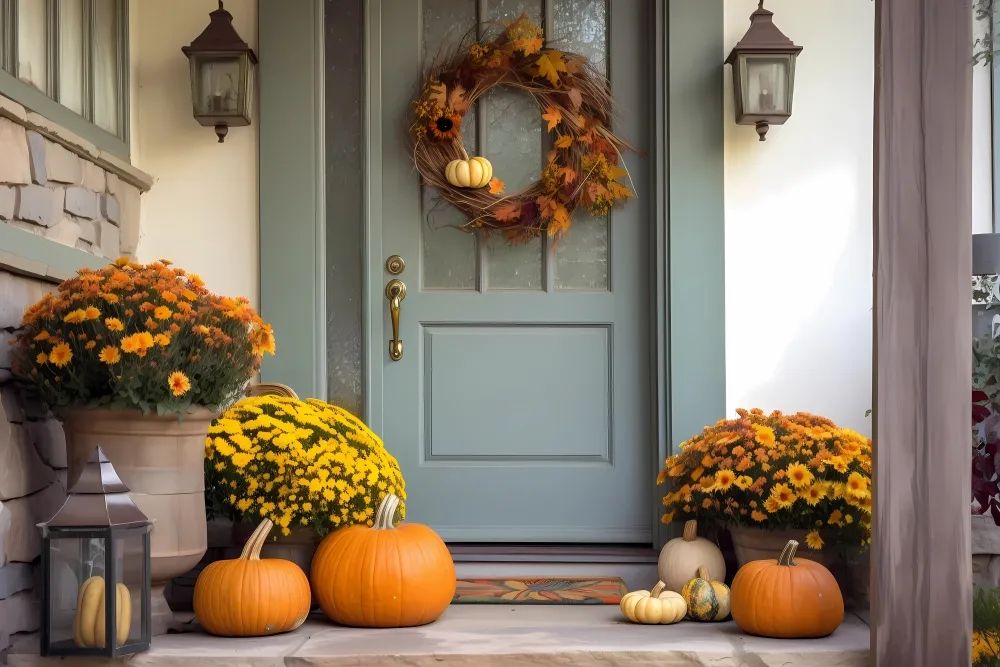 Freshen Up Your Home for Fall
September 2023
As Montanans, we're lucky to enjoy four seasons; for many, fall is our most favorite of all. The smell of the air, the warm glow of the leaves, pumpkin spice lattes, and the perfect sweater weather. What's not to love? Fall is a wonderful time to switch up your home decor to reflect the changing weather. 
Here are 5 ways to turn your home into a fall haven you'll enjoy long after the snow flies.
1. Throw Pillow Color Scheme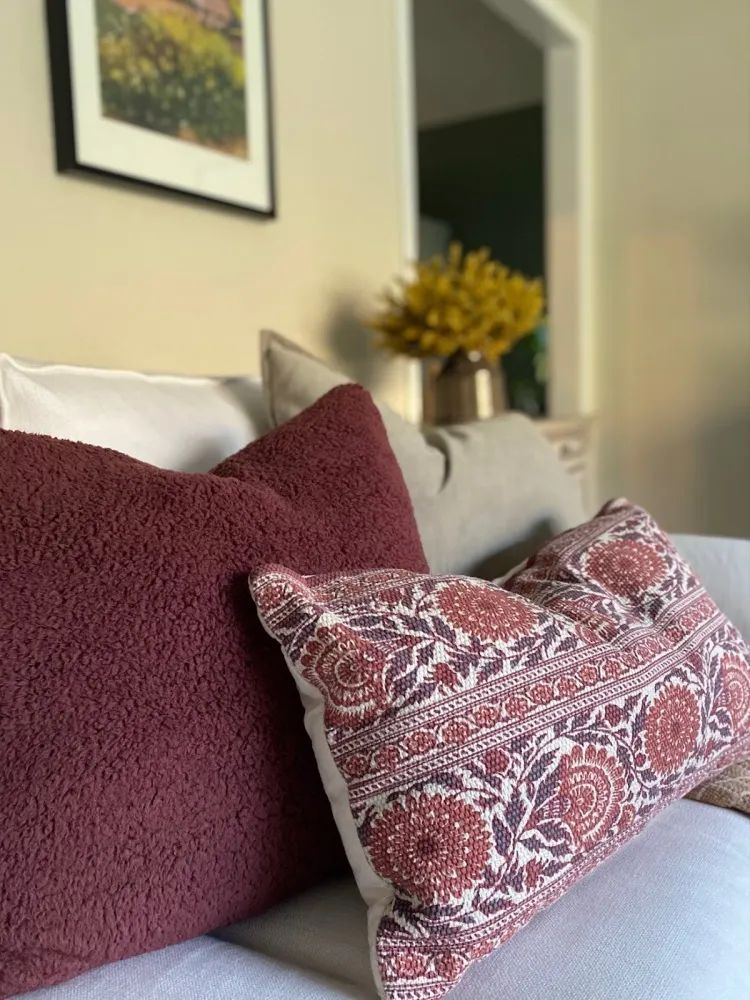 Here is an example of transitioning your pillows from summer to fall. Notice the mixed textures, fabrics, prints, and solids that all go together because they are in the same color family.
Throw pillows make a significant impact in a space. Swap out lighter summer colors and fabrics for jewel tones and heavier materials in dark plums, dark greens, browns, darker taupe, and rust; there are so many options! Don't be afraid to mix and match patterns, either. Stripes and florals can go together! 
2. Up the Cozy Factor
We use lighter throw blankets that aren't too clingy or heavy in the summer. But for fall, we want to cuddle up with throw blankets. You can add darker colors, patterns (we love a good plaid), and heavier fabrics such as velvet, faux fur, heavy knit, etc. Place these all around the house to cozy it up and have something there to keep you warm.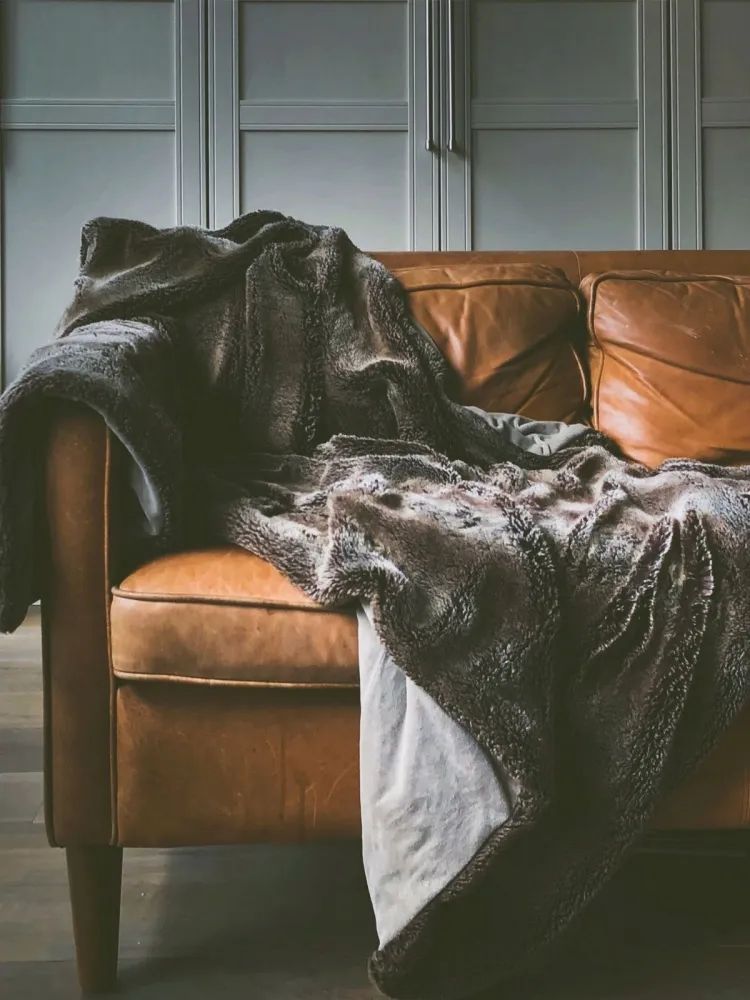 Throws add warmth to a space and look great slung over a couch or chair for a cozy look.
3. Make an Impact with Florals
This is an easy way to bring fall into your home. Switch out brighter faux florals with burgundy leafy branches, or dry the hydrangeas that you've enjoyed throughout the summer. We love to decorate with the floral colors of mustard yellow, dusty pink, burgundy, and rust. You can even take branches off the trees while they're bright and colorful and put them in a vase with water in your front window for everyone to enjoy.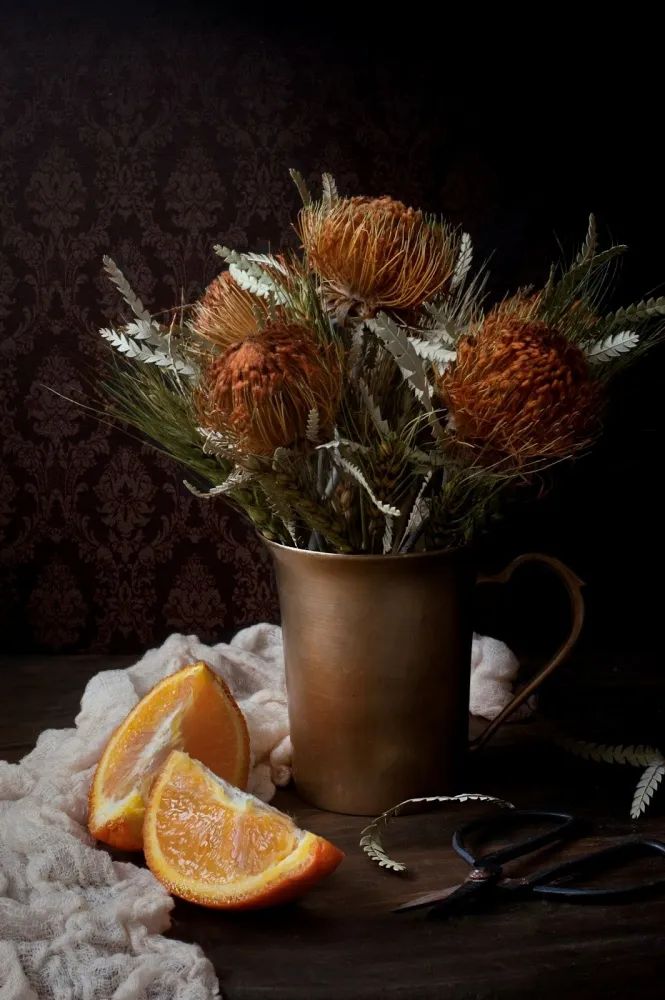 Fall-colored stems paired with a copper pitcher make a beautiful statement on the table.
4. Bring the Outside In. 
Add natural elements and materials to your decor. Use different-sized pumpkins in season or wheat in a vase as a centerpiece. Utilize wood to add height to floral vases or pitchers on your dining room table. Go on a family foraging adventure to look for sticks or pine cones and add them to your home decor.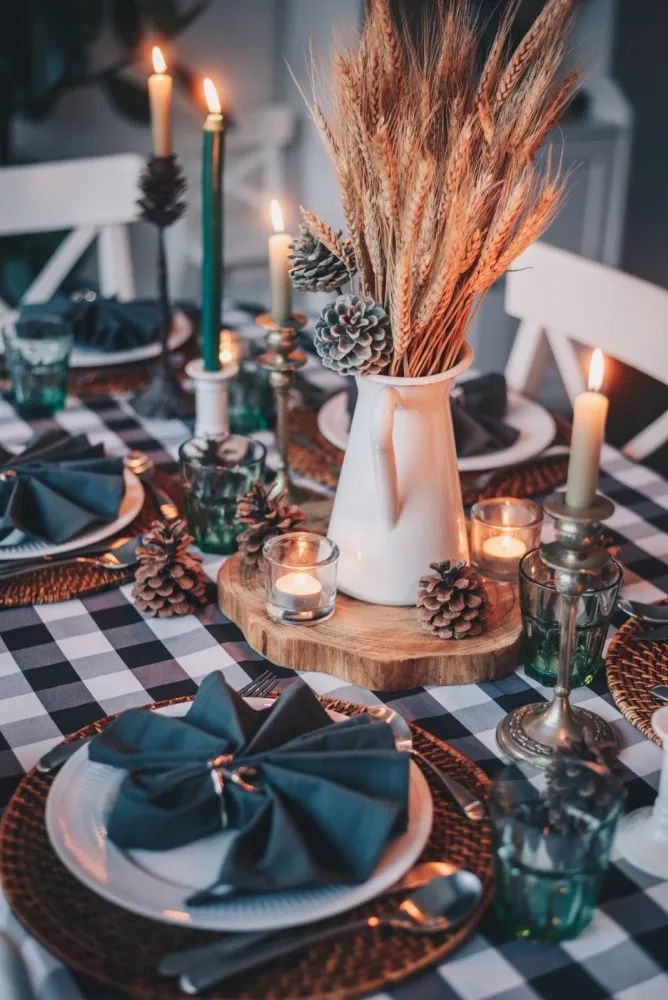 Create a beautiful tablescape with foraged findings to host a fall harvest dinner.
5. Decorate the Front Porch
You can add color through dried, preserved, or faux floral wreaths. Decorate your front door with one, and add different-sized pumpkins and mums to create a warm welcome to your home. Lanterns are another great way to add some character, and you can put a battery-operated candle for a glowing light at night. You'll have the sweetest home on the block!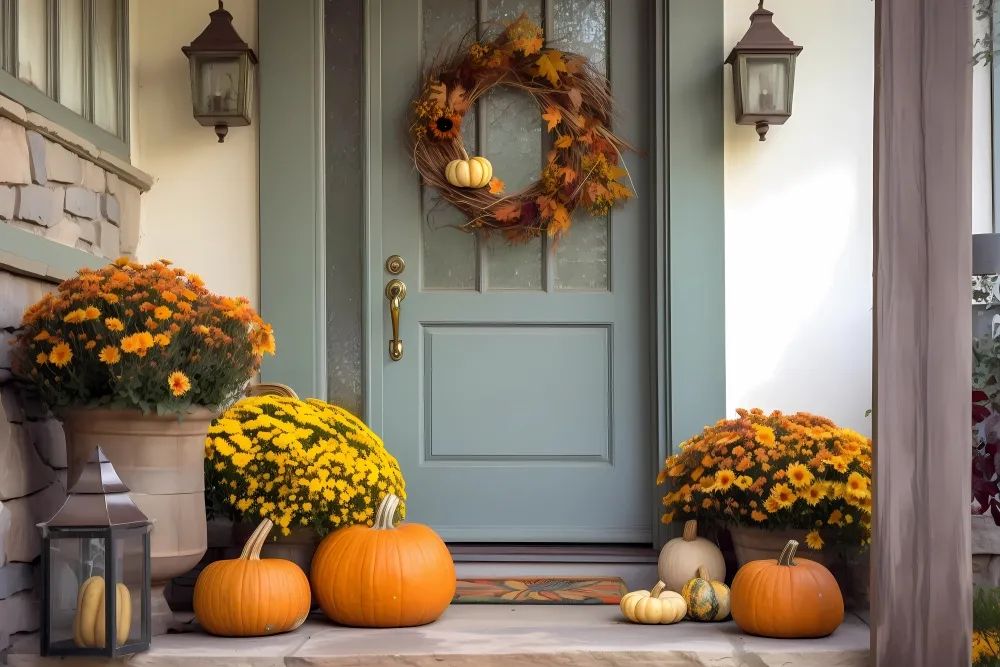 Wreaths are an easy way to make your front porch aesthetically pleasing or to bring the outside in. 
As always, remember to decorate your home with things that you and your family love. Fall is such an excellent time to add in the elements discussed, so make it your own. Have a wonderful fall season! 
Originally printed in the September 2023 issue of Simply Local Magazine
Never miss an issue, check out SLM's digital editions here!