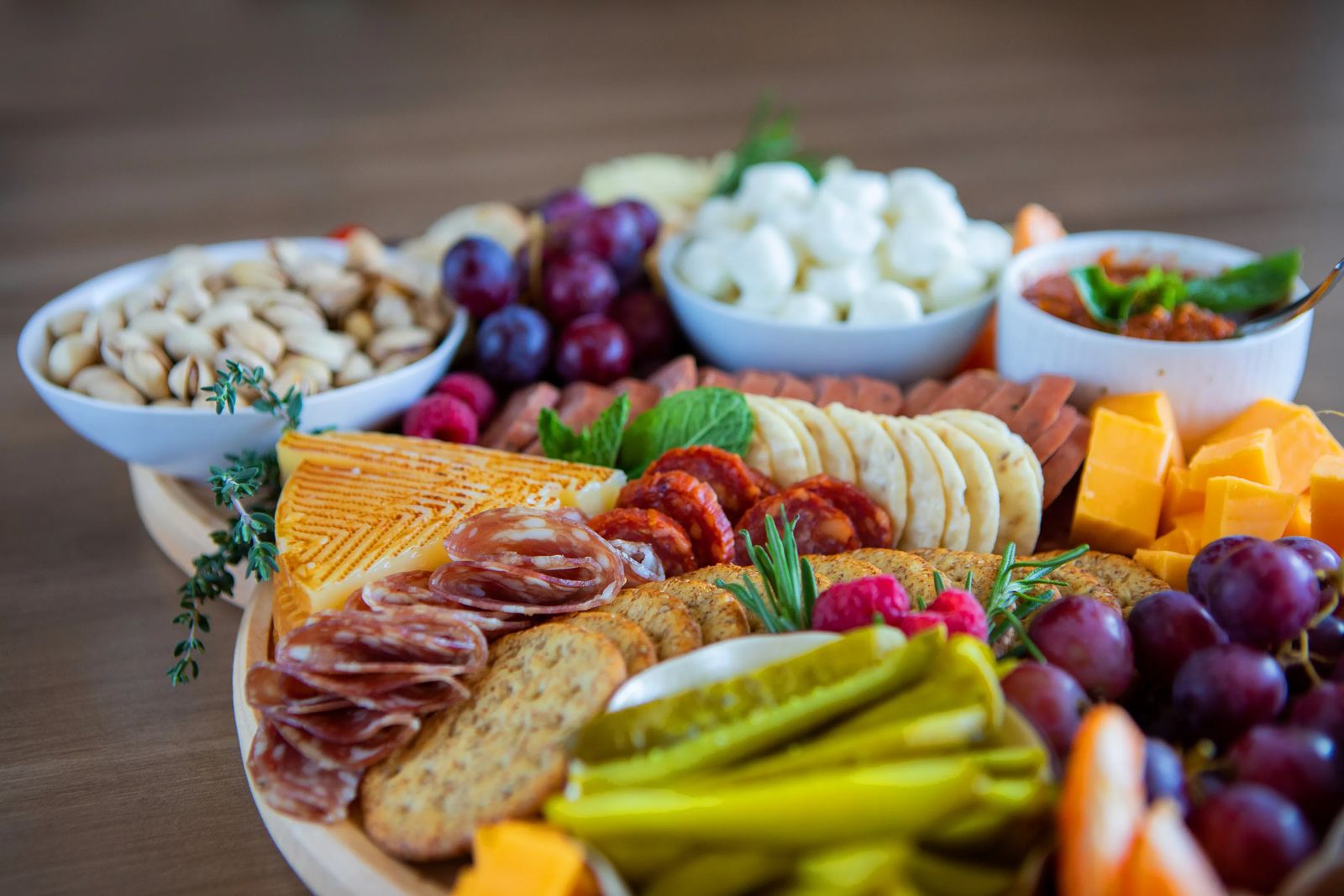 June 2020 | article & photos by lovely hitchcock
Charcuterie [shar-KOO-tu-ree]. As a multi-lingual person, I find this to be an interesting and fun word. But what exactly is charcuterie?
Before the arrival of modern refrigeration, a charcuterie was a type of delicatessen where you could buy preserved and cured meat products (primarily pork) such as bacon, salami, ham, and sausage. Nowadays, it has become a party trend to exhibit a charcuterie board (with artfully assembled cured meats, fruit, cheese, bread, and assorted savory and sweet sauces) for your guests.
The first few charcuterie board presentations I saw left me wondering what they were called while I relished their bounty. Despite lacking the vocabulary, I knew as a foodie, I was destined to one day create one of these delightful artifacts of my own.
Today, the glorious charcuterie board has become a central statement piece that delights guests while expressing your creativity. Whether you serve charcuterie as a solo piece, or in combination with hors d'oeuvres or a full meal, rest assured that your gathering is going to be successful and fun for all.
But first, the board… If you don't have a dedicated charcuterie board, you can use a large or small wood, marble, or slate cutting board, or a ceramic platter. However, there are dedicated boards available just for this purpose. I love to use a specifically handcrafted board from our local Montana Block Co. for charcuterie presentations. Whichever route you go, keep in mind that you don't need to be a professional artist, you only need a bit of strategy and creativity.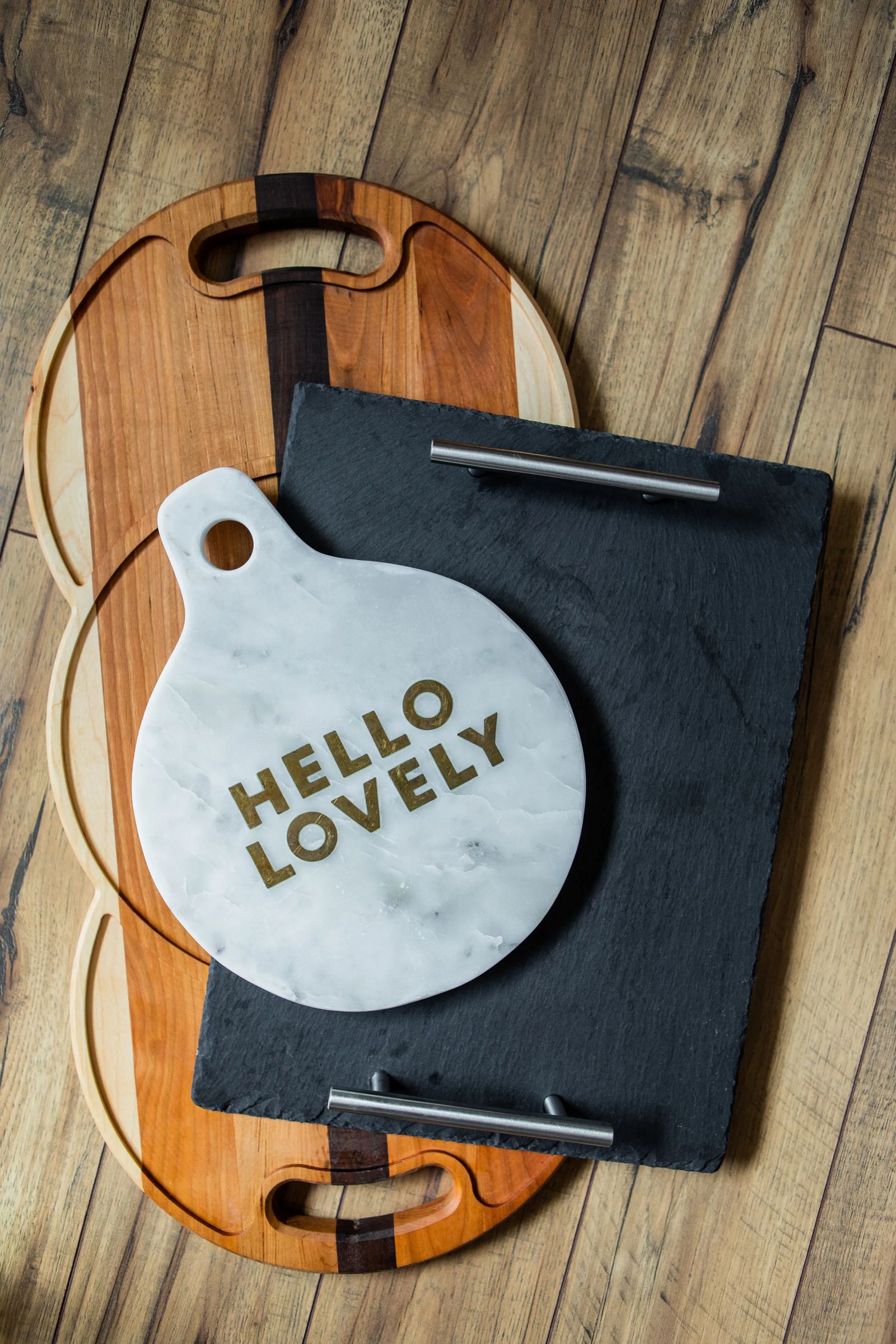 Let's talk food. Check your pantry, fridge, fruit basket, and cupboard before making your grocery list. You can make your spread as small or large as you'd like. Sliced baguette or wheat crackers are often a perfect foundation, as your guests will undoubtedly layer up their flavor choices beginning with the cracker. You'll also need assorted cubed or sliced cheeses. Then you'll need to think about meats. If you're not a master chef, you will be just fine, as many grocery stores offer packages of charcuterie samplers that are ready for arrangement. These often include prosciutto, sweet soppressata (a coarsely ground pork sausage), and dry coppa (aka "capicola"). Pick an assortment that looks both delicious and varied, as this reduces the need for guessing which meats to buy.
If you have attractive, small ramekins or dishes, you can use them to hold a variety of dips and spreadable jams and preserves. Some tasty ideas include habanero pepper jelly and sun-dried tomato pesto. Next, you'll want to pepper your charcuterie with little treats such as marinated and mixed olives, pickles, and dates. Don't be afraid to add some color and sweetness with gems like grapes and sliced strawberries. Sliced apples are also an excellent addition, but make sure to soak them in cold water with a tablespoon of fresh lemon juice beforehand to prevent browning. Pat them dry as you place them into your assortment. Finally, I've often told my daughter never to hesitate to add texture to your arrangements, such as mint and rosemary. Green textures are a beautiful touch, and these small garnishes add a "labor of love" feeling to the table.
I prefer to assemble the food snugly together, strategically placing a variety of small bowls and miniature mason jars filled with piquant dips, jams, olives, and mozzarella cheeses. One dish should command each section of your board. Be sure to layer crackers against cheese, place nuts around the edges, grapes where needed to balance colors, and tightly fold the meats in an upright position.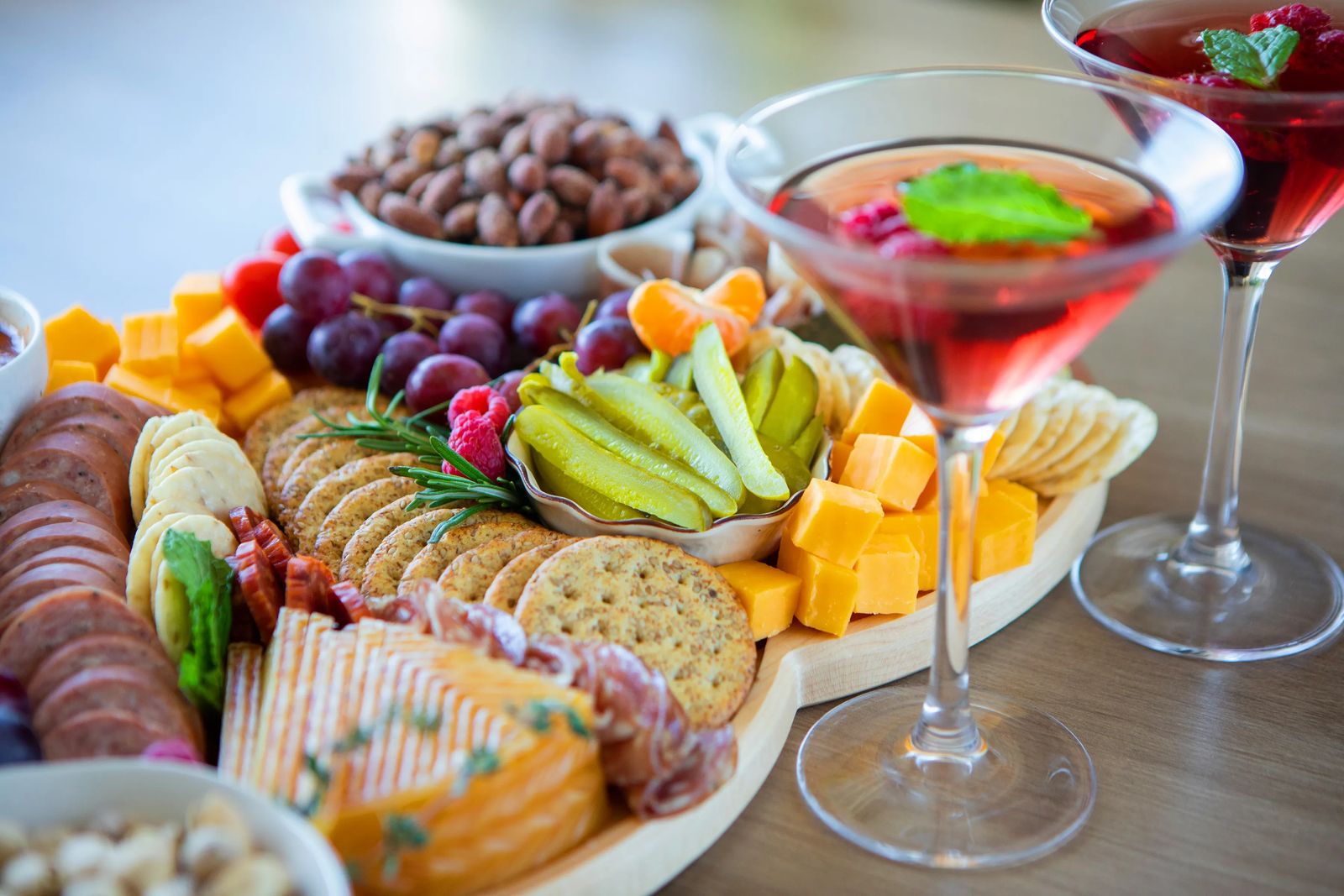 There's not a single rule you are required to follow, so go with the flow and watch your creation organically come to fruition before your eyes. If something seems amiss, you can easily rearrange until it feels perfect. Once you've completed your edible artwork, you might even prepare the perfect martini to go with it (see the tasty recipes shared in this issue). Whether you assemble a large or a petite charcuterie, this aesthetically epic arrangement is guaranteed to be a hit with your guests!
Originally printed in the June 2020 issue of Simply Local Magazine
Never miss an issue, check out SLM's digital editions here!