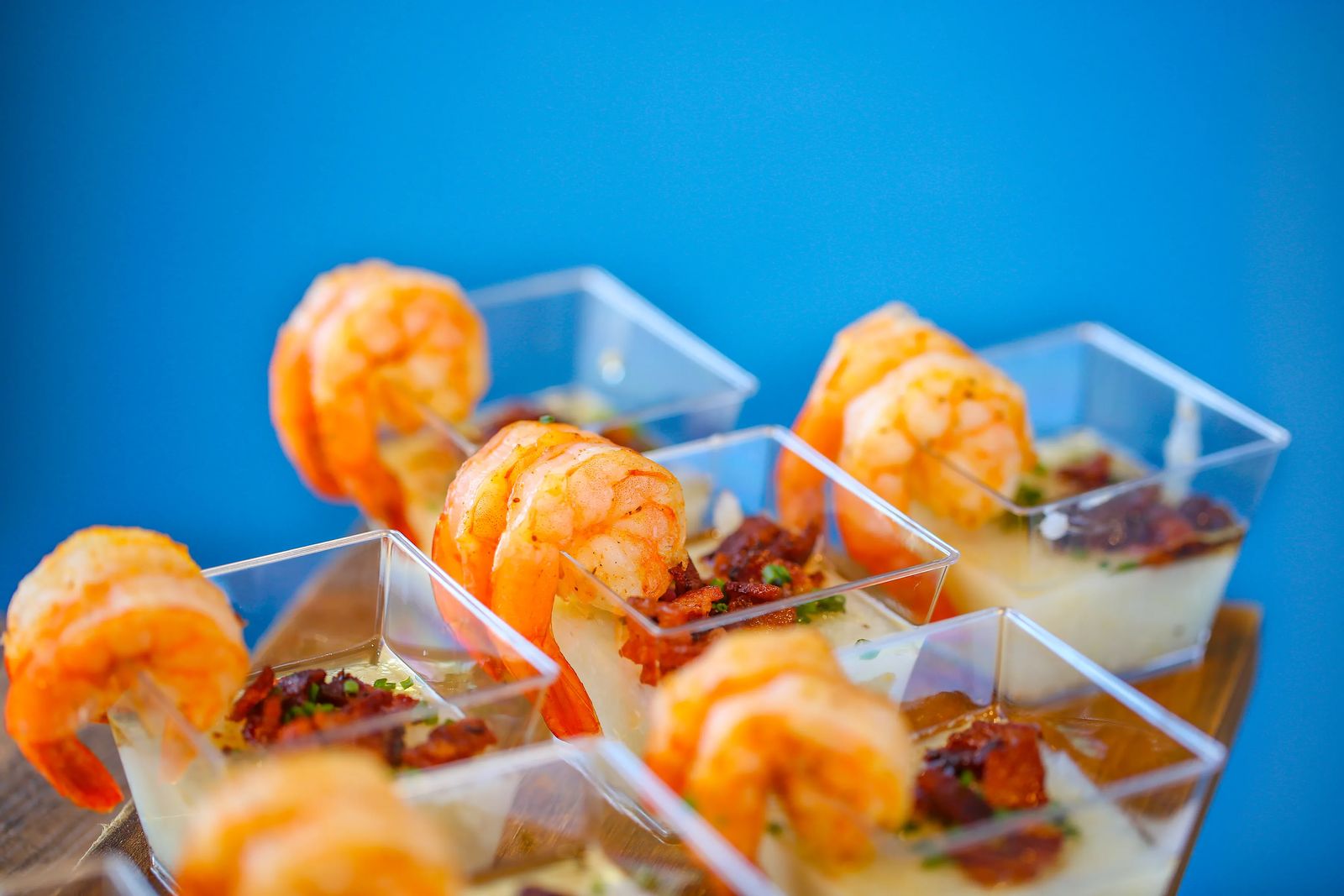 A Match Made in Culinary Heaven:Picking the Right Caterer
March 1, 2020 | by michael hitchcock
Catering is an $11 billion business with over 200,000 employees serving customers across the country (IBIS). A quick Internet search will reveal more than 30 catering options in Billings alone. With all of those options available, how can you be sure that you've got the right caterer for your event? There are several critical factors to consider in helping you find exactly the right caterer for your special gathering.
In my vast experience as an indulgent lover of diverse cuisines, I've found one constant: those with a passion for food always make the best dishes. Jordon Hodson of Elements Catering is certainly a case-in-point supporting that hypothesis. The Executive Chef of Elements Catering describes himself as a person who has "...always had an intimate love affair with food." For him, food is not merely a survival tool, but rather a precious gift used for pure enjoyment. Jordan explains that humanity has always gathered around meals not just for sustenance and physical regeneration, but also as a shared, emotionally-recharging experience involving social connections bound together by food. To him, food is a celebration that serves to "...bring out a certain joy in us."
For several years, Jordan has been sharing that joy through catering. He is part of a core group of co-workers at Elements Catering, some of whom are close friends or family. Thus far, Elements has served a gathering of 300 but, if the need should arise, they can call upon as many as 40 trained people to serve at an event with as many as 500 hungry customers. The flexibility to quickly adjust to any size gathering is a critical factor in choosing the right caterer, something Jordan's team is well aware of and ready to address. Jordan suggests that the correct server-to-customer ratio rests at around 1:10 for a plated, multi-course gathering and at around 1:30/40 for a casual event such as a self-serve, outdoor buffet.
When meeting with potential caterers, one should also ask about the range of dishes and ambiance. Can the caterer serve my family reunion with some tasty burgers and hot dogs as well as a business luncheon for my Japanese customers? How about my daughter's "seaside-themed" six-figure wedding? By maintaining the ability to cater to a wide range of different cuisines and themes, a great caterer knows not only how to prepare a wide assortment of foods but also how to create an appropriate atmosphere that guests can enjoy in tandem with the food selections. A relatively new trend in catering, according to Jordan, is that of infant birthday parties. Elements has catered three of these rare, but fun, events and hopes to serve at more of these playful gatherings.
The variety of dishes is undoubtedly one of the most important factors in choosing a great caterer, as the food can easily make or break your specific occasion. As part of his natural makeup, Jordan continually immerses himself in a world of food culture, surrounded by people who share his love of food and creative desire to add to the global food community. Every meal with friends involves a discussion about new dish ideas or past experiences that could be tweaked and improved upon to create something fresh and unique. He often spends time in online food communities (YouTube has a generous helping of these types of groups) and watching other media to gather new methods and ideas for improving the quality and presentation of his culinary creations. Jordan is fearless in his approach to novel methods of cooking and ceremony, as well as using new or uncommon ingredients. He proudly proclaims that he "doesn't limit himself to anything" when it comes to the exploration of food.
When meeting with a potential client, Jordan will ask questions...a lot of questions. He will spend a sizable amount of time focusing on finding out precisely what experience the customer wants for their event. Catering isn't just about providing a plate of sustenance for the body; it's also about providing a memorable happening for the soul. The true measure of success for a passionate caterer is found in the faces and the comments of those in attendance at the event. Understanding precisely what flavor, texture, presentation, ambiance, and staff's appearance the customer desires is a crucial part of creating the consummate event.
A great caterer should ask you at least three times as many questions as you ask them. They should ask not only about the level of formality but also about detailed service and meal delivery methods. Are the guests to be served at the table, or are they leaning towards a buffet-style event? If buffet-style, then would they like the guests to serve themselves, or would they prefer the staff to attend each station? Is each dish to be served on a separate platter, or is this a single-plate event? Would they favor disposable dinnerware or more high-end dining equipment? It would be impossible to ask too many questions of the client.
While you should also ask about liability insurance and pricing, at the end of the day, the right caterer for your friends, family, or co-workers will have:
a passion for food,
the flexibility to adjust to any size gathering,
a wide range of dishes and ambiance, and
lots of questions
With these bases covered, you've likely locked down the perfect caterer to make your event or gathering something enjoyable and positively memorable for many years to come. Most importantly, your chef's passion for food should be at least as strong as your passion for the people you so carefully chose to come to your gathering.
Sources:
IBIS World, July 2019. Retrieved on February 1, 2020, from https://www.ibisworld.com/united-states/market-research-reports/caterers-industry/
From the kitchen of Jordan Hodson of Elements Catering
Asian Marinated Chuck Roast
Ingredients:
2 Cups of water
1/2 Cup soy sauce
1/2 Cup apple juice
1/4 Cup of mirin
1 Tablespoon sesame oil
1 Cup sugar
1/2 an onion, finely diced
1 carrot, shredded on a cheese grater
1 bunch of scallions
2 cloves of garlic
Salt and pepper
Directions:
In a pot, combine all ingredients and bring to a simmer for about 10 minutes.
Sear a 3-5 pound chuck roast on all sides till well browned.
Slow cooker method: Combine all ingredients in your slow cooker and cook on low heat for about 8 hours or until tender.
Sous vide method: Combine marinade and roast in a vacuum-sealed bag and leave it in a 150-degree water bath for 36 hours.
When the roast is tender, separate it from the liquid, tent it with foil, and let it rest. Add the liquid (with solids removed) to a saucepot and simmer till reduced to about 50%. Ladle some over the roast when you're ready to serve.
Originally printed in the March 2020 issue of Simply Local Magazine
Never miss an issue, check out SLM's digital editions here!