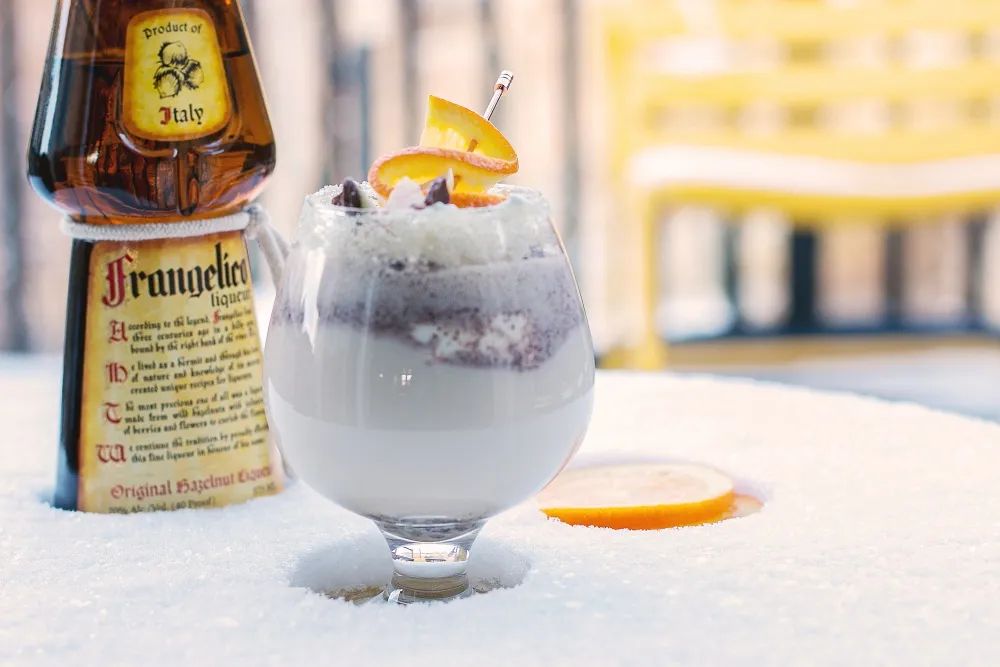 Drinkable Desserts: Palisades Park
January 2022
article & photos by renata haidle
Take advantage of the seasonal presence of peppermint products available in the grocery stores and try this drinkable dessert named after a popular Red Lodge Mountain ski run. Inspired by a long day on the ski slopes, it is equally great as an after-dinner cocktail or as an afternoon pick-me-up. Health-conscious people beware: this drink does not skimp on calories, yet it is tasty enough to make it worth the splurge.
Ingredients:
2 oz Irish cream liqueur
2 oz Frangelico (hazelnut liqueur)
4 scoops of Häagen-Dazs Peppermint Bark ice cream
2 squares of Ghirardelli Peppermint Bark dark chocolate
2 oz coconut milk (alternately, you can use half and half if allergic to coconut)
1 cup whipped cream
Orange slices for garnishing, optional
¼ cup sugar for rimming the glasses, optional
Makes 2 servings.
Directions:
In a food processor, place the ice cream, Frangelico, Irish cream liqueur, chocolate squares, and coconut milk. Blend for 10-15 seconds until the chocolate has been broken into very small pieces. Divide between two chilled 8 oz. glasses rimmed with sugar. Top with whipped cream. Add a slice of orange, if desired. Serve immediately.
Originally printed in the January 2022 issue of Simply Local Magazine
Never miss an issue, check out SLM's digital editions here!