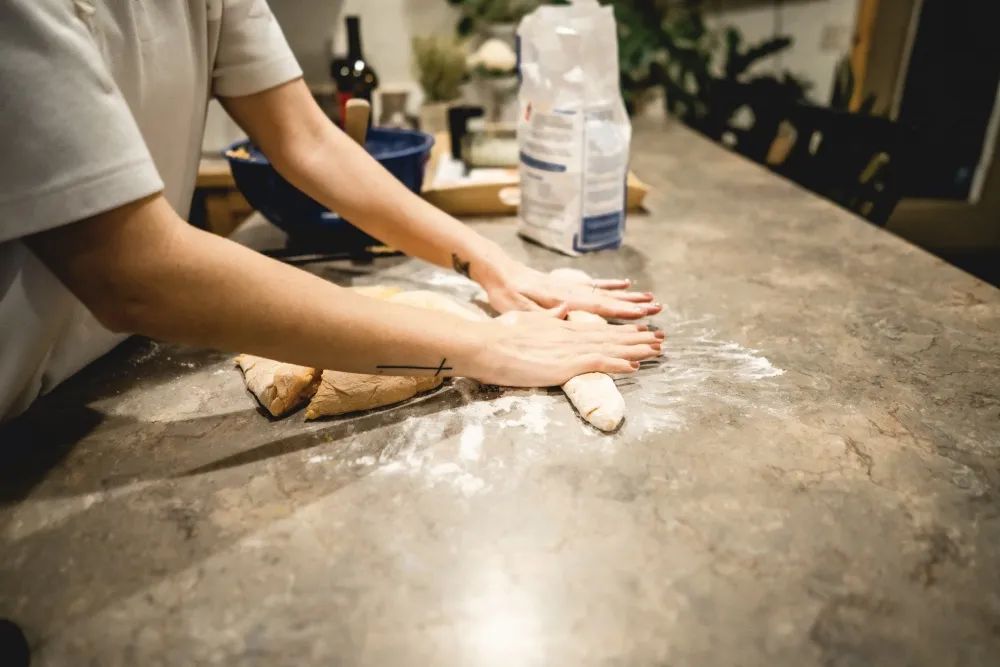 Date Night Done Right: Staying In
February 2023
article & photos by jamie blotske
Dating is spending quality time with an individual you are romantically involved with; meant to be a fun way to interact and get to know one another better on a more intimate level. Dating your person should be an ongoing activity, no matter the relationship's length. Not only is it a way to continue learning about each other, but it also keeps communication lines open and well-functioning. Setting aside time to focus on your relationship in a fast-paced world and culture is vital. Unfortunately, there are plenty of attention-grabbing distractions to deter you from strengthening the foundation on which your relationship stands. Make it a priority to carve out time for a much-needed monthly or weekly date night!
Standard date night ideas include dinner and a movie, attending a concert or theater performance, going for a sunset walk or bike ride, shopping, taking a cooking class… But what about bringing date night HOME? Staying in can be equally as much fun as going out. It could save you some significant cash, as well.
Date Night In: Dinner & Dessert
Planning a date night is especially enjoyable because it's slightly challenging, yet presents an opportunity for creativity, which is the best part of the process. I recently stumbled upon a Pinterest blog titled 101 Date Night Ideas that aren't Dinner & a Movie. So take one of those ideas, put your twist on it and bring it home!
A favorite date night activity is dinner (followed by a yummy dessert, of course), but not just eating dinner together, but making dinner together! And I'm not talking about spaghetti and meatballs here (although there is nothing wrong with that!). I'm talking about a new recipe, preferably one that seems a little complicated or that we would never attempt on our own. Again, Pinterest can be your friend here, as it holds many different dinner recipes.
Ok, imagine with me now… you and your loved one are in the kitchen with a new recipe to try and all of its ingredients, some jazz music lightly playing in the background, a glass of cabernet in your hand, and a list of 10 questions you intend to ask one another while you cook. It sounds like the makings of a pretty fantastic date night.
My husband and I made this dinner recipe a few years ago on our anniversary. It was super fun to make and incredibly delicious! Give it a try:
Sweet Potato Gnocchi with Sage Browned Butter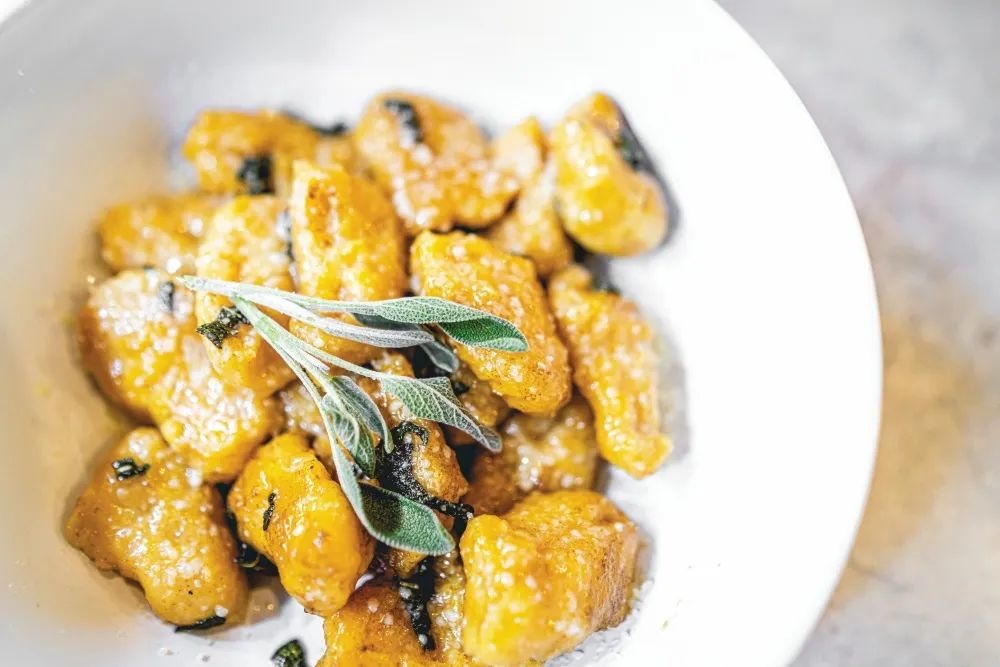 Ingredients:
2 large sweet potatoes
12 ounces ricotta cheese
1 Cup grated Parmesan cheese
2 Tablespoons brown sugar
½ teaspoon ground nutmeg
2 teaspoons salt
2¾ Cups all-purpose flour
1 Cup unsalted butter
6 Tablespoons chopped sages plus whole leaves for garnish
Directions:
Using a fork, prick sweet potatoes all over. Microwave for 5 minutes or boil in water until softened. Peel off the skin and put the flesh into a large bowl. Mash together with a fork or mixer.
Add ricotta, Parmesan, brown sugar, nutmeg, and salt to the sweet potato. Mix together until fluffy.
Add flour (½ Cup at a time) and mix with a wooden spoon. Stop adding flour when the dough forms.
Dust a clean counter with flour. Pour dough onto the counter and knead it into a smooth ball. Cut into 6 even wedges. Starting with one wedge, roll into a log and then into a long strip about 20 inches long. Cut the strip into 20 pieces, no longer than 1 inch. Roll each piece into a smooth cylinder. Add flour to a baking sheet. Place formed dumplings onto a baking sheet while you make the rest of them. Repeat with the rest of the dough wedges.
Fill a large pot with water and set it over high heat. Add 1 Tablespoon of salt to the water. Once boiling, add 1/3 of the gnocchi. Cook until the gnocchi float to the top, about 5 minutes.
Grease the baking sheet with nonstick spray. Remove cooked gnocchi from the water and drain on greased baking sheet. Repeat with the rest of the gnocchi.
Add 1/2 Cup of butter to a large skillet. Place over medium heat until the butter has browned, about 8-10 minutes. Add 3 Tablespoons of chopped sage. The butter will foam. Gently stir the butter and sage until the foaming has stopped. Add 1/2 of the gnocchi and cook until the gnocchi has heated through, about 5 minutes. Pour gnocchi into a serving dish. Repeat with the rest of the butter, sage, and cooked gnocchi. Serve immediately.
Originally printed in the February 2023 issue of Simply Local Magazine
Never miss an issue, check out SLM's digital editions here!