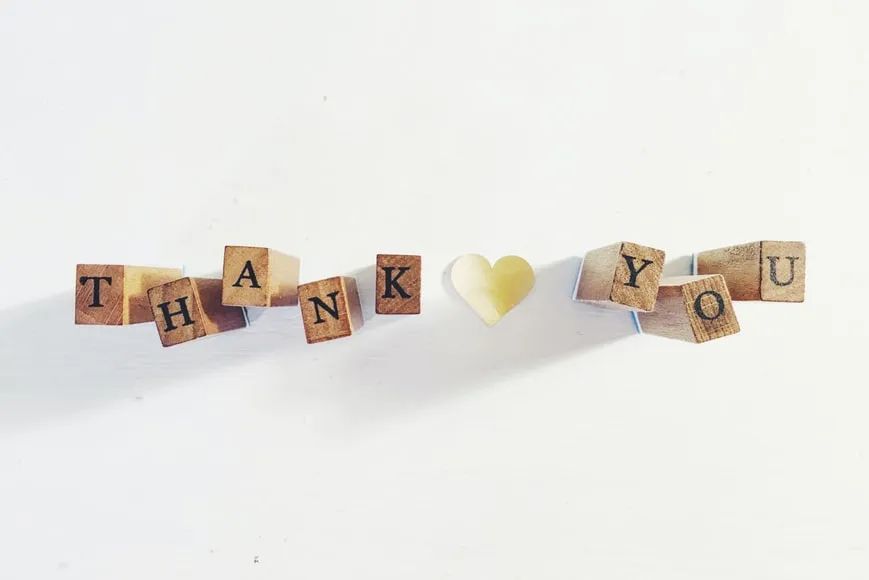 Custodian Appreciation: Meet Robert Ybarra II
December 14, 2021
Custodians are working tirelessly throughout our community to keep our schools clean and functioning. Their task list alone would overwhelm many. It's a BIG job, as I learned visiting with Robert Ybarra II, Head Custodian at Medicine Crow Middle School. Let's learn more about Robert's positive, go-getter attitude, how he brightens students' and staff members' days all while crossing off the many items on his seemingly never-ending To-Do List.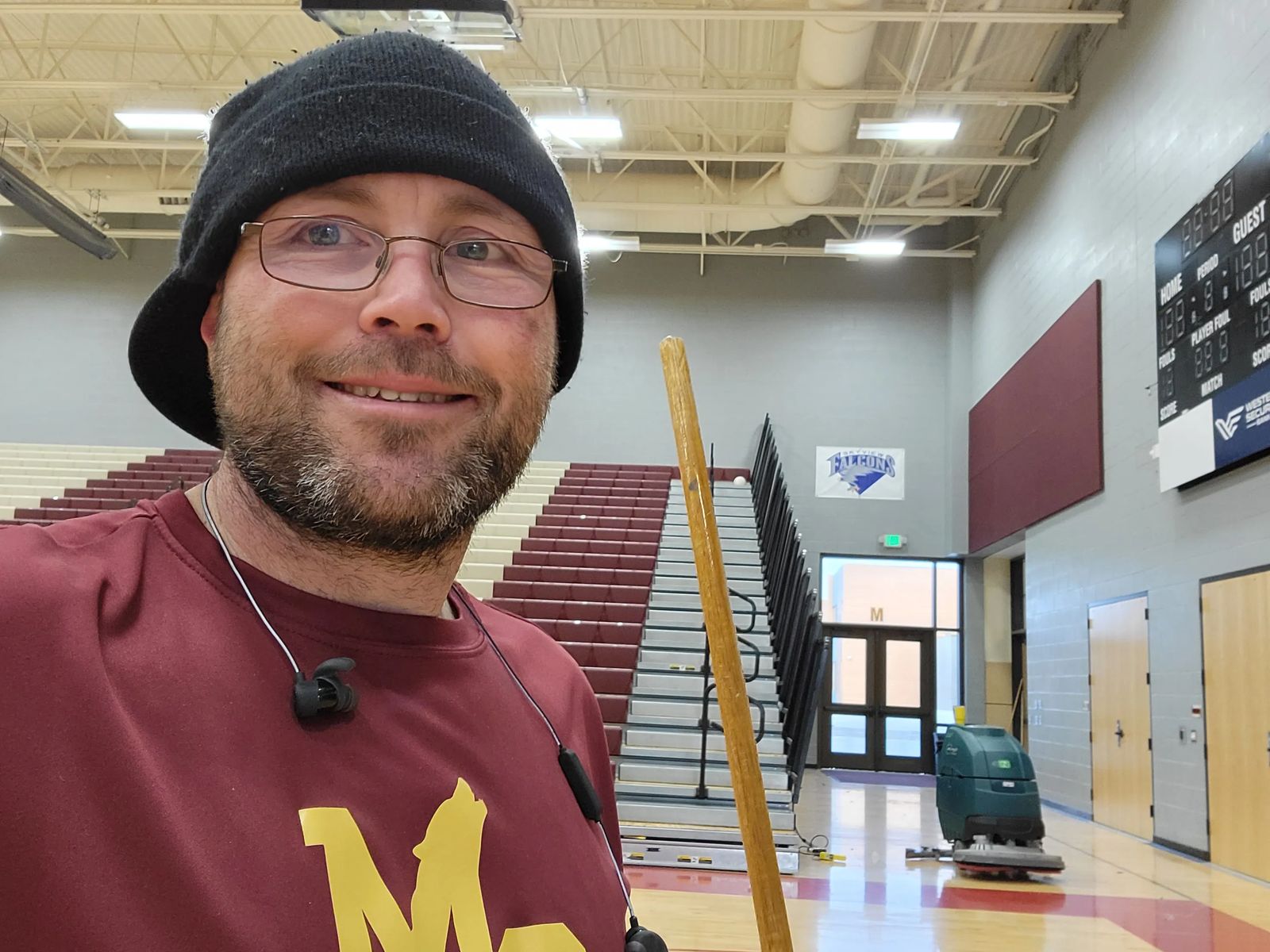 "My purpose is to make everyone the best they can be. That is how I inspire our kids and our custodial crew. Lead by example. It shines brighter than any words!" -Robert
Robert Ybarra II, originally from Billings, grew up in Florida, but decided to move back to the area in 1998 after college. Working in a Home Depot, Robert explained, "Concrete was my family's trade and I started working more and more with my Dad and Grandpa. My Grandpa used to tell me, 'If you learn this skilled trade, you may never be rich, but you will always eat.' To this day, that is some of the best advice I have ever received."
Shortly after that, Robert started his own concrete company, Classic Concrete. And while he enjoyed it and was successful, the physical labor began to take a toll on his body. Having been recommended by various friends to substitute in the district, he finally went for it. "It was then that I realized money means nothing if I am going to hurt all the time. In fact, it is pretty overrated. I want to be fishing creek bottoms when I am 70 and not be in pain."
Three years later, Robert was hired at West High. "I knew from the start I wanted to be a head custodian," and just a few years more, he was hired as the Head Custodian at our gorgeous new middle school, Medicine Crow.
Robert soon discovered what a BIG job he had taken on! "Five acres of school, 800 or more people through the door every day, and you are essentially on your own. Our job duties fill an entire sheet of paper!"
Robert shared that during the year days fly by, and he's continually "putting out fires," figuratively speaking! On average, Robert walks nine to 13 miles every day. "I have cleaning duties and areas I take care of, but a lot of my time is spent like a general handyman. You hit the floor every morning with a list of things to investigate, fix and repair: lockers, pencil sharpeners, desks, chairs, vacuum cleaners, flag poles, as well as, lawn mowing, air handler maintenance, boiler room maintenance, and snow removal." His To-Do List is literally endless.
In the summers, while buildings are empty of children, the custodians still have a lot to do. "We take great pride in the fact that nearly every inch of this building and its furniture is deep cleaned [during the summer months]."
Robert also had a shoutout for the night custodial crew. "They are the ones that really make this place shine when most people are sleeping. They have a great attitude, are very approachable, and are willing to go the extra mile…. I am also very fortunate to have a school full of teachers and kids that care. I tell people all the time, it takes a lot of eyes to run this place. I could never do it on my own."
Beyond cleaning and maintenance, Robert also has a lot of positive interaction with the students. "What I love about my job is 'showing' the kids how to have a positive attitude." He continued, "My entire day is full of fist bumps, hellos, smiles, how was your night, how was your weekend, and have a great day. You have to lead by example. Kids are drawn to consistency and positive vibes. You just have to provide them with that."
He is a fountain of motivational quotes and life lessons that he freely shares with the students. "I go out of my way to make every one of them feel welcome and important. I have my sports buddies, Star Wars buddies, rockhound buddies, and my outdoor buddies; it's all about finding what makes them tick, what makes them smile. Once you find that out, it's easy. You just sincerely care about what they care about. I am not sure exactly what the blueprint to caring is but I know it starts in your heart and I know people can tell if you are genuine or just going through the motions. Kids really pick up on that. It's as simple as complimenting their shirt or their bike, then you are in and can start making a difference because they know you care about them. I tell them it's the little things that make the difference."
And throughout the halls you'll hear Robert greeting the students and reminding them to speak respectfully. "If we all say hello and we are all kind, it's like dominoes; everyone's day is better. I tell them your mind is powerful. You can choose to make your day great. I teach them positive ways to speak. You don't have 'problems,' you have situations and there are solutions to situations. I don't believe in stress, but I do believe in concerns. Words like 'shut up' have negative connotations and they will do you no good! Doing these things, saying these things, approaching challenges this way really works and they are powerful ways to live your life. Once they start doing that, once they start feeling the difference it's breathtaking. Most don't get it right away, heck I didn't get it right away, but it works, it's life-changing, and someday I believe it will sink in. Consistency and positivity will win out."
While Robert does a great job uplifting students and staff, at the end of the day, it is a tough job at times. When asked how he handles it, Robert responded, "I do my best to handle tough situations with integrity and grace. As custodians, we do not get to dictate the structure we can only react to it. Yet in a lot of ways, we are ultimately responsible for how the building looks and functions." This, Robert pointed, is similar to many parts of our lives. A good New Year reminder:
"Most of us can't control what or how things happen in life, but we can control how we react or how we respond. A positive attitude is a pretty awesome weapon to have at your side to be able to move forward in the most productive way possible."