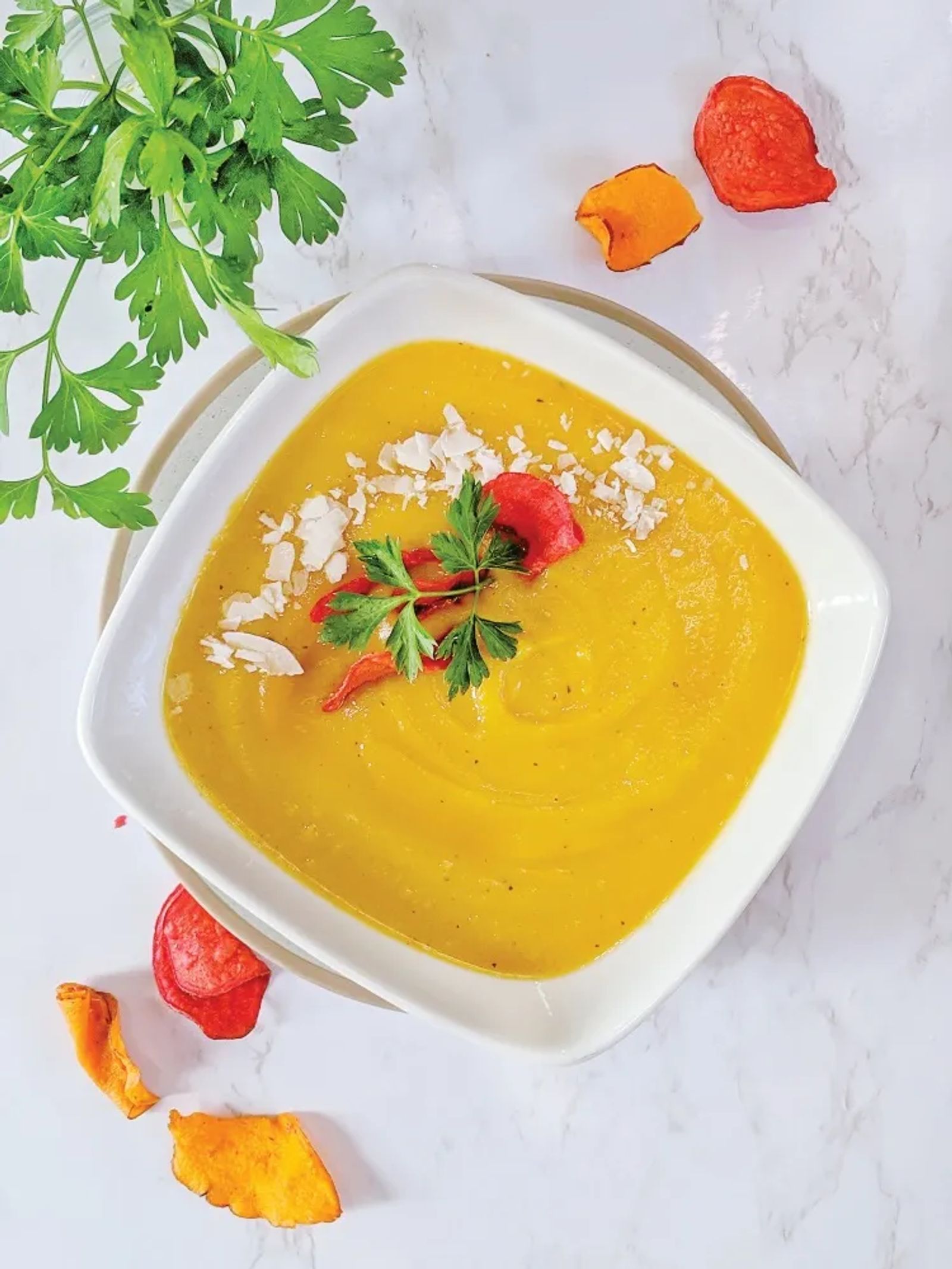 Curried Sweet Potato Soup
January 2021 | by renata haidle
This creamy and fragrant soup is the perfect comfort food on a cold, snowy day. The sweetness of the onions and potatoes is enhanced and complemented by the spicy curry flavor. Very easy to make; it takes less than an hour from start to finish.
Ingredients:
1lb sweet potatoes (you can substitute yams if you prefer)
1lb russet potatoes
1 Large sweet onion
1 Tablespoon Himalayan salt
2 teaspoons garlic and herbs seasoning (salt-free)
2 teaspoons hot curry powder
½ teaspoon freshly ground pepper
½ teaspoon ground cinnamon
A few coconut flakes, pomegranate seeds, or fresh parsley leaves for decoration.
Directions:
Fill a 3-quart saucepan halfway with water (48 fl oz). Peel and cube the potatoes and the onion. Add the vegetables and all the dry spices to the saucepan, mixing gently. Bring to a boil, then reduce the heat to medium-low and simmer for 30 minutes, or until the potatoes are tender when poked with a fork. Set aside for 10 minutes. Using an immersion blender, purée the soup to a smooth consistency.
Pour into bowls and garnish with coconut flakes, pomegranate arils, or fresh parsley leaves.
Yields 4-6 servings.
Originally printed in the January 2021 issue of Simply Local Magazine
Never miss an issue, check out SLM's digital editions here!