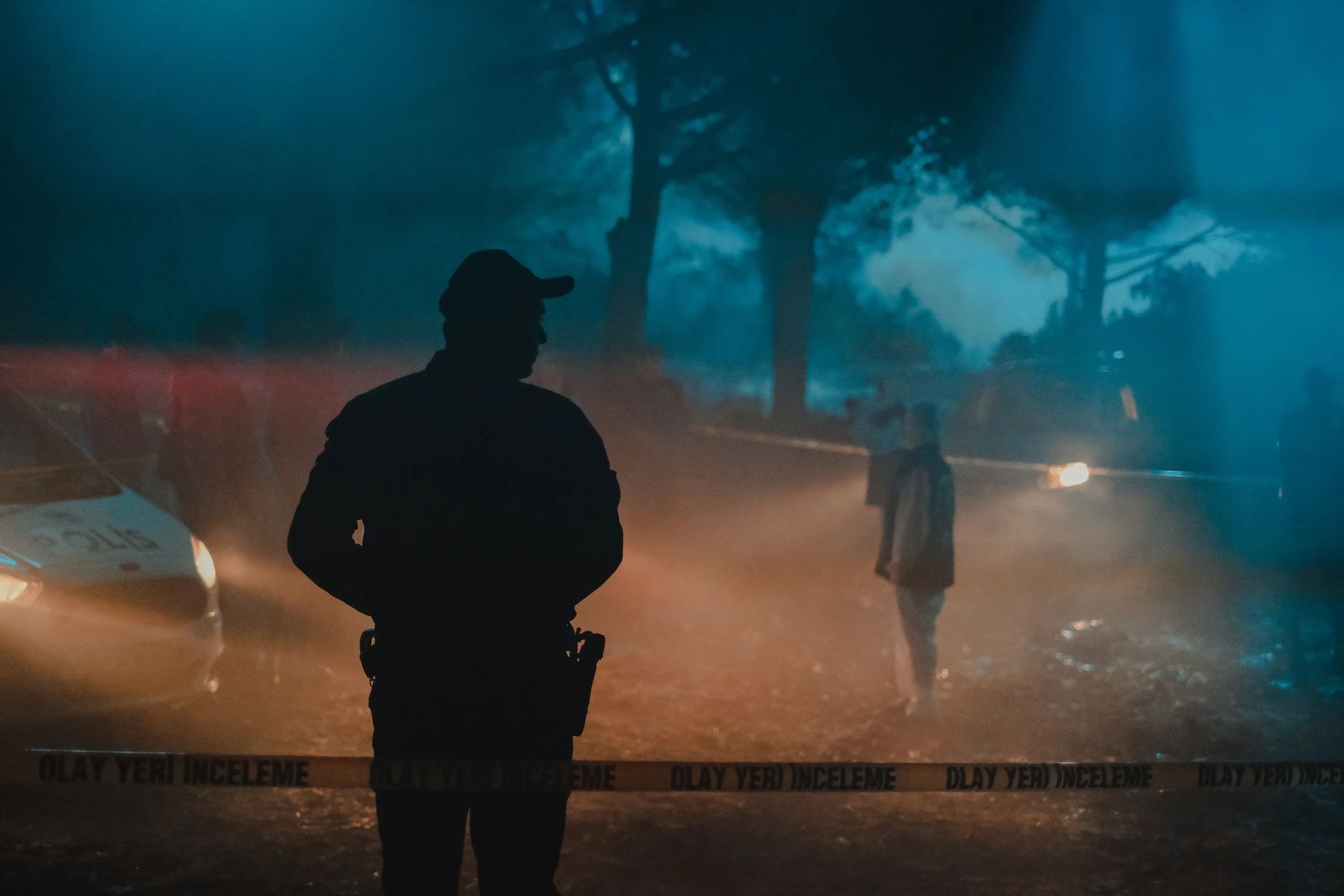 ONCE YOU SEE IT, YOU CAN'T UNSEE IT! Crime Prevention Training Sticks with You
November 2022
by Daniel J. Brooks, Business Advocacy Director
Admittedly, I've been sucked into a clickbait ad or two, discovering Tom Cruise's middle tooth, searching for a paranormal picture's hidden visage, or chuckling to myself after being duped into a Rickroll. Truthfully, the promise of never "unseeing" an interwebs thing always falls short, evanescing soon after closing the browser.
Something I CAN'T UNSEE is CPTED (pronounced sep-ted). CPTED is crime prevention through environmental design, and it is the effective use and proper design of the built environment that can reduce the fear and incidence of crime and improve quality of life. After attending the Basic 5-Day CPTED training, I'll never look at my surroundings the same way again. CPTED training gives you a new level of situational awareness that you can apply at work, home, anywhere.
Now I see safety in the built environment, the gestalt of CPTED's component parts: natural surveillance, natural access control, territorial reinforcement, and maintenance. Can people in a parking lot see and be seen? Or is there bad lighting and multiple ambush points? Does the space consciously and unconsciously help users navigate? Does a business effectively communicate their ownership? The answer may surprise you!
Partnering with Downtown Billings, the Billings Chamber of Commerce has completed almost 50 CPTED security surveys of our businesses. We're pretty good at identifying trouble areas and making property improvement recommendations. But we can't be everywhere at once, so we HIGHLY recommend businesses, non-profits, government, and anyone remotely interested in improving safety to attend CPTED training.
We're hosting the National Institute of Crime Prevention (NICP) on May 22 – 26, 2023, in Billings for the Basic 5-Day CPTED training. If you want to learn how to make your work, home, anywhere safer, you need to register, or delegate someone from your organization, to attend.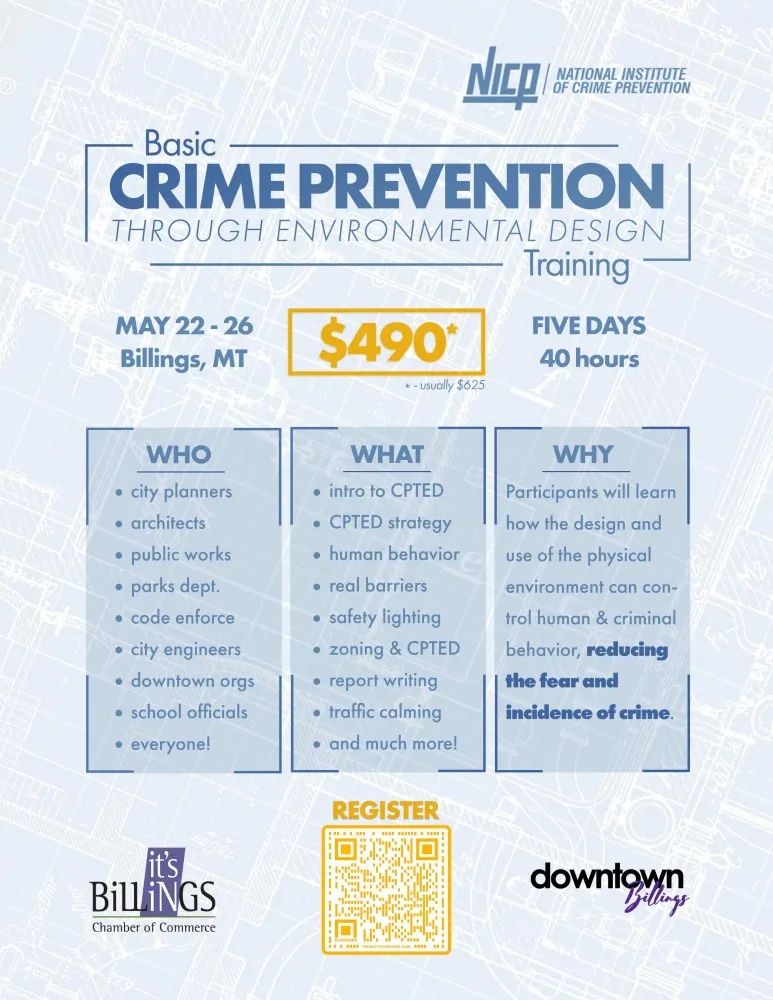 Come learn how to see crime prevention everywhere. You won't regret not being able to unsee it.
Originally printed in the November 2022 issue of Simply Local Magazine
Never miss an issue, check out SLM's digital editions here!