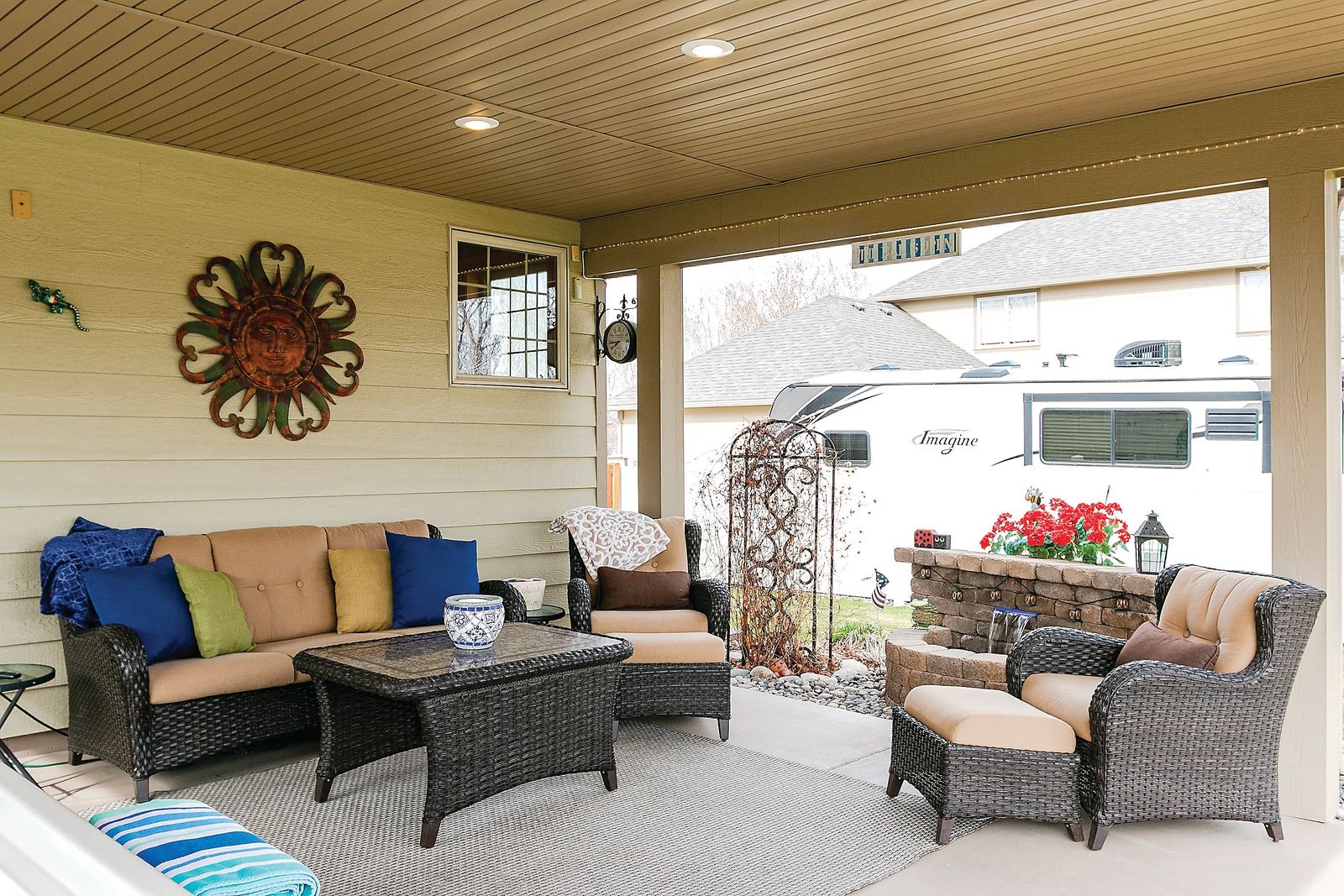 Creating the Perfect Patio
June 2021
by stephanie toews | photos by renata haidle
Hello sunshine, it's time for patio season!
A well-designed patio can be an outdoor extension of your home's square footage and family's relaxing and entertaining space.
Take a look at one local family's happy place and find inspiration for creating a patio paradise all your own.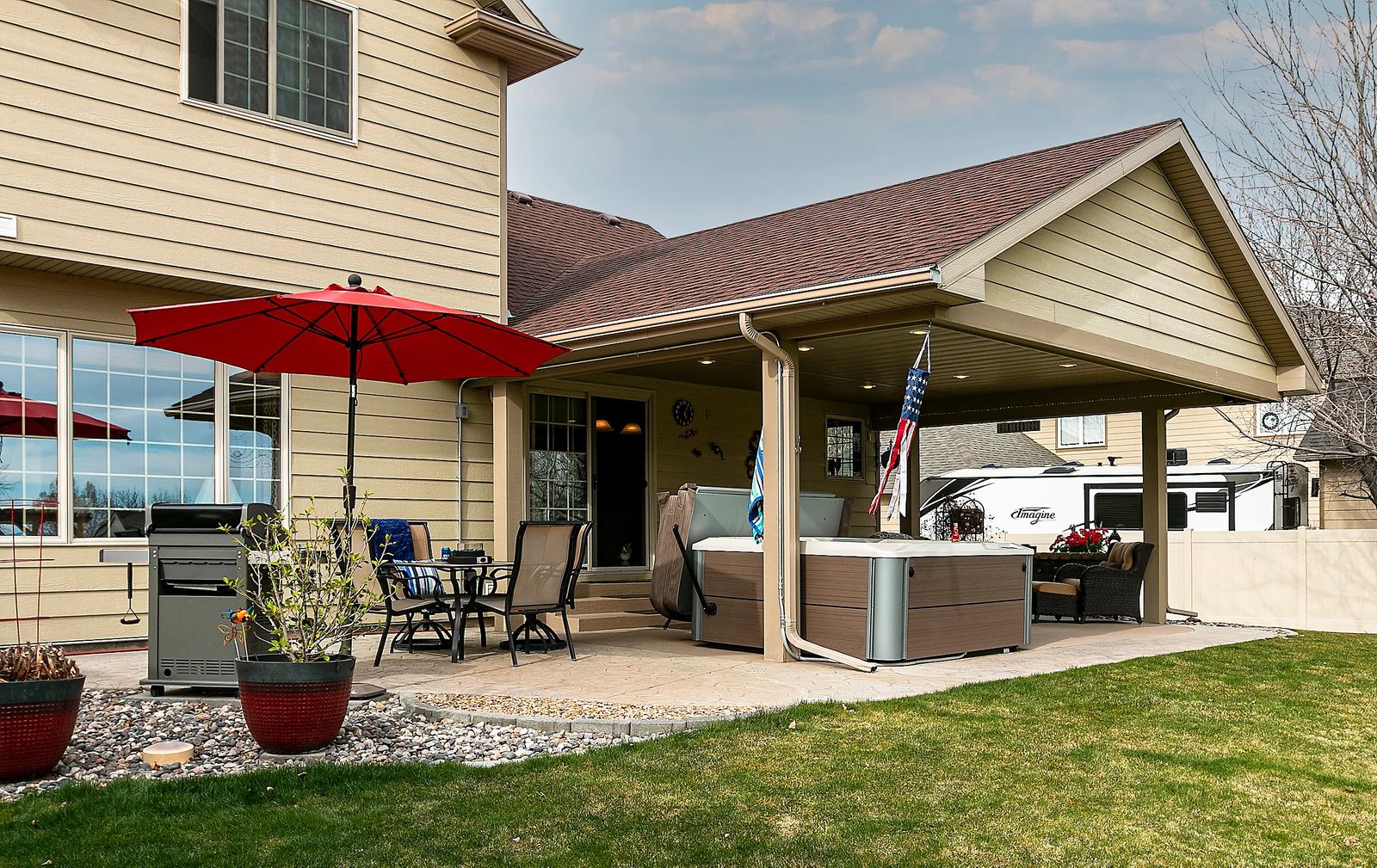 From a small concrete, not quite right, pergola-covered patio to an expanded covered space, this patio has become a favorite summertime place to be.
When one local family moved into their home 12 years ago, it had a very small concrete patio covered by a pergola with slats facing the wrong direction to effectively provide shade from the sunshine. After enlisting Image Builders to build a covered patio and Carlos Concrete to pour an extended stamped concrete pad, these changes have made all of the difference in the world. Their patio has become their favorite summer place for a morning cup of coffee, evening drink, or weekend hangout.
Cover it Up
The most monumental thing you can do is put in a covered patio. In doing so, you'll be given an outdoors summer living room protected from the elements. It can rain at night and the cushions will be dry in the morning for a cup of coffee on the patio.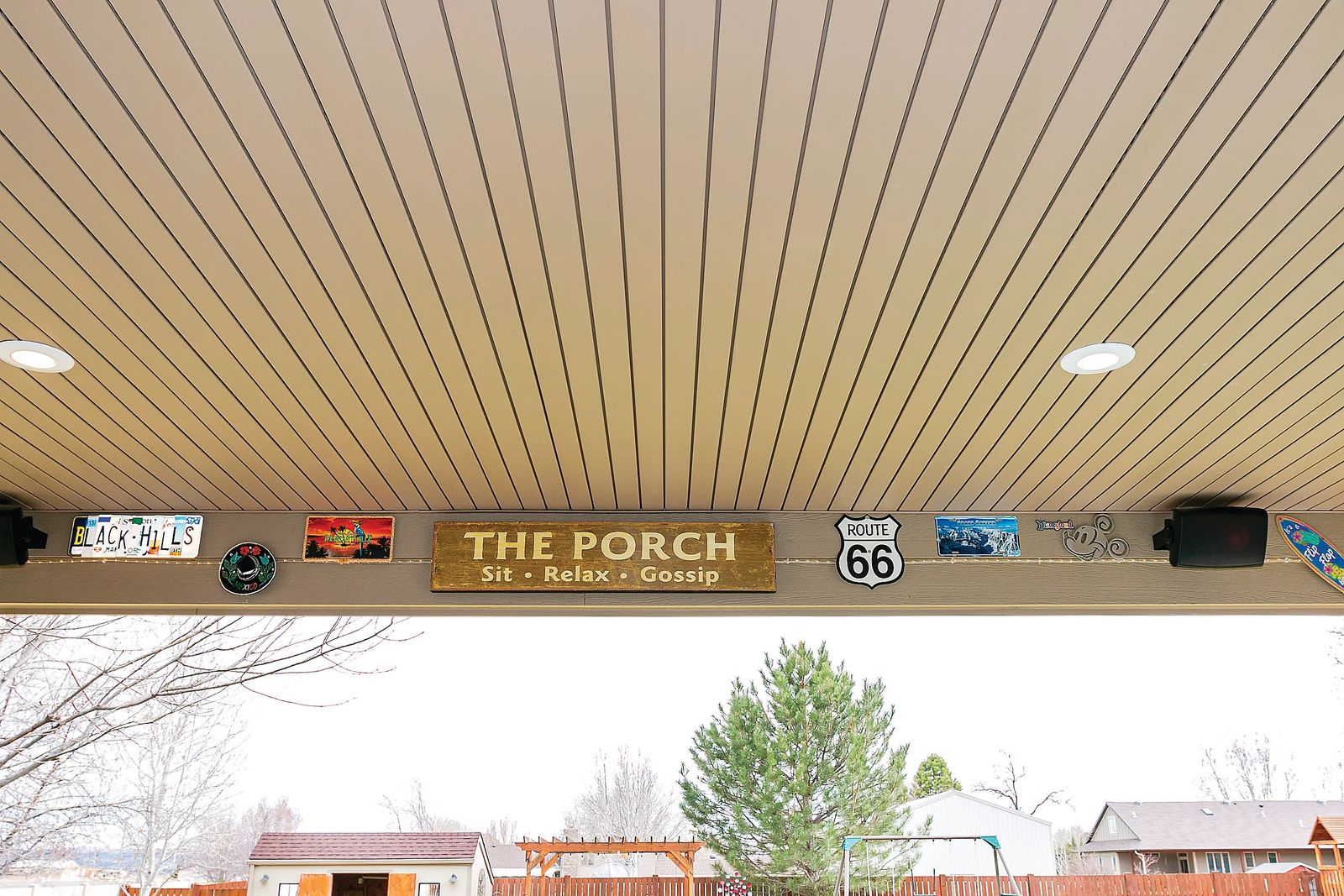 Souvenir signs from travel adventures displayed on the back porch are a great way to add personalization to an outdoor space.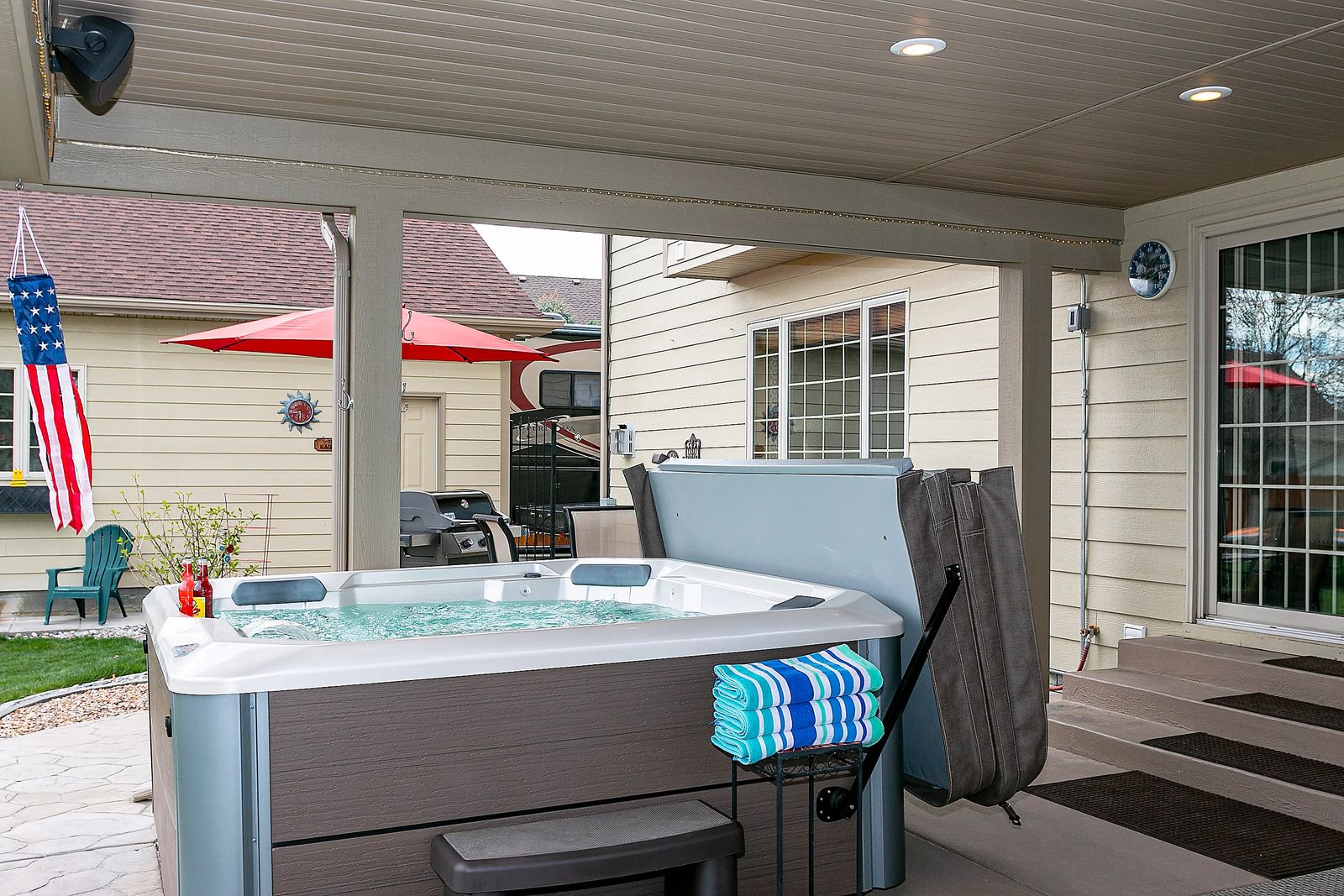 A hot tub is a relaxing addition to any covered patio space and will last longer when it's sheltered from the elements.
For areas of the patio that aren't covered, the addition of an umbrella and a table and chairs will make for a comfortable outdoor dining experience from spring all the way into fall.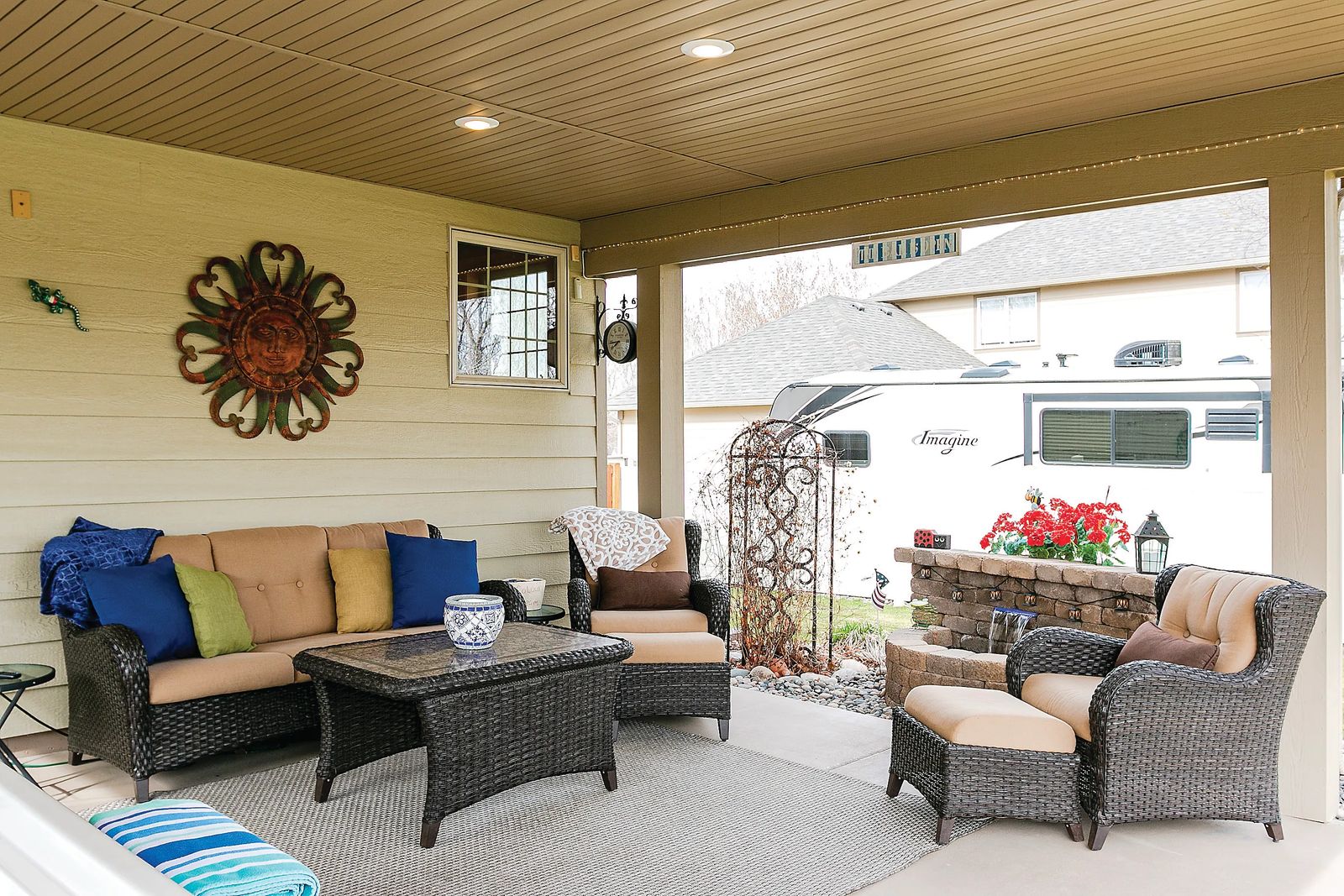 Making an investment in comfortable, quality outdoor furniture, cushions, and pillows can be as important as the time and investment spent selecting your indoor furniture. If your furniture is comfortable, you'll be drawn to it, wanting to settle in and spend more time outside enjoying it. When you have a covered space, your furniture and cushions will not need to be covered up between uses and they'll last longer.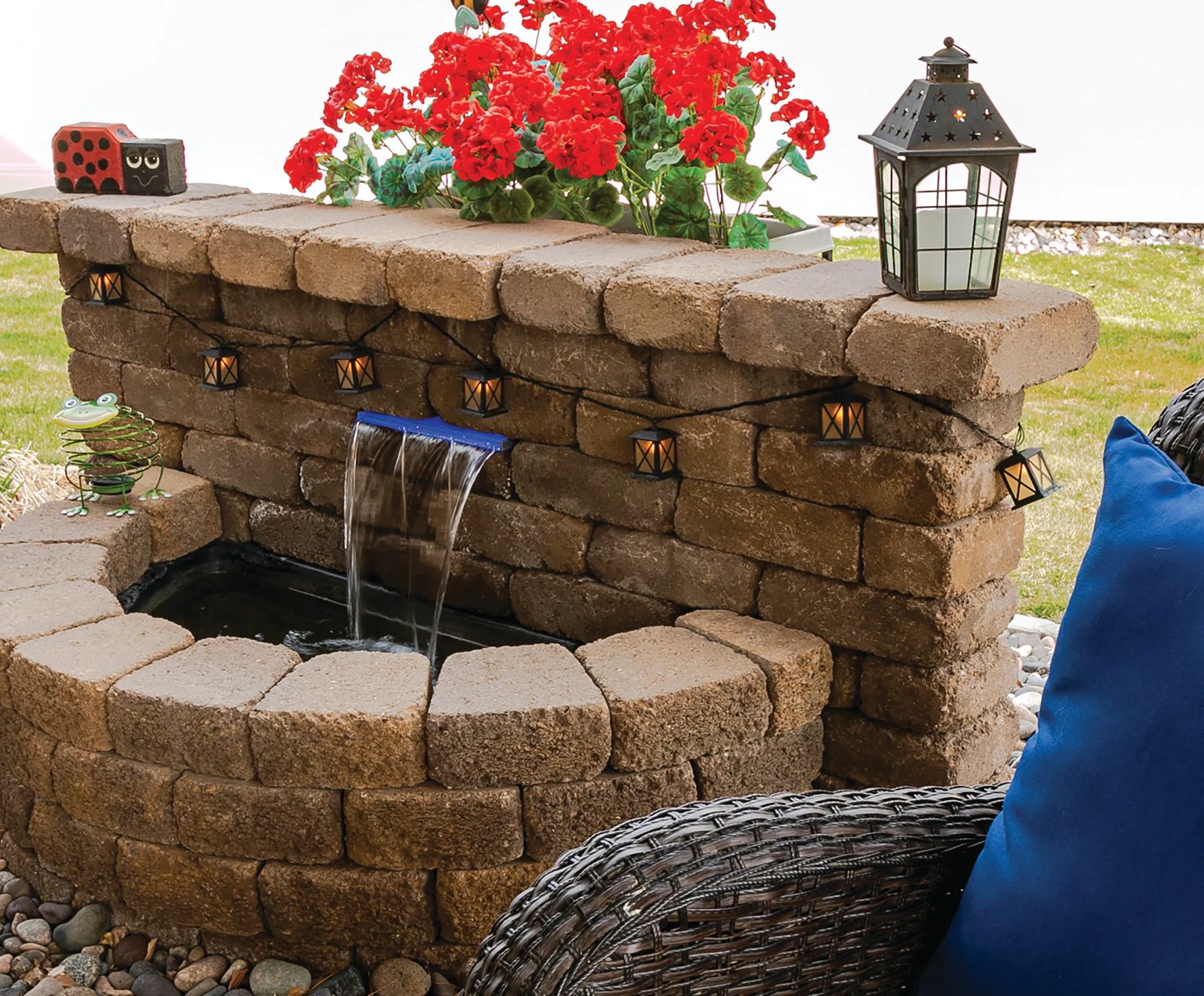 The homeowner constructed this fountain after spotting something similar at the hardware store and thinking, "Hey, I could build that myself." It's a very low maintenance water feature, simple to winterize, and replacement parts can be ordered online as needed.
These are just a few patio perks anyone can implement and are sure to create a summer you'll never forget.
Originally printed in the June 2021 issue of Simply Local Magazine
Never miss an issue, check out SLM's digital editions here!