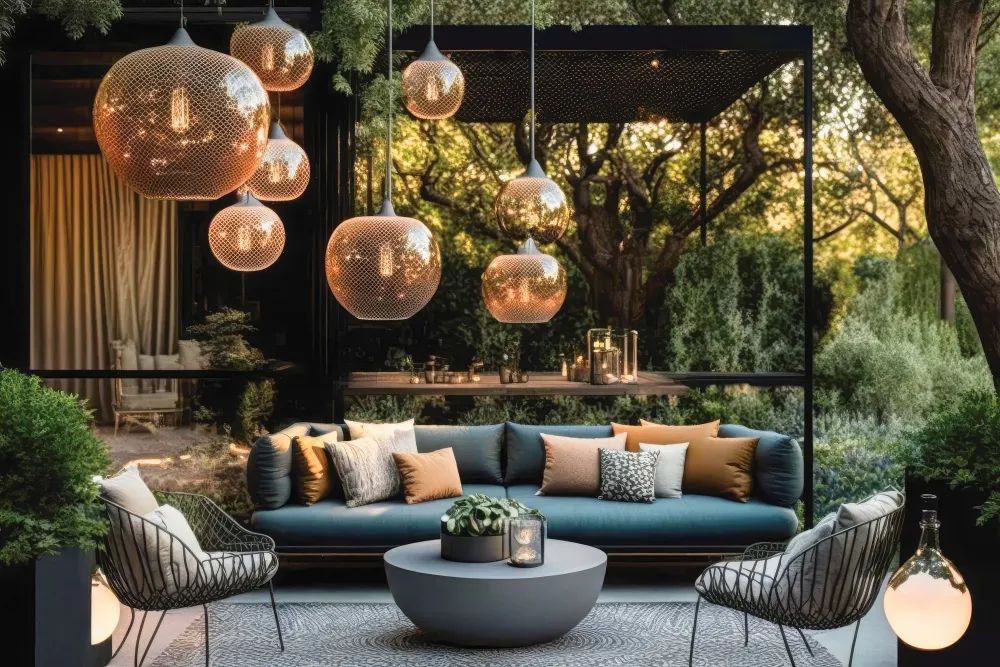 Creating a Backyard Haven
June 2023
Welcome to Montana's summer season! The easiest way to enjoy the outdoors is by stepping into your own backyard - somewhere you can sit and drink your morning coffee, relax after a long day working in the yard, or host friends for a fun dinner on the grill. You don't have to have a large deck or professionally landscaped lawn to create a desirable spot for your family and friends. Just make it your own.
Here are some tips for creating your own backyard haven. 
Outdoor Lighting
This is the easiest way to create a relaxed mood for a late dinner on the deck. String up fairy lights or outdoor string lights around the patio or deck. You can string them across trees or above a table to sit and enjoy the atmosphere after the sun sets. We only have blooming plants and leaves on the trees for a few months in the year, so show them off with solar accent lights; lanterns create ambiance, too, place a battery-operated candle inside the lantern on a timer so it will glow every night at the same time.
Fire Feature
Even in summer, Montana can get chilly at night, so you can't go wrong with a fire feature. We're talking stove, bowls, or even a column. There are many options at different price points and varieties: wood burning, natural gas, or propane. The best part about adding a fire feature is that it can be used past the summer months to roast s'mores or for warmth on a cool fall night. Surround it with some comfortable seating, and you're good to go to enjoy the sunset by the fire with the people you love.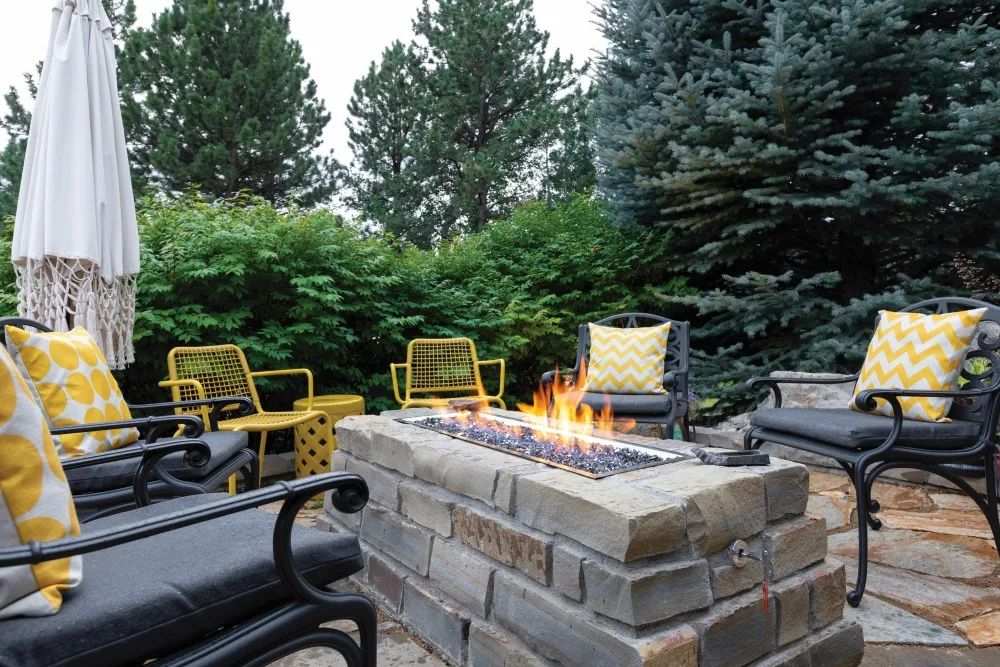 Photo by Nathan Satran
Dare to Be Different
Your interior style preferences don't have to be married to your exterior choices. You can be adventurous with color and patterns in ways you might not be indoors. For example, use bright-colored patio furniture, throw pillows and blankets, and flowers in pots around your deck. If you prefer neutrals, use a cream or gray color scheme and select neutral colors for your cushions. Make it what you want, and keep it fun! 
Add Greenery
Sitting out on your patio or deck surrounded by sweet-smelling flowers or green trees can be such a joy! Check out local nurseries and stock up. You can put them in the ground, planters, or window boxes. The options are endless, and our favorite way to ring in the summer. If bright flowers aren't your thing, surround yourself with plants and trees. You can't go wrong when adding plants and flowers to your space. You can even include plant varieties that attract butterflies to (or naturally repel mosquitos from) your backyard haven. 
Photo by Nathan Satran
Lawn Games
There is something so nostalgic about playing lawn games in the summer. We look forward to this part of summer every year. Up the fun at your next big celebration by adding a few backyard games to your repertoire. When we think of lawn games, cornhole or ladder golf usually come to mind, but there are so many options! Giant yard Jenga, bocce ball, and horseshoes, to name a few. No one will want to leave your backyard this summer because it will be so much fun!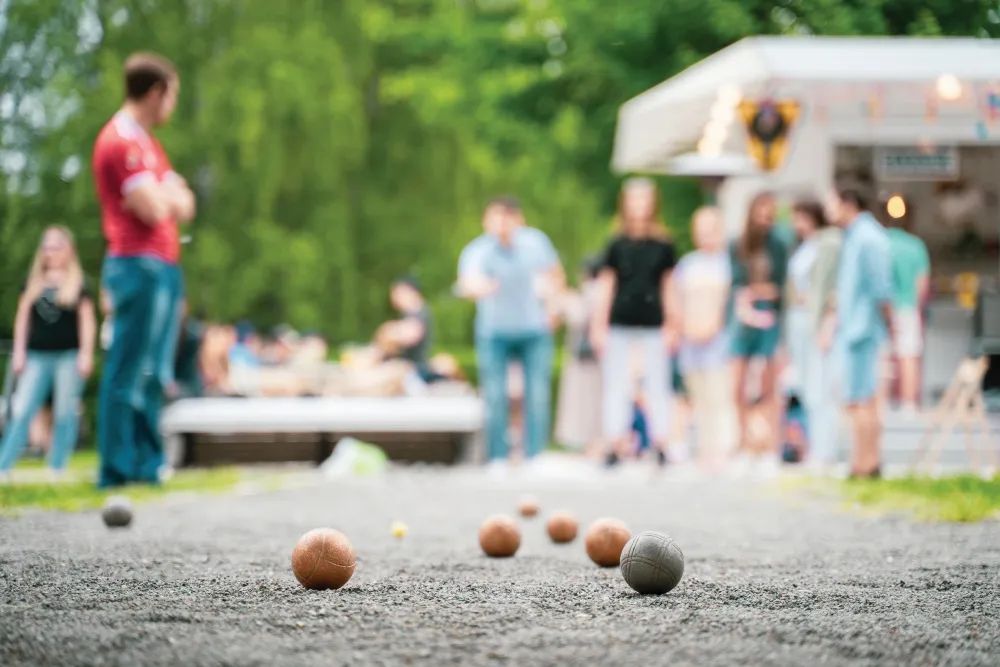 Create an outdoor fruit and vegetable garden.
Make yourself an outdoor garden to coax yourself into eating healthier during summer. Grow tomatoes, cucumbers, squash, raspberries, strawberries, and even kale! If you don't have a big piece of land for planting? No worries! Plant in pots on a small porch or deck and still get excellent results. It is so rewarding to cook something you grew yourself and have food in your backyard so you don't have to run to the grocery store.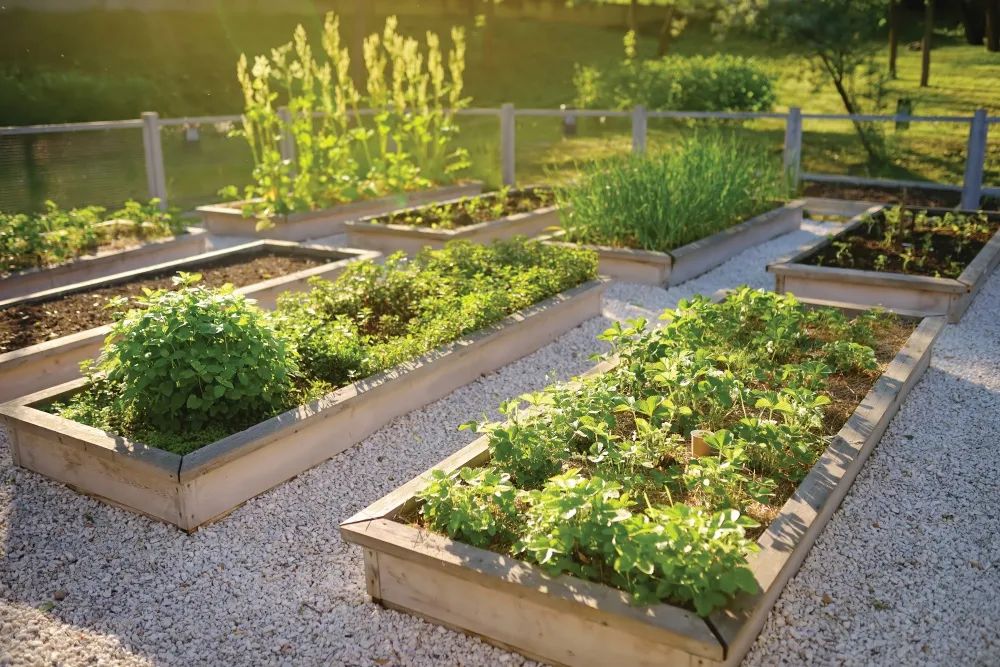 Originally printed in the June 2023 issue of Simply Local Magazine
Never miss an issue, check out SLM's digital editions here!