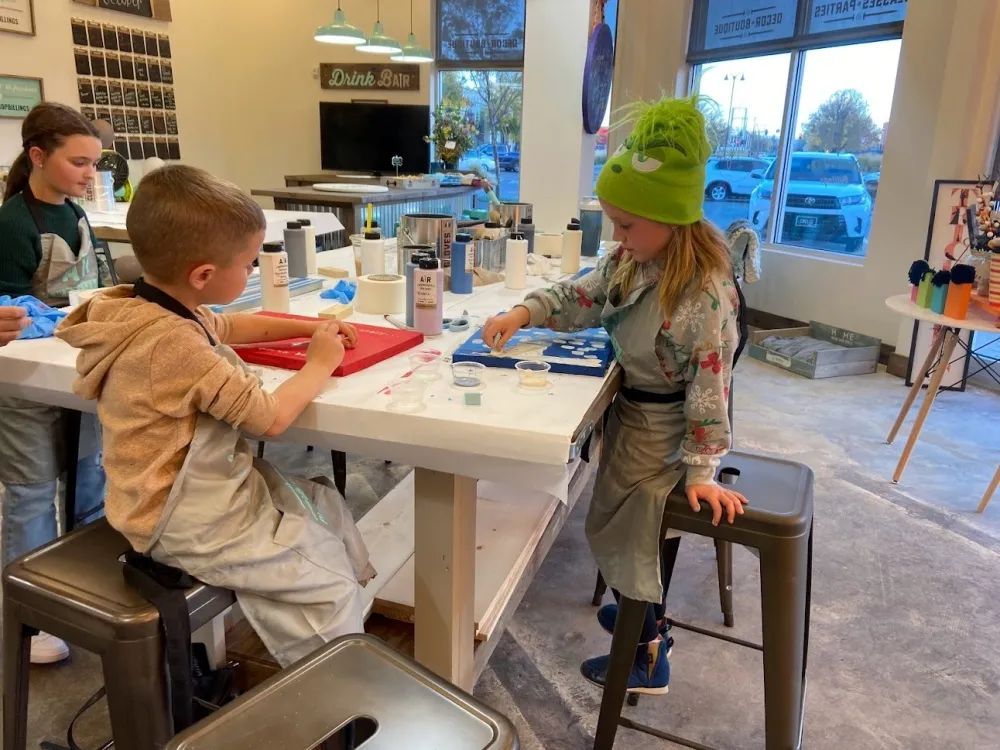 Billings Chamber Member Spotlight: Crafting a New Kind of Holiday Fun
December 2022
by Hannah Olson, MSPR, Communications and Marketing Director
Nestled among the shops in midtown Billings is a brand-new business that provides a haven for DIY experts and encourages even the most lackluster crafter to find the perfect creative project. The Billings Chamber of Commerce is excited to introduce AR Workshop - a locally owned DIY studio and boutique offering an array of hands-on classes in a comfortable, welcoming space perfect for folks of all ages and abilities.
The Billings shop is owned by husband-and-wife team, Jean and Lee Candee. Jean recently retired from a 32-year career as a science teacher in the western Montana town of Savage when Lee was transferred to Billings for his full-time job with Agri Industries. In search of her next step, Jean knew she wanted to do something creative. After visiting a craft workshop with her sister in Oregon, Jean was inspired by the possibility of opening her own business where people could come and share in her love of crafting.
After some research, Jean discovered AR Workshop, founded in 2016 by two women in Pineville, North Carolina. Since its inception, the AR concept has spread far and wide, with over 150 locations in 32 states. Jean found their franchising plan to be the right fit for her and her husband. The company provides plans for the store setup, even for the workshop tables, which the Candees built themselves. A lifelong crafting enthusiast, Jean knew this was the next step for her life.
Jean introduces Lee as her CFO, as he has found his place running the financial side of things, while Jean operates the crafting side of the business and leads the numerous workshops with customers. The Candees thanked the Chamber for welcoming them to the community and helping them build connections and find resources. "Also," Jean explained, "people here are really friendly and seem excited to try something new—like us!"
From crocheted "chunky blankets" to hand-painted décor, there is a project for everyone at AR Workshop. They offer corporate parties, team building, birthdays, virtual events, bridal showers, bachelorette parties, fundraisers, baby showers, and anything else you can imagine. "You have the fun, and we clean up the mess," Jean smiled as she talked about the fun her guests have at their parties and events.
The boutique in the shop features a perfectly curated collection of locally handcrafted goods from artisans throughout the region. Jarred butters and jams, homemade candles, embroidered kitchen towels (with a comedic touch by Jean's mom), and gift sets from projects made in the shop are just a few items available for purchase.
"We have literally dozens of different holiday designs and projects. You can make home décor, gifts, or just come in and have a new kind of holiday party," Jean noted.
Register for a class at www.ARWorkshop.com/Billings for a fun holiday outing, or sign up in person at 1603 Grand Avenue, Suite 250.
Originally printed in the December 2022 issue of Simply Local Magazine
Never miss an issue, check out SLM's digital editions here!