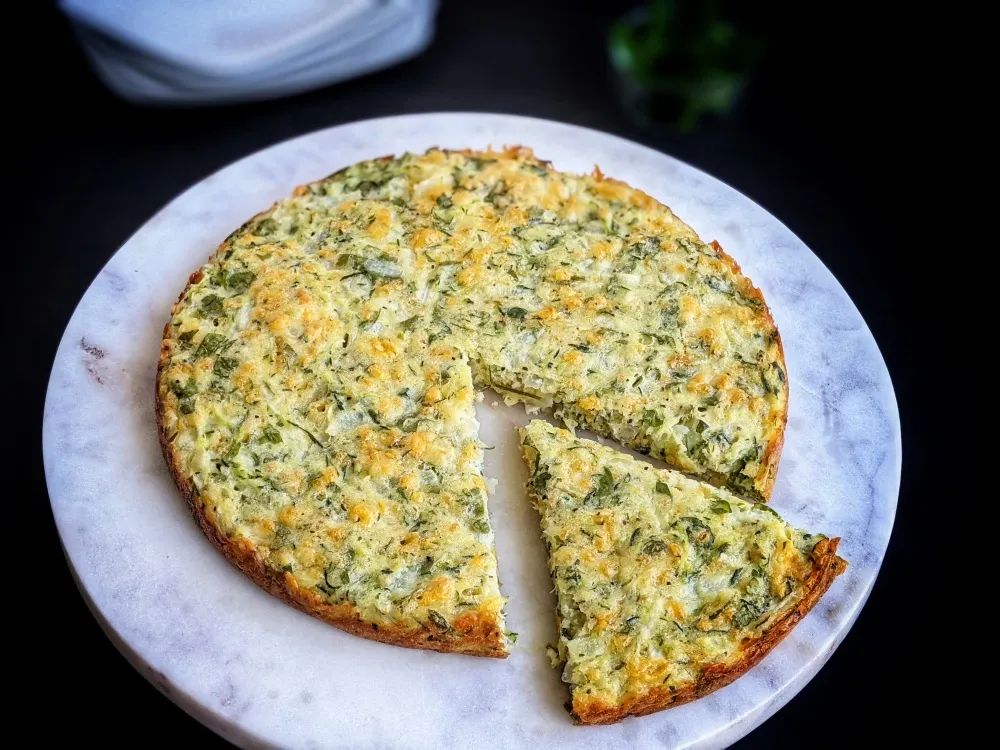 Cook This: Zucchini Frittata
September 2022
by renata haidle | recipe courtesy of carol kelly 
Zucchini is extremely easy to grow in our climate. Over the years, I have experimented with numerous recipes, trying to keep up with the out-of-control production in my garden. One recipe has stood the test of time in our family and is a perennial presence at our summer dinners on the patio.  Give this recipe a try if you have a similar zucchini problem, or simply pick some up at the farmers' market. It is a crowd-pleaser.  
Ingredients:
4 eggs, beaten 
¼ Cup parsley, finely chopped 
1 large onion, minced 
½ Cup grated Parmigiano Reggiano  
⅓ Cup canola oil 
1 teaspoon ground black pepper  
1 teaspoon salt 
1 Cup Bisquick  
1 Cup grated sharp cheddar cheese 
3 Cups grated zucchini 
Small pat of butter for the pans (alternatively, you can use an oil spray or canola oil)  
Directions:
Mix the eggs, parsley, onion, grated Parmigiano, and oil. Add Bisquick, zucchini, and cheddar cheese. Salt and pepper to taste. 
Pour the mixed ingredients into a 9x13-inch buttered baking pan or two 9-inch round pans.
Bake at 350F for 35 minutes or until the top of the frittata turns golden-brown. Let cool for 10-15 minutes before serving.
Originally printed in the September 2022 issue of Simply Local Magazine
Never miss an issue, check out SLM's digital editions here!