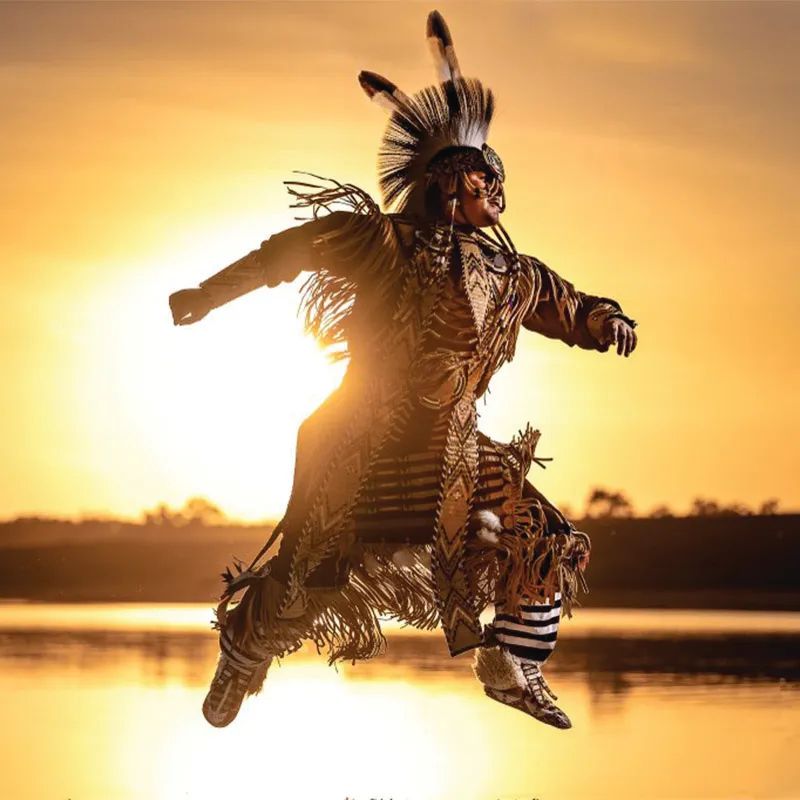 Connecting Cultures
October 2021
by rebecca stewart | photos courtesy of Billings Symphony Orchestra & Chorale
Google, "What is the heart of Montana culture," and you are gifted with links about Native American culture and history, ideas of places to go to experience said culture. While you could start planning a road trip, Billings Symphony Orchestra & Chorale, in collaboration with the Northern Cheyenne Tribe, are bringing the beauty of tribal music and customs straight to the Magic City this October.
This month-long project has been in the works for well over a year; BSOC board member Devin Wertman recalls his discussion over lunch with BSOC Executive Director Ignacio Barrón Viela. They talked about the beauty in tribal music and the powwow and dance and how the drum ties it all together. Devin notes that "the drum is the heartbeat, and the dance goes around that – it's a celebration of life and community and family and tradition all in one thing." And, so, he told Ignacio that he should attend a powwow. Which he did, and it was an experience so powerful that Ignacio came away wishing for others to experience it.
Devin's early role in the process was identifying stakeholders who could help connect the Symphony with dancers and singers and other members in the community who could help host events. Knowing that the support and excitement were in place in Billings, Devin knew that "we needed to have that reciprocated on the Northern Cheyenne Reservation and so I needed people there to kind of build that excitement and, more importantly, the understanding."
Ultimately, the goal of this month-long project that will include 18 regionally and nationally known Native American guest artists, is to allow the Billings community to experience Montana tribal culture in a setting that's "conducive to attendance and not necessarily making a demand of attending a cultural event," explains Devin. Accessibility was a key component, he says, ensuring a space in which people would be comfortable while experiencing the program and, hopefully, "coming out of it with a deeper understanding and appreciation for a culture that they maybe haven't necessarily been able to experience."
With an emphasis on Northern Cheyenne performers, events will range from the concert hall to the schools, with performances spanning everything from traditional dance to hip-hop/powwow fusion throughout Yellowstone and Big Horn Counties. Guest artists will include drummers, singers, dancers, flutists, along with a full orchestra scored to perform alongside the guest artists. The hope, says BSOC General Manager Brad Constantine, "is to create a deeper appreciation of Northern Cheyenne culture: past, present, and future."
The Premier Event
The October 23, Buffalo Crossing: A Northern Cheyenne Experience, is an evening concert provided by BSOC, produced and emceed by Ruben Little Head, Sr., who we chatted with to learn more about the man behind the production and the show itself.
Born and raised on the Northern Cheyenne Reservation in Lame Deer and the Tongue River area, Ruben quickly acknowledges the teachers and mentors – many of whom have passed on now – that helped guide him. Initiated into Northern Cheyenne traditional-style dancing in 1997/'98 by the late Lee Lone Bear, he picked up dancing and singing again, having sung with some champion drum groups. He shares that in the late '90s and early 2000s, he and his young family (two sons and a daughter) traveled extensively across the US and Canada, providing opportunities to learn many other Nations' customs and dances. Experiences are imperative and invaluable to the role of the emcee.
But, before he embarked upon these adventures, Ruben had an educational journey to traverse, having attended Montana State, Salish Kootenai, and Haskell, where he met his kids' mom. From there, it was on to St. Mary University and then to grad school at the University of Kansas. Being educated in both the western and traditional realms is important to Ruben, who is now the Head Men's Basketball Coach at Bacone College.
This brings us back to now.
Though Buffalo Crossing emphasizes the Northern Cheyenne experience, Ruben shares that many of the dancers are coming from all over Indian Country. And he's not kidding: he's got a champion dancer coming from Pendleton, OR, representing the Umatilla Tribe, a traditional dancer originally from SD, but lives in Las Vegas, a Wintu tribal member from Northern CA, but is married to a Prairie Band Potawatomi in KS, a couple of dancers coming in from SD representing the Arikara, Dakota, Lakota, and Stoney Nakoda Tribes. These dancers that Ruben has called upon to put this production together are not only elite in their style of dance but champions of character as well. He's looking to bring these talented performers (in a variety of styles of dance that include Traditional, Grass, Chicken, Fancy, Straight, Fancy Shawl) together for one jaw-dropping performance.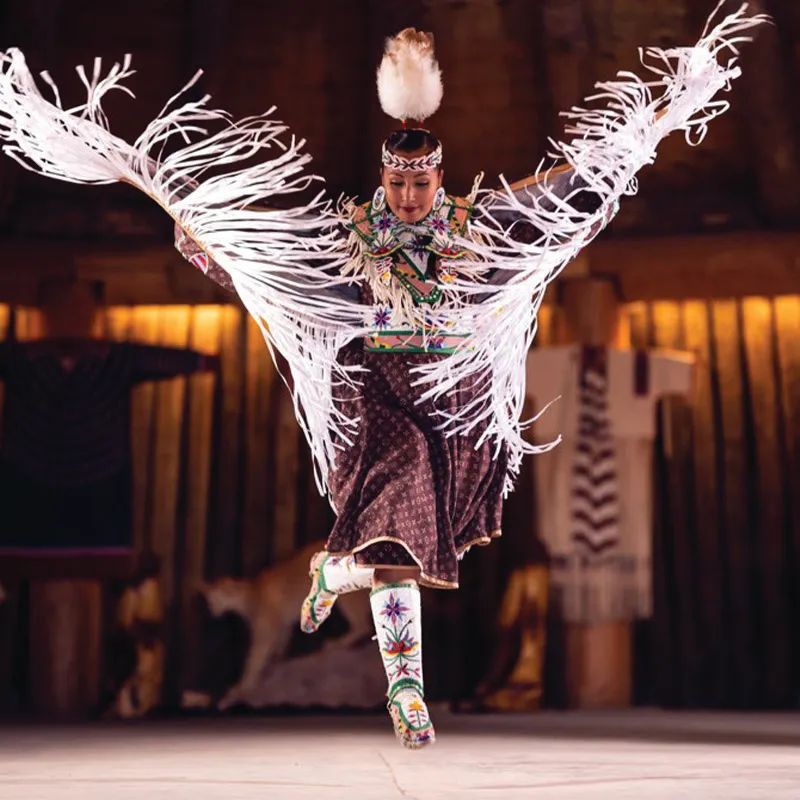 So, what about Ruben's role as the emcee? To understand how he got here, we must go back to where we began. When he was growing up, Ruben recalls looking up to his late grandpa, Kenneth Bear Tusk (his dad's mom's brother). A longtime emcee for the Cheyenne people, he was a master of ceremonies for home powwows in Lame Deer and a longtime tribal councilman for the family's Tribe. The pride was evident as Ruben listed his grandfather's accomplishments. Perhaps a pride similar to what Ruben's grandmother, Bertha, felt when he "picked up the microphone and filled in that role as emcee," the only of all Bertha's grandchildren and Kenneth's grandchildren.
The emcee, Ruben explains, runs the narrative while providing education, humor, and keeps things flowing. "The emcee should have a good speaking voice, should have a good knowledge, background sense of the styles of dance, the songs that are rendered. Then, at the same time, keep the flow of it," capturing the Spirit and recognizing it and sharing that with the audience. "I like to think I was gifted a beautiful gift from our Creator."
Bringing performances such as these into the mainstream helps to bridge the gap between communities. For Ruben, it all circles back to education, which he says is all about "sharing and teaching our younger generation." The importance of acknowledging our history – the different cultures, remembering the depth of the history Native American's hold in our country. He reminds us that "Our Native people, we've had stories, thousands of years before the coming of the Europeans. Here we've had stories with the stars, with the animals, with the Creation stories…everything that was almost wiped out and taken away through genocide and all the different things that happened to Native people, yet we're still here. To remember those who have gone on but have shared some of their legacy."
That is, after all, what this project is all about – may we all emerge with a deeper appreciation of Native American culture, past, present, and future.
Originally printed in the October 2021 issue of Simply Local Magazine
Never miss an issue, check out SLM's digital editions here!