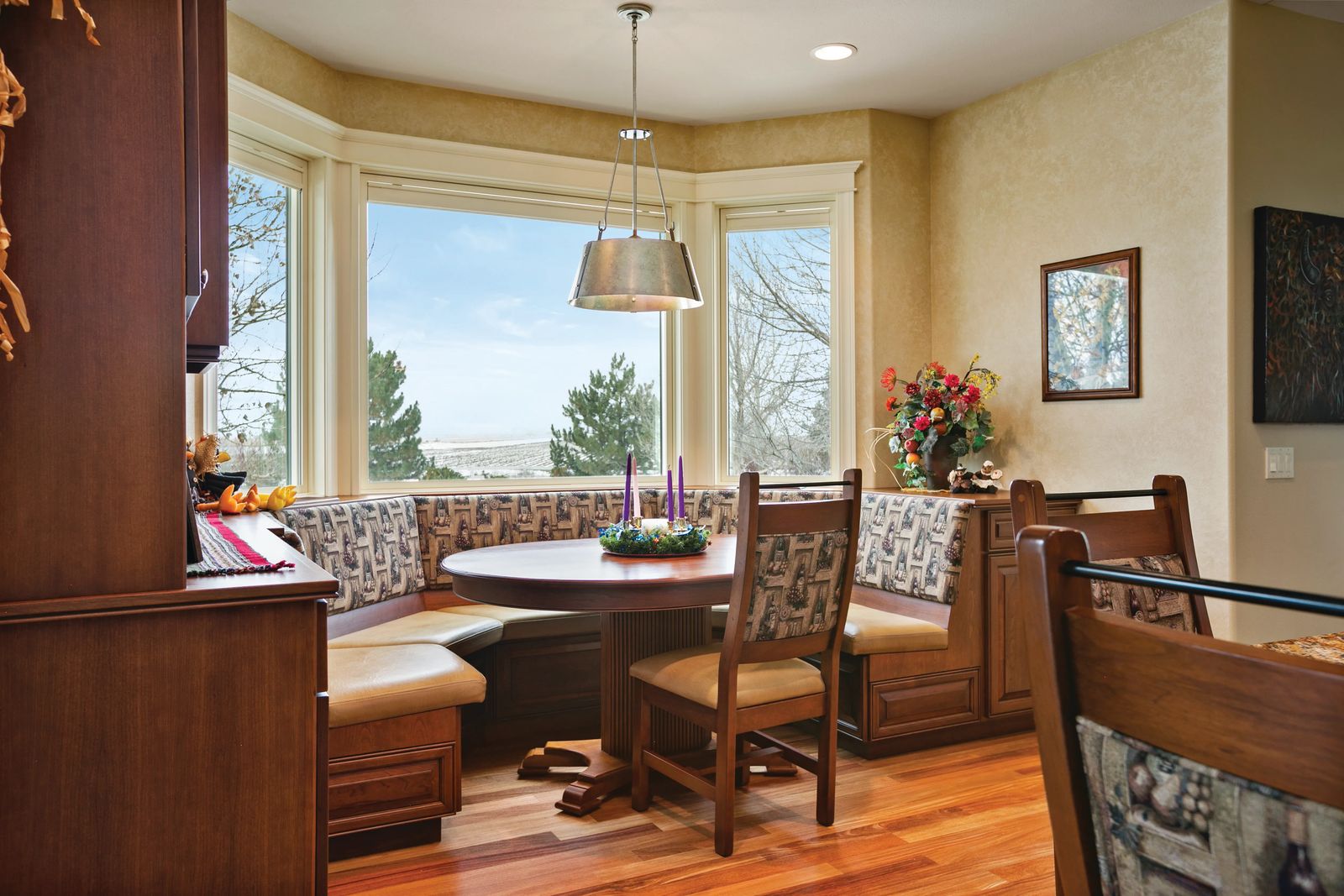 Coming Back from Disaster: A Fresh Start
January 1, 2020 | by stephanie toews | photos by nathan satran
Restored & Renewed
re·store: to bring back to or put back into a former or original state: RENEW
/rəˈstôr/
The Call that Changed Everything
Last winter, while vacationing in Jackson Hole, local homeowners received a call that no one wants to receive. The fire marshal on the other end of the line stood outside of their home, responding to the fire represent system alarm, watching water gush in from the ceiling. The homeowner thought it was a false alarm until he heard the words, "You don't understand, sir, your home is destroyed." This is the moment that the gravity of the situation set in. Had the homeowners not had an alarm system set up to monitor the flow of the fire represent system, they would have returned home to a basement swimming pool.
It's one thing to enter into a remodel or home project with the anticipation of an exciting new result. It's quite another when disaster strikes while you're out of town, you're flooded with panic and uncertainty and required to take immediate action without time to think about anything. In moments like these, it's essential to know who to call.
Thankfully, at the suggestion of the fire marshal, Newman Restoration & Cleaning rushed to the scene to immediately work at preserving whatever they could of the homeowners' belongings. Since the couple was out of town, an extreme amount of trust was placed in owner Andrew Newman and his team in a very volatile situation.
Immediate Action
When Andrew received the call, his team had just finished an extensive restoration project at St. Francis Catholic School and was ready for a much-needed break. That break would have to wait; they took immediate action to preserve as much as possible in this home.
After the 3-week long, meticulous process of drying everything out, Langlas and Associates were called in to begin rebuilding what was lost.
A Clean Slate
One of the unique kitchen elements of significant meaning to the homeowners was the one-of-a-kind slate backsplash created by local artist Boyd Charter. Newman was able to preserve the bulk of it, and Boyd was more than willing to come in and rebuild the part that couldn't be salvaged in another area of the kitchen.
A Fresh View
When you walk through a trial of any kind, it's impossible not to glean insight and perspective. The couple offers words of wisdom on the other side of a nine-month restoration and rebuilding process (six of those months living in a hotel with their dog).
"Focus on the positive, on what you didn't lose. The things lost were just possessions, and no one was hurt." The couple explains that when one of them was stressed out and in need of encouragement, the other would be strong. "Luckily, there were two of us so we could lean on each other and support each other when we needed it."
Reflections of Gratitude
"After going through this, we just appreciate and count our blessings to have a home to come home to."
The family would like to offer special thanks to all who worked on their home.
Contractors Ed George and Chad Williams of Langlas & Associates
Andrew Newman with Newman Restoration
Mark Sevier and Chuck Jorgenson with Dovetail Design
Bobby with Brown Plumbing
Tory with Billings Marble and Granite
Boyd Charter slate artist and all of the other craftsmen and trades that worked tirelessly to help us get our home back.
Originally printed in the January 2020 issue of Simply Local Magazine
Never miss an issue, check out SLM's digital editions here!