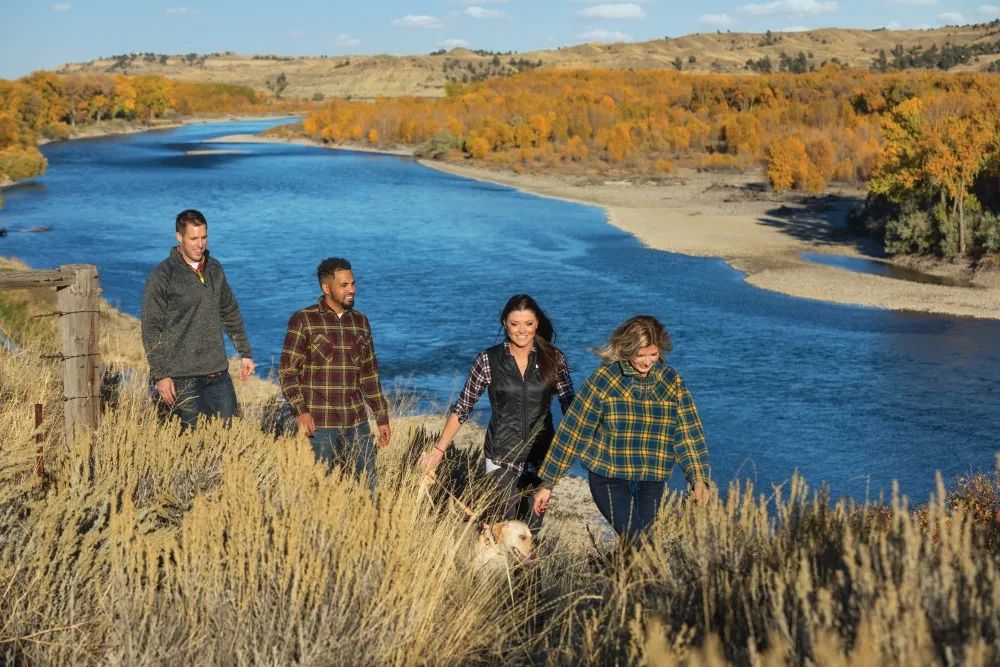 photo courtesy of Visit Billings
Charting a Path for the Future
October 2022
by Alex Tyson, Visit Billings
The travel and tourism industry has undergone dramatic changes over the last decade, with the pandemic serving as a catalyst for growth and change. For Visit Billings, the travel marketing landscape is adjusting as the industry and the destination move into the next three to five years. It will continue to adapt to the many variables in the industry. Traveler motivations, behaviors, and financial considerations have shifted, which creates new opportunities.
At the same time, the city of Billings and the business community have evolved. Billings is a regional economic hub, well-known for its diverse economy that is driven by healthcare, energy, agriculture, retail and distribution, education, financial headquarters, and of course, tourism. Yet research has identified challenges to tourism growth for Billings, such as public safety issues, air service capacity and airfare weaknesses, workforce, funding sources, taxing structure, and facility offerings. However, the 2021 and 2022 visitor data show a surge beyond pre-pandemic data sets. Key stakeholders in Billings are undergoing or considering product development opportunities - for example, the Pub Station's construction of a new outdoor pavilion in 2022, South Billings Urban Renewal Association/City of Billings' sports facility planning, new residential projects in downtown Billings, Landon's Miracle Field, the Skyline Trail, as well as MetraPark's Master Planning process which looks to reimagine the 189-acre campus to add new facilities and amenities along with management assessments. This landscape creates the perfect opportunity to develop a new Destination Strategic Plan for Visit Billings, designed to share a sharp tourism vision for the future.
A strategic plan requires the involvement and engagement of the Visit Billings team and industry stakeholders, visitors, meeting planners, tournament owners, business owners, and community leadership. So, the Visit Billings Strategic Plan (VBSP) approach is to collaborate with each of these critical audiences so that the final deliverable is embraced - and each audience feels the passion needed to move the plan from recommendations to action.
Ultimately, the 2023-2027 VBSP will be designed to accomplish the following objectives:
Identify actions and activities that will benefit the local visitor economy and improve the community's quality of life.
Assess gaps in the tourism, sports, meetings, and cultural infrastructure to identify potential new or enhanced tourism demand generators.
Recommend actions and activities to increase visitor flow across all segments (leisure, meetings, sports). Assess and define product development needs while also identifying growth and expansion opportunities for Billings.
The final report will present an overview of the project, the current landscape, a discussion of the process and those involved, and an explanation of the VBSP. Recommendations will be prioritized along with the implementation actions.
VISIT BILLINGS: KEY 2022 PROGRAMS
CERTIFIED AUTISM CENTER | CERTIFIED AUTISM DESTINATION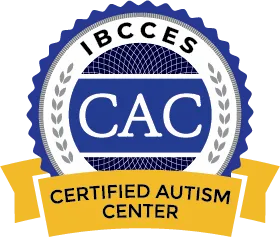 As 2022 wraps, Visit Billings and the Billings Chamber of Commerce are proud to lead efforts to become the region's first Certified Autism Destination (CAD). Stakeholders, staff, and board members are thrilled to partner with the International Board of Credentialing and Continuing Education Standards (IBCCES) to ensure visitors to Billings with autism or sensory needs feel safe and enjoy their stay. Visit Billings staff became certified autism travel planners (CATP) this year to better understand neurodiversity and ensure all city visitors feel welcomed and have accessible options. Join us: www.visitbillings.com/autism-friendly.
CERTIFIED TOURISM AMBASSADOR DESTINATION
A visitor's experience in a destination is only as good as the residents the visitor encounters. Therefore, Visit Billings leadership started the Billings Trail Guides program in 2010, which helps share key visitor insights with residents to help build repeat visitation. Visit Billings is now engaging with the nationally recognized Certified Tourism Ambassador (CTA) program to elevate the Trail Guides efforts. CTA is an international, industry-recognized certification program for the city's front-line workers. It is designed as a lasting program that mobilizes a destination's front-line to turn every visitor encounter into a positive experience.
Lastly, while strength and growth are being realized in Billings by Visit Billings' leadership, staff, and stakeholders, there is work to do. Visit Billings will continue to assess and improve its sales and marketing efforts and strategies while working with local, state, and federal leadership to help elevate the importance the visitor economy has on business communities. With 2.6 million people visiting Billings annually, spending $621 million, it's an opportunity to grow business. If elected officials plan for the future by prioritizing the tourism industry today, businesses in Billings can help diversify the regional travel industry to be more dynamic, innovative, sustainable, and competitive.
Originally printed in the October 2022 issue of Simply Local Magazine
Never miss an issue, check out SLM's digital editions here!