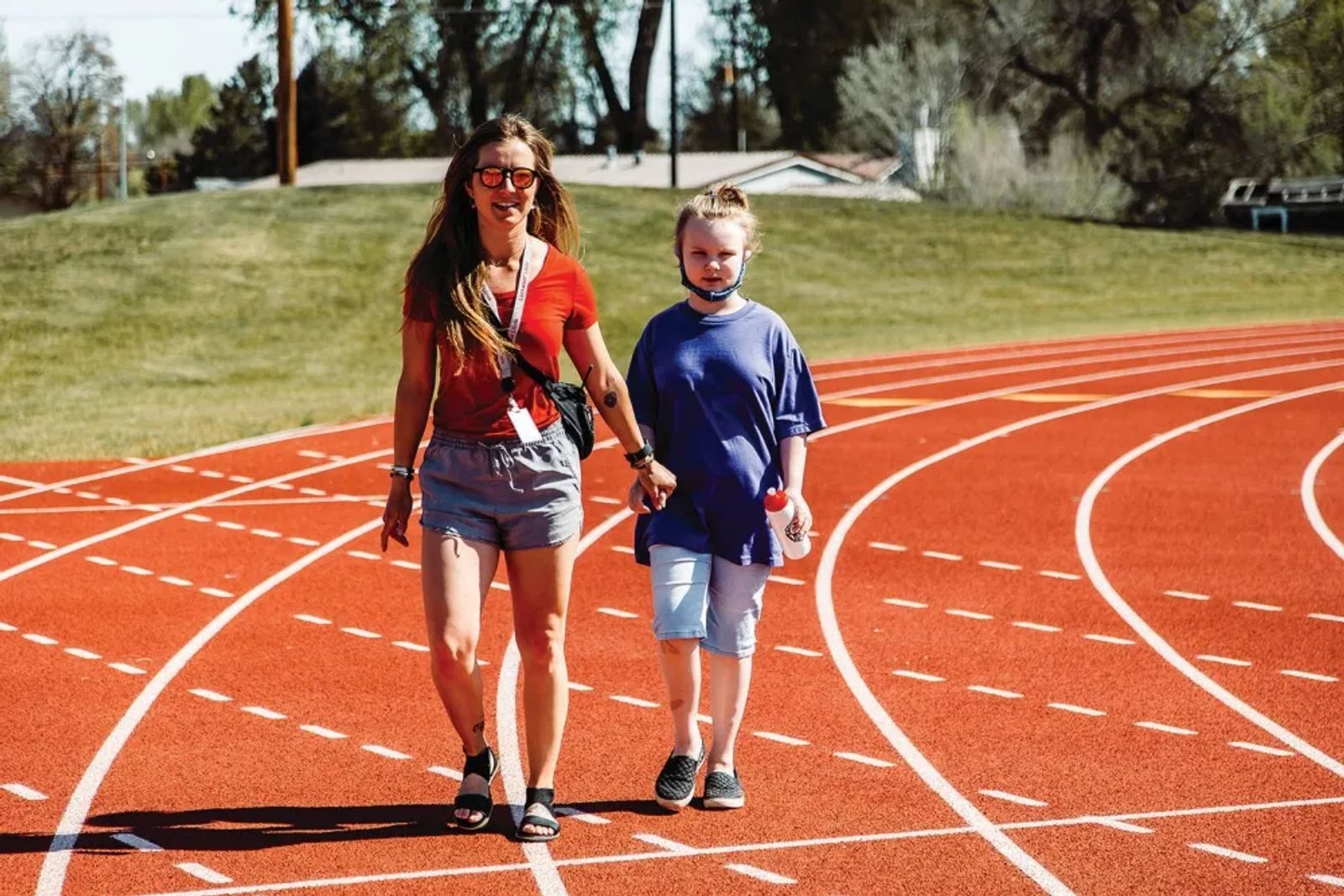 Changing the World Through the Lives of Children: Lacy Bradley
August 2021
article & photos by arianna skoog
Have you ever met someone for the first time and felt like you've known them your whole life? That was my experience meeting Lacy Bradley for the first time, and others have shared the same experience. She has a way of expressing things that makes you grin or giggle. For instance, she will say something like, "Top of the mornin' to ya!" Or he's my "Honey Bunches of Oats" and "All kinds of kinds." These slogans or sentences may not make all that much sense without context but trust me when I say, in person, they will put a smile on your face.
I could write a whole book talking about the awesome things Lacy puts out into the world, but I'll focus on her passion for working with children for now. Lacy is currently a paraprofessional at Lockwood Schools. She works with children with special needs and performs other duties like recess and helping where needed. Having spent some time with Lacy, I've noticed she has a natural way of making people feel seen and welcomed, and what better place for her to be than with children?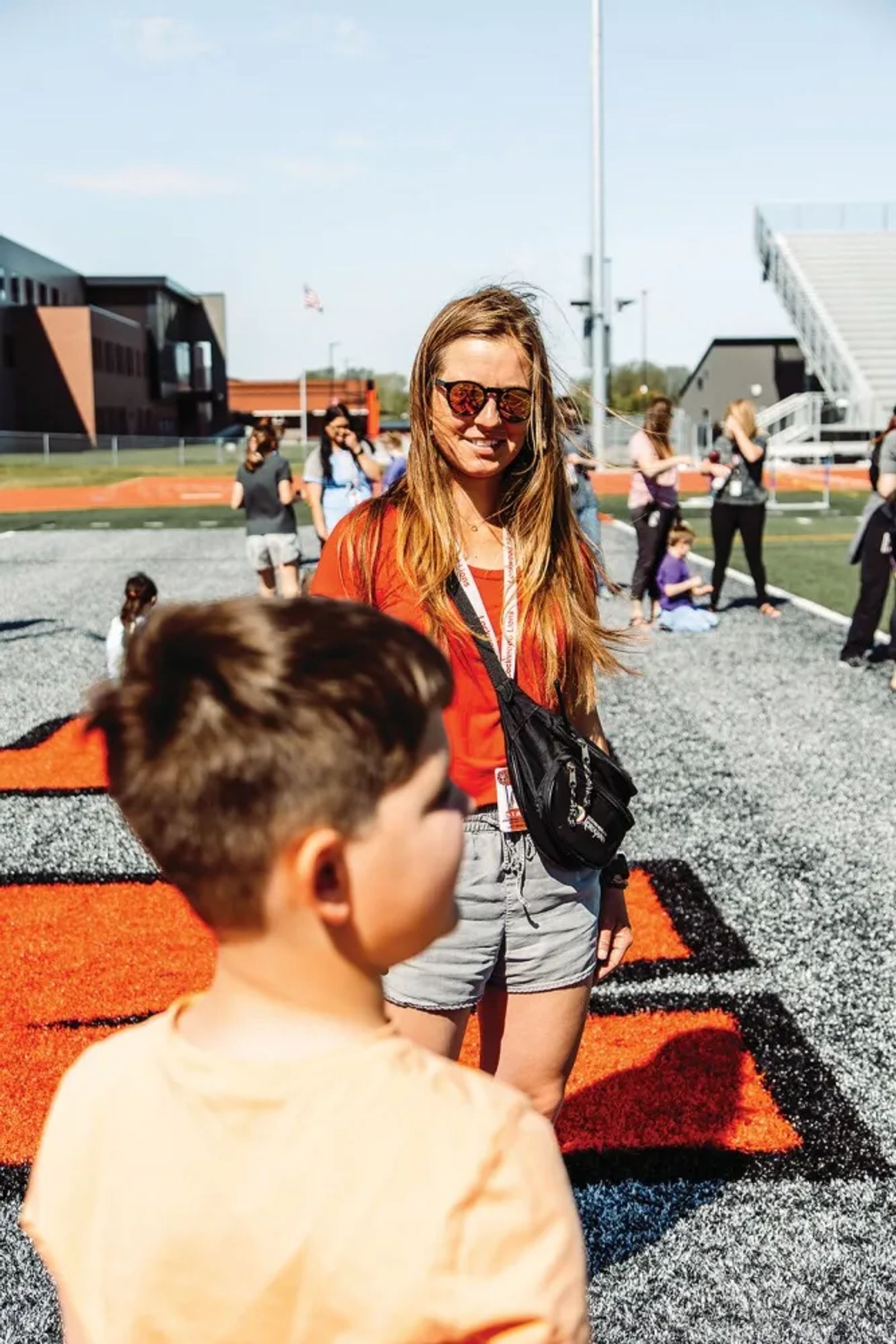 Lacy in her element with her kids
"I thought to myself, I just want to pour positivity into the world, and children are the future. Working with children will have the biggest impact to bettering our future."
Lacy's story starts in a dark place but ends with a bright and shiny beam of light. I asked her what brought her to work with children, and she said, "Well it all started years back, when my home life at the time felt like an overload of negativity. I wanted to turn it around, and instead, serve others by pouring positively onto them." And Lacy does just that! I always walk away from our time together feeling seen, heard, loved, and with a new pep in my step. She's truly a gift for those who get the opportunity to meet or spend time with her. When she moved back to Billings, she sought out non-profit organizations and stumbled upon the Center for Children and Families.
After working with them for some time, Lacy planned "Clean Cut, Fresh Start." As a licensed hairstylist, Lacy wanted to use her skill to help out those in need. Clean Cut, Fresh Start was an event planned for the homeless in Billings or those who could otherwise not afford a haircut. Lacy brought in a few other stylists, a photographer to take before and after photos, Home Depot for potential job opportunities, and Golden Corral to provide food. "I just loved getting to hear all the different stories they shared. Some people chose to be homeless and enjoy it, some of them had no idea how they got there, and some, that's all they knew." The event sprouted, and Lacy found herself wanting to do more! She got involved with Comedy BeCAUSE, a benefit for the Center for Children and Families raising funds for Family Promise Yellowstone Valley.
Eventually, the Center for Children and Families shut down, and Lacy returned to the drawing table. Reflecting on her time working for the non-profit, Lacy realized that working with children has incredible impact. "You can make a larger impact in changing the world when you affect the life of a child." A mixture of compassion, fatigue, and reward, Lacy looked to find a job where she could still make a difference while being more present with her family. Lacy started subbing at Lockwood Schools, learning, growing, and connecting with children. As a bonus, Lacy enjoyed a similar schedule to her son, giving her a healthy work-life balance. In good time, Lacy was hired on full-time as a paraprofessional working with special needs and helping out where needed. As a former Lockwood student, Lacy feels especially connected to the school where she works. "As a kid going to Lockwood, I was always drawn to special needs, and now I get to work with them." Lacy is a powerful, bright soul who impacts children and everyone with whom she interacts. "All kinds of kinds" are welcomed, met with kindness and an open heart."
Originally printed in the August 2021 issue of Simply Local Magazine
Never miss an issue, check out SLM's digital editions here!