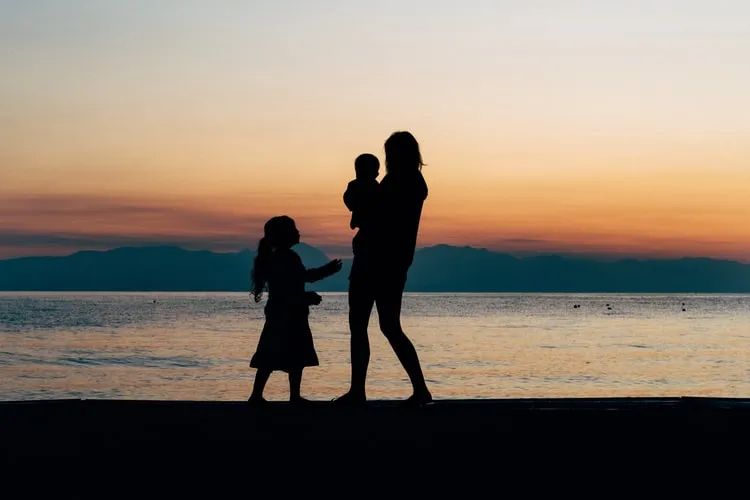 Behind-the-Scenes: Foster Parents
April 14, 2021
Have you ever considered being a foster parent, but wondered what that commitment would actually be like? How would it affect your family? What kind of challenges would it present? Is the reality anything like the movies portray?
I've wondered those things, and every time I hear of a need for fostering, or of someone who is a foster parent, I think "What is that actually like?"
To help shed some light on this unique role, I reached out to Child Bridge, a faith-based organization here in Montana that focuses on recruiting and equipping foster and adoptive families for children who have suffered abuse and neglect throughout our state. They put me in touch with one of their foster families - Dale and Heather-Mae Bucich.
The Bucich Family
Dale is a pastor and Heather-Mae a nurse, and they have been foster parents since 2017. Their current family includes two daughters - Addi (17), their only biological child, and Zoey (15) whom they fostered for about a year and a half before officially adopting in March 2019. They are currently fostering two additional children ages 14 and 12, and their household also includes two lovable dogs. The family enjoys camping, hiking, cooking (and eating!), superhero movies, and board and card games; but their interests as a family are ever evolving with each foster child that joins them.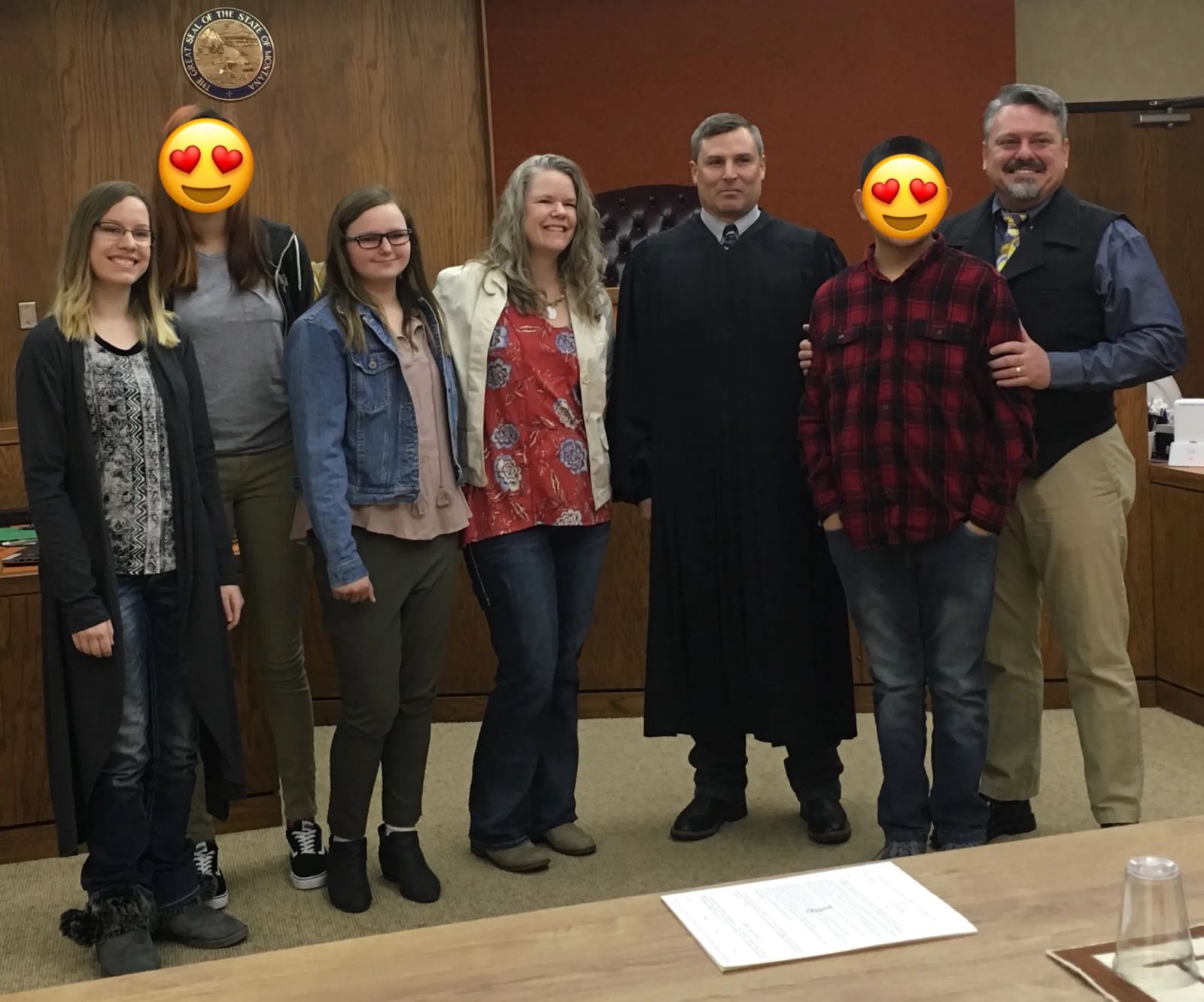 A growing family: Zoey's adoption day. from L-R: Addi, "smiley", Zoey, Heather-Mae, judge, "smiley" and Dale | photo courtesy of Heather-Mae
Over the years, 11 children have come through the Bucich home and they have fostered as many as four at one time. Ages have varied, but they primarily foster middle and high school aged kids, some staying for only a few months, others for a few years.
I asked Heather-Mae to share about their experience.
What made you decide to become a foster parent?
We had always wanted more children, but were unable to have any. I don't remember specifically deciding we wanted to foster; I believe God placed the idea in our hearts. Friends had adopted internationally but we didn't feel called that direction. There are so many children in our own country who are displaced or need a bit of support. We felt that fostering and/or fostering-to-adopt may be a better option for us.
Tell me about your fostering-to-adopt experience.
While we went through the licensing process (to become foster parents), I was anxious to welcome a child into our home! Child Bridge puts out a monthly newsletter and often features children who are looking for permanent placement, meaning parental rights have been terminated and these kids need a forever home. One such child was Zoey - an 11-year-old girl who loved dogs, art, and wanted a family who would take her to church. She sounded like she would fit right in. We called and inquired about Zoey in May 2017 and August 16th she came to live with us. Her adoption was finalized March 5, 2019.
What are the challenges of having foster children in your home?
We have learned more than we even realized there was to learn. Each child is individual in their experiences and their reactions to these experiences so we'll never fully understand or respond correctly to each encounter and challenge. Some of the kids came with very challenging behaviors which we realize just means they hurt more than most kids, and were heading back to homes we would view as "less than ideal."
These kids don't really want houses with yards and dogs and white picket fences, they don't even care if they sleep in the same bed every night, get regular meals or attention from caregivers. They only want to be with their parents/family no matter how imperfect they are.
One of my biggest challenges as a foster parent is knowing that the stability and security we can offer gives so much strength and confidence to these kids, but that keeping them here would break their hearts.
Foster kids are not entirely unique in the challenges they present to their caregivers - teaching them to be good friends, use manners, nagging them to do chores and homework, contending with kids sneaking out at night and using drugs and alcohol, are what many parents deal with or think about.
The challenge that is unique to these kids is their backgrounds: how trauma has affected their development and the way they need to be parented differently. We had no idea about this when Zoey came and really learned through frustration, tears, and struggle. Therapy, support groups, and education on kids from hard places has helped a lot.
Foster care is one of the greatest, hardest, most rewarding, most hair-pulling and head-banging things I've ever done. I am blessed to be able to give these kids experiences they may not have otherwise had, but wrestle to avoid falling into the mindset that I'm 'better' than the birth families because of it.
What do the movies get wrong about fostering?
The movie "Instant Family" is a great portrayal of fostering. Of course, the story is tied up in a happy bow at the end and that is unrealistic. If they produced a sequel it would show the family dealing with the same struggles and behaviors again and again for years and years. These kids grow and change, but the ghosts that haunt them don't go away so quickly or easily. There are victories, certainly, but many do not come as quickly as we hope and expect.
What are the rewards and joys of being a foster parent?
The foster care journey has brought so much joy! I got to be a basketball mom and even go to the state championships to watch the team take second in the state! I helped dress my senior for prom, watched my boys swim in swim meets, sat at the dinner table while 8 (EIGHT!) of us teased each other, laughed till we cried, and enjoyed the moment together.
According to Child Bridge's website, there are over 3,000 children in foster care across the state of Montana who have suffered abuse and neglect.
There is a constant need for more foster families. If you feel your heart being tugged in that direction, maybe it's time to pursue it.