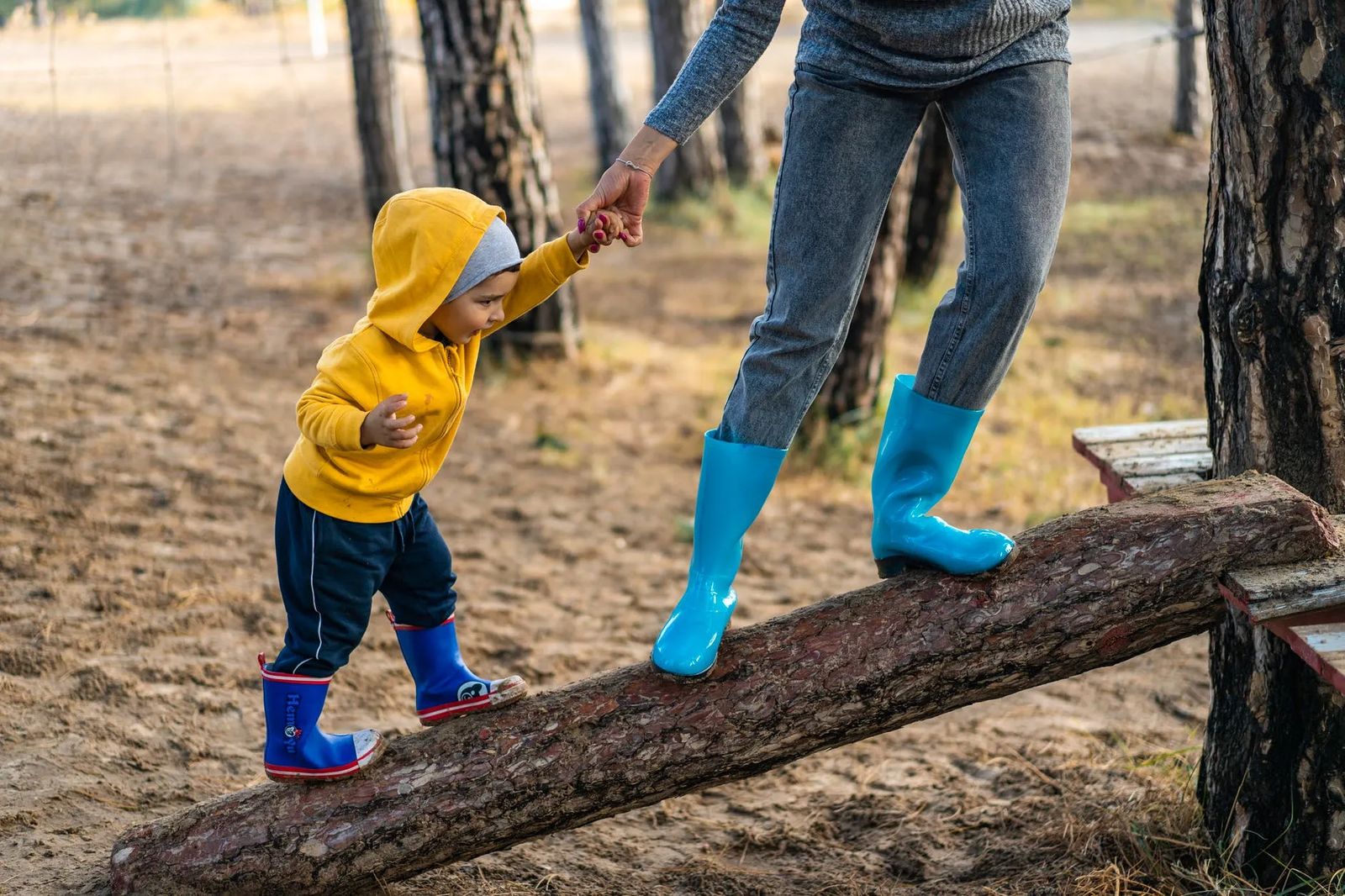 Let's Play: Outdoor Family Activities
April 29, 2020 | by author
We are living through a moment in history of monumental change. Because of our global economy, there is doubtless a person that has not been affected by the arrival of COVID-19. Many areas of our lives look unrecognizable as restrictions have been put into place to slow the spread of the virus. Options for family recreation have shrunk considerably, and the idea of spending a few hours together at the movie theater seems like a luxury of so long ago.
During this time of restriction, there are many opportunities to continue to spend time with your family in ways that may have been neglected in recent years. Activities that have been second choice are now rising to the forefront of our schedules, taking advantage of our changes in commitments and perspective.
Here is a list of unique family-friendly outdoor activities that satisfy our urge to break out of quarantine, but at the same time comply with social distancing regulations.
1. A nature-themed scavenger hunt. The family walk has returned in all its glory, and what a beautiful thing that is! Take your walk to another level by driving to a nature area first, and then look for specific items as you mosey along. There are many ways you could design this. Draw inspiration from the alphabet and come up with a nature item for every letter, or just for the specific family member's name. Make this one harder by leaving the letters blank, only to be filled in as things are seen on the walk that start with the letters. Another idea is to make nature bingo cards before leaving for the walk. Make each card different, and whoever gets the first bingo gets an agreed-upon prize decided beforehand. Make sure you think of a really great prize for a blackout!
2. Make seed bombs. Seed bombs are a whimsical way to sprinkle the earth with a little love. The basic idea is to put seeds in a form where you can throw them anywhere there is soil in the hopes that eventually new life will emerge at the mercy of nature's elements. Make sure you are intentional with where you throw your seed bombs, as well as courteous and legal. It would not be a good idea to seed-bomb your way through a protected natural area or a state or national park. It would also not be courteous to throw seeds on someone else's property. Think
of neutral areas that need some love, like abandoned parking lots. A good idea would be to throw the seeds in a place your family will go past frequently so you can see if the bombs worked! An easy way to make a seed bomb is to fill a veggie capsule with a little soil and some seeds. Another idea is to mix seeds into some soil, moisten it so balls can be formed and then thrown once dried.
3. Try geocaching. Have you heard of geocaching? (<< get the how-to) There is quite an underground following of this unique pastime, and it's worth giving a try! It's basically a worldwide treasure hunt that anyone can join in on. Currently, according to geocaching.com, there are 514 geocaches around Billings. That will certainly keep your family busy exploring until long after the quarantine is over. If you have a smartphone and time, all you have to do is create a free account, download the app, and follow the map to a specific pin drop to look around until you find the treasure. Take a trinket from the cache and add one of your own for someone else to choose from later. This is an activity the whole family will love!
4. Send someone you love on a treasure hunt. Geocaching is a worldwide network of treasure hunting, but you could certainly pick a spot and lay out a treasure for someone you love to go to and hunt for. You can make the clues and directions as easy or difficult as you would like, and then send your friends and family hunting! This is a great way to "spend time" and connect with the people in your life when we aren't able to spend physical time together. The treasure could be as simple as a note, or as elaborate and detailed as your imagination and creativity allow.
Additional ideas:
Plant a garden
Create a backyard obstacle course
Hang a sheet and make a backyard movie theater
Build life sized backyard Jenga
Go disc golfing
Build a backyard marble run
Make dandelion chains
Build and hang a birdhouse
Find a stream and make a dam
Head to the Drive-in Theater
This time of quarantine won't last forever, and neither will the unique opportunities it brings. So, get outside with your family and have some fun making memories under the big Montana sky!