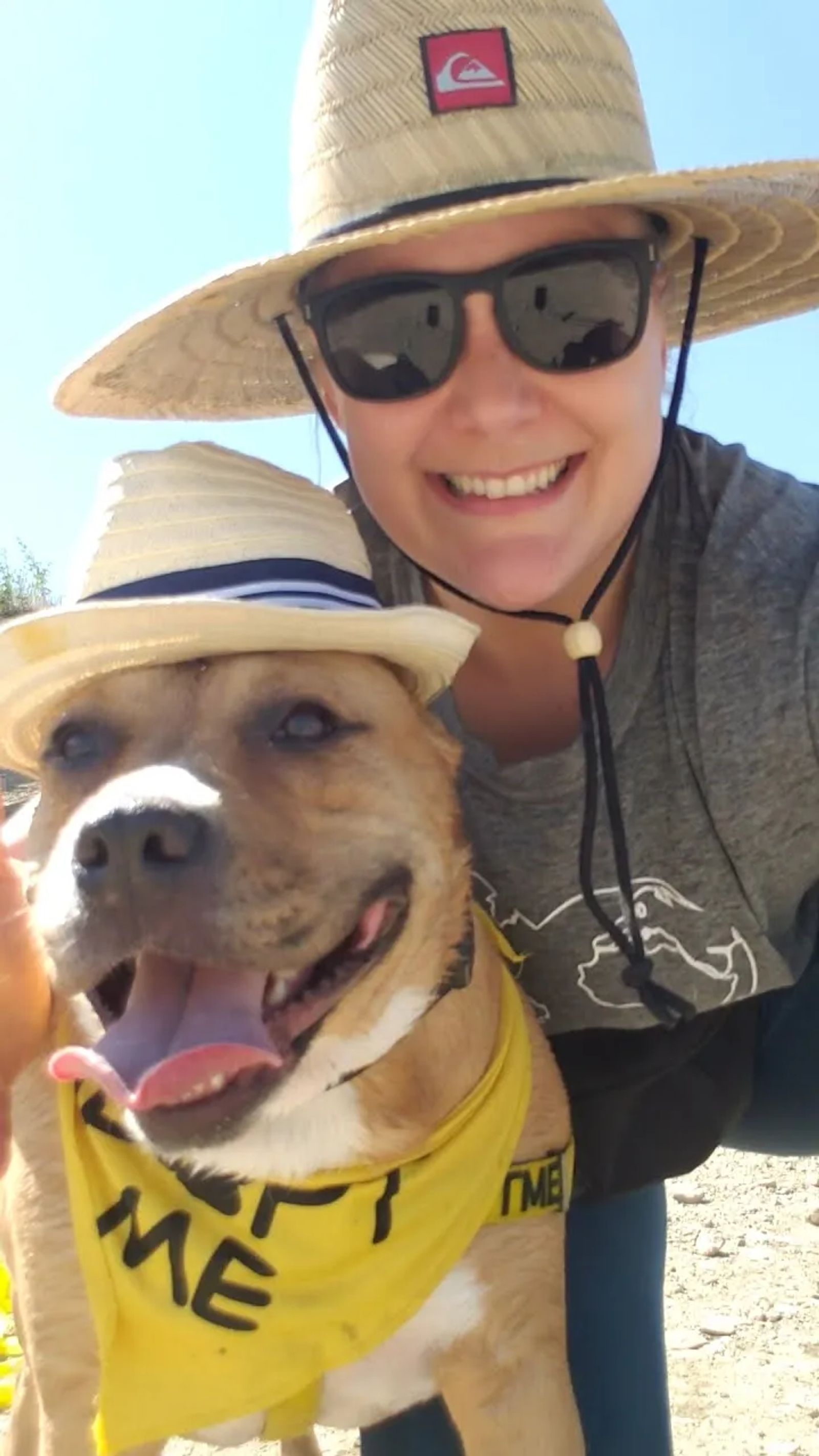 Billings' Best Shelter Mom: One Woman's Heart for Homeless Pets
July 21, 2021
by robyn fogle | photos courtesy of marie campbell
It all started in 2018 with a shelter dog named Goliath.
Marie Campbell, living in Arizona at the time, was a regular volunteer at her local humane society and that's where she met Goliath, a bull mastiff rescue. He'd been at the shelter for months and her heart ached knowing that his time was running out.
"Every time I would take him back to his kennel, I felt it would be the last time," she recalls. She was determined to help find this gentle giant his forever home. That's when she had the idea to start a Facebook page - Goliath, the Gentle Giant - to help more people see his lovable personality and find him that one perfect parent. She posted photos and videos and shared about his personality, hoping the right person would see the posts and adopt him.
Sure enough, within days of creating the page, Goliath was adopted! "I was so excited that I made a difference in that dog's life" says Marie. The joy she felt fueled her to want to help more dogs. So she decided to start a whole new Facebook and Instagram page (as well as TikTok account) to help other shelter dogs get more exposure - she called it Shelter Mom.
Meet Marie
In 2019 Marie moved to Billings, Montana. Although she and her wife had moved many times - living all over the United States, Europe and Japan - she said that moving to Montana was the hardest move for her. "It was very hard at first, so I wanted to start volunteering as soon as possible," she says, knowing it would give her purpose and help her get to know the community. She reached out to many local shelters and organizations offering her volunteer services, and Help for Homeless Pets (HHP) eagerly responded, ready for her to start immediately.
She was too. "When I do something I obsess," she laughs, explaining that she tries to limit herself to going 4 times per week. "I try not to go every day so that my whole life isn't about shelter dogs."
Some mornings she'll head over before work and take one or more dogs on a walk, or she'll show up right after work and play with the pups in their kennel, walk them near the shelter, give them treats and show them some much needed love and affection. "I don't want to take them away from the shelter during business hours" she explains, since she wants to ensure each dog is seen by any potential adopters.
In addition to HHP she also volunteers her time at the Senior Dog Sanctuary in Billings, and even drives all the way to Hamilton on occasion to spend the weekend loving on the pups at the Great Pyrenees Rescue.
Many of her weekends are spent taking a dog out on a hike, camping, or to the river to play. Other times it's a trip to the hardware store, a dog-friendly coffee shop, or out for ice cream or a walk downtown.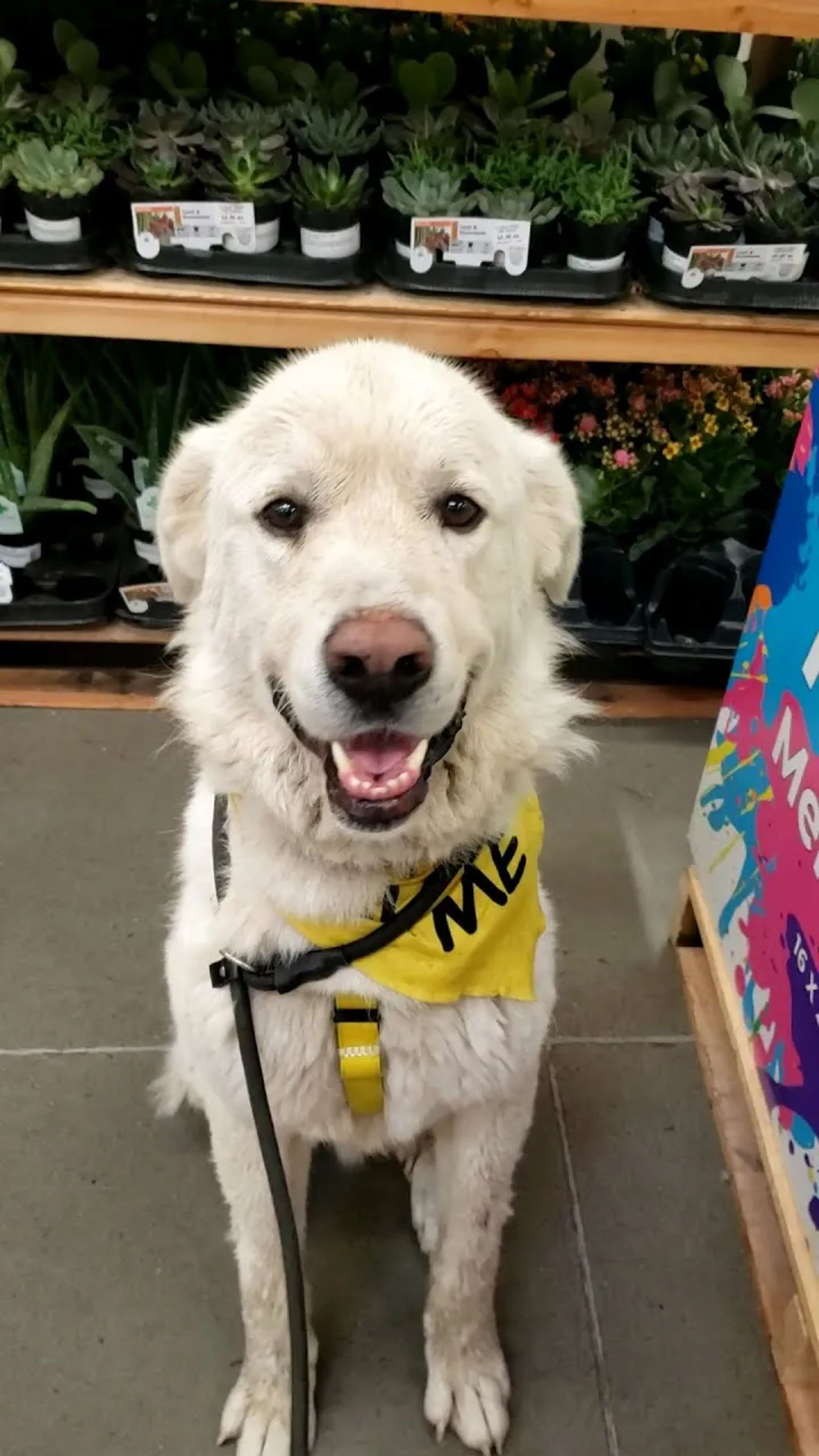 While interacting with the dogs she snaps photos and observes their behavior, then posts about them on her social media pages to help potential adopters get a feel for the dog and see their true personality. "Once you take them out they're a completely different dog" she says.
"I share about their personality, how they do in public places, meeting strangers, their age, ideal forever family and where they can be adopted" she continued, "painting the picture of the dog." Many people have seen her posts and the behind-the-scenes look at a shelter pup and fallen in love.
Homeless No More
When one of Marie's shelter dogs is adopted she says "it's always super, super special" and a joyful, tearful experience for her knowing she was able to help another shelter pup find a forever home. "Sometimes they even send me updates, a picture, and tell me how they're doing," she shares.
So what about one pup in particular that had a unique or special story? "Don't ask me that!" she quickly responds, adding that "there's so many of them and they're all so special." Her love for these shelter dogs is evident. "I don't take for granted that I'm able-bodied, physically fit and that there is a shelter in my hometown" she humbly admits, explaining how many folks have told her they too would like to volunteer but are not able to do what she does.
More Ways to Help
For these folks, she is quick to suggest that transporting animals might be an alternative way to help. "Transports are fun!" she enthused. The "Montana Animal Transport" Facebook group allows volunteers to sign up to help transport rescue animals and she makes time for this too. She has transported dogs, cats, guinea pigs and even chickens! "I was so excited to transport (the chickens) and they were quiet the whole time - I was so disappointed," she laughs, "I wanted them to talk to me."
"There are so many things that people can do (to help)" says Marie, suggesting that many shelters need help with simple tasks such as cleaning or tightening screws. Volunteers can also help by updating shelter websites, providing monetary or in-kind donations, adding a local shelter as their AmazonSmile charity of choice, or even simply sharing a post on their social media page.
Montana Sungrown donates CBD for shelter pups struggling with anxiety, RaeRae's Bakery uses their social media page to share a shelter dog a week, Sara Nagel Photography comes to HHP to take professional photos of the pups - people and businesses using the resources they have to help.
Other individuals have collected antlers for shelter dogs to help keep the boredom at bay, or purchased supplies from Marie's Amazon Wishlist which she adds items to if she hears of a specific need or request. "Once I asked for some pee pads for a local senior dog rescue and people donated over 1,500 of them, '' she says in awe and deep appreciation. She has been given treats, collars and more from area businesses whose hearts have been melted by the stories, photos and videos she shares.
"People have more to offer than they realize'' she promises. So the final question is - what do you have to offer? Find it and do it!
Connect with Marie on social media (but be warned, tears may ensue!):