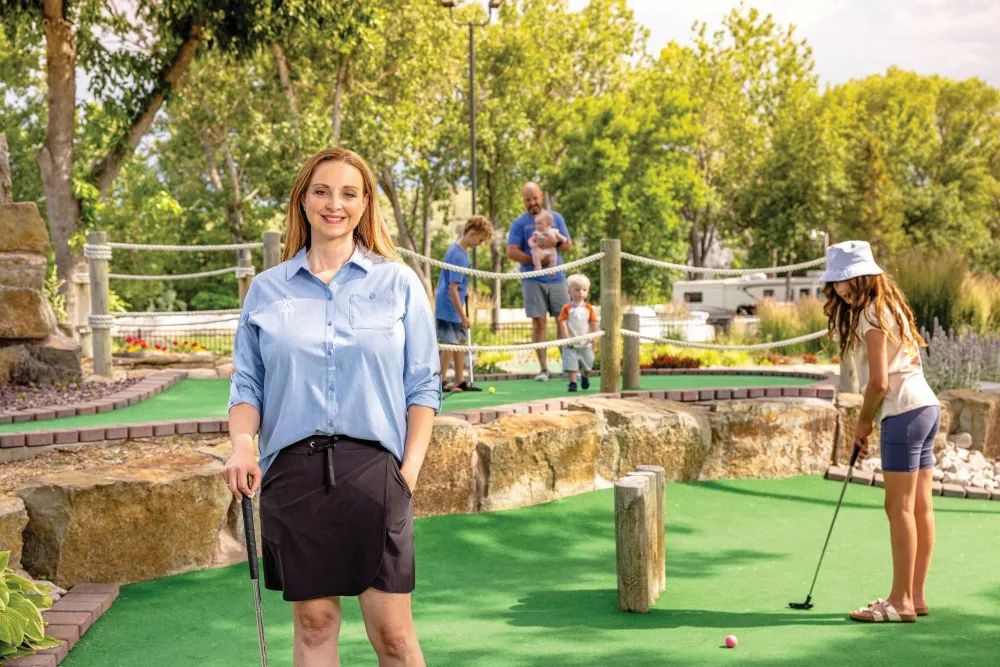 Chamber Board Member Profile: Toby O'Rourke
September 2022
by Kelsi Gambill, MSPR, Communications & Marketing Manager
Name & Business:
Toby O'Rourke, President & CEO of Kampgrounds of America, Inc.
Board Position:
Executive Committee & Liaison to the Billings Tourism Business Improvement District (TBID)
WHY DID YOU INITIALLY CHOOSE TO GET INVOLVED WITH THE CHAMBER?
KOA, Inc. has not been an active member of the Billings Chamber for quite some time. I felt it was necessary to more deeply engage with Billings' business community as a large employer here and as a good partner to our city.
ONE ADJECTIVE THAT DESCRIBES YOU:
Solution-minded
WHAT IS THE NUMBER ONE THING IN BILLINGS YOU'D TAKE A VISITING FRIEND TO SEE/DO?
When my out of state friends visit, I like to take them on a walk along the Rims. The views of our city are gorgeous and it provides a unique perspective on the city.
IF YOU HAD A SUPERPOWER, WHAT WOULD IT BE?
As a working mom of four, I'd love to be able to stop time so I can get everything done I need to and then snap my fingers and have life around me resume.
AS A BOARD MEMBER, YOU HAVE THE INSIDE SCOOP. WHAT WOULD YOU SHARE ABOUT THE CHAMBER THAT OTHER MEMBERS MAY NOT KNOW?
In my role on the Chamber, I serve as the TBID liaison. My professional background and education are in marketing and I can attest that the Visit Billings team is highly talented and putting their focus in the right areas. I'm very impressed with how that team markets to attract visitation to our community.
FAVORITE BOOK AND WHY?
I've been reading the Harry Potter series to my son for a couple years now. It's probably my favorite set of books at the moment as it's special time we spend together.
WHAT WAS YOUR FIRST JOB?
When I first graduated college, I worked as a programmer/software developer for Montana State Fund in Helena on their claims and policy management systems.
WORDS YOU LIVE BY:
When I was in Europe a few years ago, I saw these words on a store window: Wake Up. Kick A**. Be Kind. Repeat. These have stuck with me and definitely reflect my day to day.
TELL US ABOUT YOUR PHOTO:
This photo was just taken of my family and I at our local Billings KOA playing mini golf. I highly recommend people take a staycation to this campground. They have such wonderful amenities from this mini golf to a brand-new playground and dog park. Our community would be amazed at what's right in our backyard for a fun family getaway.
Originally printed in the September 2022 issue of Simply Local Magazine
Never miss an issue, check out SLM's digital editions here!