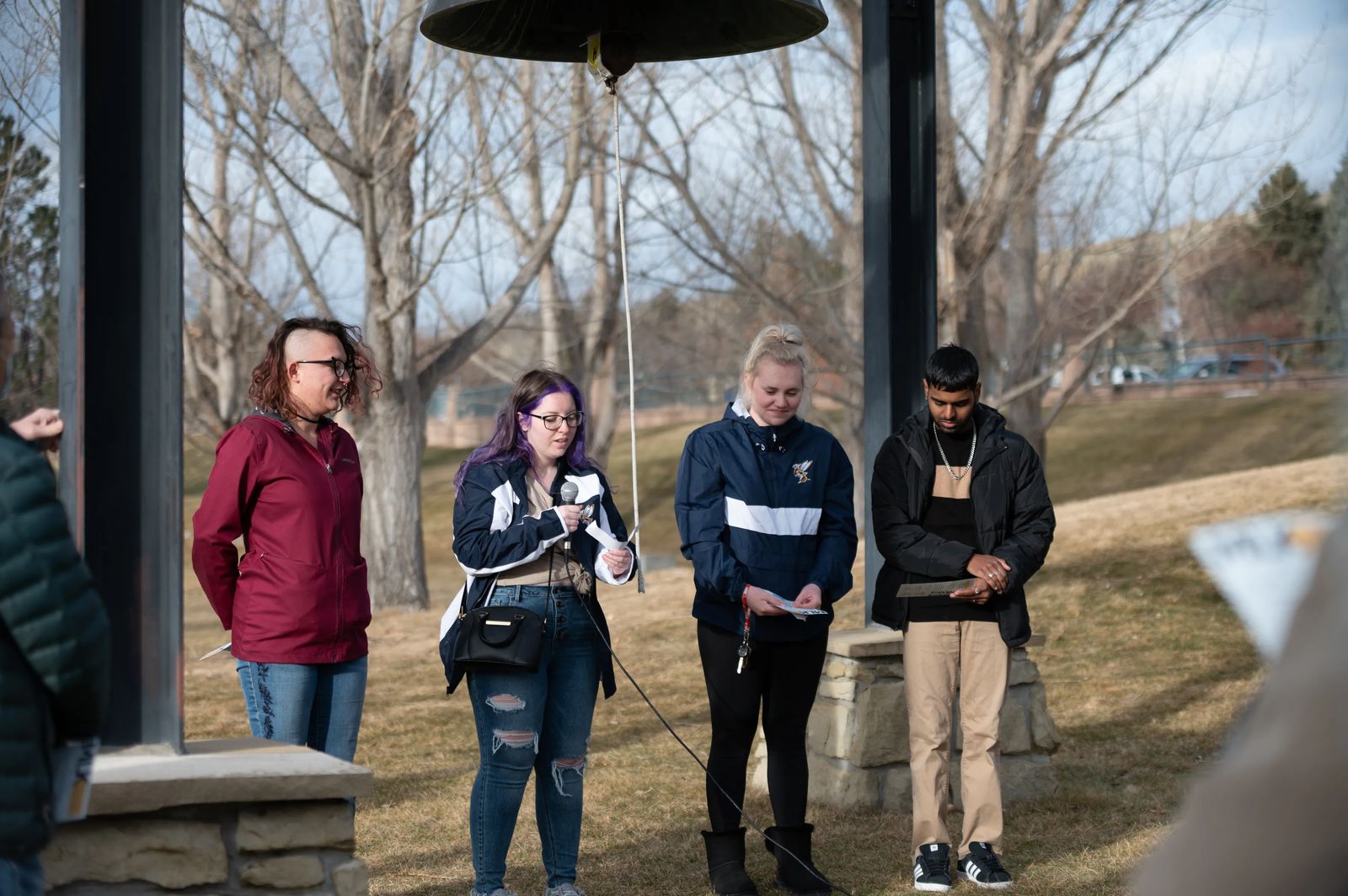 photo courtesy of MSU Billings
Celebrate Diversity and Honor the Legacy of Martin Luther King, Jr. with MSUB
January 14, 2023
Montana State University Billings will host its annual Power of One Week, January 16-21, 2023, which pays homage to the life and legacy of Dr. Martin Luther King, Jr. The theme this year is Celebrating Diversity.
The week kicks off on Monday, January 16, on Martin Luther King, Jr. Day with a bell ringing ceremony at 9:45am in Peaks to Plains Park on the university campus. The ceremony symbolizes the quest for peace, along with justice, human rights, and social and economic progress for all people. The symbol of the bell also embraces America's historic Liberty Bell, the representation of independence.
On Tuesday, January 17, a diversity movie night will take place at 7pm in Petro Theatre with a showing of Crazy Rich Asians.
Classes for the spring 2023 semester begin on Wednesday, January 18. The day includes a diverse book showcase at the MSUB Library, a Women's & Gender Studies information booth in the Liberal Arts Building, and a City College resource booth. A Cocoa & Culture event will take place at 3pm in the Student Union Beartooth Room with a focus on Deaf culture and American Sign Language. The day concludes with Diversity Jeopardy at 7pm, in the Glacier Room.
Thursday, January 19 features Apsaalooke and Northern Cheyenne Trunk exhibits, an LGBTQIA+ resource fair, safe zone training, and to conclude the day, a women's basketball game at 7pm with a tailgate dinner at 5pm in the Rimrock Café.
On Friday, January 20, the MSUB Hispanic Outreach group will host bingo at 12pm in the Liberal Arts Building 2nd floor lobby, the Autism Club will host an Autism 101 session at 2pm in the Yellowstone Room of the Student Union Building, and at 7pm, another diversity movie night will take place in Petro Theatre with a showing of Raya and the Last Dragon.
The week will conclude on Saturday, January 21, with the monthly Service Saturday event. During Service Saturday, members of the MSUB community volunteer throughout Billings. Check-in begins at 9:30am in the Student Union Atrium.
Additional events will also take place. View the comprehensive schedule, including which events require RSVPs and which will offer food and beverage, by visiting Power of One Week.