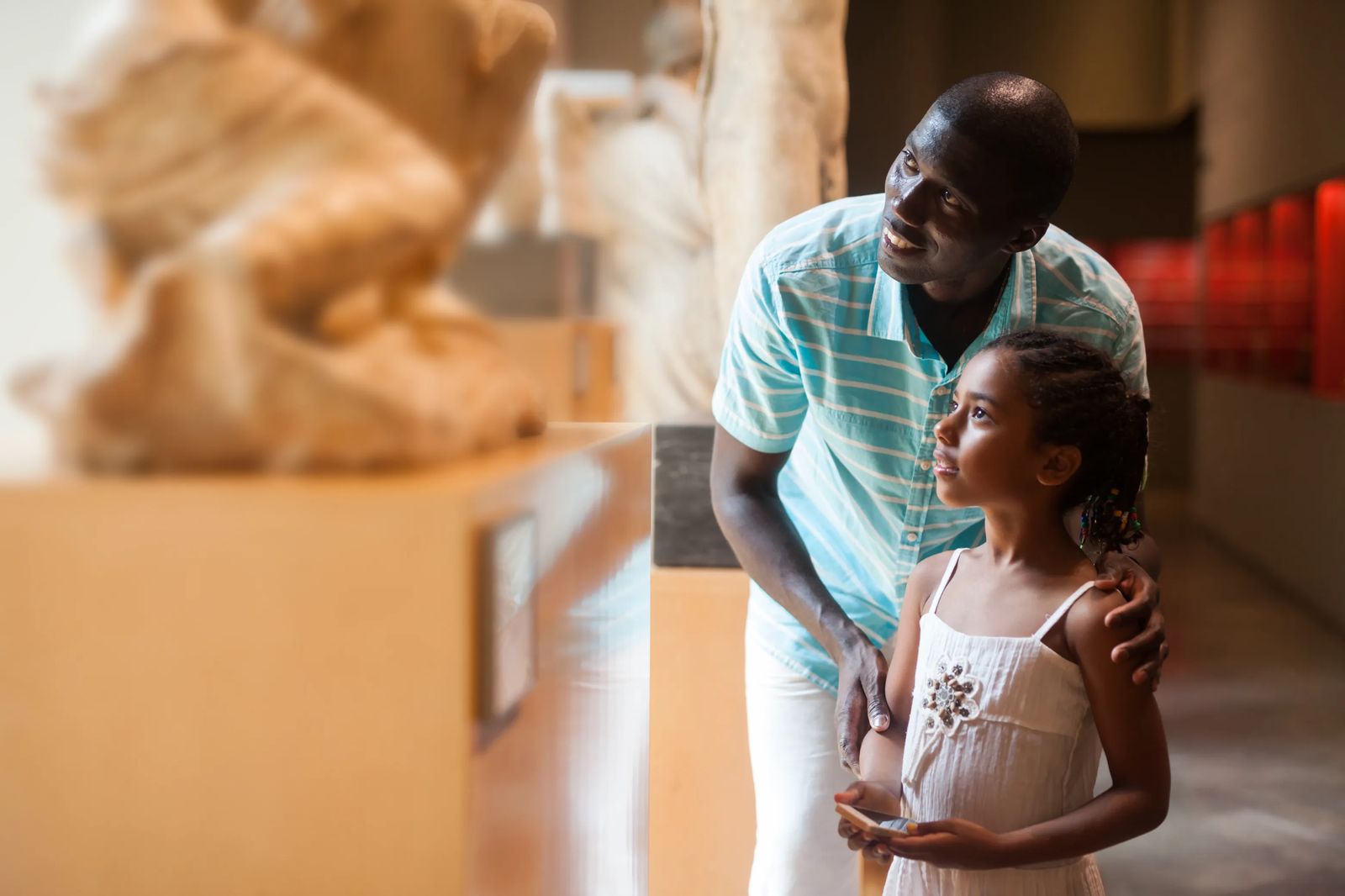 It's Black History Month!
February 1, 2021 | by anna rogers
"There is no more powerful force than a people steeped in their history. And there is no higher cause than honoring our struggle and ancestors by remembering." – Lonnie Bunch.
February is Black History Month. It's a great reminder to dive into the Black stories, voices, and events that have shaped and contributed to our nation's culture.
Why do we celebrate?
Carter G. Woodson, the second Black American to receive a Ph.D. in history from Harvard, was passionate about making Black history accessible to a wider audience. Living in a segregated, pre-civil rights America, Woodson believed that celebrating heroes and increasing the visibility of Black life and history would aid in proving the worth of the Black community. He hoped more knowledge of Black American history would lead to more equality.
The 1920s were a time of vast migration of Black Americans from the rural South to the urban North, a collective move that created a movement – the Harlem Renaissance. Seizing the momentum driven by this new interest in Black art, music, and culture, Woodson created "Negro History Week" in 1926.
Fast-forward nearly 100 years – we've seen Jim Crow laws overturned and the rightful privilege to vote granted. We have ready access to Black art, literature, and music, and we've even seen a Black president and vice-president elected in our country. Is Black History Month still relevant, "or is it a useful concept whose goals have been achieved?" This is a question Lonnie Bunch, Secretary of the Smithsonian Institution, asks and answers.
"I would like to suggest that despite the profound change in race relations that has occurred in our lives, Carter G. Woodson's vision for Black history as a means of transformation and change is still quite relevant and quite useful," Bunch says. "[It] is still a beacon of change and hope that is still surely needed in this world." He argues that while the Black community is no longer invisible, there is still a need to take appropriate steps to ensure the preservation of a largely unrecorded history.
How can we celebrate?
I encourage you to use the month of February to intentionally discover in-depth the stories and voices of our Black brothers and sisters from days past. Read about how a child born into slavery became the first African American to earn a Bachelor of Science degree. George Washington Carver revolutionized agriculture with concepts like crop rotation; a sustainable farming practice still used and lauded today. Discover how Katherine Johnson's mathematic contributions helped NASA put astronauts into orbit around Earth, paving the way for astronauts like Mae Jemison, the first Black woman in space.
Listen to the rhythm and emotion in the voice of Louis Armstrong and Nina Simone, Sam Cooke, and Ella Fitzgerald. Be moved by the poetry of Maya Angelou and Langston Hughes. Find encouragement in the bravery of Jackie Robinson who took to the field in 1947, leaving the "Negro leagues" he'd been relegated to and proving himself in Major League Baseball, or in Ruby Bridges, a six-year-old girl who walked into a Louisiana school escorted by U.S. Marshals as people jeered and yelled, only to learn in a classroom by herself because families wouldn't allow their white children to be with her.
Read the hard things, the sad things, and the tragic things. Celebrate the heroes, the change-makers, and the ordinary men and women who raised their families in the midst of unimaginable hardship. Be intentional in who you follow on social media. Reflect on a history that was full of mistakes and look forward to a future that is full of hope and potential. Contemplate ways to nurture a spirit of equity, justice, integrity, and kindness to all people within your own heart.
As Lonnie Bunch says: "Experiencing Black History Month every year reminds us that history is not dead or distant from our lives."
Book Recommendations
Kids: Follow the Drinking Gourd by Jeanette Winter
Teens/College: Their Eyes Were Watching God by Zora Neale Hurston
Adult: Just Mercy by Bryan Stevenson