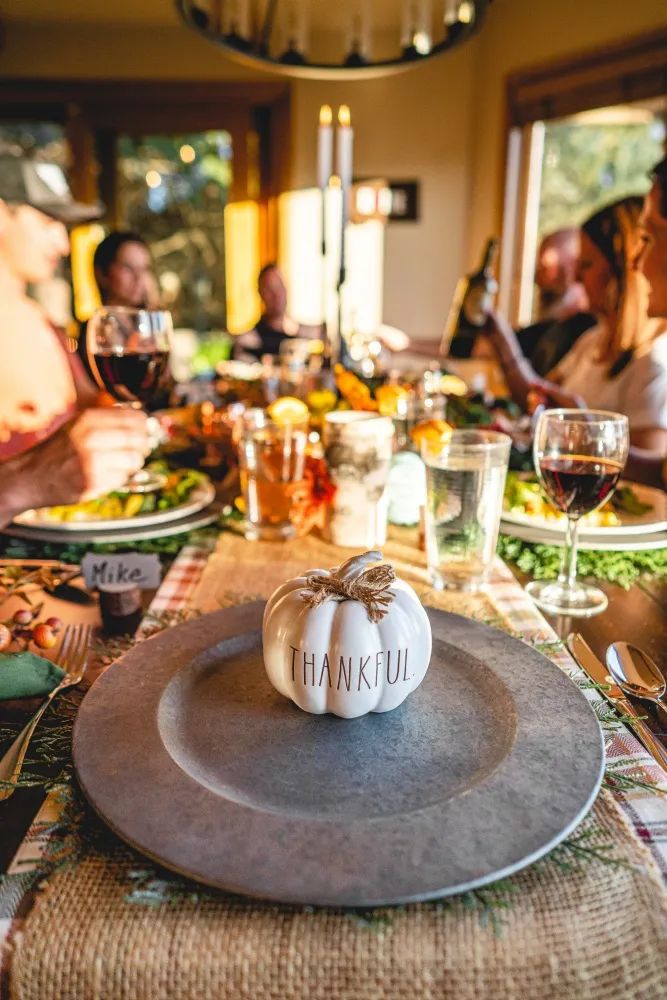 Breaking Bread: The Gift of Social Eating
November 2022
article & photos by jamie blotske
Sharing is a beautiful and meaningful way to express care for one another. When words fall short, sharing something of value is a great way of showing love, kindness, and respect. It is a non-verbal form of communication that goes straight to the heart, as it is rewarding for both the giver and the receiver. Simply put, to share is to spread joy. We allow others to partake in the enjoyment of whatever it is that we are willing to share. It is the gift that keeps on giving.
One of the most common things that we as a society like to share is, you guessed it… Food! Food-sharing behavior is anything but new, as it has gone on for centuries. Social eating has been proven to benefit participants. Those that eat meals together, whether family or friends, often feel happier, are more satisfied with life, and have a greater sense of connection to their communities.
The Gathering Place
No matter the intent, be it for the pure enjoyment of company or the chance to bless someone, there are endless opportunities to share food with those around us. Breaking bread around the dinner table is an intimate way to share a plated meal's delight. It holds the capacity for face-to-face interaction, in-depth conversation, and heartfelt emotion. Opening up your home and personal space is in and of itself a form of sharing, too. It builds trust with those you open your doors to. Providing a hot, homemade meal is essentially the cherry on top.
As we focus on giving back this holiday season, consider giving a friend, distant family member, neighbor, or co-worker a spot at your dinner table. The food brings everyone together, but the warmth of hospitality continues in the hearts of those hosted. We live in a dominating fast-food culture, and we must find the time to sit down to eat, as it cultivates well-formed relationships. As late President Ronald Reagan said, "All great change in America begins at the dinner table."
Home Delivery
While a sit-down meal is an ideal way to bond and build relationships with those around the table, there is equal significance in the power of a meal dropped off. Delivering a meal to someone in need has such a way of removing the weight found in the daily question, "What's for dinner?" When going through a hardship or major life change, the gift of a meal goes a long way. There are so many situations where a delivered meal can mean so much. When a friend has a baby and is doing all she can to stay afloat; when a co-worker loses a close relative and is in deep grief; when a new family is moving in next door and can't find the box labeled "Kitchen;" when a family member is in the hospital and is tired of the cafeteria food; need I go on? There are many life scenarios in which a person would greatly benefit from a meal at their front door.
Sometimes providing a full meal might be more than you can do at the time, and that's ok! There is no shame in keeping it simple. The winter holidays are well-known for shareable items such as a plate of cookies, a loaf of homemade bread, a jar of hot chocolate mix, or a popcorn cake. It doesn't have to be much to mean much. It is the thought that counts.
Cooking Comfort
Meals that generally please all are the nostalgic comfort classics that fill your stomach and warm your soul. Some all-time favorite comfort foods include beef stew, chicken noodle soup, meatloaf, chili & cornbread, tater tot casserole, macaroni & cheese... These types of meals are not only crowd pleasers but also make for great freezer meals, which is especially something to consider when cooking a meal that you intend to drop off.
Hosting or handing off a meal anytime soon and need a simple, filling and freeze-able dinner recipe? Consider this:
Crockpot Chicken Pot Pie
Ingredients
1 yellow onion, chopped
1 ½ Cups carrots, chopped
1 ½ Cups celery, chopped
¼ Cup fresh parsley leaves, chopped
1 teaspoon paprika
1 teaspoon dried oregano
1 teaspoon kosher salt
1 teaspoon ground black pepper
1 Cup chicken stock
2 cans (10.5 ounces each) cream of chicken condensed soup
3-4 boneless skinless chicken breasts, totaling 2 pounds
1 ½ Cups frozen peas
1 can (15 ounces) corn
1 can (16.3 ounces) refrigerated biscuits, baked
Instructions
Place onion, carrots, celery, parsley, paprika, oregano, salt, pepper, chicken stock, and chicken soup in the slow cooker. Stir to combine. The mixture will be thick.
Nestle the chicken breasts in the mixture and spoon the mixture over the breasts to cover.
Cook on low for 8 hours. Thirty minutes before the end of cook time, remove the breasts and shred the chicken using two forks. Return shredded chicken to the slow cooker and add the peas and corn. Stir and allow to finish cooking.
Serve topped with a biscuit.
Looking for something easy to bake for your new next-door neighbor or child's elementary teacher? Consider this:
Amish Friendship Bread (without a starter)
Ingredients
½ Cup butter softened
1 Cup sugar
1 egg
1 teaspoon vanilla
1 Cup buttermilk (or add 1 tbsp vinegar to 1 cup regular milk)
2 Cups flour
1 teaspoon baking soda
¼ teaspoon salt
Cinnamon Sugar Mixture:
1/3 Cup sugar mixed with 1 teaspoon cinnamon
Instructions
Preheat the oven to 350 degrees
Cream together the butter and sugar. Add in the egg and vanilla, and mix. Add the buttermilk, flour, baking soda, and salt. Mix until just combined.
Grease a 9x5 loaf pan. Pour half the batter into the pan and spread it out evenly. Sprinkle ¾ of the cinnamon mixture over the top, then cover with the remaining batter. Sprinkle the top with remaining cinnamon mixture.
Bake for 45-50 minutes or until an inserted toothpick comes out clean. Allow to cool in pan for 10-15 minutes. Serve hot with butter or wrap with foil to put in the freezer.
Originally printed in the November 2022 issue of Simply Local Magazine
Never miss an issue, check out SLM's digital editions here!