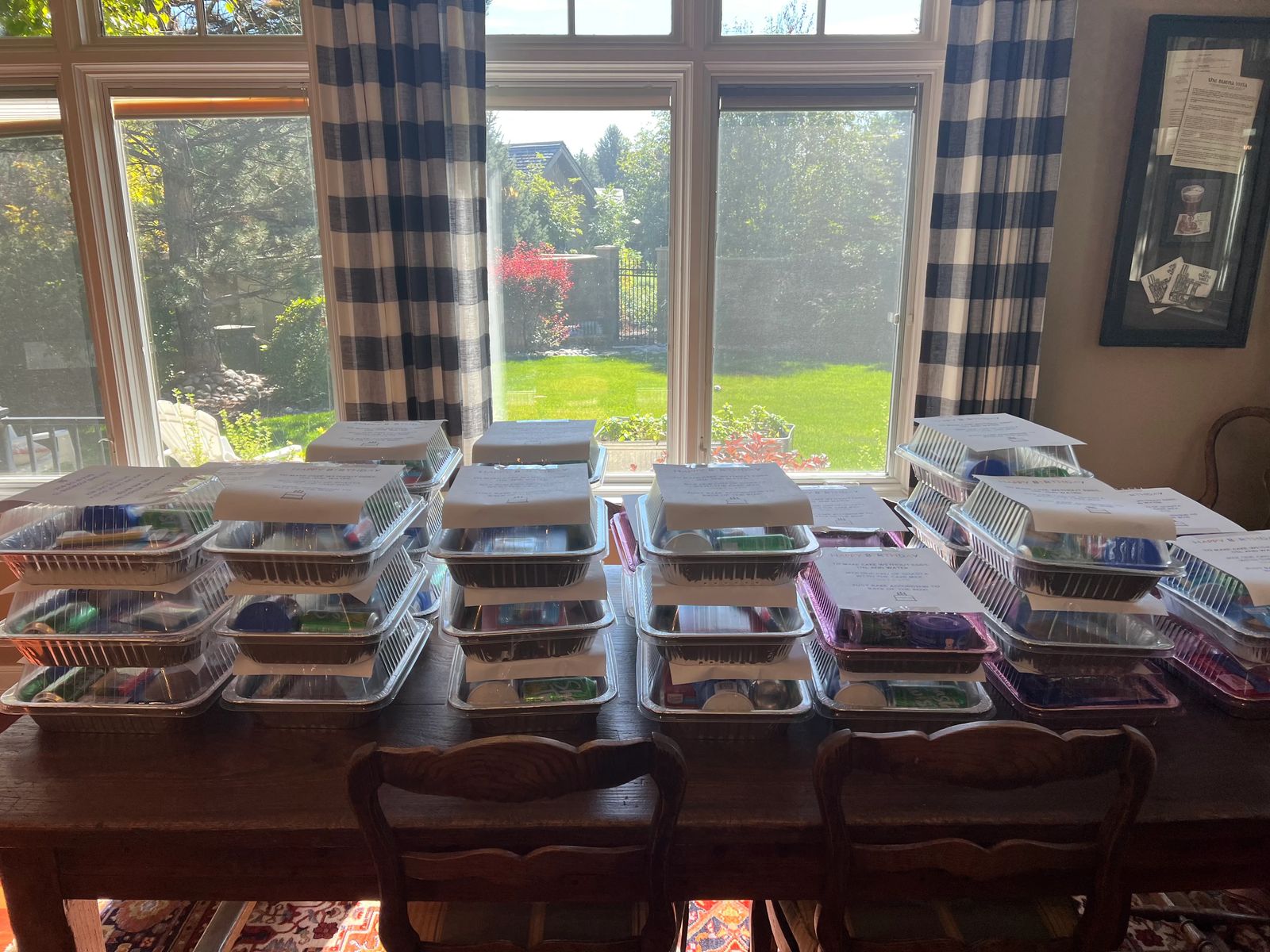 Birthday Kits Given to Students & Families in Need in School District 2
December 15, 2022
The Education Foundation for Billings Public Schools manages and administers several programs impacting students in need within School District 2. Programs like BackPack Meals and food pantry programs, Angel Funds removing barriers to success in school, as well as fundraising to support the SD2 Homeless Student program. These programs are critical to ensuring students are able to focus and learn in school and help to ensure all classrooms have a better opportunity to work together and learn. 
According to the Foundation, the number of students impacted by these programs is, unfortunately, growing. Between 600 and 700 students are served each week through the Food Insecurity Programs and by the end of last school year over 500 children were being served through the SD2 Homeless student program. With students facing issues many adults can't imagine, the Foundation seeks to provide as much normalcy as possible through food and basic support. 
To that end, Nikki Dolan, the Food Insecurity Program Coordinator for the Foundation, worked with volunteers Hollis Edwards and her daughter Ellie (an SD2 student) to create birthday kits. "When you are focused on taking care of your most basic needs, things like celebrating a birthday often aren't even on the radar," Dolan explained. But Dolan and Team Edwards decided to fix that. 
Since students in need likely won't have eggs and oil to make a simple boxed cake, the team found a new approach: baking a boxed cake using a bottle of soda instead of eggs and oil. They purchased aluminum pans, cake mixes, soda and frosting and boxed everything together in a Birthday Kit. School Counselors have kits on hand they can offer students who may not get to celebrate any other way. 
Ellie shared that she wanted to help with the kits "because everybody deserves a birthday, and everybody deserves to be celebrated. All kids should get to feel special on their birthday, regardless of their financial circumstances."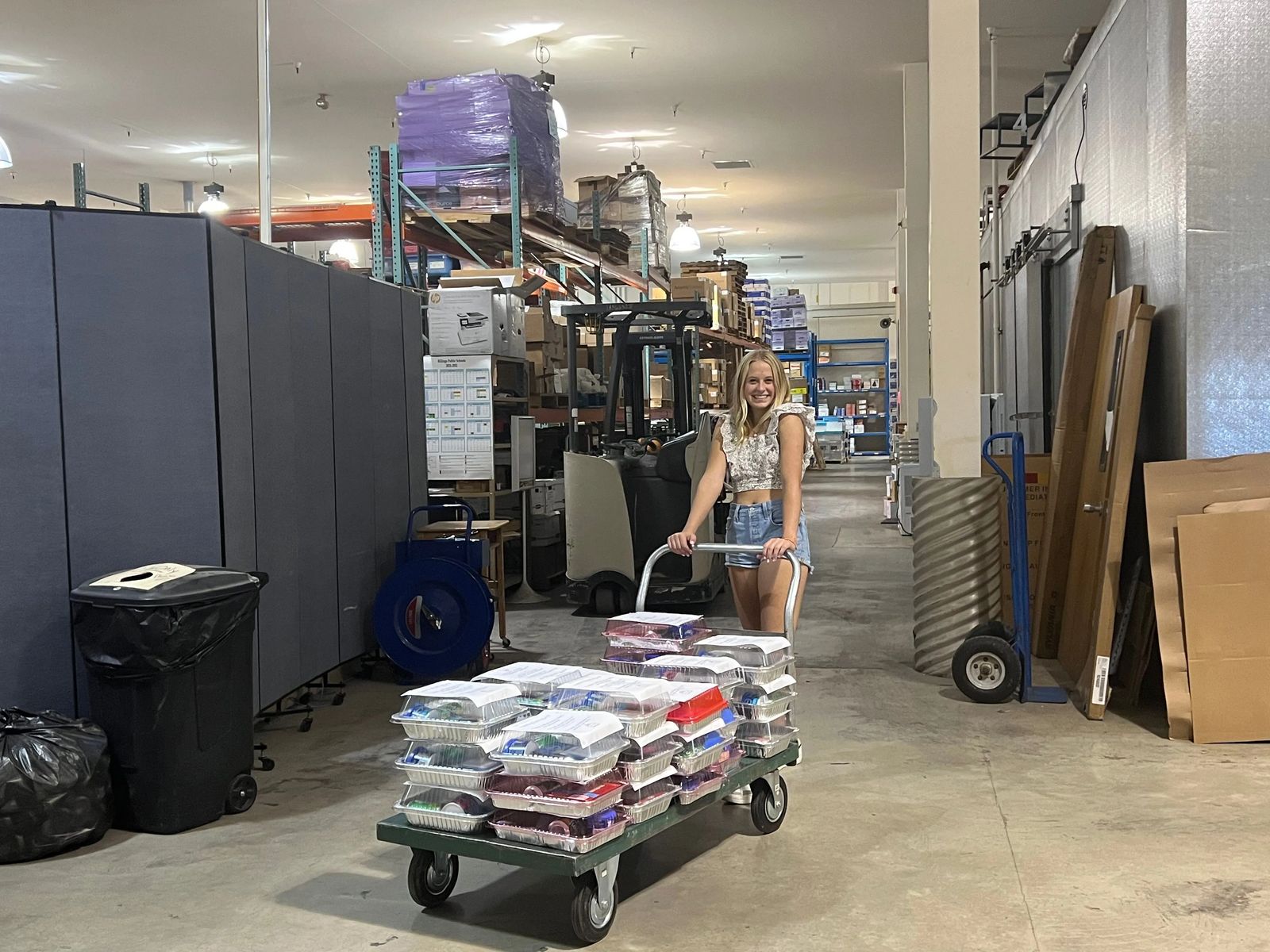 Ellie Edwards loading Birthday Kits into the SD2 warehouse
Hollis added that they both believe no child wants to feel different. "Having a birthday cake is so normalizing and it hopefully provides a way to feel like every other kid who gets to celebrate on their birthday. Such a simple gesture to feel like their peers."
As a parent myself with the privilege to celebrate my children, it's difficult to imagine things like eggs and oil being a luxury. Many of us take the ability to honor our children for granted, and this gesture to help for both children and their families is so simple and truly beautiful.
One student at Medicine Crow Middle School took one of the cake kits home so she and her family could celebrate. "The cake was easy to make and my whole family loved it!" she said.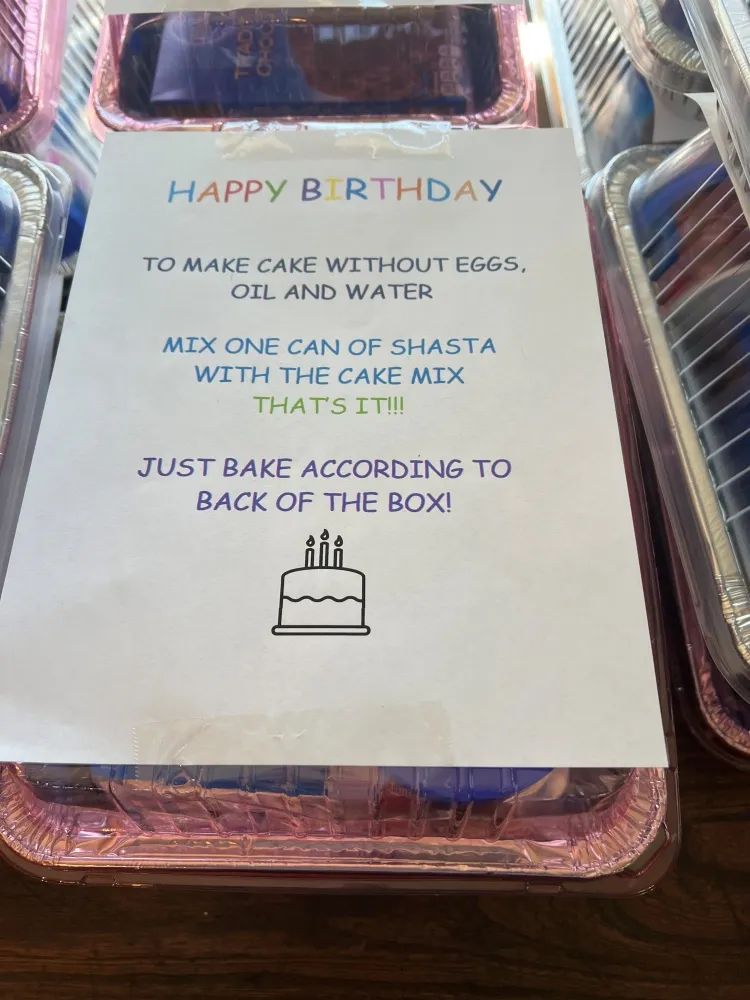 If you know of an SD2 student who would benefit from this program, or if you'd like to get involved in the Birthday Program or any other aspect of the Foundation, email foundation@billingsschools.org or call 406.281.5149.